Sleeping Dog - Pen Drawing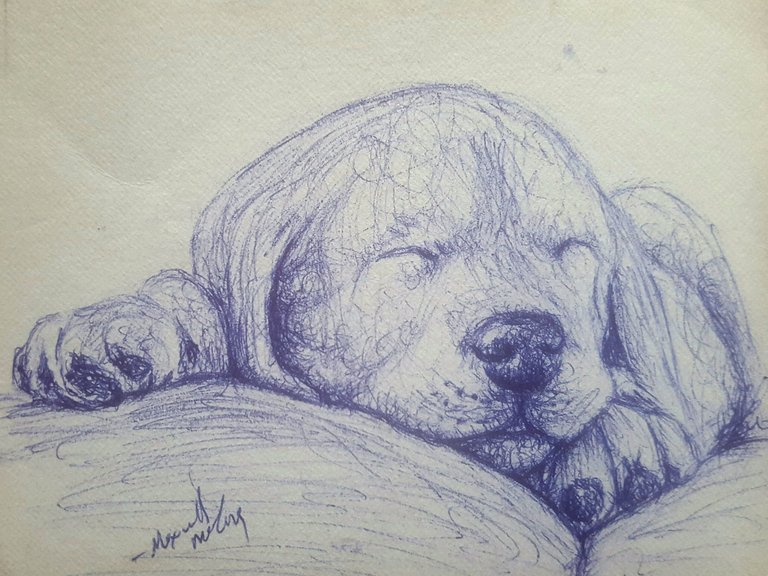 Here is my new pen drawing. It's a sketch of a puppy sleeping on two pillows with no worries. It looks so adorable and seems to have gone to the dream land.
The drawing was done with a blue ballpoint pen on a cardboard paper using scribble style. My steps can be seen below: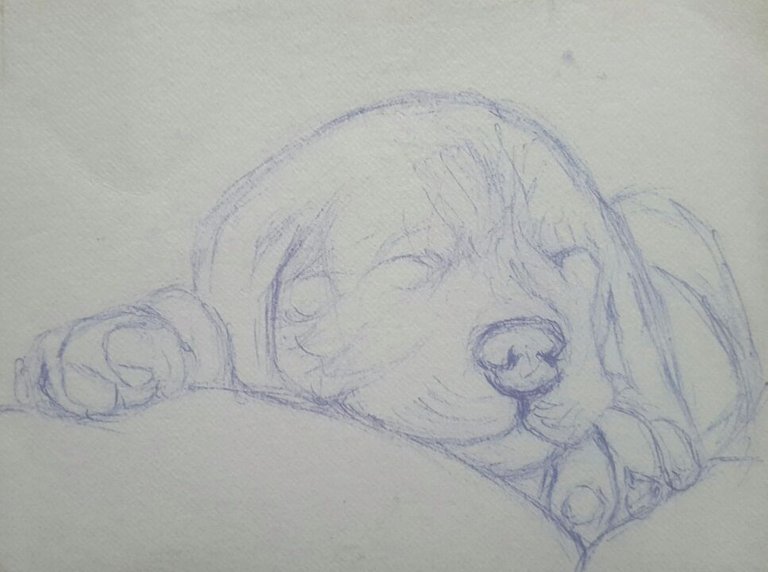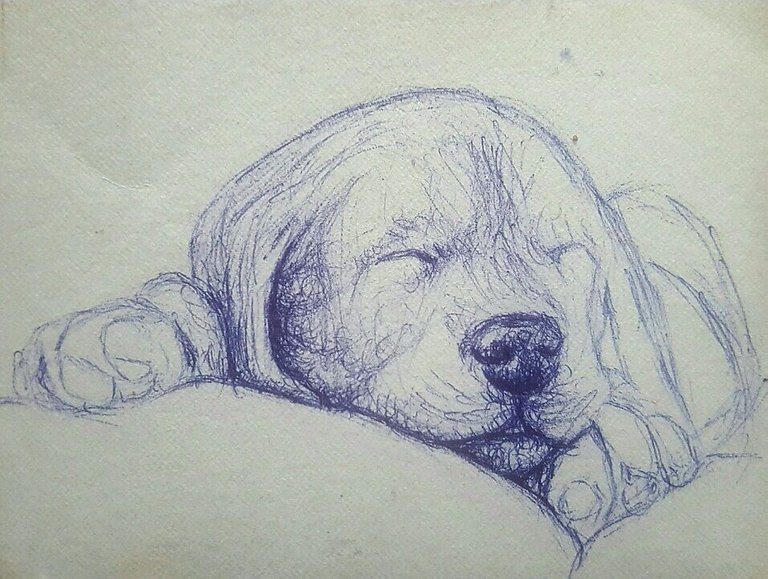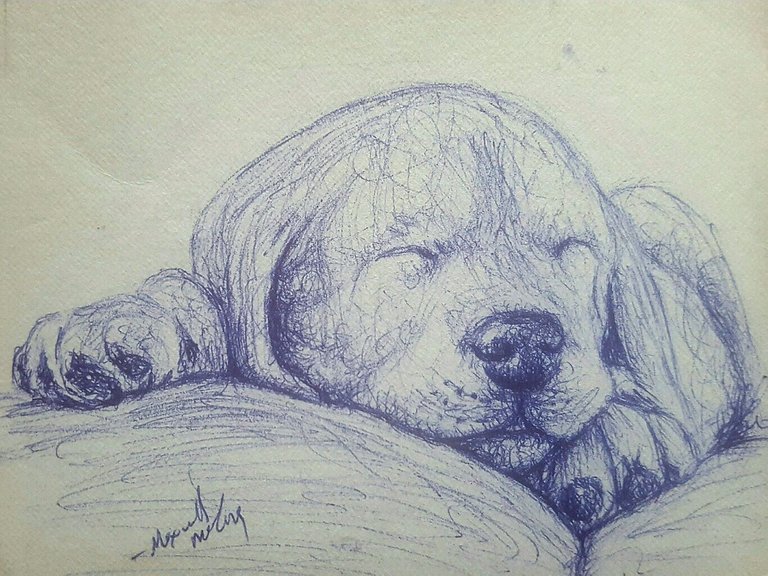 Thank you.
---
---