The Journey - Figure Drawing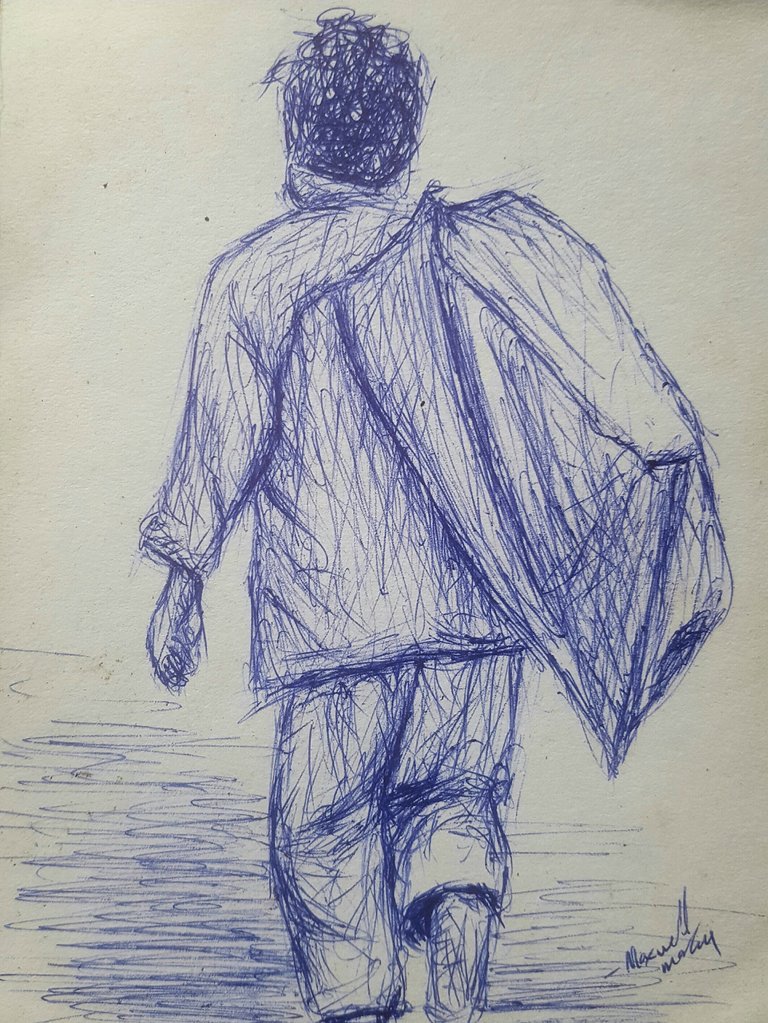 Hi all!
From my figure drawing series, I present to my new art work of a walking along the alone on the read a lone. I entitled it Journey to the unknown.
It is more like a young boy leaving home for the first to far away to search for greener pastures. With his sack bag at back and his face foced on where he is heading to, he has strong believe he's going to make it there.
This is a journey backed by fate.
The drawing was done with a blue ballpoint pen on a cardboard paper and I used scribble technique to create this piece.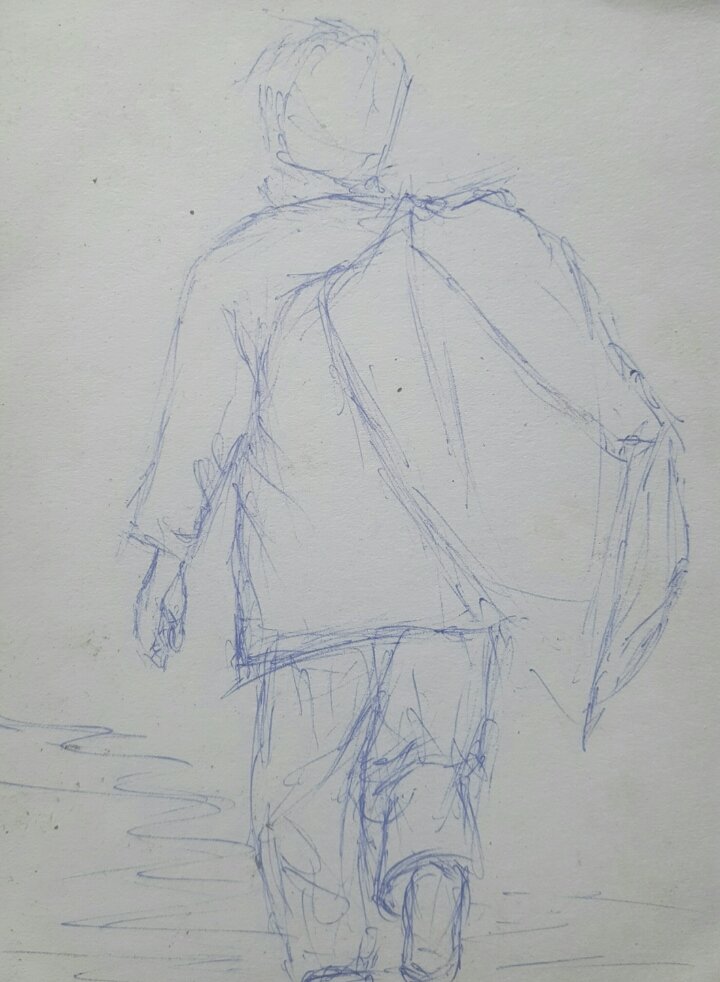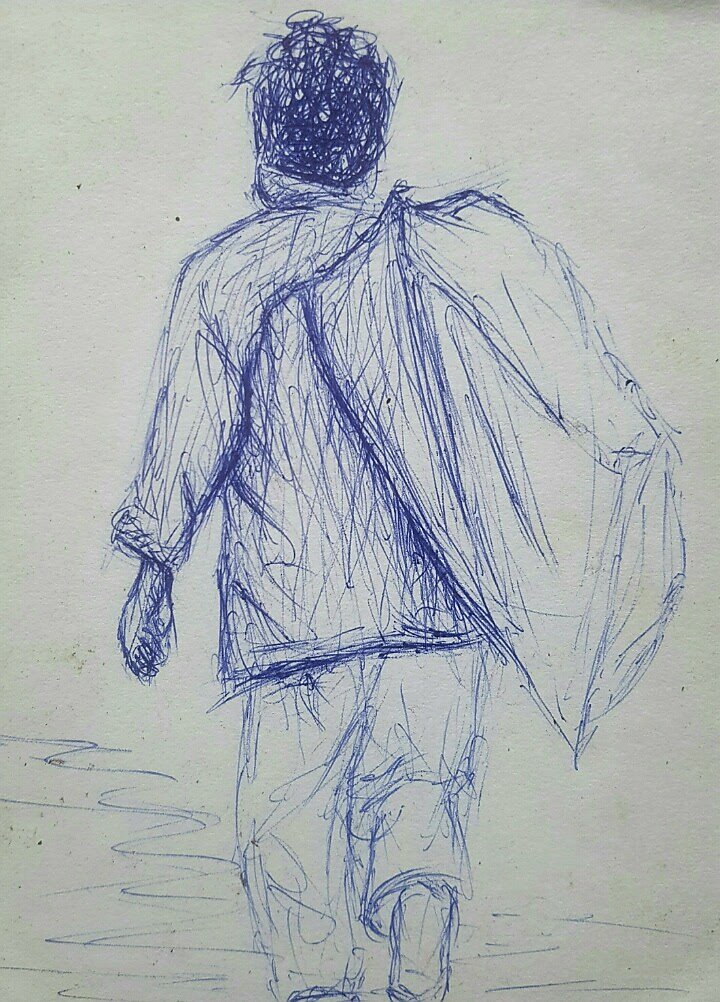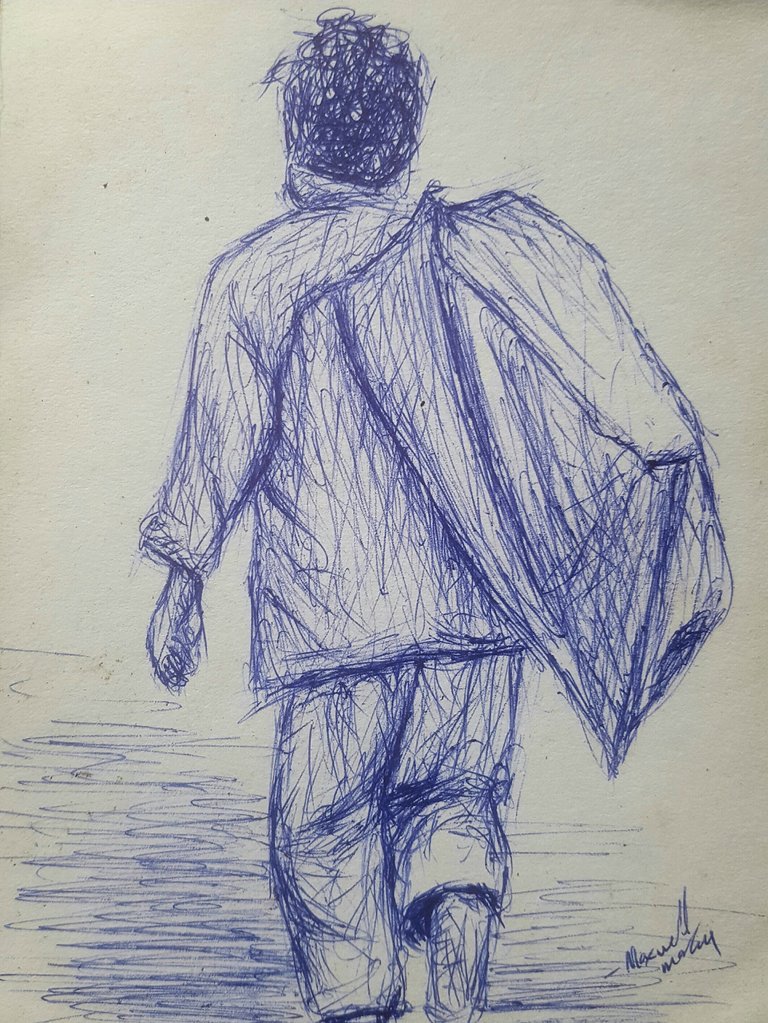 Thank you. -
---
---