The Smile - Pen Drawing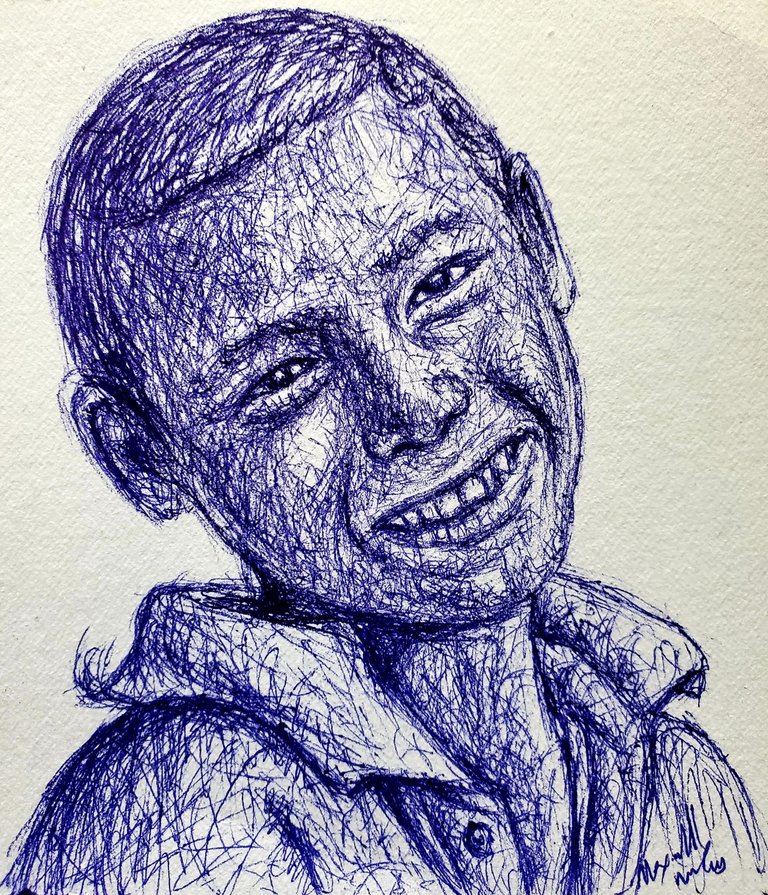 I hope to be smiling like this boy all the time. But life ain't really fair and can never be. Sometimes, the good time comes and sometimes the bad time shows up.
They both are life experiences which are inevitable - it doesn't matter whether you are rich or poor, tall or short.
Whatever the situation, we need to be optimistic, strong and most importantly, be grateful for the gift of life.
Stay frosty.
This sketch was done with a blue ballpoint pen on a cardboard paper. Check out my steps below: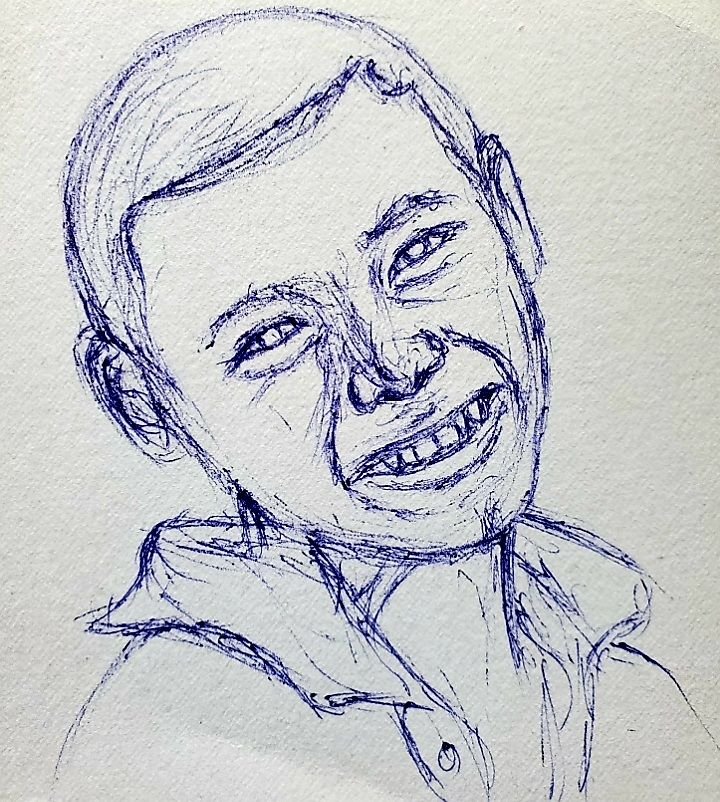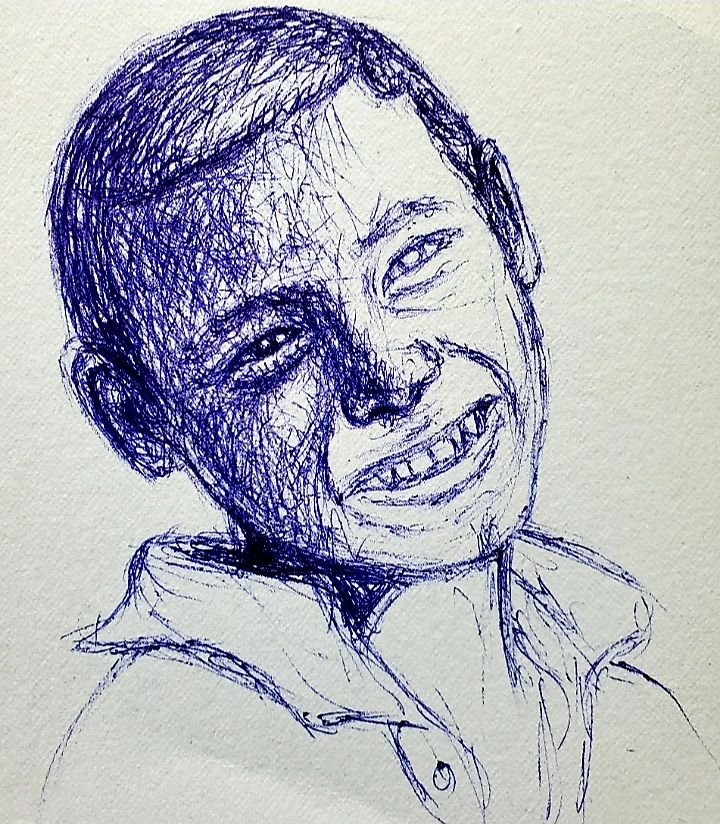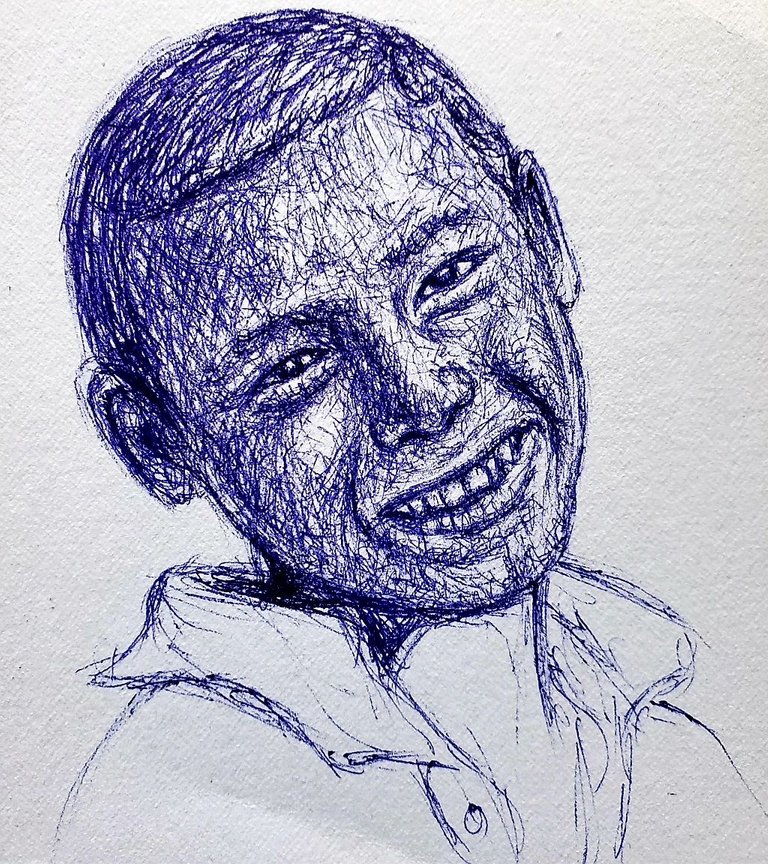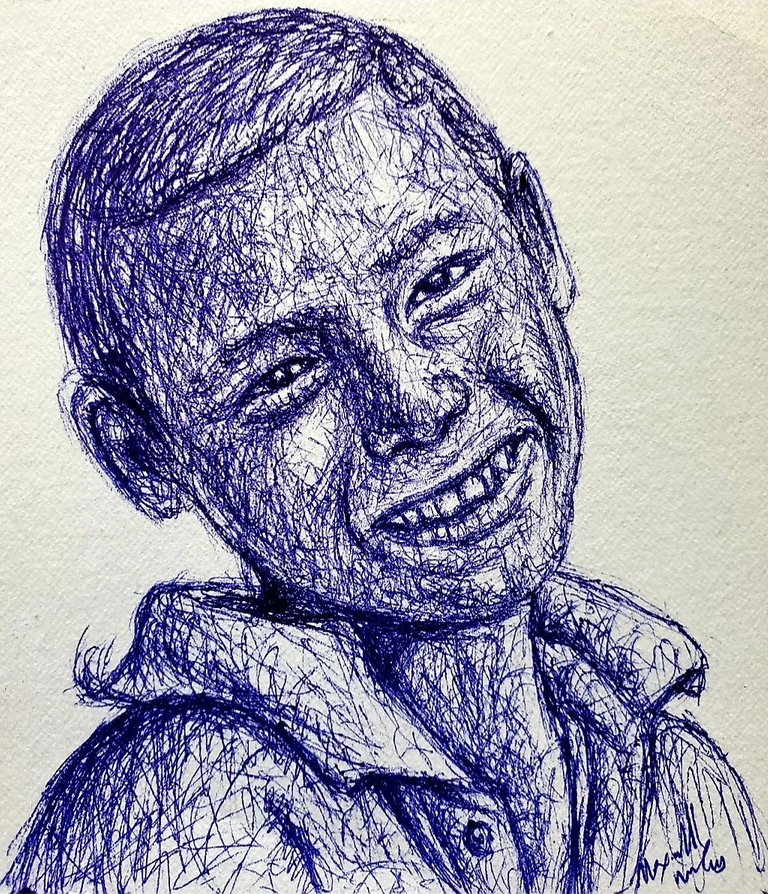 Thank you.
---
---