Hispaliterario 7 // Amor por los elefantes.🐘💖 [Esp-Eng]
---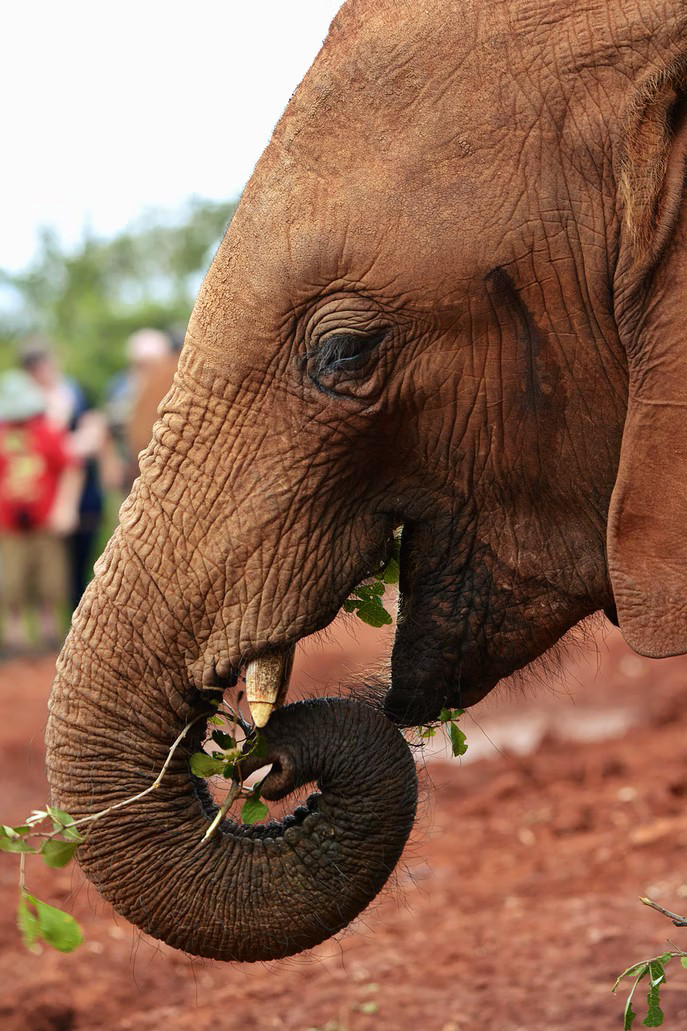 Sneha Cecil || Unsplash
Con mucha humildad traigo para ustedes está mi primera participación en hispaliterario, me animé hacerla pues, los elefantes desde siempre han sido objeto de amor y fascinación por mí. Deseo que
#hive
se llene de elefantes como una exclamación por su preservación y protección. Ojalá nunca más mueran y podamos en el futuro, decir con orgullo que logramos visibilizar su importancia para nuestro planeta. Sean todos bienvenidos.
---
---
Amor por los elefantes.🐘💖
---
Aurora es quizás como cualquier chica citadina, una mujer audaz, hermosa y finamente vestida y maquillada, ella es la hija del ministro de asuntos internacionales, un hombre desmedido por complacer cada capricho de su hermosa hija.
Cierto día, el ministro daría una fiesta homenajeando a la delegación que llegaría desde Kenia, habían llegado al país para compartir los avances en su misión para tratar de proteger los elefantes, una población atacada por seres despiadados con la única intención de robar sus colmillos y venderlos la mercado negro.
Aquella noche la joven Aurora captó la atención de Roberto, un científico que lleva una vida dedicada a la preservación de las áreas naturales y sobretodo, en la lucha por salvar los elefantes y otras especies de animales en peligro de extinción. Roberto no podia dejar de contemplar la belleza impoluta de la joven, quien sin medir sus intenciones se le acercó ofreciendo una copa de vino y dedicarle los versos más sentidos para ensalzar la belleza de aquella mujer que le robó el corazón en una sola mirada.
La noche prosiguió entre estos dos de forma muy fluida, las sonrisas escapaban de forma sutil y sin excusas, todos habían sentido que la conexión era evidente. El ministro no lo acepto. Mando a terminar la fiesta antes de lo previsto y con esto creyó haber cortado el gusto incipiente de su hermosa hija y el Científico loco, como lo catálogo.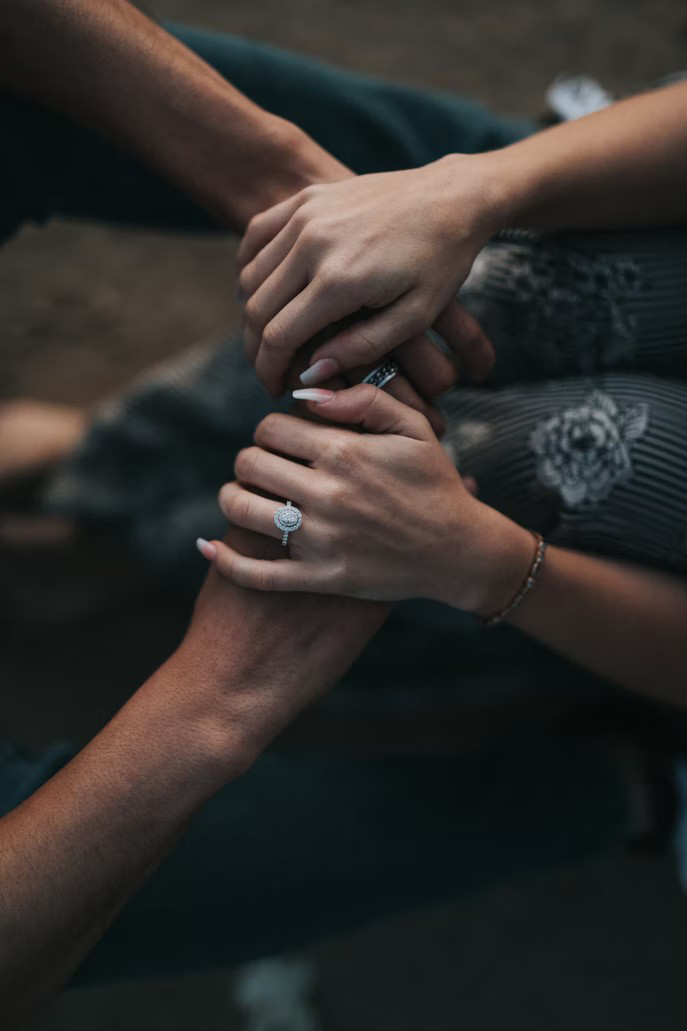 Nathan Dumlao || Unsplash
Lo que aquel padre no imagino, es que, su bella hija ya había caído rendida ante la inteligencia y atractivo de aquel hombre noble. En secreto ellos iniciaron un romance y en menos de un año habían repique de campanas celebrando la boda. La joven pareja de enamorados se mudaron a África, en la zona de protección de los elefantes. Ella jamás se imagino en medio de la sabana con tanto polvo y un sol hostigante. Esto sumado al trabajo fuerte que requería cuidar estos enormes animales.
Con los días la feliz pareja ya no se sentían tan unidos, cada vez eran más constantes las discusiones y las caras largas, Roberto entendía que no era sencillo el cambio de vida para su esposa, por lo que organizo una excursión por todo el parque para que ella pudiera entender el amor que el sentía por aquella sabana donde el era pleno y feliz.
Al principio ella se negó, sin embargo, fueron tantas las palabras y el interés de Roberto que logro convencerla de ir. Sus compañeros lo llevaron en el carro rústico destinado para estás acividades, pasearon por las áreas frecuentadas por los turistas, allí estaban los leones, jirafas, y muchos otros animales que vivían en los límites del área protegida.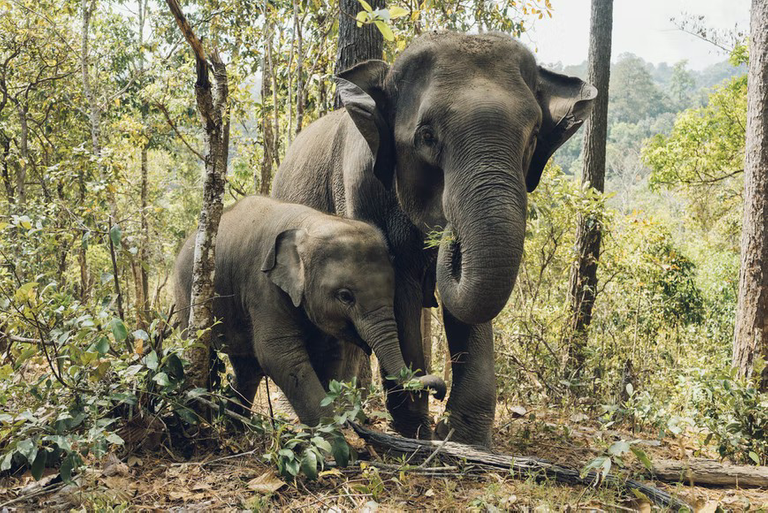 paweldotio || Unsplash
La salida era muy agradable y allí ella contemplaba con admiración la fraternidad y cobijó que los elefantes se tenían unos a otros, no se imagino nunca ver cómo se mantenían unidos y mostraban respeto cuando estaban en el lugar donde alguno de sus miembros habían fallecido. Justo cuando estaban pasando e vuelta por r la zona donde mayormente pasan el día al atardecer los elefantes se quedaron abismados. La escena era terrorífica.
Dos elefantes hembras grandes y tres crías asesinadas por sus colmillos, una de ellas aún baritaba de dolor mientras la vida se le iba bajo los rayos finales de la tarde, una tarde naranja que cubría el cielo y aquella mujer no pudo contener las lágrimas al ver cómo habían aniquilado por dinero la vida de estos preciados animales sin remordimiento.
Bajó del carro y se acercó a la cría que agonizaba, no podía hacer nada por ayudarla, solo llorar y gritar de impotencia mientras su esposo organizaba por radio una redada en los alrededores y llamaban a la guardia para activar el protocolo de vigilancia en los mercados clandestins ante la inminente venta ilegal de las piezas de marfil.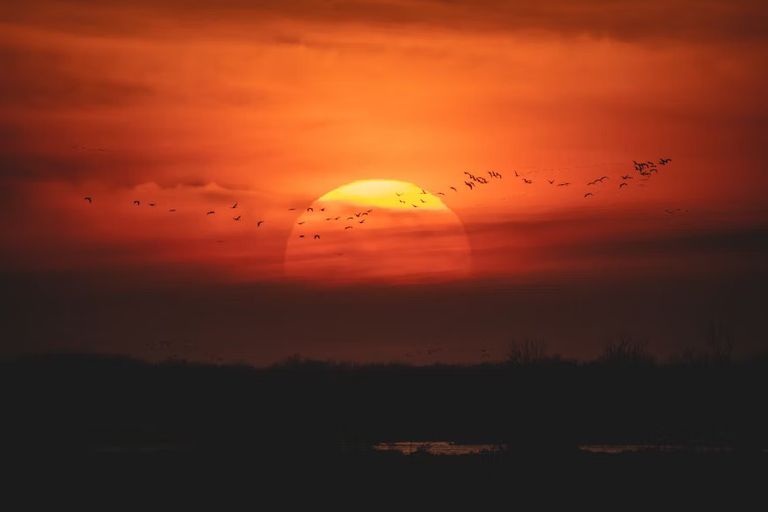 Brandon Mowinkel || Unsplash
En aquella tarde sangrienta, Aurora se sintió empatizada por la necesidad de cuidar estos seres que no hacían daño a nadie y que eran atacados por avaricia y codicia, en medio de todo esto, solo abrazo a su esposo y le juro acompañarlo en esta férrea lucha por protegerlos.
Los días se le hicieron más fáciles de vivir, ahora la razón de estar allí era mucho más grande. Con el poder de su padre y la organización de su esposo, lograron dar con el paradero de dos de los cazadores que habían intentado comercializar con los colmillos.
Sabían que este era un golpe fuerte a la organización de contrabando, pero, que no limitaría los alcances de la misma, los días iban pasando y los esposos ahora compartían lado a lado la lucha por salvar a los elefantes de las manos crueles y despiadadas de los cazadores furtivos.
Su gran amor ha vencido y ahora se complementan en la búsqueda implacable por salvar una de las especies del reino animal con tanta inteligencia, capaces de tener memoria y se una columna de protección a sus miembros como cualquier familia humana. Para Aurora fue un cambio de vida total, se convirtió en activista incesante por dar voz a los gigantes desprotegidos. No lograba entender como no admiraban la belleza y majestuosidad de aquel elefante imponente que día con día veía en la sabana que ahora era su hogar, al lado de su esposo, un hombre gentil y que la amaba más que antes.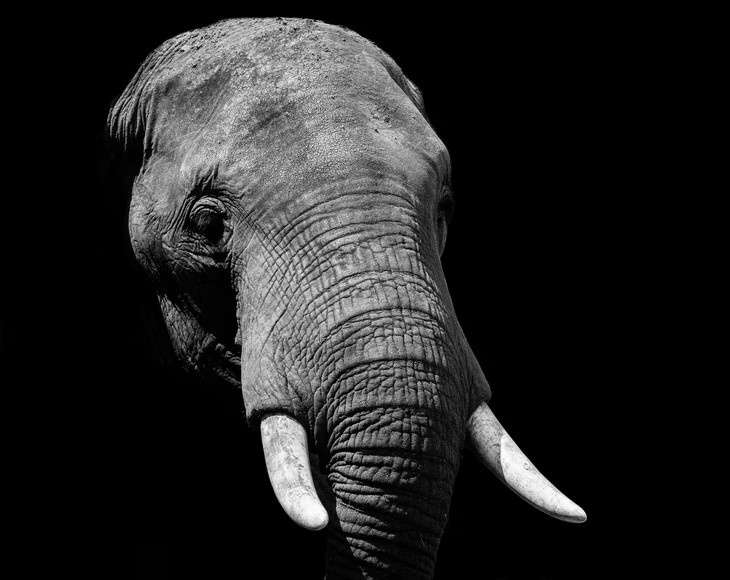 James Hammond || Unsplash
Este amor lucho hasta alcanzar ser escuchados, pero, muchos elefantes han muerto esperando ser defendidos, ahora parte de ellos lucen en la sala de estar de muchas casas en el mundo y cuelgan en los cuellos blancos de la sociedad.
---
Espero halla sido de su agrado. Bendiciones y muchas gracias por leerme, nos vemos pronto.
---
Banner realizado en Canva usando sus recursos.
Separador realizado en powerpoint.
Traducido por DeepL, versión gratuita.
---

---
---
English ✓
---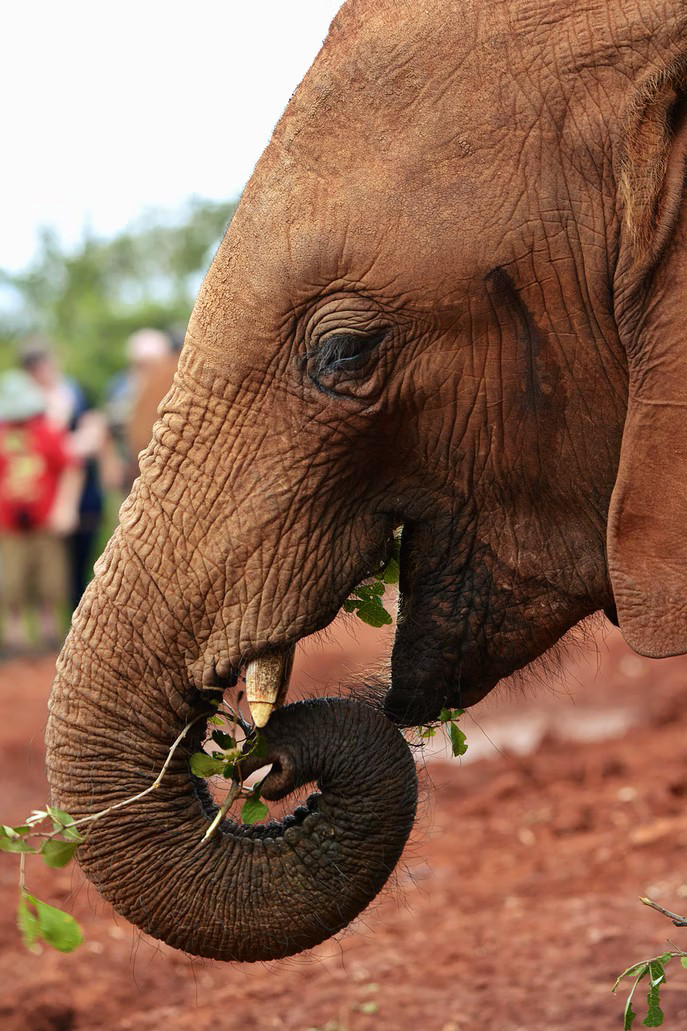 Sneha Cecil || Unsplash
With much humility I bring to you my first participation in hispaliterario, I decided to do it because elephants have always been an object of love and fascination for me. I wish
#hive
to be filled with elephants as an exclamation for their preservation and protection. May they never die again and may we be able to proudly say in the future that we have succeeded in making their importance to our planet visible. Welcome to all of you.
---
---
Love for elephants.🐘💖
---
Aurora is perhaps like any other city girl, a bold, beautiful, finely dressed and made up woman, she is the daughter of the Minister of International Affairs, a man who is inordinate in pleasing his beautiful daughter's every whim.
One day, the minister would give a party honoring the delegation that would arrive from Kenya, they had come to the country to share the progress in their mission to try to protect the elephants, a population attacked by ruthless beings with the sole intention of stealing their tusks and sell them on the black market.
That night the young Aurora caught the attention of Roberto, a scientist who leads a life dedicated to the preservation of natural areas and above all, in the fight to save elephants and other endangered species of animals. Roberto could not stop contemplating the pristine beauty of the young woman, who without measuring his intentions approached him offering a glass of wine and dedicating the most heartfelt verses to praise the beauty of that woman who stole his heart in a single glance.
The night continued between these two in a very fluid way, the smiles escaped in a subtle and unapologetic way, everyone had felt that the connection was evident. The minister did not accept it. He ordered the party to end earlier than planned and with this he thought he had cut off the incipient taste of his beautiful daughter and the Mad Scientist, as he catalogued it.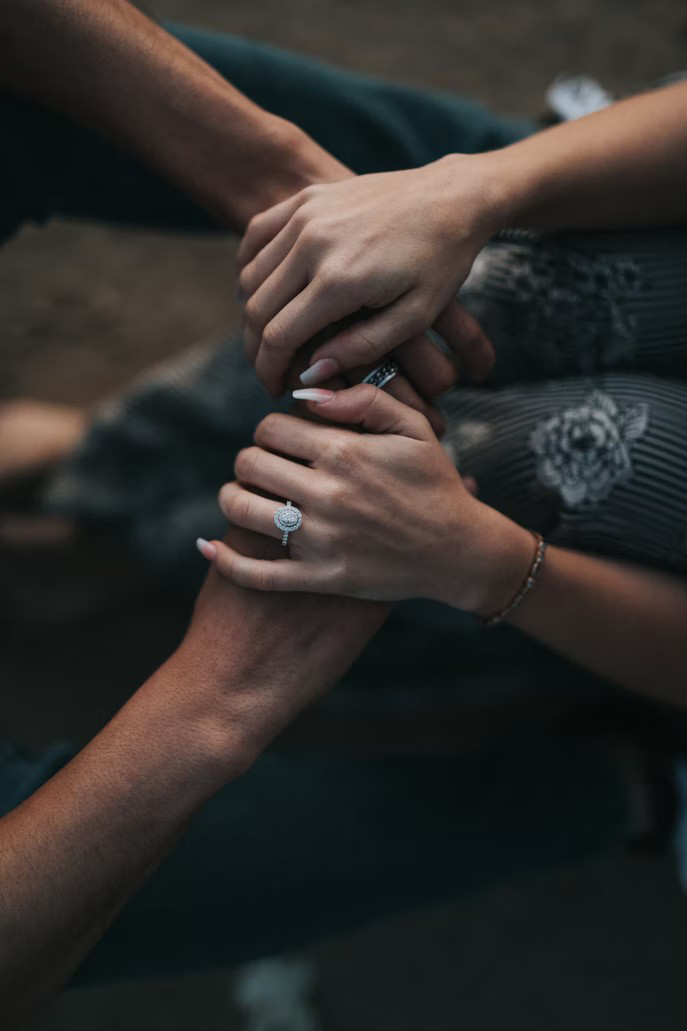 Nathan Dumlao || Unsplash
What that father did not imagine was that his beautiful daughter had already fallen for the intelligence and attractiveness of that noble man. Secretly they began a romance and in less than a year there were bells ringing to celebrate the wedding. The young couple moved to Africa, in the elephant protection zone. She never imagined herself in the middle of the savannah with so much dust and a hostile sun. This added to the hard work required to take care of these huge animals.
Roberto understood that it was not easy for his wife to change her life, so he organized an excursion around the park so that she could understand the love he felt for that savannah where he was full and happy.
At first she refused, but Roberto's words and interest were so many that he managed to convince her to go. His companions took him in the rustic car intended for this activity, they walked through the areas frequented by tourists, there were lions, giraffes, and many other animals that lived in the boundaries of the protected area.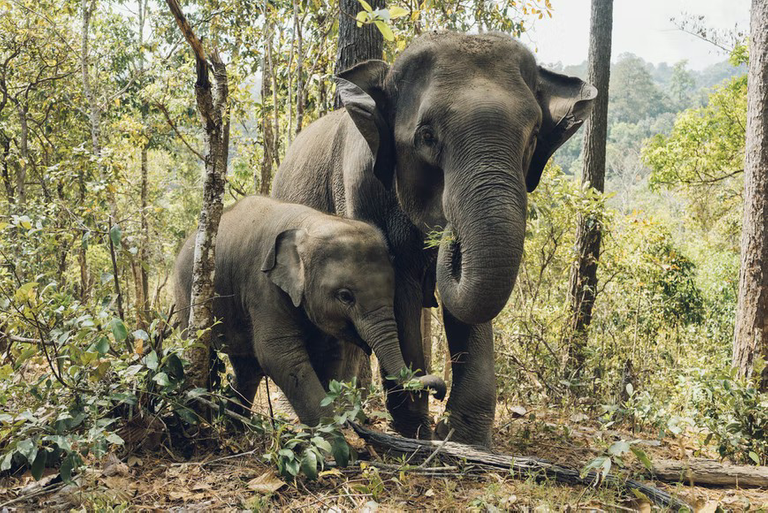 paweldotio || Unsplash
The outing was very pleasant and there she contemplated with admiration the fraternity and shelter that the elephants had for each other, she never imagined to see how they remained united and showed respect when they were in the place where one of their members had died. Just as they were passing through the area where they mostly spend the day at sunset the elephants were in awe. The scene was terrifying.
Two large female elephants and three calves were killed by their tusks, one of them was still shrieking in pain as her life was ebbing away in the late afternoon rays, an orange afternoon that covered the sky and the woman could not hold back her tears as she saw how the lives of these precious animals had been annihilated for money without remorse.
She could do nothing to help her, only cry and scream with helplessness while her husband organized by radio a raid in the surroundings and called the guard to activate the surveillance protocol in the clandestine markets due to the imminent illegal sale of the ivory pieces.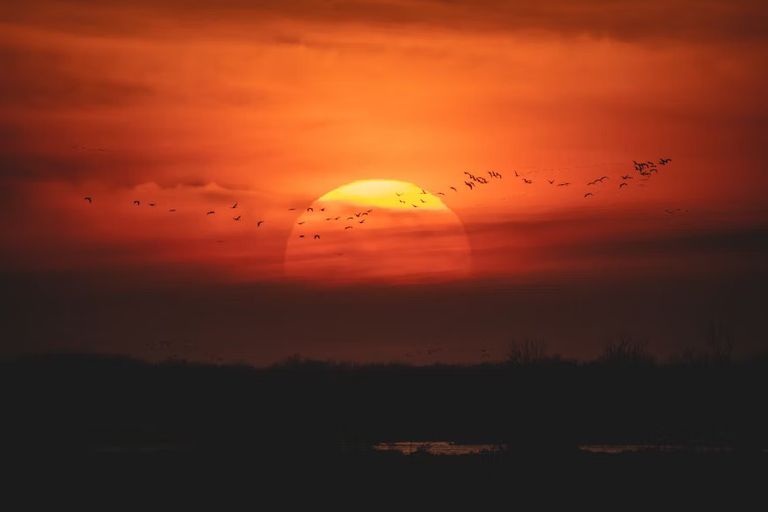 Brandon Mowinkel || Unsplash
In that bloody afternoon, Aurora felt empathized by the need to take care of these beings that did not harm anyone and that were attacked for greed and avarice, in the midst of all this, she only embraced her husband and swore to accompany him in this fierce struggle to protect them.
The days became easier to live, now the reason for being there was much greater. With her father's power and her husband's organization, they managed to find the whereabouts of two of the hunters who had tried to trade the tusks.
They knew that this was a strong blow to the smuggling organization, but, that it would not limit the scope of the same, the days were passing and the spouses now shared side by side the fight to save the elephants from the cruel and merciless hands of poachers.
Their great love has won and now they complement each other in the relentless quest to save one of the species of the animal kingdom with so much intelligence, capable of having memory and a column of protection to its members as any human family. For Aurora it was a total life change, she became a relentless activist to give a voice to the unprotected giants. She could not understand how they did not admire the beauty and majesty of that imposing elephant that she saw every day in the savannah that was now her home, next to her husband, a gentle man who loved her more than before.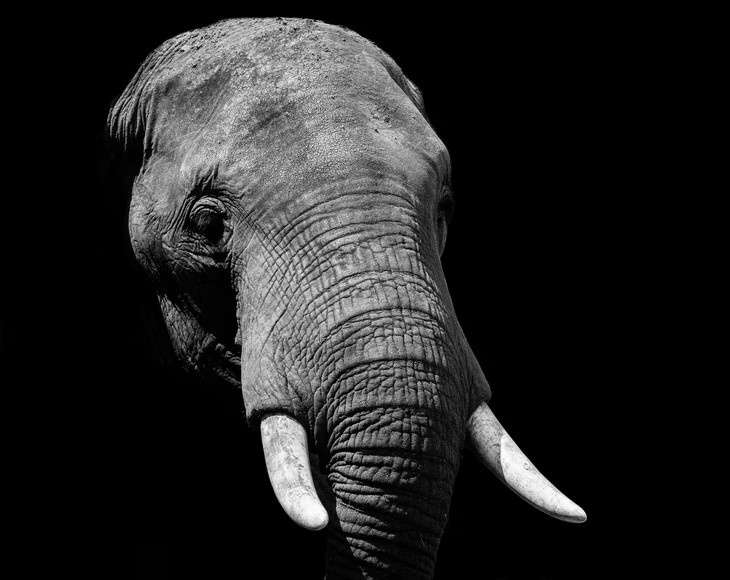 James Hammond || Unsplash
This love struggled to be heard, but, many elephants have died waiting to be defended, now part of them look in the living room of many homes in the world and hang on the white collars of society.
---
I hope you liked it. Blessings and thank you very much for reading, see you soon.
---
Banner made in Canva using their resources.
Separator made in powerpoint.
Translated by DeepL, free version.
---
---

---
---