MAQULLAJE ARTÍSTICO DE TERROR PARA HALLOWEEN POR @mayifiestas.

---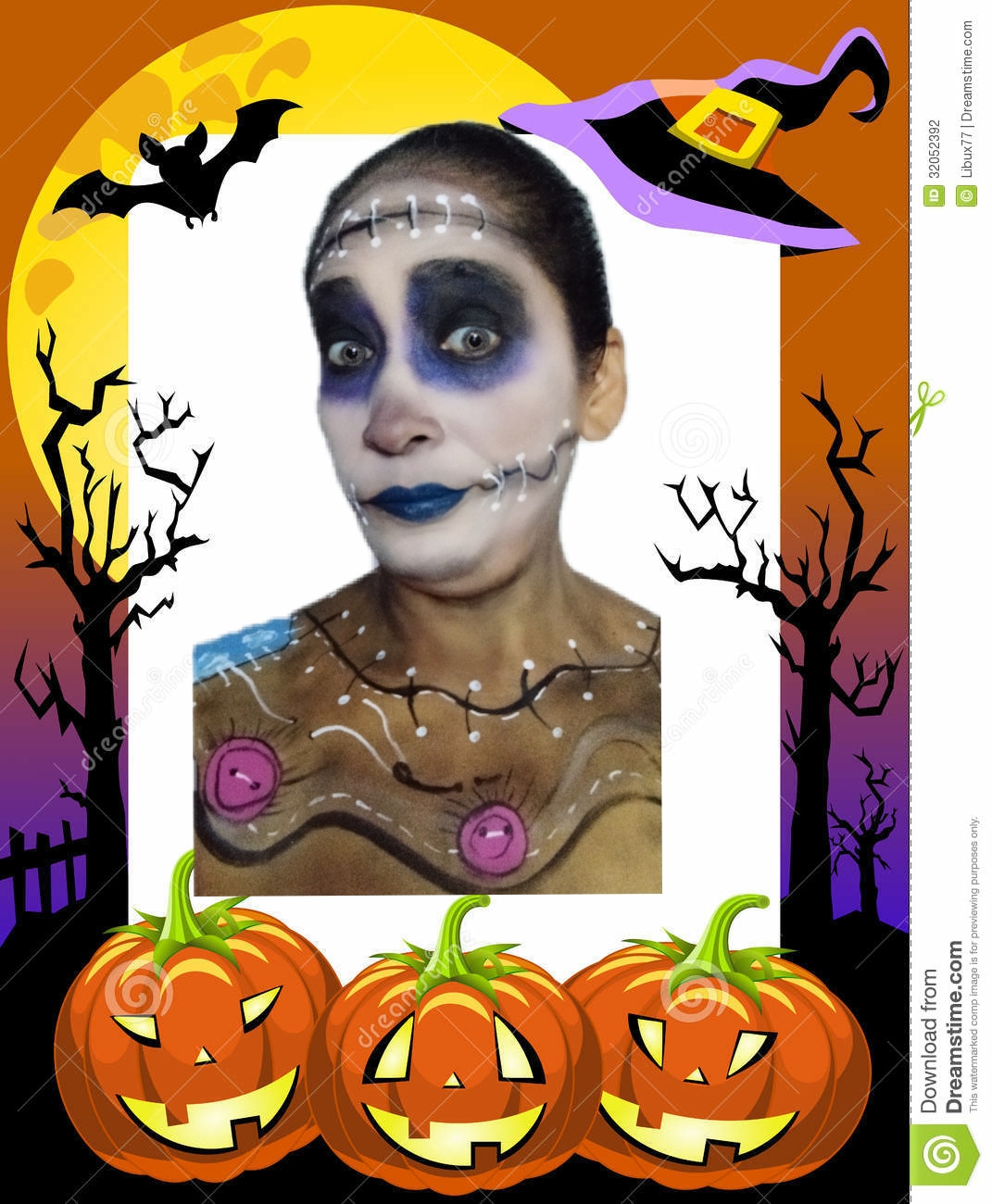 Greetings all prepared for this Halloween? 🎃 If not, wait, that's why today beautiful bees from this hive I bring you a tutorial on how to make a scary makeup but it will also be good fun to make it, I tell you a trick: do it in the company of the little ones so you will create moments unforgettable in the midst of this pandemic, at the same time that they will have a lot of fun.
🎃🎃🎃🎃🎃🎃🎃🎃
Saludos preparados todos para este halloween? 🎃 Si no es así que esperan, por eso hoy hermosas abejitas de esta colmena les traigo un tutorial de cómo elaborar un maquillaje de espanto pero que además será bien divertido elaborarlo, les digo un truco: háganlo en compañía de los más pequeños así crearán momentos inolvidables en medio de está pandemia, al mismo tiempo que se divertirán a horrores.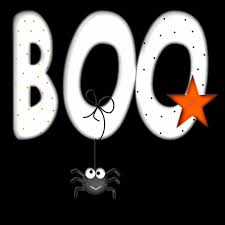 Fuente
PROCESO/PROCESS
After washing the face and having applied our moisturizing cream, we proceed to the application of the concealer of dark circles and the liquid base and for this type of makeup I use the number 01 to achieve that the skin tone is very pale, then We go with the application of the black shadow on the eyelids and the line under the eye, also apply a little purple shadow to give depth to the eyes and in this way to give a touch of evil to the character. With the fine brush and the black paint we draw a line on the forehead and on each side of the mouth.
🎃🎃🎃🎃🎃🎃🎃🎃🎃
Una vez lavado el rostro y de habernos aplicados nuestra crema hidratante, procedemos a a la aplicación del corrector de ojeras y de la base liquida yo para este tipo de maquillajes utilizo la n°01 para lograr que el tono de la piel quede bien pálido, luego nos vamos con la aplicación de la sombra negra en los párpados y la línea de abajo del ojo, también aplique un poco de sombra morada para darle profundidad a los ojos y de esta manera poder darle un toque de maldad al personaje. Con el pincel fino y la pintura negra delineamos una línea en la frente y a cada lado de la boca.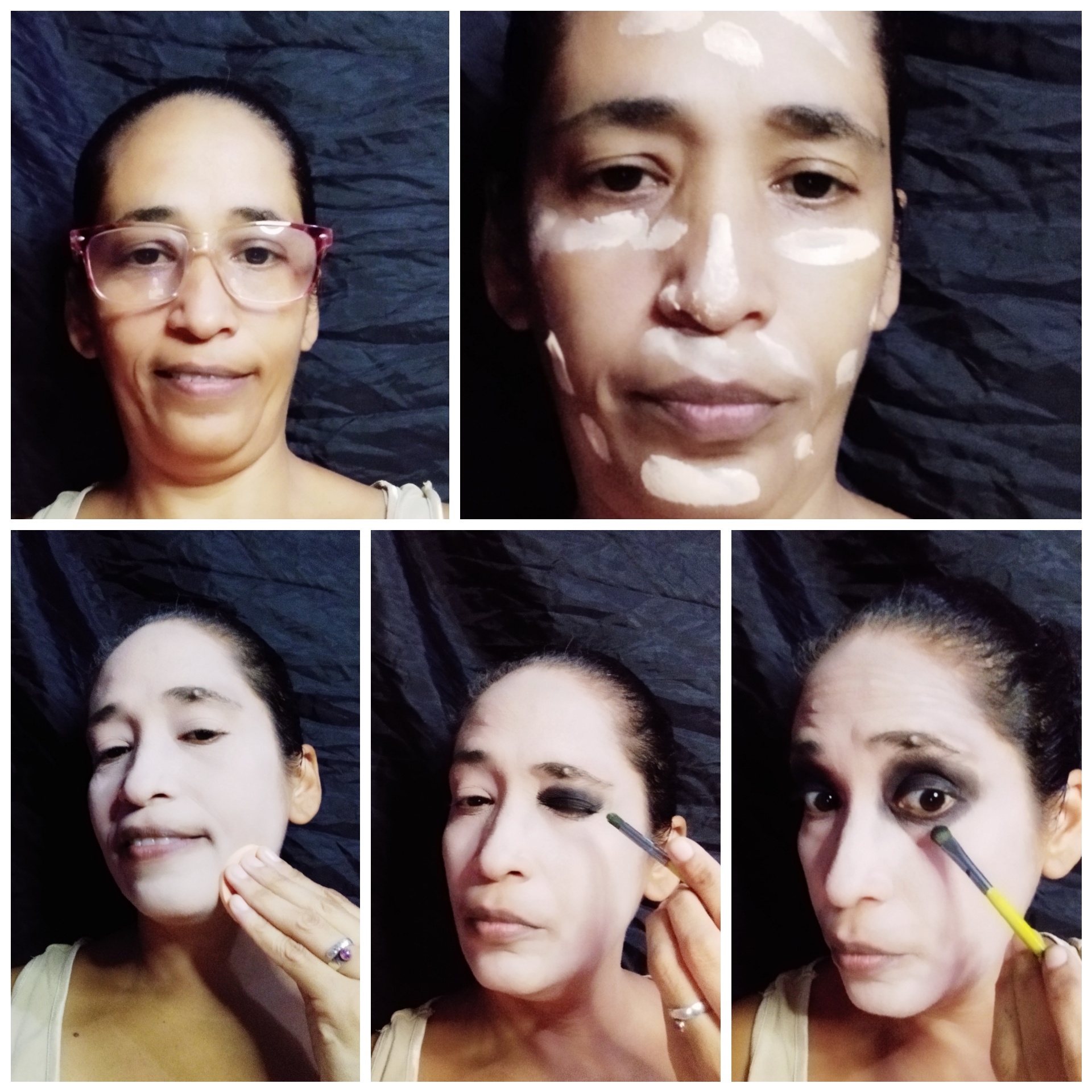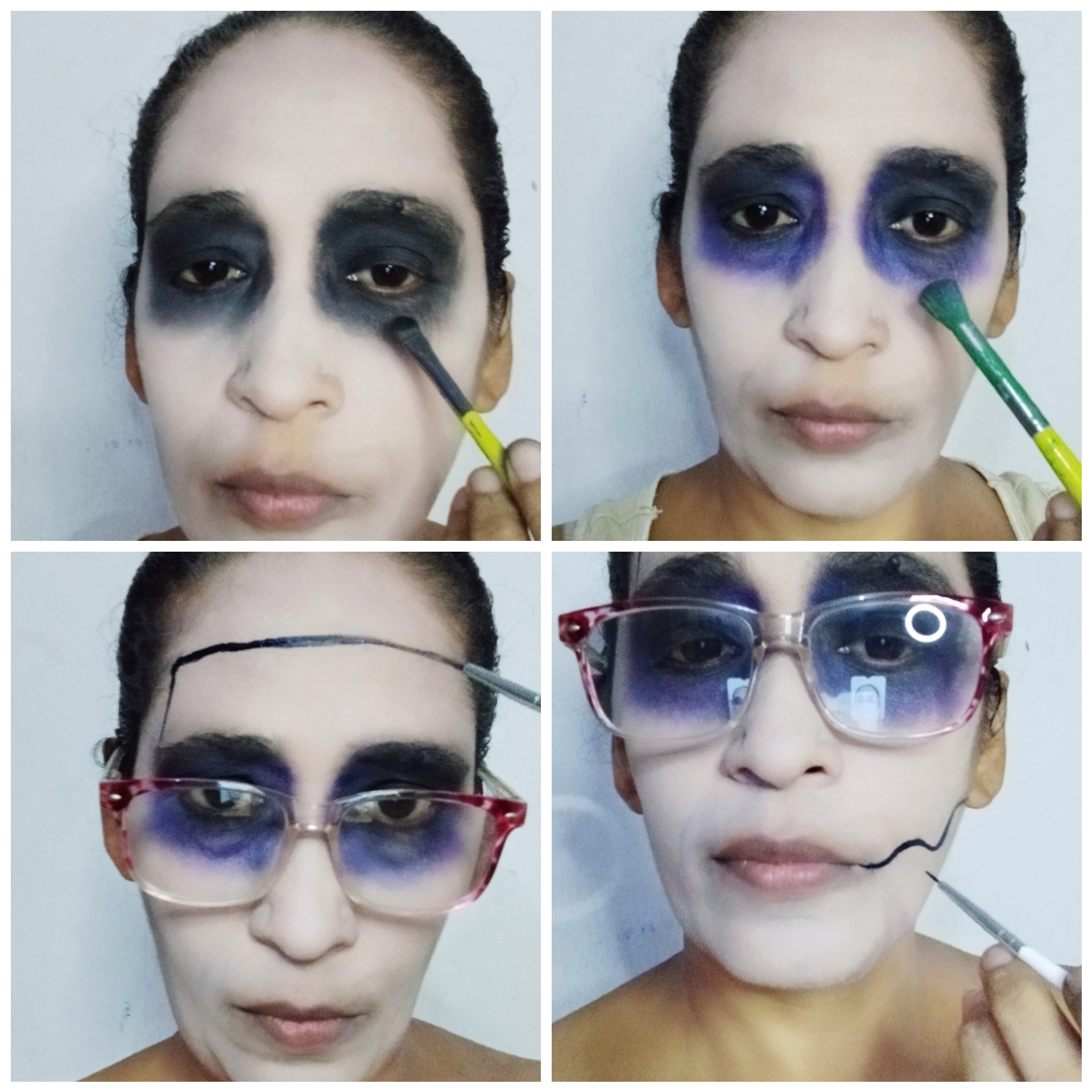 🎃🎃🎃🎃
Then we delineate small black and white lines that simulate a kind of stitches and also small points at each end of the stitches, when it is dry we apply the black shadow combined with the brown, then we apply black shadow on the nose and apply a pencil blue lipstick on the lips.
🎃🎃🎃🎃
Después nos delineamos pequeñas líneas negras y blancas que simulan una especie de puntadas y también pequeños puntos a cada extremo de las puntadas, cuando esté seca nos aplicamos la sombra negra combinada con la café, Seguidamente nos aplicamos sombra negra en la nariz y nos aplicamos lápiz labial azul en los labios.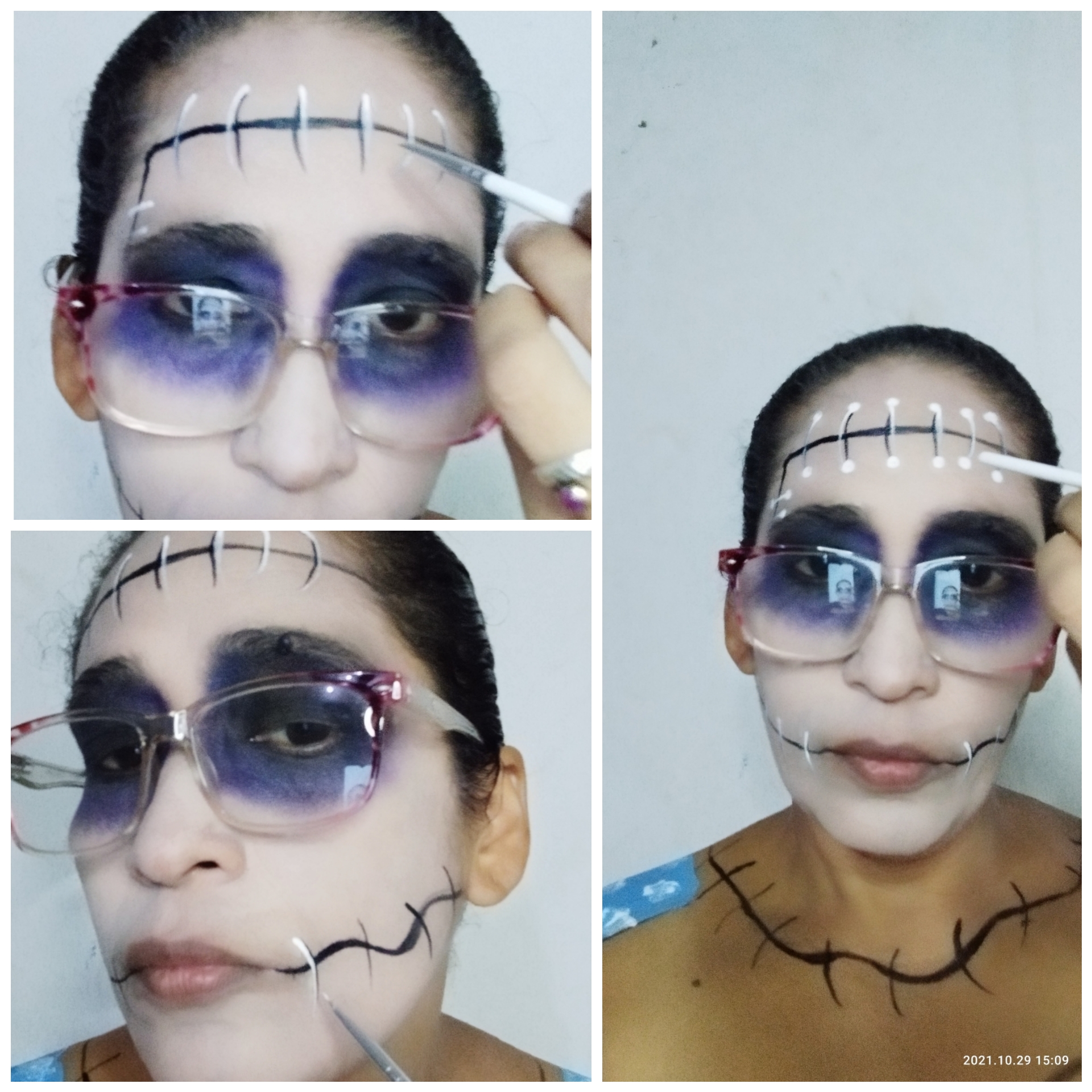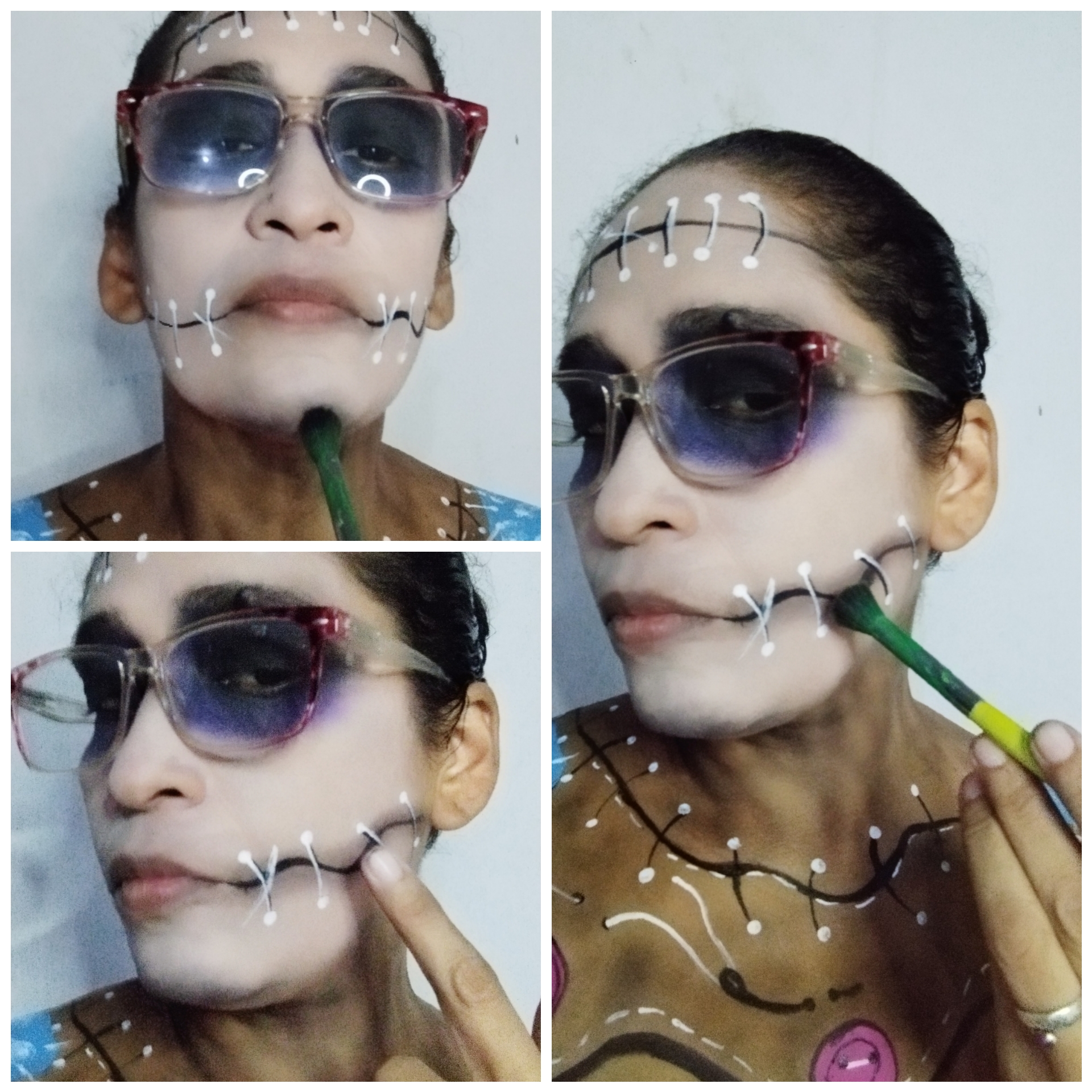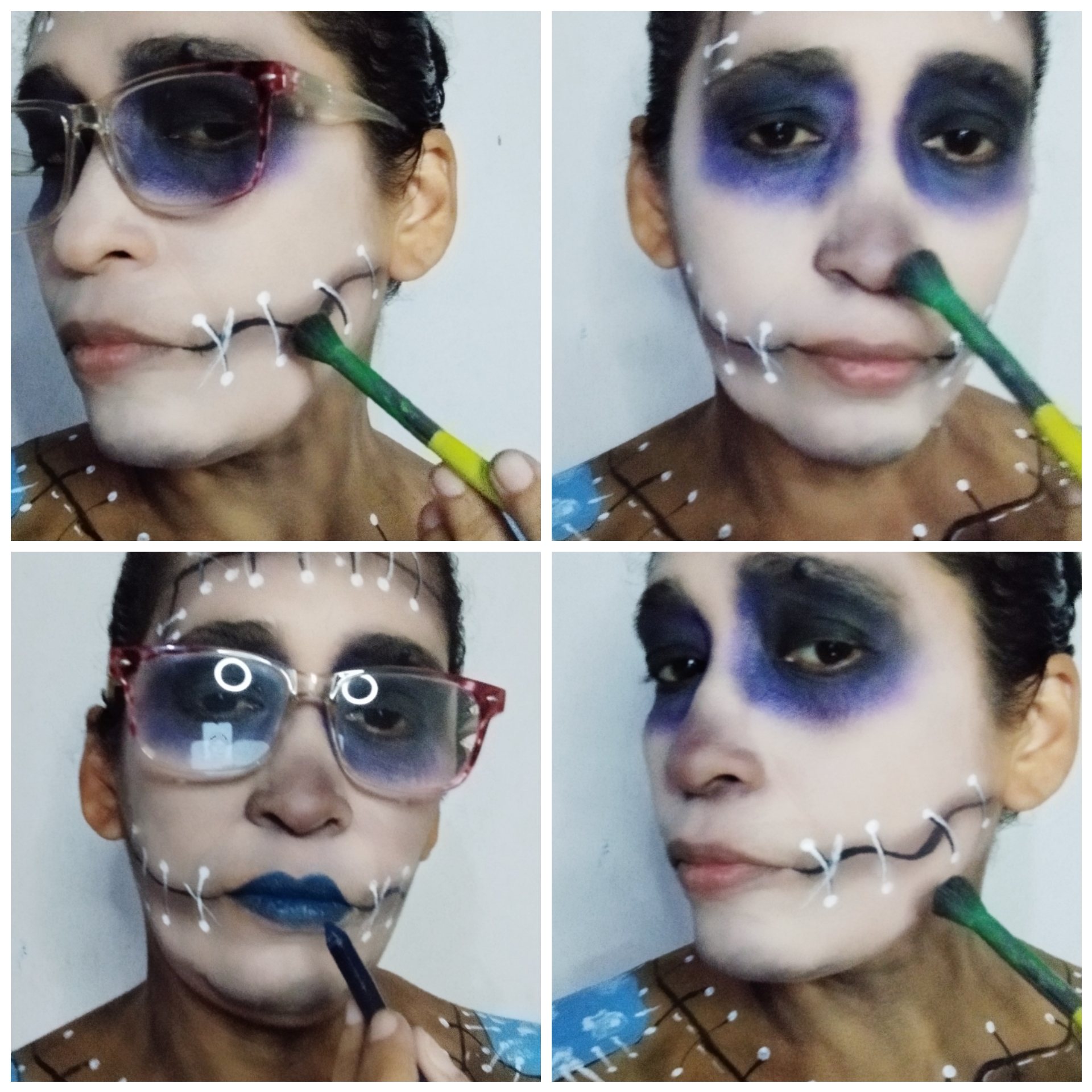 🎃🎃🎃🎃
Once the face makeup is finished, we proceed with the neck and chest, first we divide ourselves into layers with the help of black paint, we also draw the lines that simulate the stitches, then with the light blue paint we draw some small squares that will pretend to be a few pieces of fabric, we also draw some buttons with the scratched paint, which we delineate with the black paint, we also draw some stitches and even a needle and finish by applying the black and brown shadow all over the chest and we are ready, We have our makeup finished, it only remains to go out and scare and of course knock on the door and say TRICK OR SWEETS.
🎃🎃🎃🎃
Una vez terminado el maquillaje del rostro procedemos con el cuello y pecho, primero nos dividimos en capas con ayuda de la pintura negra, también le dibujamos la líneas que simulen las puntadas, luego con la pintura azul clara nos dibujamos unos pequeños cuadrados que van a simular ser unos retazos de tela, también le dibujamos con la pintura rasada unos botones, los cuales delineamos con la pintura negra, también le dibujamos unas puntadas y hasta una aguja y finalizamos aplicandome la sombra negra y café por todo el pecho y estamos listos, tenemos nuestro maquillaje terminado, solo queda salir y espantar y claro está tocar a la puerta y decir TRUCO O DULCES.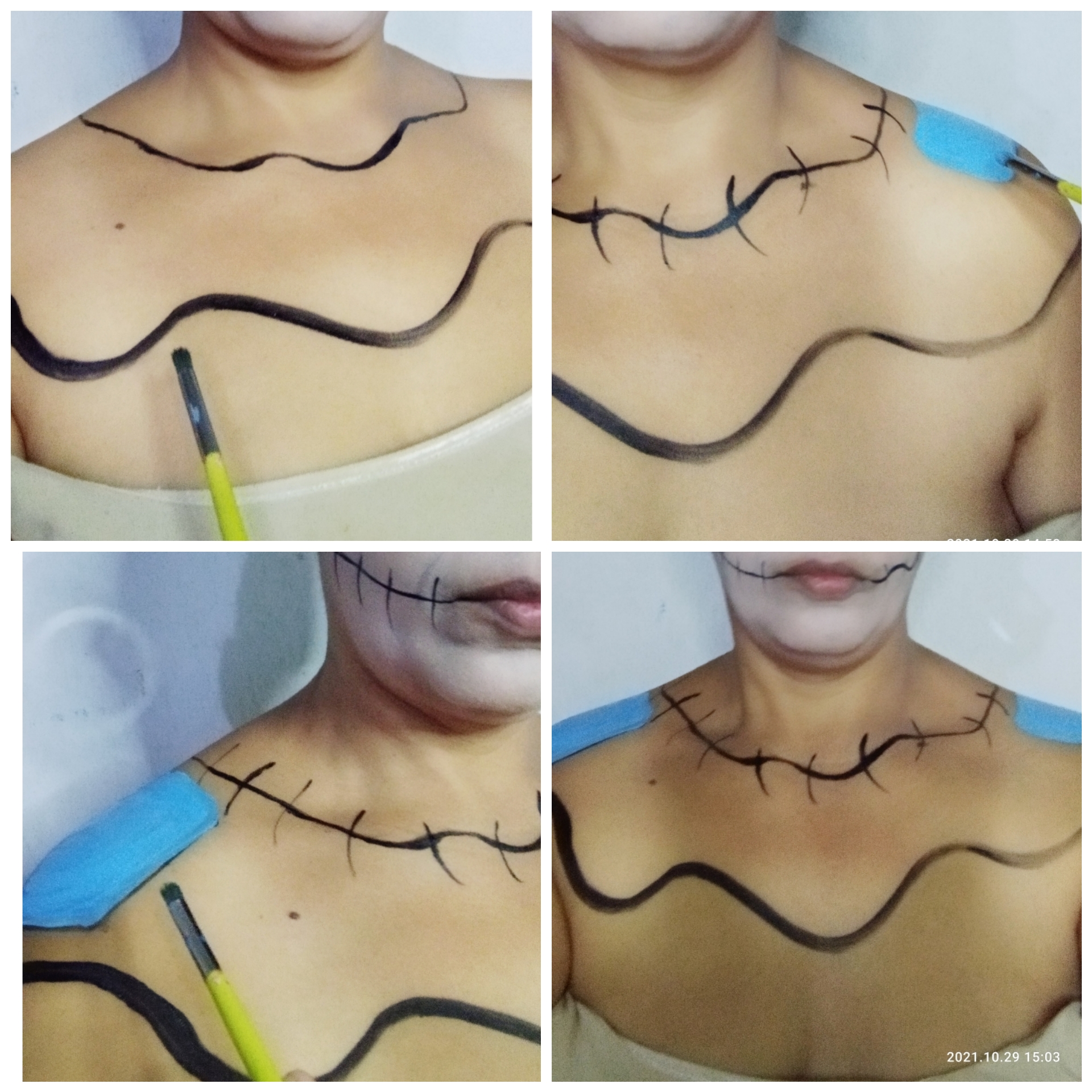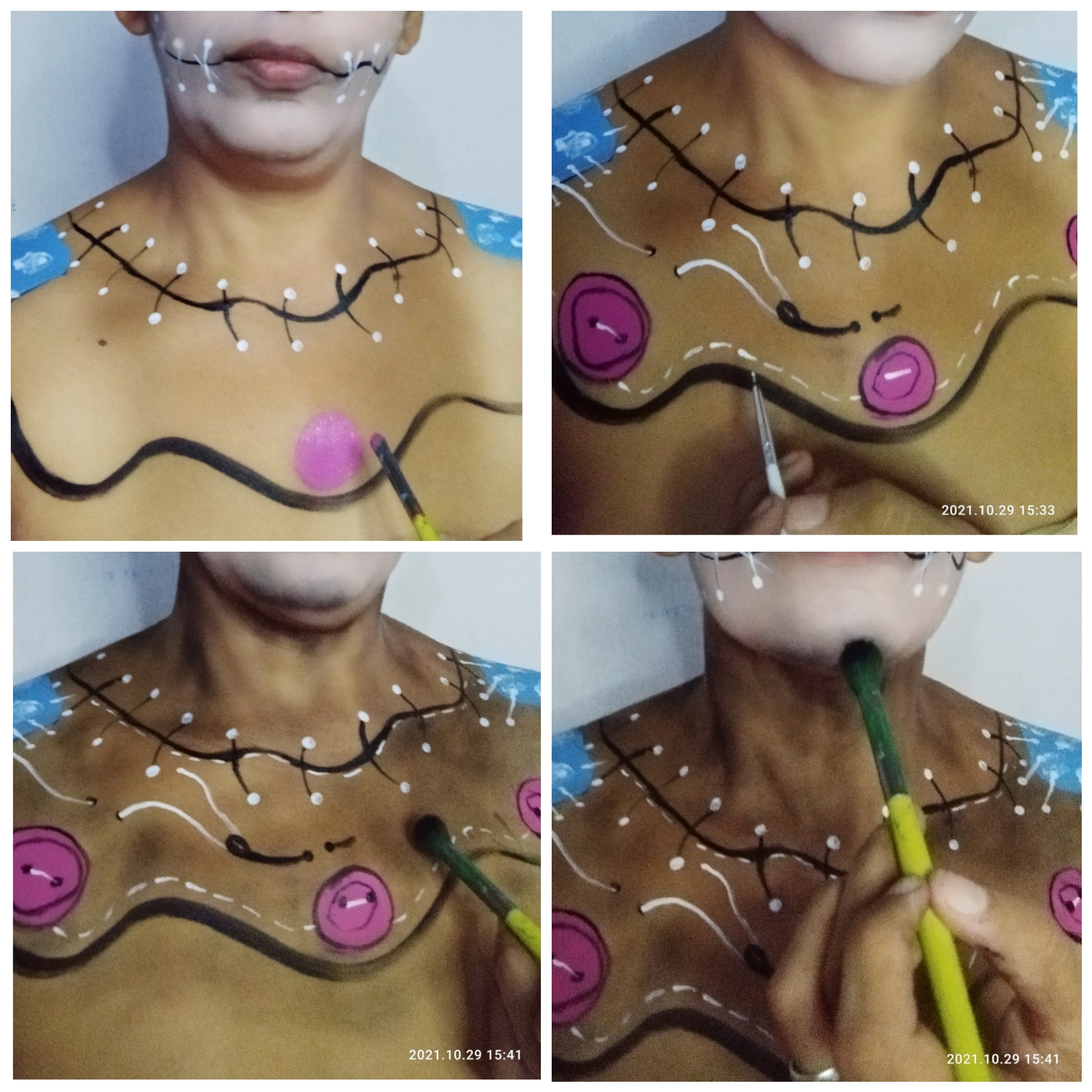 🎃🎃🎃🎃🎃
OUTCOME//RESULTADO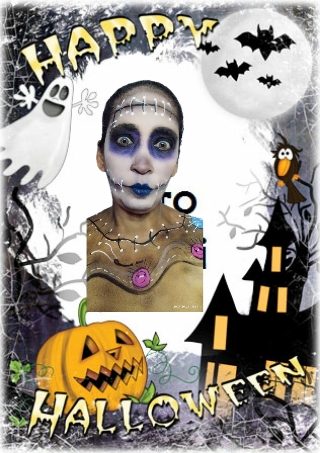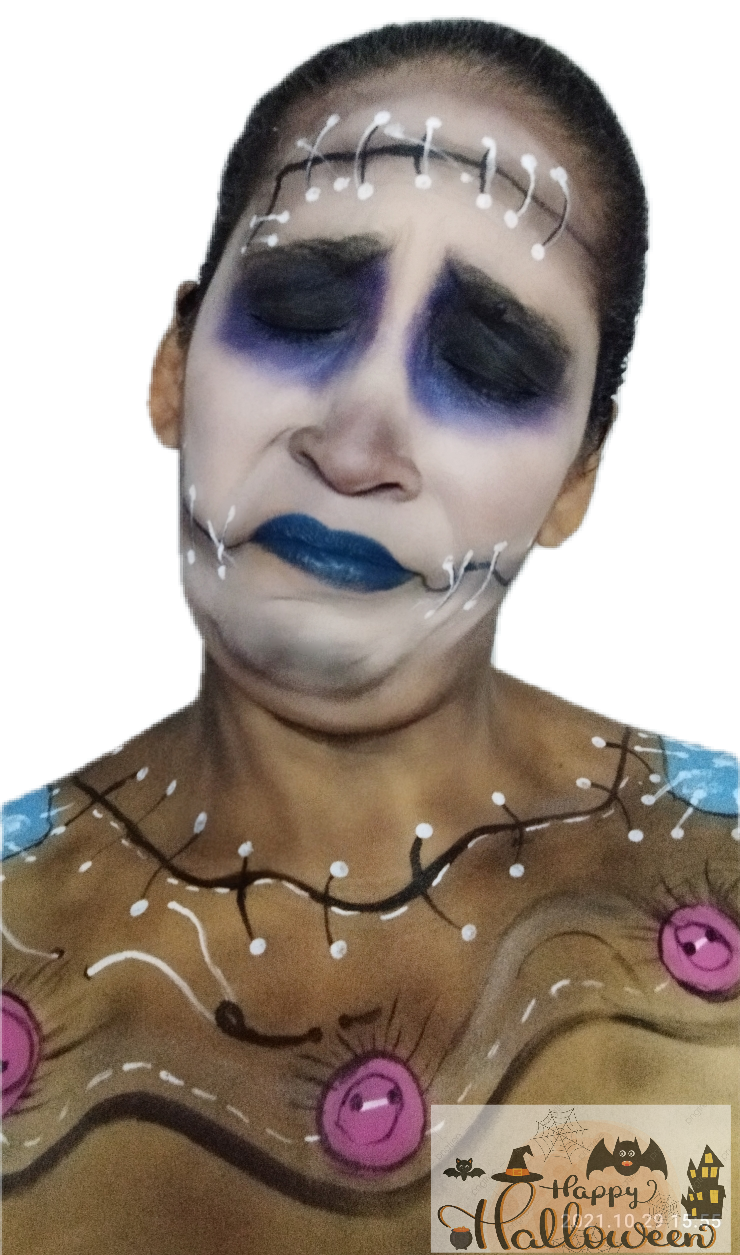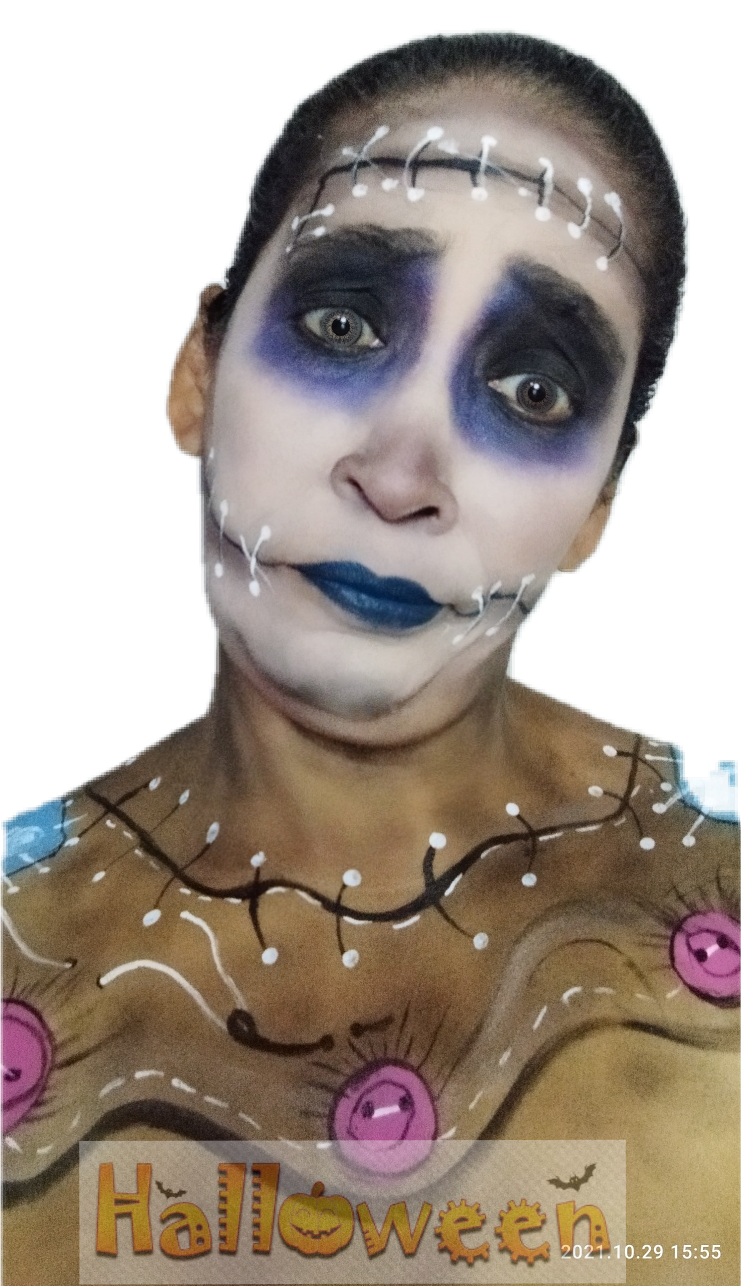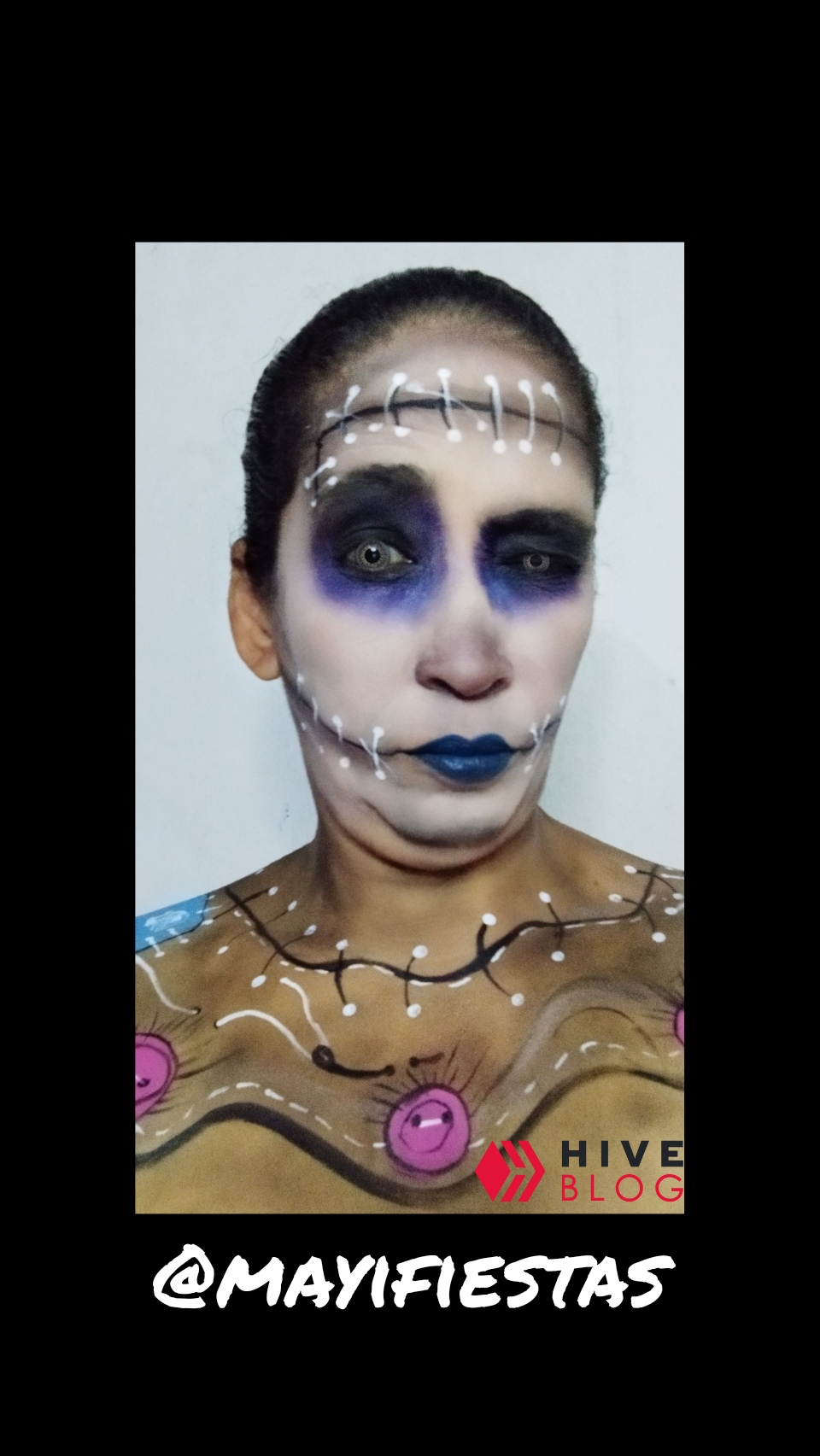 I HOPE YOU LIKE THE MAKEUP, FOR TODAY I LEAVE HOPING TO BE ABLE TO SEE US AGAIN TOMORROW WITH A NEW PROPOSAL.
🎃🎃🎃🎃
ESPERO LES HALLA GUSTADO EL MAQUILLAJE, POR HOY ME DESPIDO ESPERANDO PODER VERNOS NUEVAMENTE EL DIA DE MAÑANA CON UNA NUEVA PROPUESTA.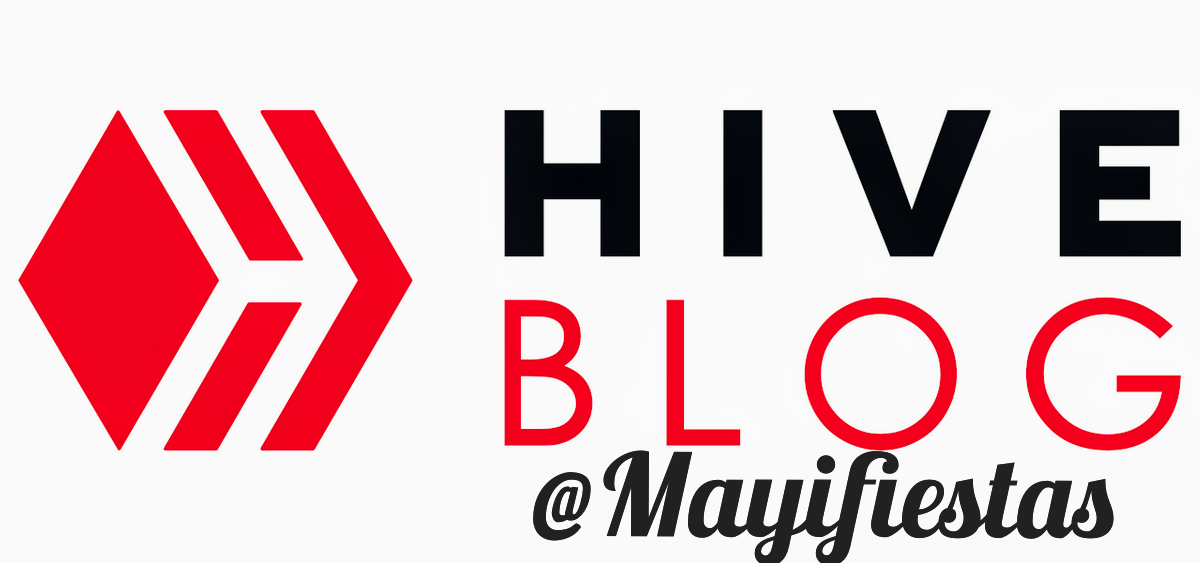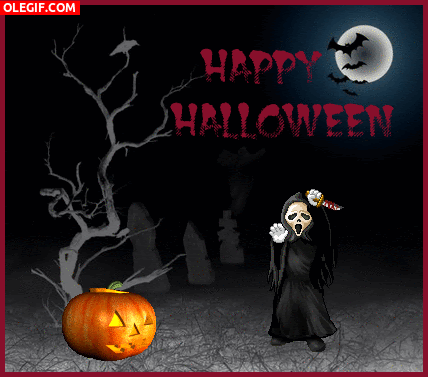 fuente
---
▶️ 3Speak
---
---