Hive open mic week 121 - We are family (COVER)
---
Hello guys this is another word for talent and to see different musicians all over the world, and thus week theme was chosen by one of a great artist @osmely and the title of this week is love of family, so this is a great topic which has been picked by this artist and also this is a way of showing how a family should have love among themselves. So I decided to use this hymnal which is titled "We are family".
This is one of the song which I used to sing when I was still very much younger, and here I am again singing the song with joy in my heart. This song is trying to tell us that when we are family we are surely one and nothing should be able to separate the love in BETWEEN us.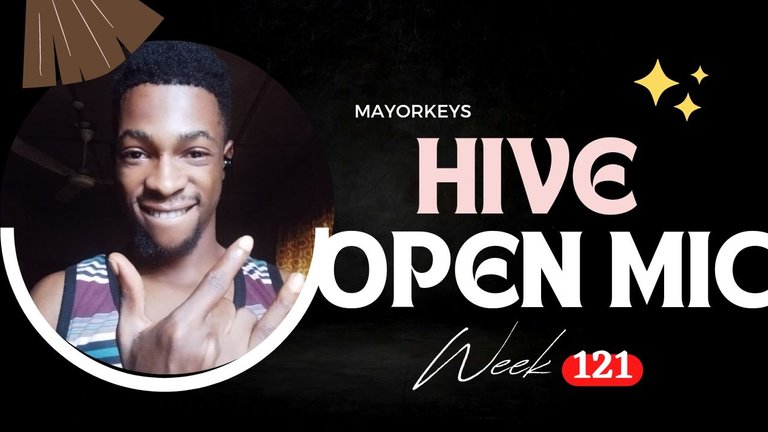 Hola chicos, esta es otra palabra para talento y para ver a diferentes músicos de todo el mundo, y por lo tanto, el tema de la semana fue elegido por uno de un gran artista @osmely y el título de esta semana es amor a la familia, por lo que este es un gran tema que ha sido elegido por este artista y también es una forma de mostrar cómo una familia debe tener amor entre ellos. Así que decidí usar este himnario que se titula "Somos familia".
Esta es una de las canciones que solía cantar cuando aún era mucho más joven, y aquí estoy de nuevo cantando la canción con alegría en mi corazón. Esta canción está tratando de decirnos que cuando somos familia seguramente somos uno y nada debería poder separar el amor ENTRE nosotros.
Lyrics
We are heirs of the Father
We are joint-heirs with the Son.
We are people of His Kingdom
We are family, we are one.
We are washed,
We are sanctified.
We are cleansed by His blood.
We are born of the Spirit
We are children of the Lord.
We are members of His body.
We are objects of His love.
We're partakers of His holiness
We are citizens of heaven above.
We're partakers of His suffering;
We're partakers of His grace.
We shall meet Him to be like Him
We shall see Him face to face.
We are longing for His coming
We are looking to the skies;
We are watching, we are waiting,
We shall dwell with Him, we shall rise.
We shall reign with Him forever;
Men and angels shout and sing.
For dominion has been given
To the family of the King.
Source
---
▶️ 3Speak
---
---