MY ADDICTED FOOTBALL GAME (DREAM LEAGUE) || MI JUEGO DE FÚTBOL ADICTO (LIGA DE SUEÑO)
Hello guys, I hope you are all doing fine and great so this week I will be writing a review on a football game which I believe most must have heard of it or even seen it since it is a football game. One of the sport which I cherish most is football either the mobile game or the ones played real and one of the reason that made me love football is that it is very entertaining compared to other sport like the skills, dribbling and running, the passing of ball with great technique and the loud echoe which are chanted by the spectators makes it more lively to watch.
Hola chicos, espero que todos estén bien y muy bien, así que esta semana escribiré una reseña sobre un juego de fútbol que creo que la mayoría debe haber oído hablar de él o incluso haberlo visto, ya que es un juego de fútbol. Uno de los deportes que más aprecio es el fútbol, ya sea el juego móvil o los que se juegan de verdad, y una de las razones por las que me encanta el fútbol es que es muy entretenido en comparación con otros deportes como las habilidades, el regate y la carrera, el pase de balón con gran técnica y el fuerte eco que cantan los espectadores hace que sea más animado de ver.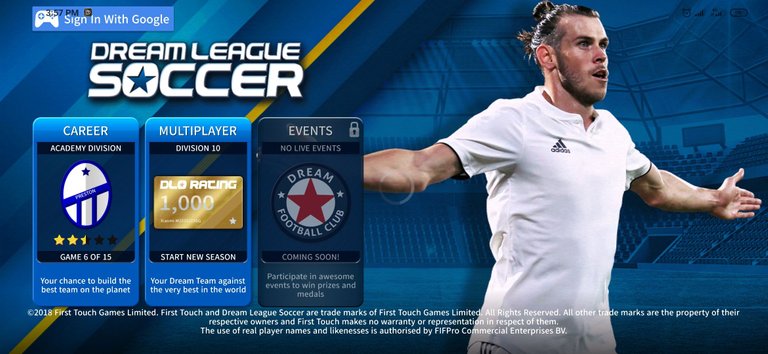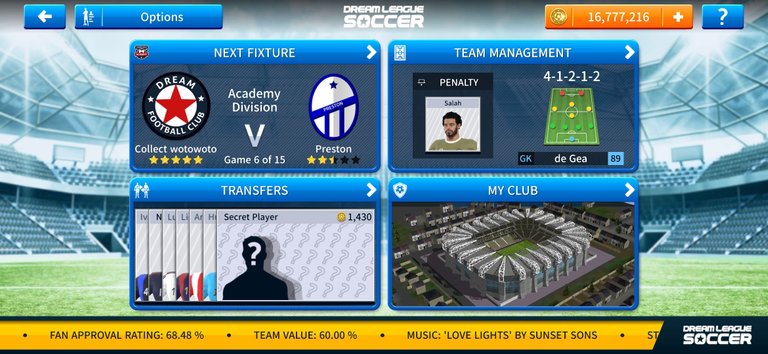 So the name of the game is DREAM LEAGUE and this has been one of my best game on Mobile phone and there are some features which made it so different from other football game. Normally those games are nice and they are worth playing but there are things that distinguish them from one another and which I will be talking about in my next paragraph, so most of those features made me fall in love more with the game and I also became addicted to the game as well.
Entonces, el nombre del juego es DREAM LEAGUE y este ha sido uno de mis mejores juegos en el teléfono móvil y hay algunas características que lo hacen tan diferente de otros juegos de fútbol. Normalmente, esos juegos son agradables y vale la pena jugarlos, pero hay cosas que los distinguen entre sí y de las que hablaré en el próximo párrafo, así que la mayoría de esas características hicieron que me enamorara más del juego y también me volví adicto al juego también.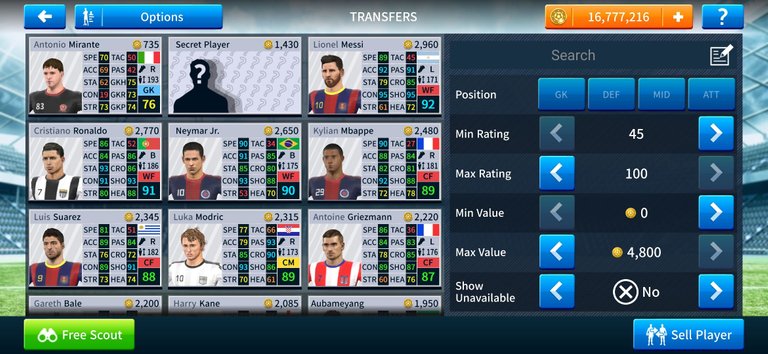 I really love the graphics of the game, as you all know that graphics determine how people will love a game so that is the first thing that drew my attention to the game because it will make it look real as if I am watching a live match in the television even though it can't be like that 100 percent.
The game can allow you to buy or sell off players which are the fun in it, you know how transfer market is in the real world of football so player with different potentials are available to be bought at various prices been tagged with them, this will make the building of the team much stronger and perform better.
Realmente amo los gráficos del juego, como todos saben, los gráficos determinan cómo la gente amará un juego, así que eso es lo primero que llamó mi atención sobre el juego porque hará que parezca real, como si estuviera viendo un partido en vivo. en la televisión a pesar de que no puede ser así al 100 por ciento.
El juego puede permitirte comprar o vender jugadores que son divertidos en él, sabes cómo es el mercado de transferencias en el mundo real del fútbol, por lo que hay jugadores con diferentes potenciales disponibles para comprar a varios precios. hacer que la construcción del equipo sea mucho más fuerte y funcione mejor.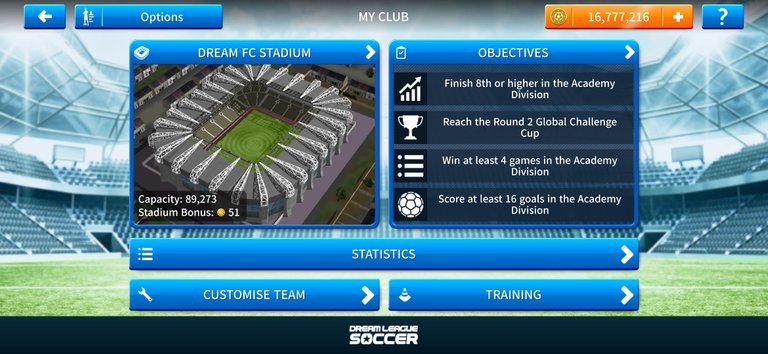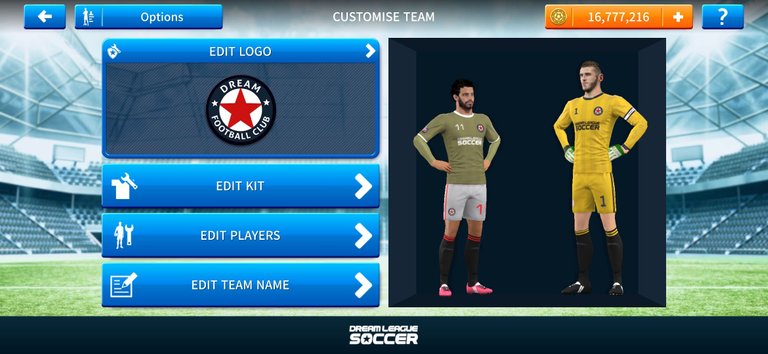 Also the next one in the game is the team management this is where you set up the team and also the formation of players this determine the way the team will play effectively and we can boost the potential of those players after every match which can be just thrice, then this will be able to boost the ability of the player individually. Moving on to the next feature is the training and editing of kit of the team as a football team there are three kit, the first one is the home kit, away kit and also the third one.
Además, el siguiente en el juego es la gestión del equipo, aquí es donde configuras el equipo y también la formación de los jugadores, esto determina la forma en que el equipo jugará de manera efectiva y podemos aumentar el potencial de esos jugadores después de cada partido, lo que puede ser solo tres veces, entonces esto podrá aumentar la habilidad del jugador individualmente. Pasando a la siguiente característica es el entrenamiento y la edición de la equipación del equipo como equipo de fútbol hay tres equipaciones, la primera es la equipación de local, la equipación de visitante y también la tercera.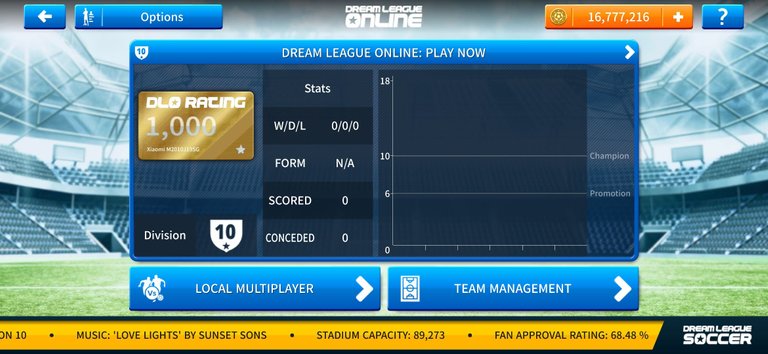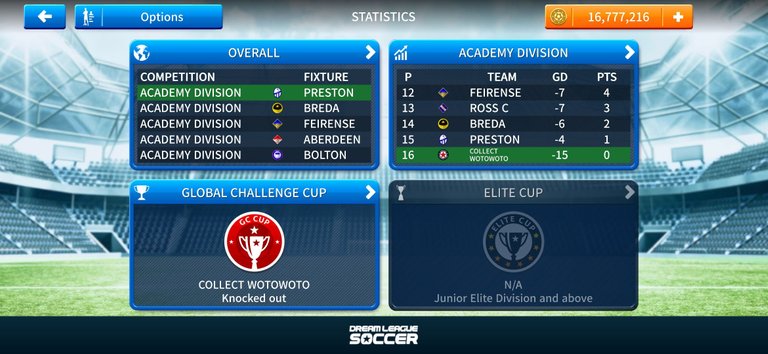 The statistics show the number of game been payed and the number of goals that have been scored throughout the season. This made it possible to follow up in the game. At the end of the league the team which did well enough and obtain the highest wins and point throughout the season will be crowned the champion, other competition in the season like the top league cup is played by those who emerge the winner in different league.
Las estadísticas muestran el número de partidos pagados y el número de goles marcados a lo largo de la temporada. Esto hizo posible el seguimiento en el juego. Al final de la liga, el equipo que lo hizo lo suficientemente bien y obtuvo la mayor cantidad de victorias y puntos a lo largo de la temporada será coronado campeón, otra competencia en la temporada como la copa de la liga superior es jugada por aquellos que emergen como ganadores en diferentes ligas.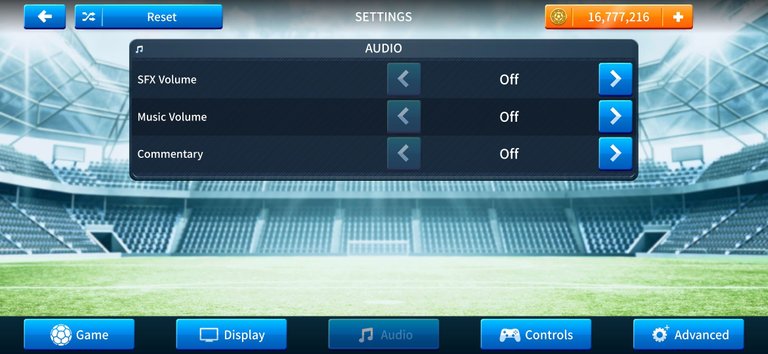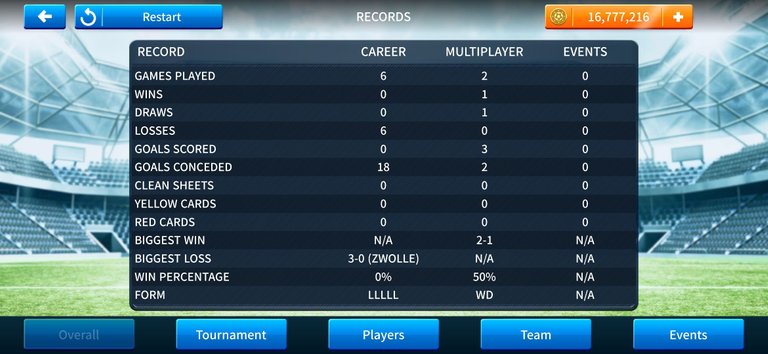 Those teams that doesn't do well and they are at the bottom of the league will be relegated and strife more to be promoted again. This game is a one that I will like you guys to check out because it is cool and nice to play.
Aquellos equipos que no lo hacen bien y están en la parte inferior de la liga serán relegados y lucharán más por ascender nuevamente. Me gustaría que vieran este juego porque es genial y agradable de jugar.
---
---