Doing Some Grocery After 5 Months of Not Visiting the Mall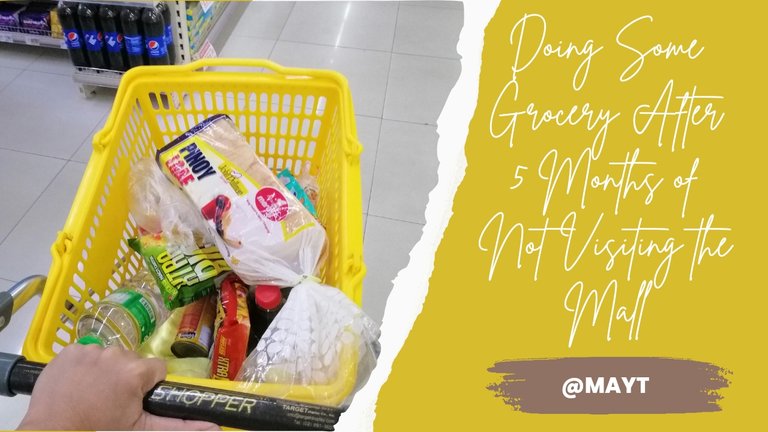 It's been 5 months now since I go to the market and buy some groceries.
I and my hubby always do it before when we don't have a baby. But now after my pregnancy, everything changed. I used to stay at home and nurse our baby. While my hubby? He's the only one doing the grocery and market thing.
So now, he insisted that we should go with him to the grocery store.
And that happened.
3:00 pm when we prepared ourselves and go to the mall.
Of course, visiting the atm is a must before anything else.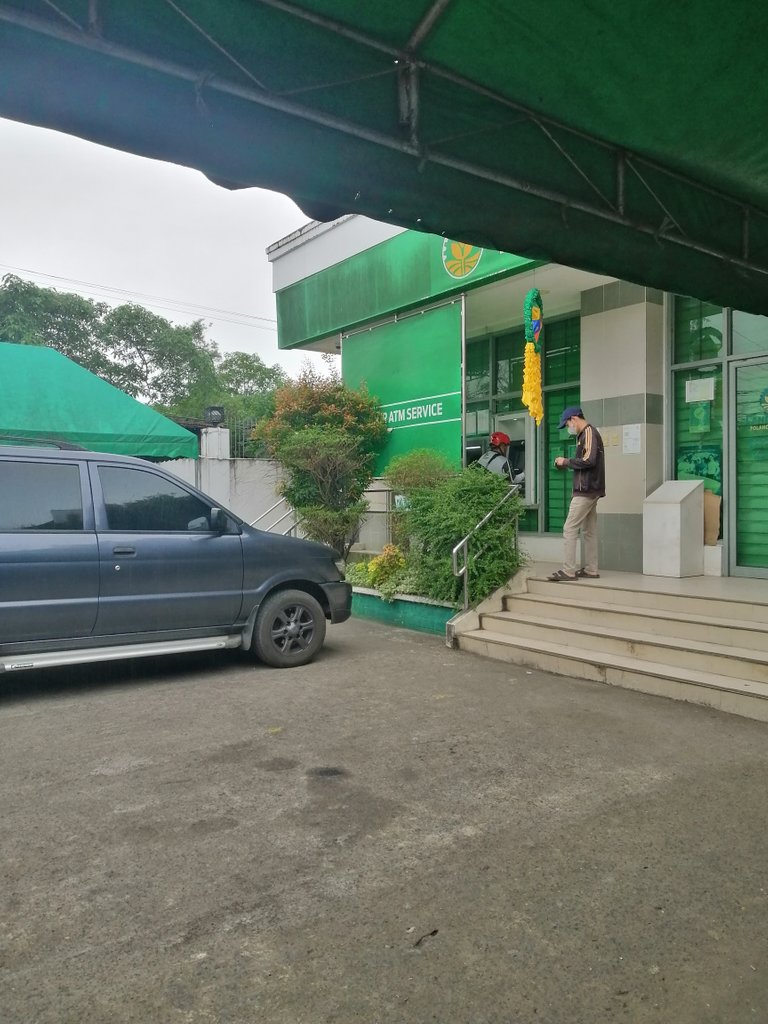 He just withdraws some handy cash. Just P1,000/$18.32 for the grocery.
Immediately, we go to the mall. Get the cart, and pick some needed items for our everyday meals.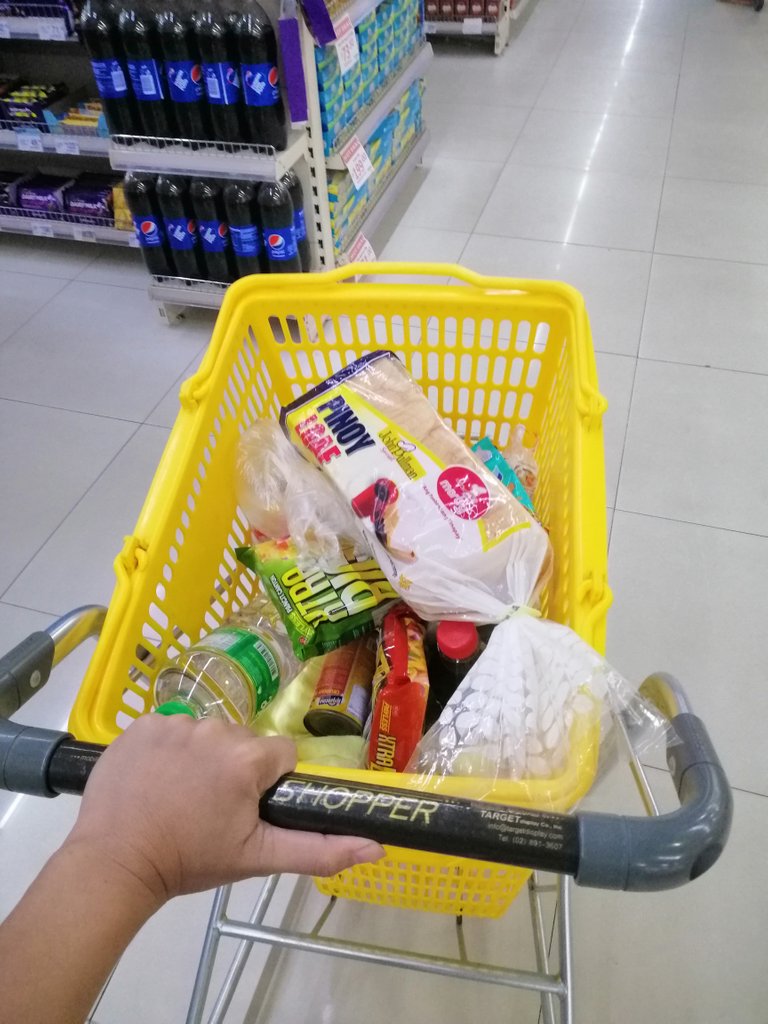 We just set a budget of P800/$14.66 for our weekly food expenses. Every time I pick some item, I calculated the price to make sure we will just get the right amount. Budgeting is really hard nowadays, especially now that I can't work full-time.
I want to put more on that cart, but I needed to prioritize the baby diaper as it cost P200/$3.66 now. While we were at the cashier, I forgot to buy milk. I needed to eliminate one item just to change it with milk. So we chose the tissue to remove. We still have 2 rolls at home, so milk has been added.
So that's it. All in all, we paid... P837.25/$15.34. Not bad for the planned budget.
After that, we decided to eat some snacks. And I chose to have some pizza this afternoon.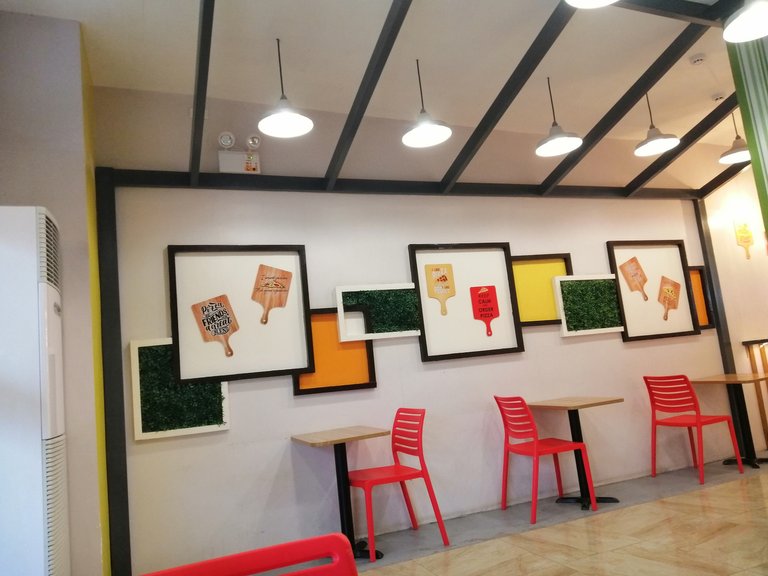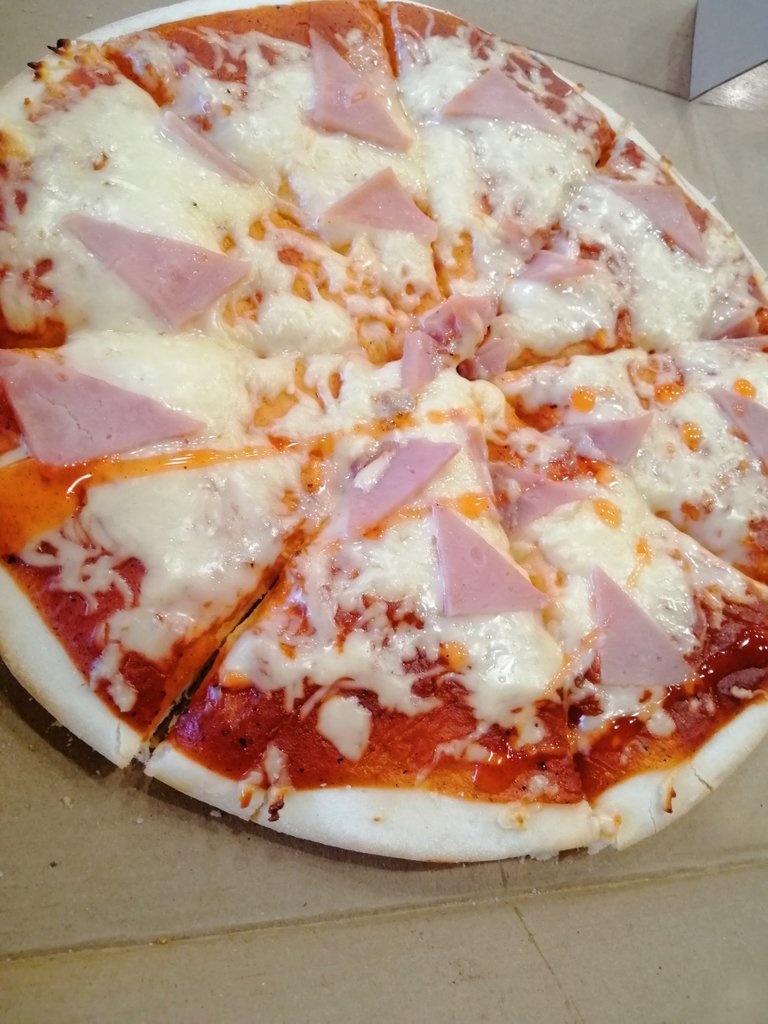 We chose the ham & cheese. The common flavor and the cheapest one. 🙈 And I'm telling you, this pizza is quite more tasty and cheesy when eaten hot. So, dining in is better to choose than taking it out when it comes to pizza. Plus, the rain won't stop this afternoon, so we can't go outside.
And guess who enjoyed that pizza more?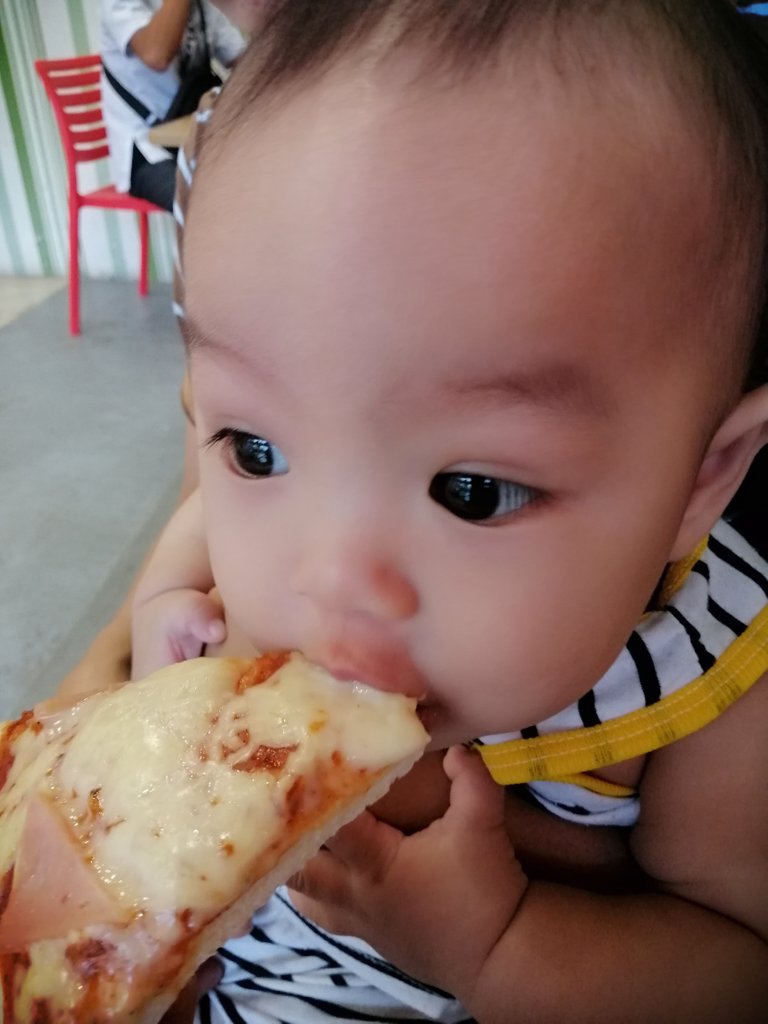 This little one who just tasted it for the first time. He loves food all the time just like his mom. Alright, that's me. HAHA.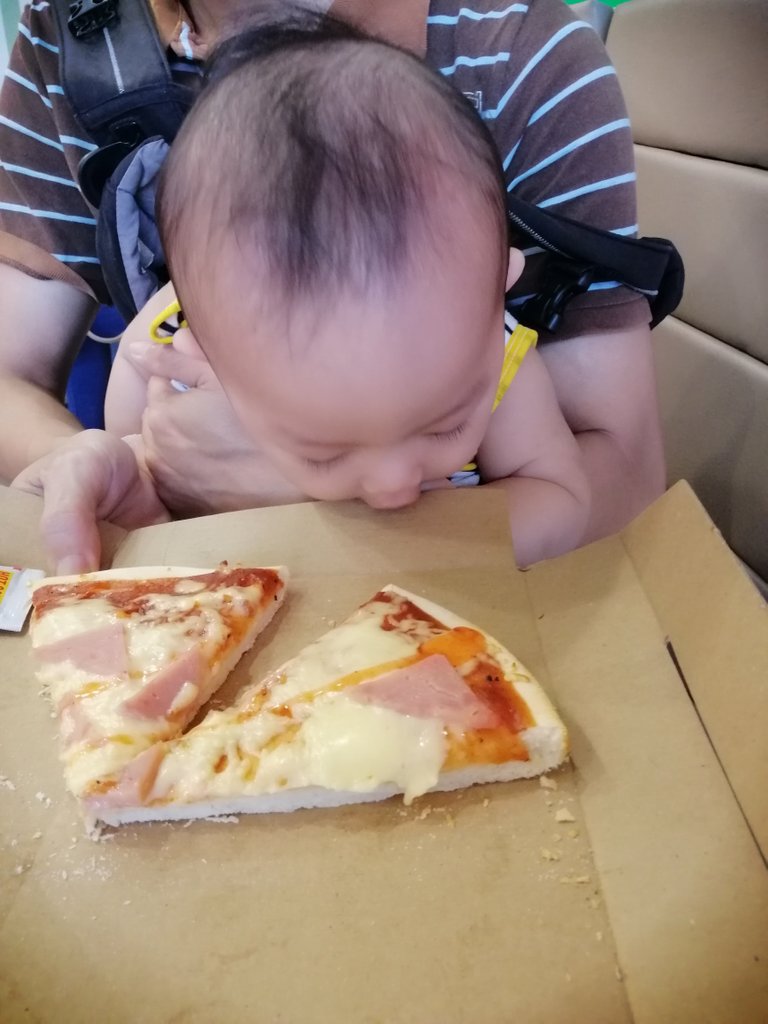 Anyways, he also tasted the box. Maybe it's cheesier than the actual pizza. This boy just eats everything around him. So keeping an eye on him is a must.
After eating that pizza, we plan to go home. And my hubby requested a quick selfie. And here it is.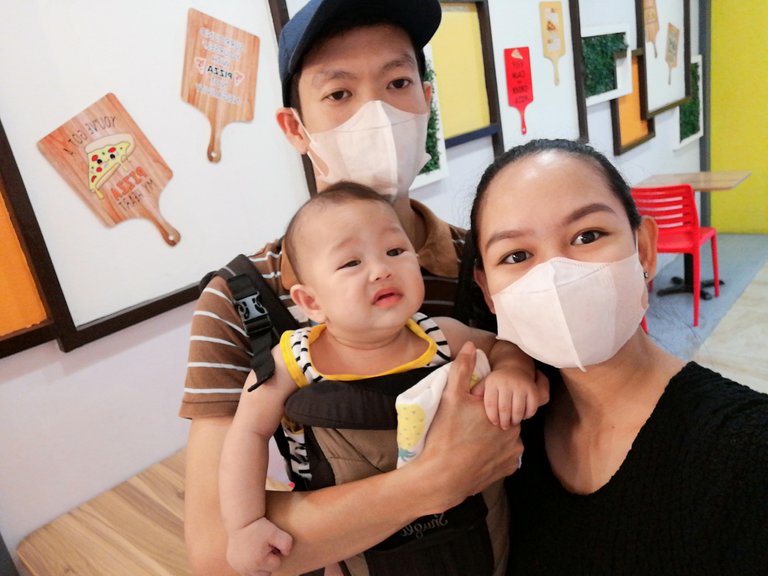 Our little one is still crying at that time. He didn't get satisfied with that pizza. He wants more.
But he's just 5 months old, so it's a big NO-NO.
Until...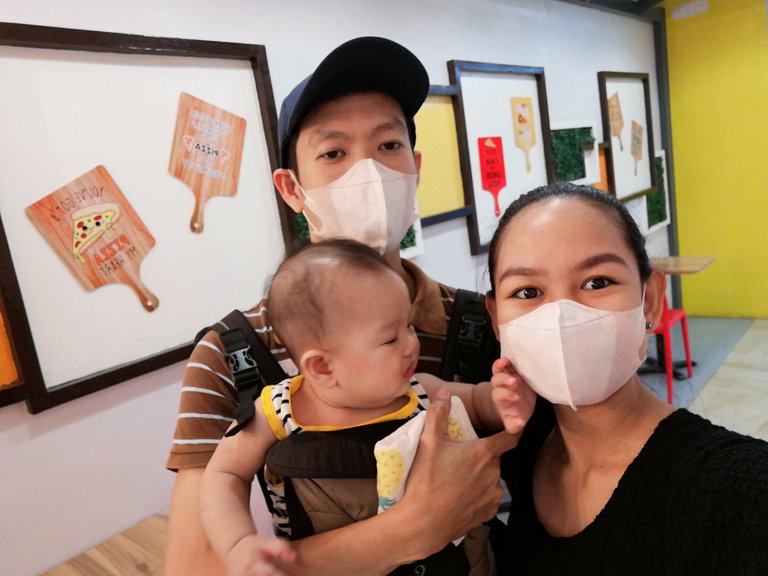 Ouch, he slapped me. This little man got an attitude.
And that's the end of our market journey. 😉
Disclaimer: All photographs by me, unless otherwise stated.
---
---