Go to place: Wave pool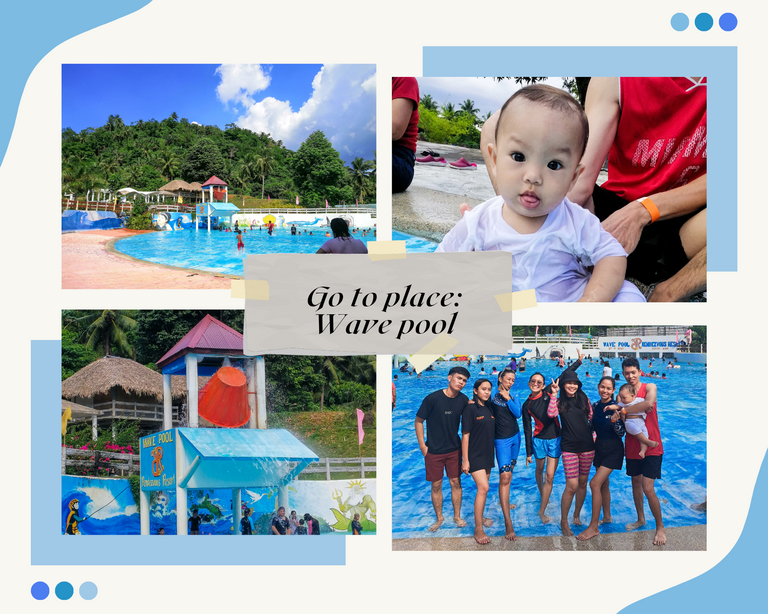 It's already the dry season in the Philippines or what other calls "summer". Everyone has a different way to beat the heat.
Some plan to eat special halo-halo, while others just want to go to the beach.
In our case, we choose to go to the first-ever wave pool in Albay. Which is located in Brgy. Herrera, Ligao City, Albay.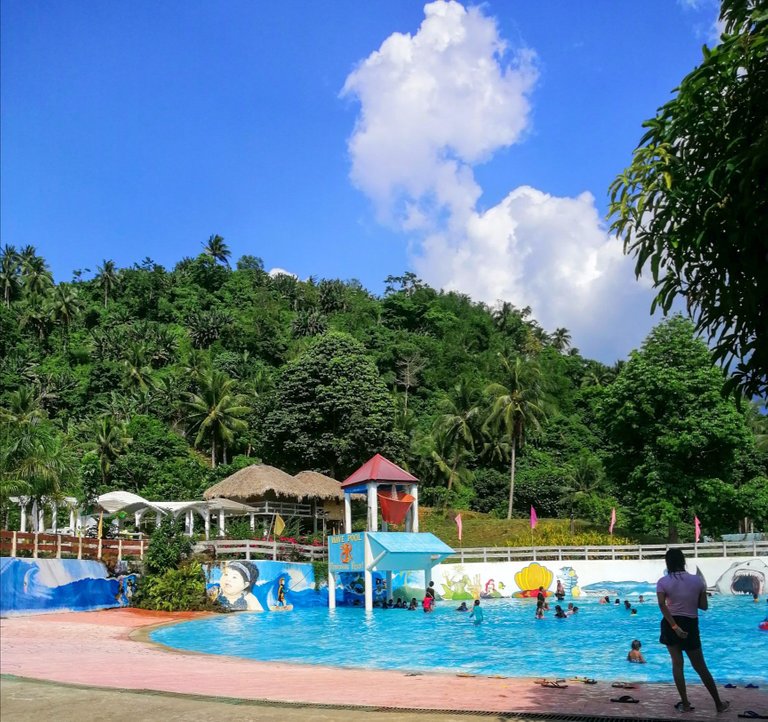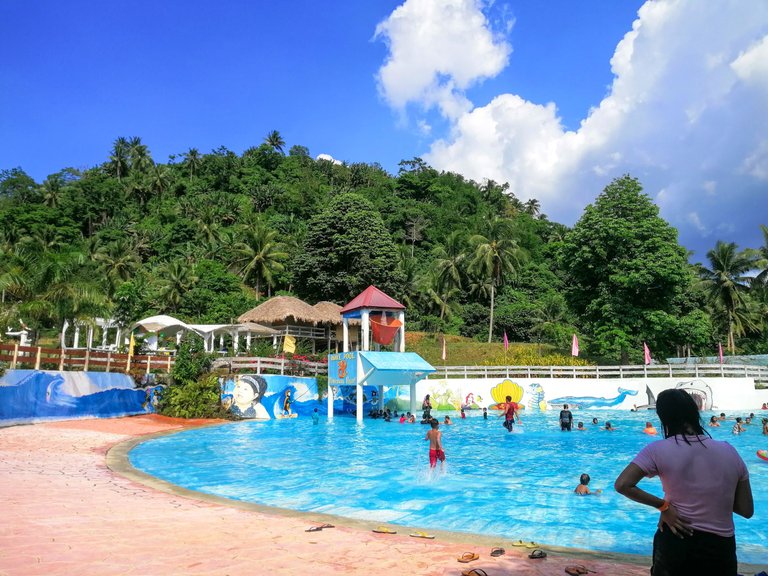 It's been 2:35 pm when we reached this destination. Entirely, we just plan this outing for that exact day at lunchtime. The entrance fee is PHP150 for adults and PHP70 for kids. There's also a discount for drivers. They only need to pay PHP100, less PHP50.
What's special about this resort is the wave pool. You don't need to go to the beach to experience the waves. You can have it here.
And ohh... It's my baby's first ever swimming in his entire life. (Of course, aside from his normal swimming pool on my tummy).
I was just taking a picture of the place when I saw these two already enjoying the water.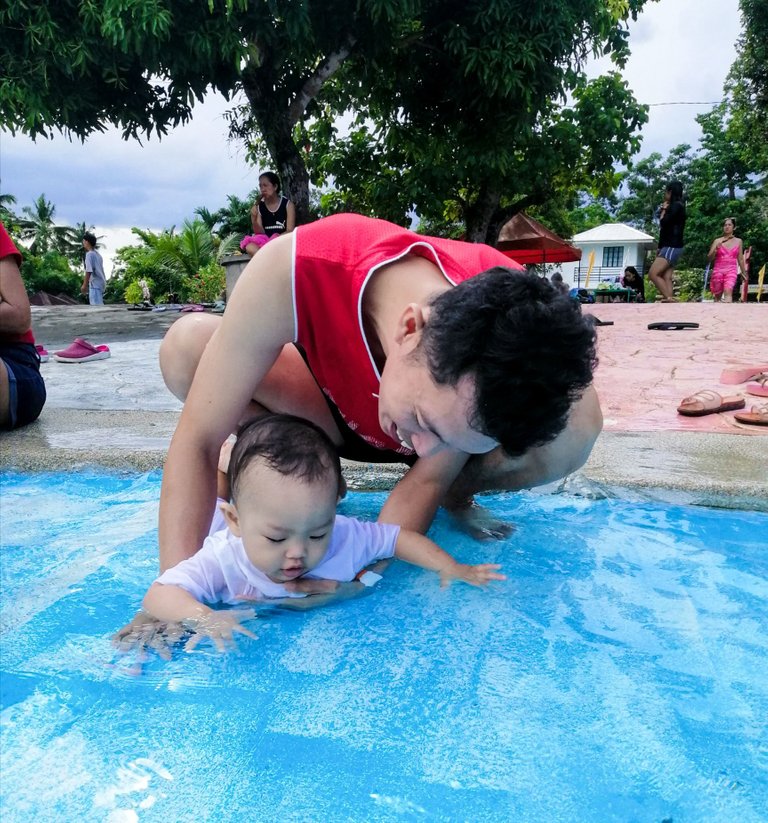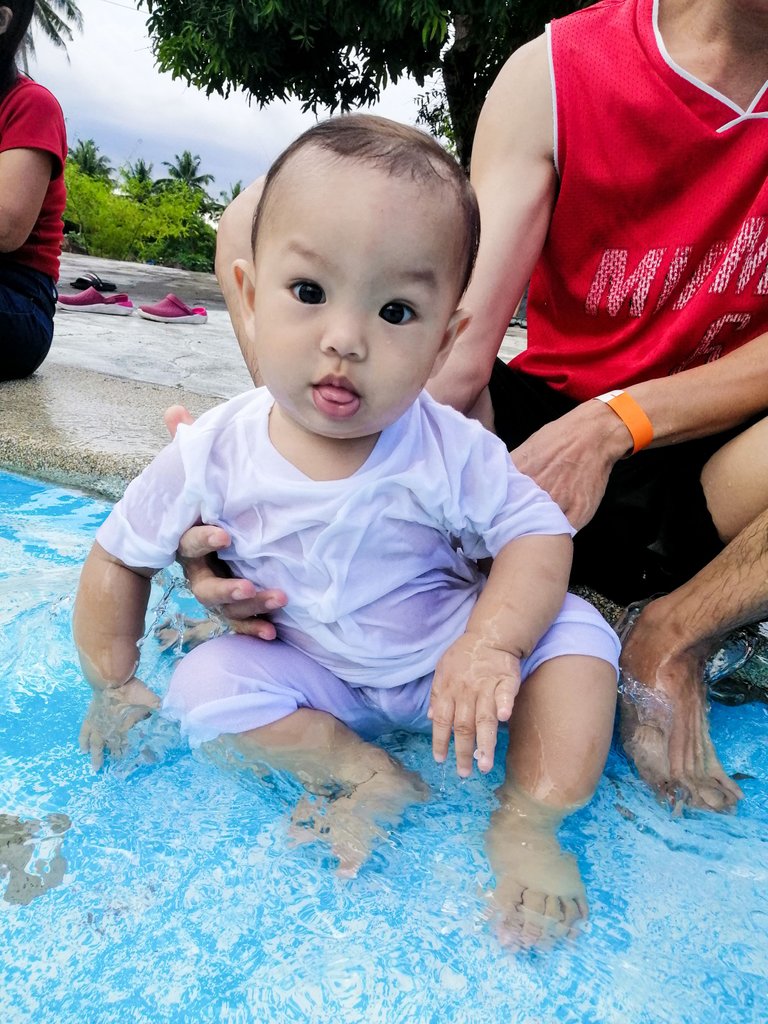 His first dip is so cute. I think he enjoys the water.
The good thing about this pool is the water temperature. It's not that cold. Just right for a baby's body temperature. That's a nice thing for his first-ever swimming pool experience.
Another thing we enjoyed here is the design of a big bucket or pail.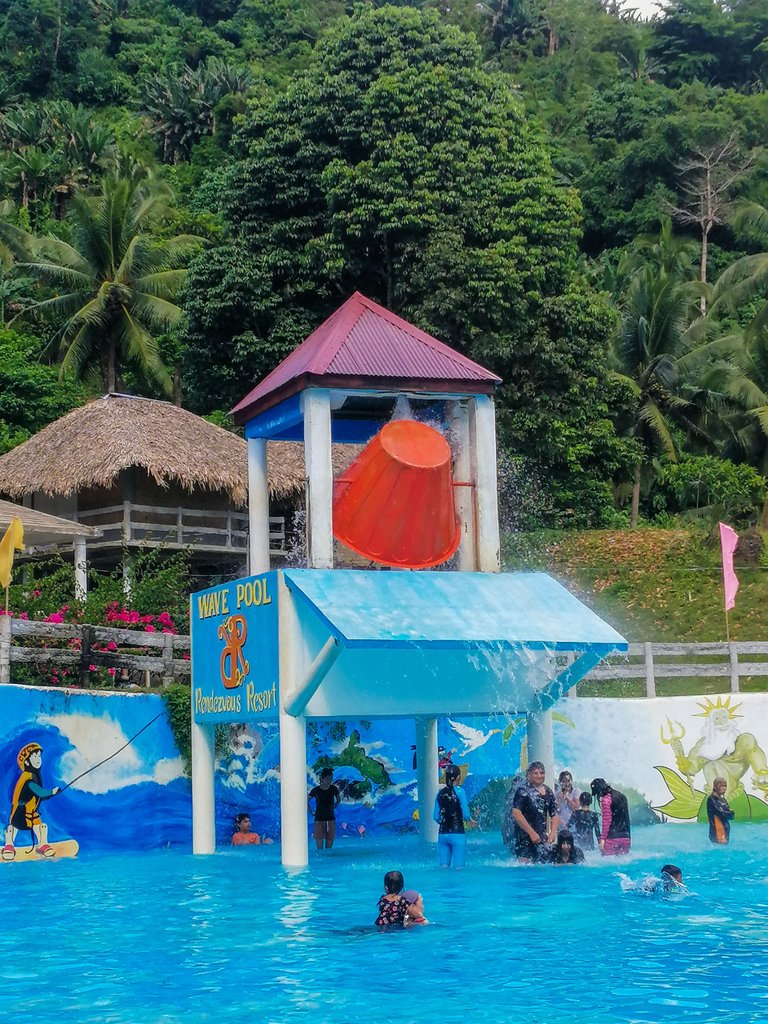 That pail will be filled with water and pour it once at a time.
What's exciting about this thing is you can enjoy it with a group of friends. All you need to do is stand where the water pours and wait for it until it splashes on you.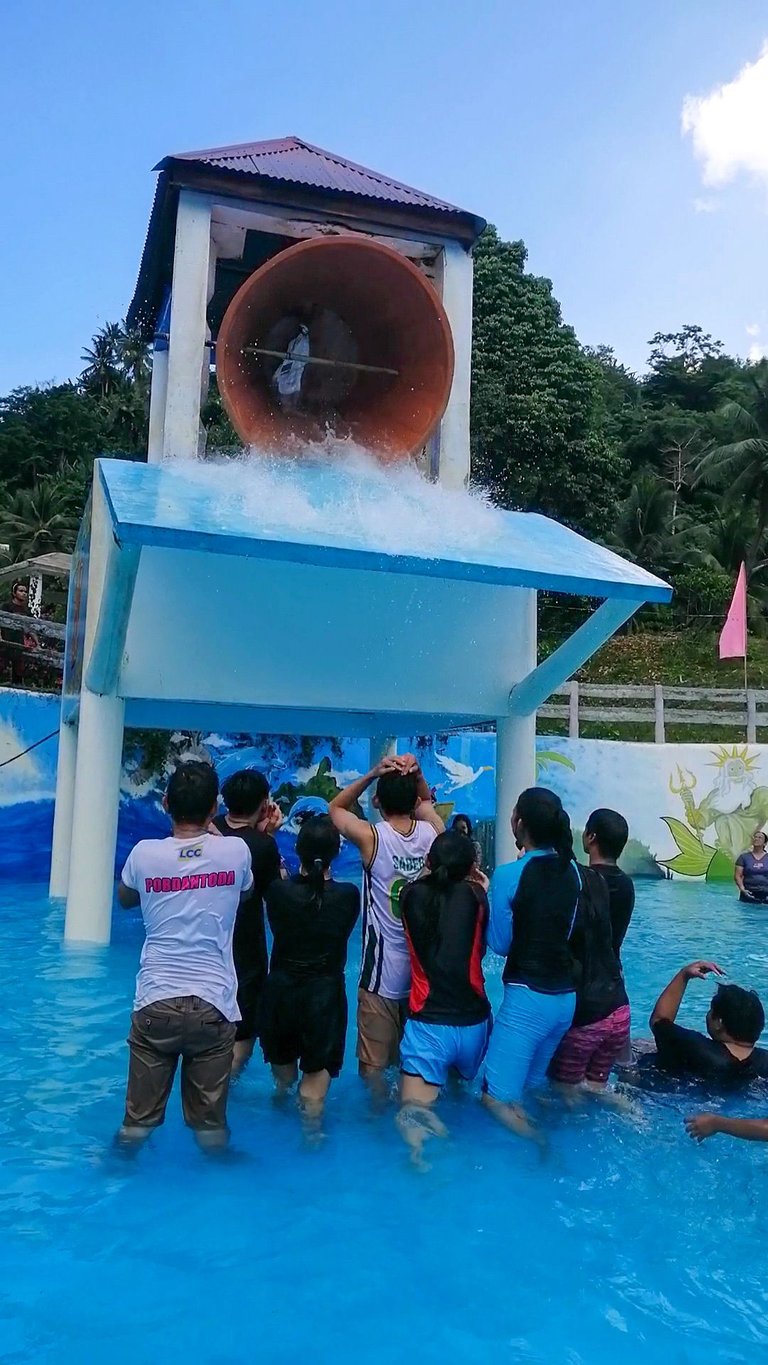 Just like this. That big bucket of water has a massive pressure that can knock you down.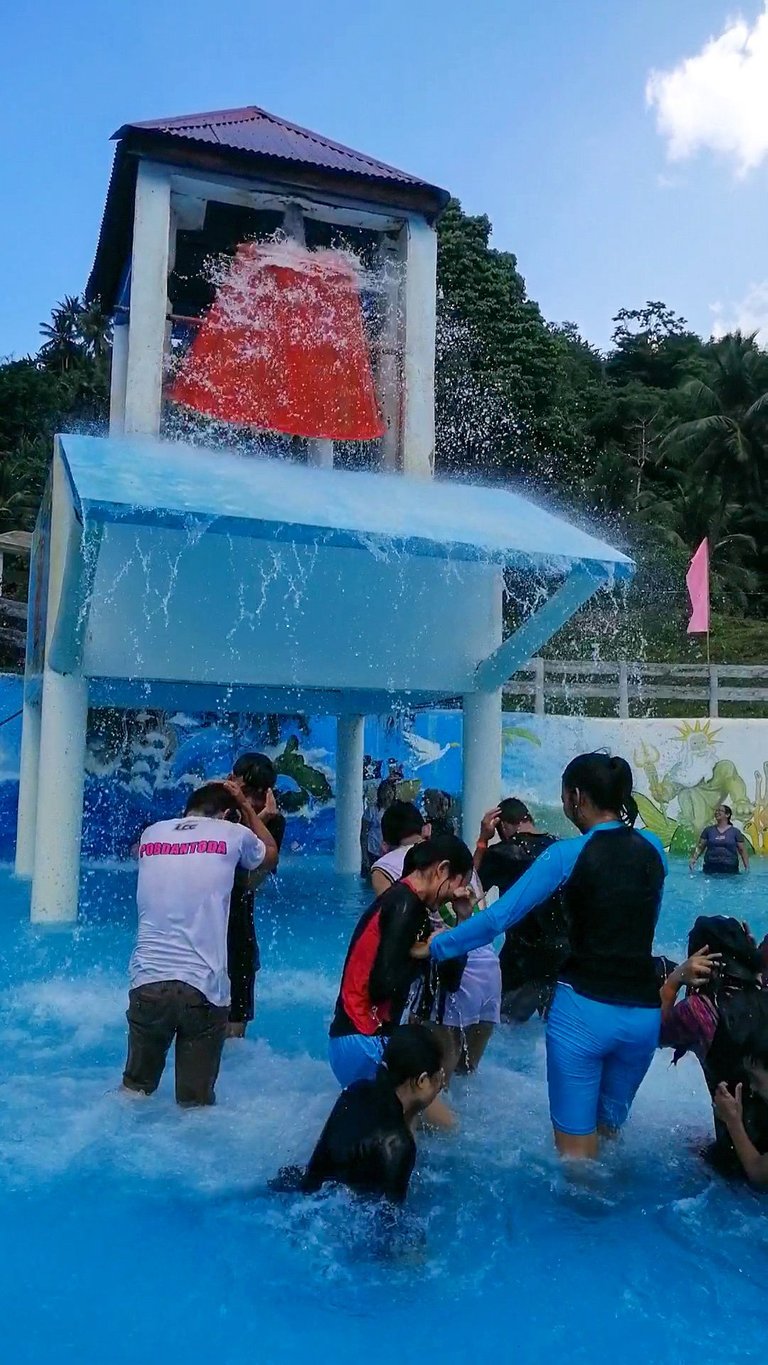 You can't predict whether you'll fall, but it's always based on where you stand or how strong you are. 😅 Maybe that's the thing.
Anyway, after that experience... People started to gather near the edge part of the pool. I always describe them as a zombie who is been called by their masters.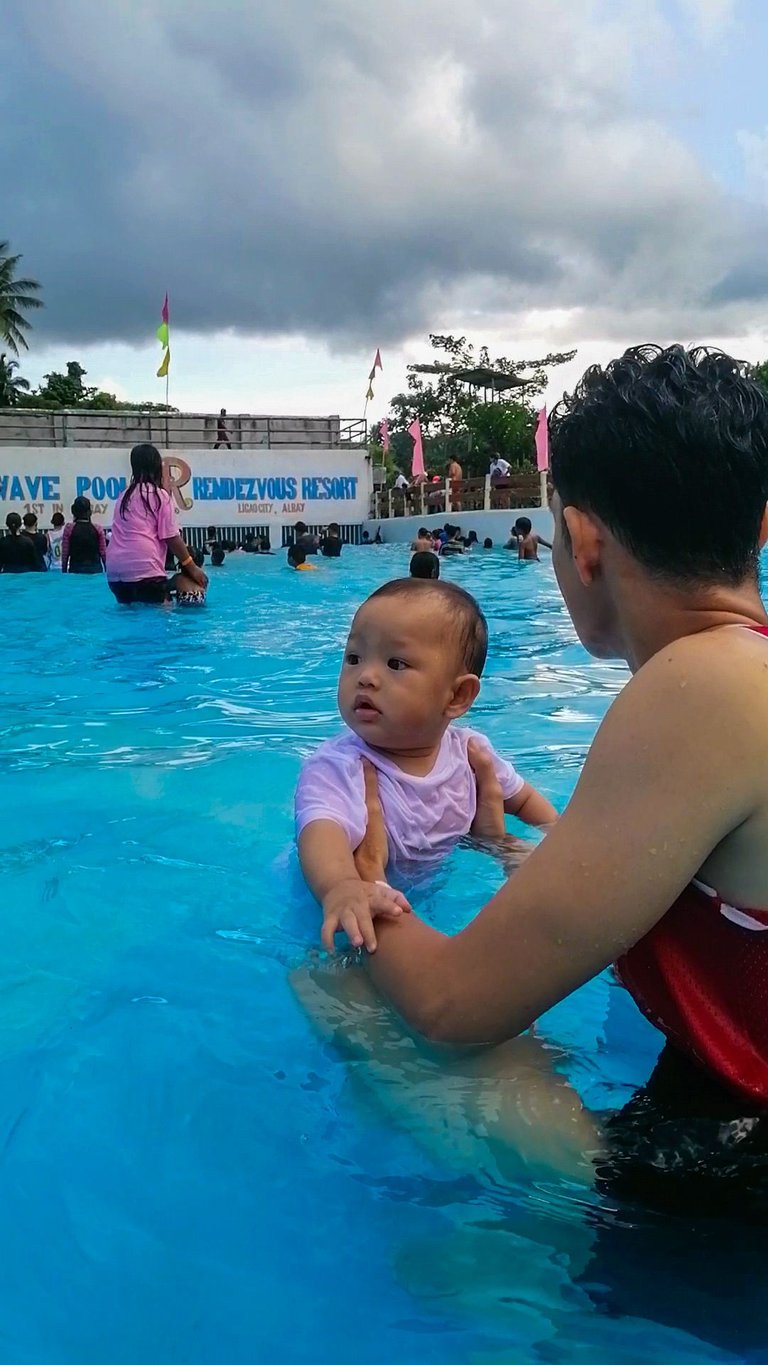 They're walking in harmony. And everyone's direction is on that side. Not knowing, that's the time waves are starting. Little by little, the waves are splashing. It keeps on getting bigger and bigger until it pushes you quite hard. 😅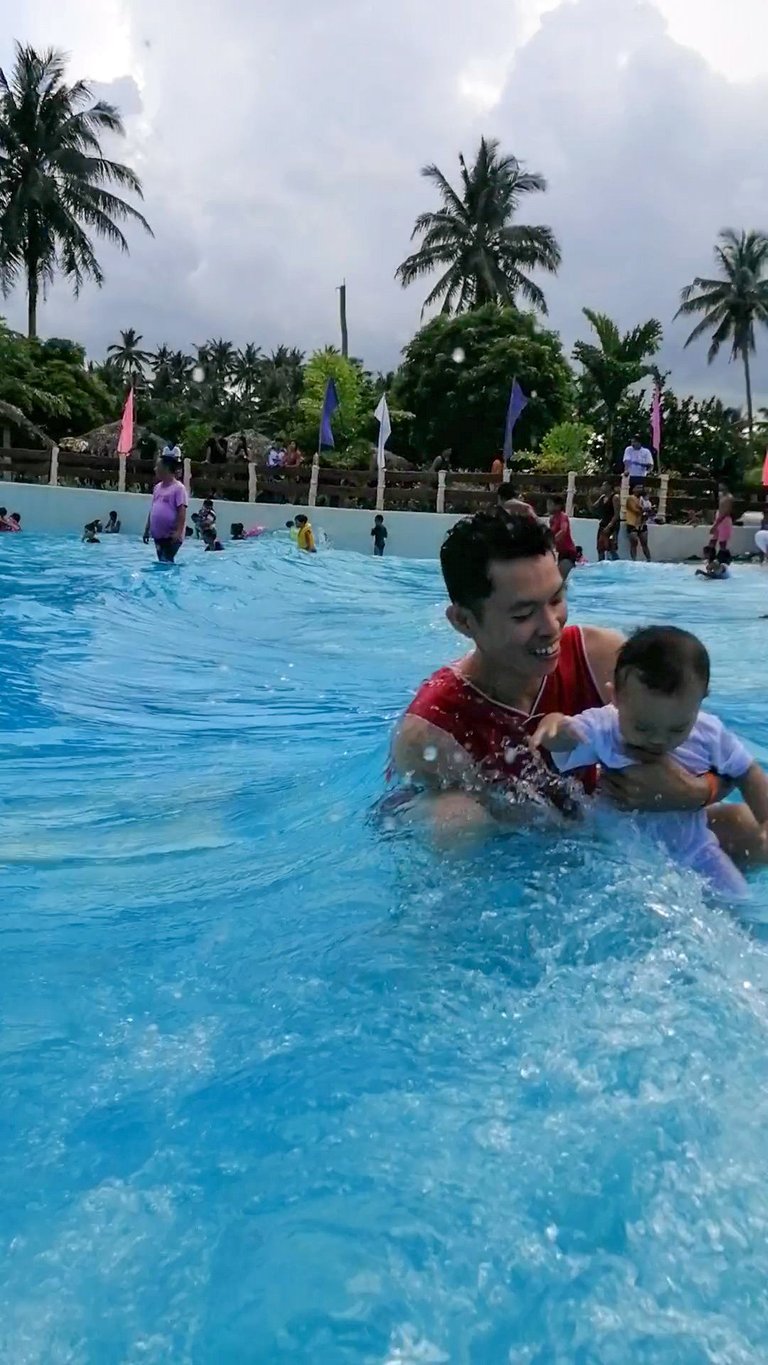 My baby enjoyed it at first.
Until...
He's been pushed by the waves and nearly drink the water. Now, he no longer wants it. The waves are a little tough and babies are not safe on them. It can push them so hard that can lead to drowning or drinking water.
I tried carrying him in this pool with the waves, and it's hard to balance yourself with the baby. So even I can't enjoy the waves. Lol. Maybe without a baby, it can be so much fun.
After some more minutes, he just leans on me and that means he's now sleepy. That instantly implies that we need to change clothes and get off the water.
It's been 30 minutes since he soaks himself, so I think that's just the right time to get off.
After changing his clothes, he gets some breastfeed and sleep. That's a long sleep I can say. He enjoys his first swimming journey, and that makes him tired.
Well, thanks to these friends and family, everything happens and becomes possible because of them.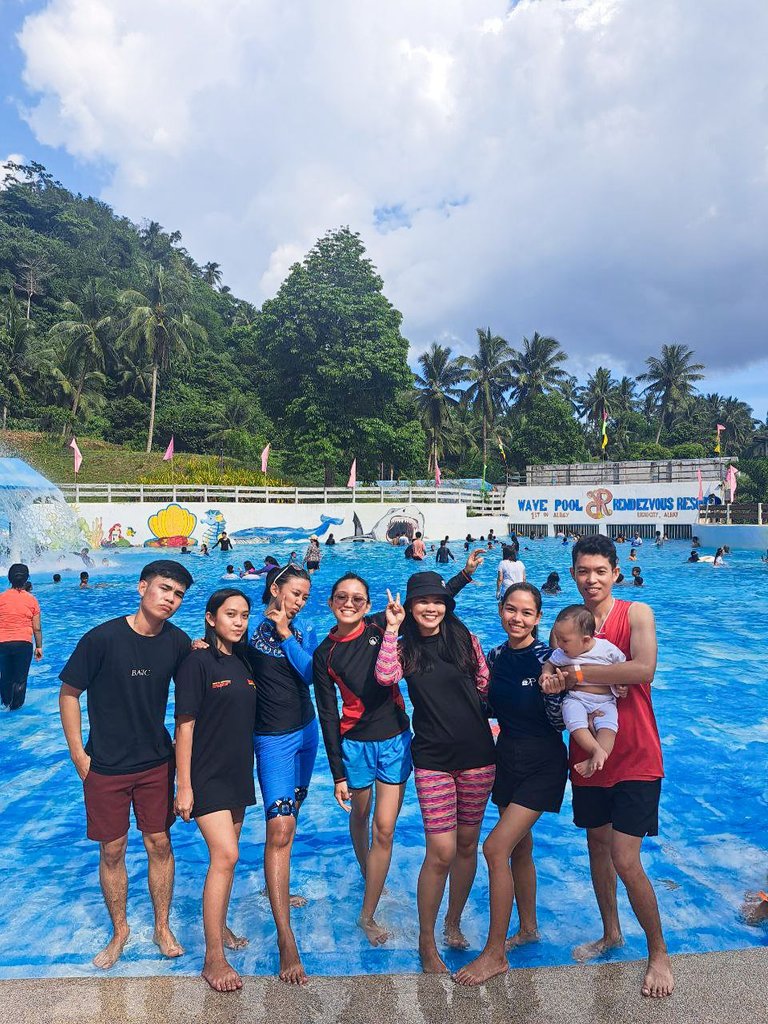 Until our next swimming journey. Buh-bye.
Disclaimer: All photographs by me, unless otherwise stated.
---
---