New Food Spot: Glory's Diner
Life has been hard lately. We've been in debt and have no money. Eating 3x a day is a battle, especially when food is not in sight. No food on your refrigerator, cabinet... Or even in your storage box.
So receiving an invitation to dinner from my brother is an instant YES! That will save our problem of where to get food at night.
Be Fancy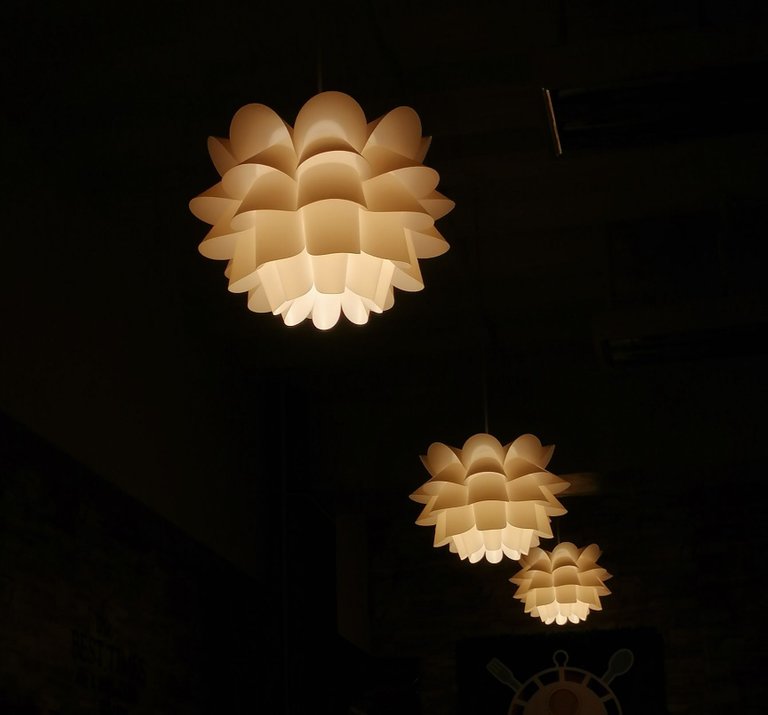 Entering the newfound food spot, this is what catches my attention first. Their ceiling is so fancy that you can't help yourself but capture that corner.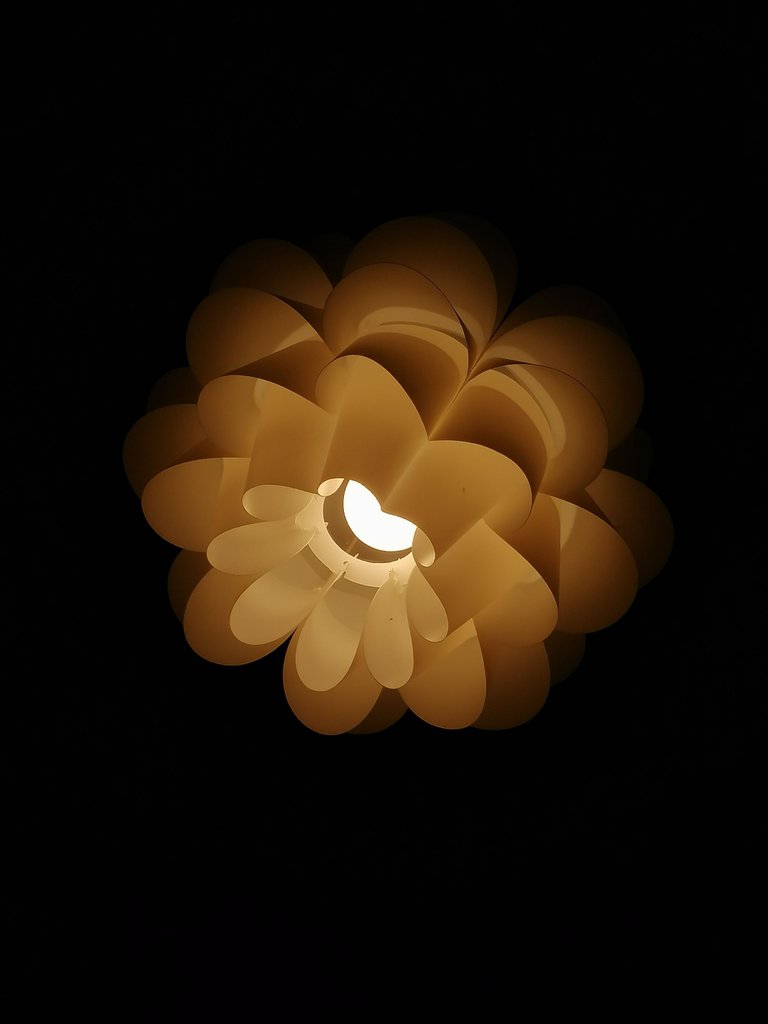 As you can see, it's just a simple plastic ceiling lamp... But it gives the place a modern vibe.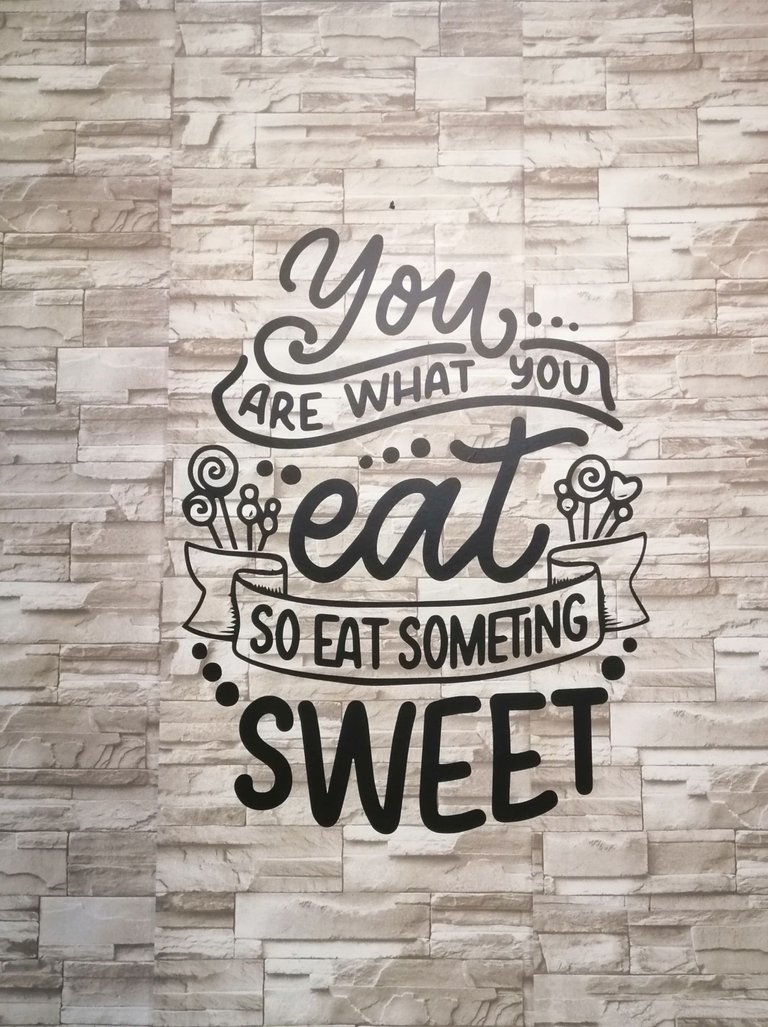 They also had some sticker quotes on every corner, which gives the place more fashionable.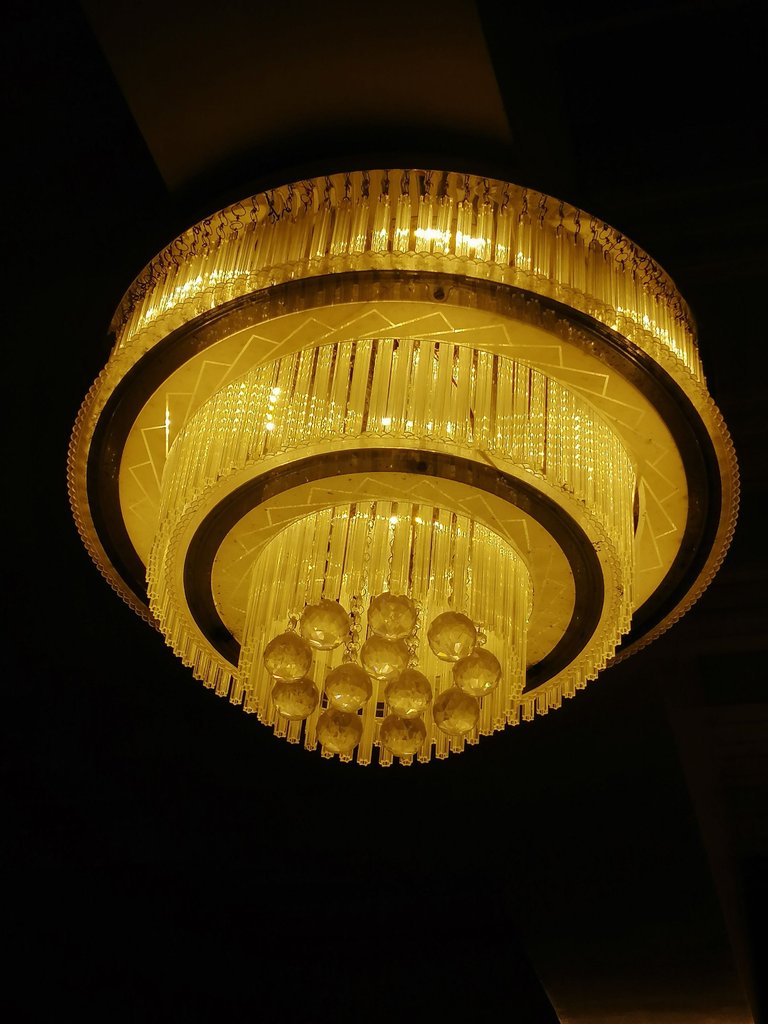 And yes, a chandelier... Looks like I'm all capturing the ceiling. 😂 But why not? It all looks so gorgeous and fancy. Don't you agree? I enjoyed the view here so much that I didn't notice the food is already served.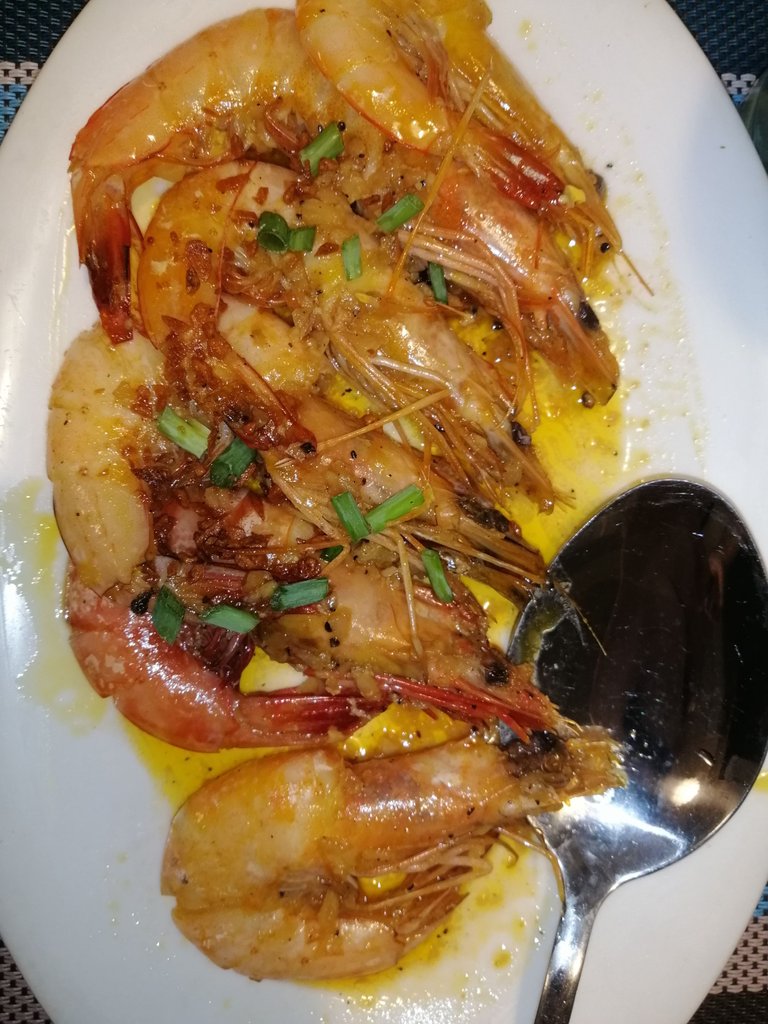 We have here the buttered shrimp,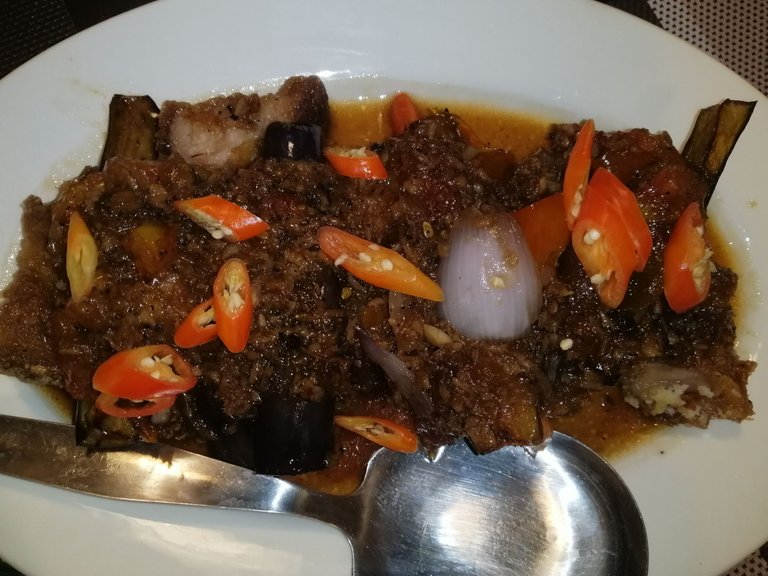 pork binagoongan,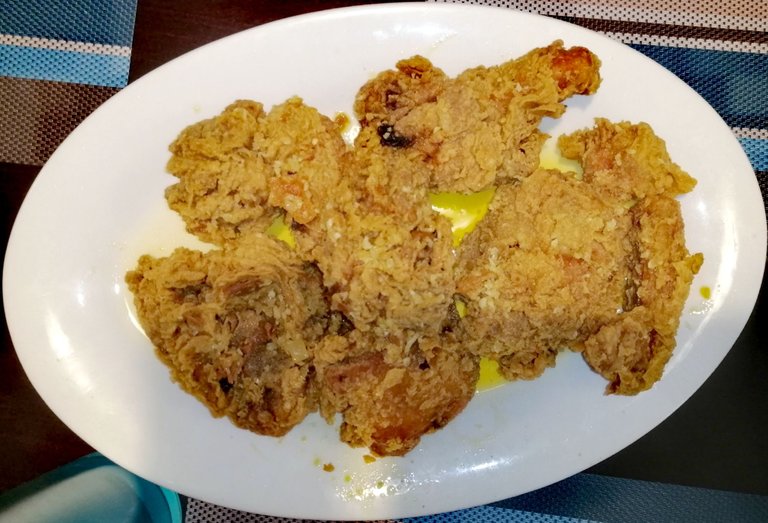 buttered chicken,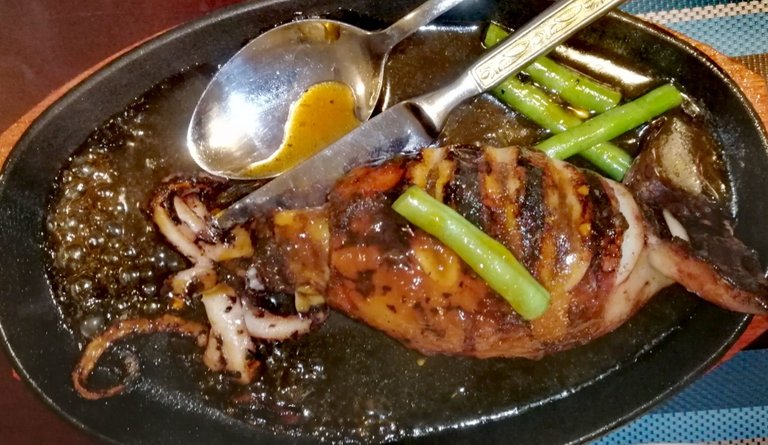 sizzling stuffed squid, etc.
And of course, a blue lemonade that will fill us up.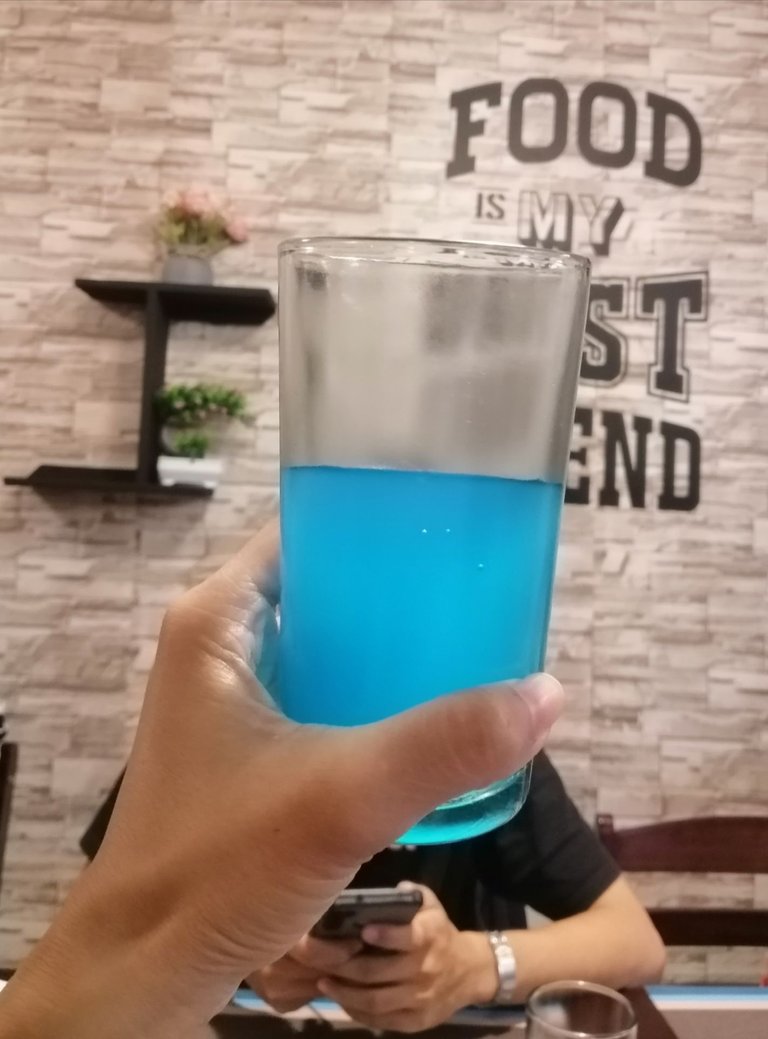 I didn't capture all of the food as I already feeding my little one at that time.
Location and Rides
This newfound food spot is located at the heart of Polangui. It's in Albay, Philippines. This is on the 2nd floor, so you need to climb a few more stairs just to reach this venue.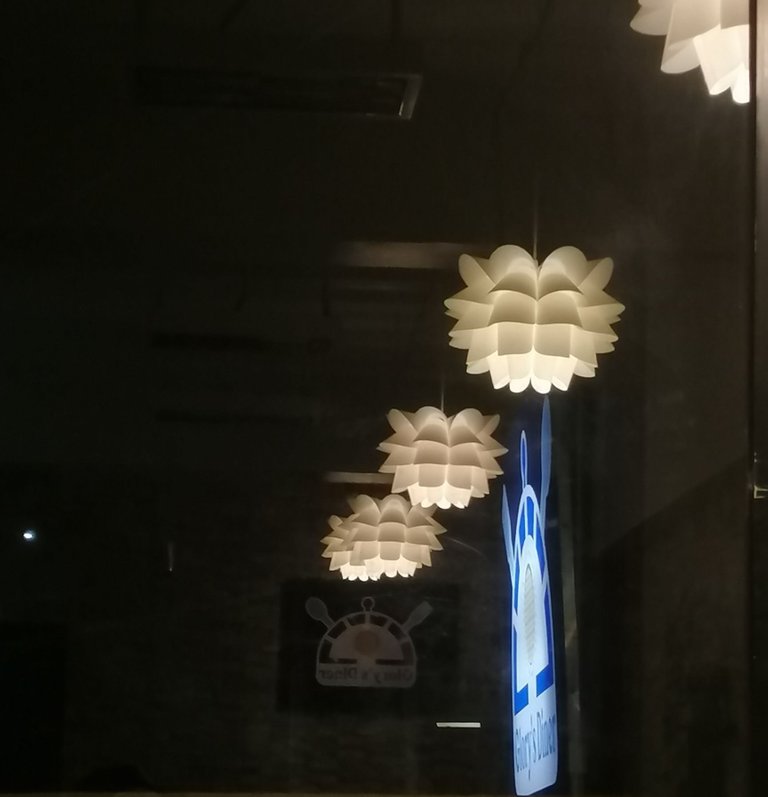 This is just in front of the Police Outpost (Polangui Arcade), so riding a tricycle is recommended when you're eating here.
Simple Snaps
Every corner of this place is Instagramable. You'll enjoy capturing every single spot.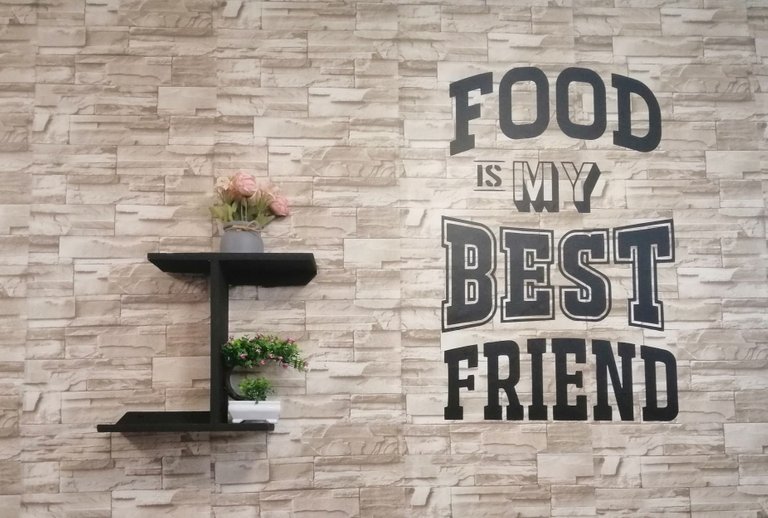 You can also appreciate the wind outside if you're already suffocated by the four corners of this place.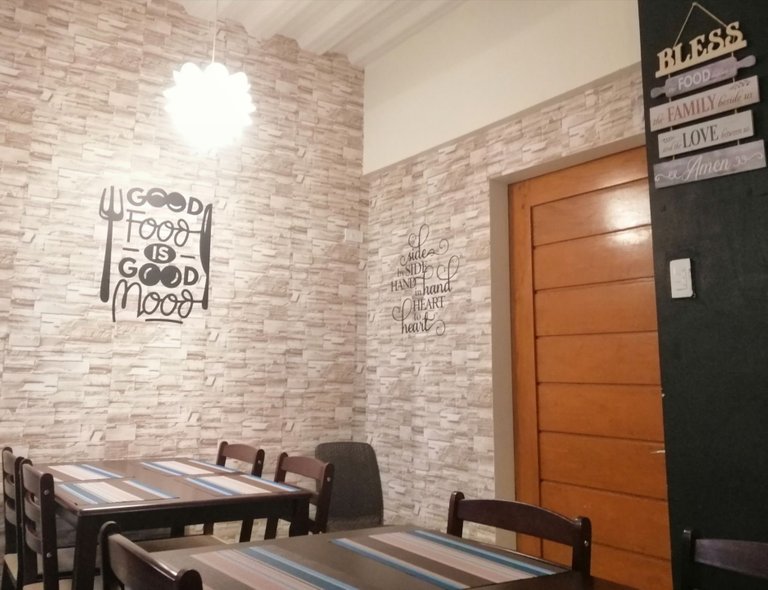 Just open that door and that leads to the outside world. 😅
Good thing I captured this angle before it fill up with new customers.
They also designed some best backgrounds for a group pictures.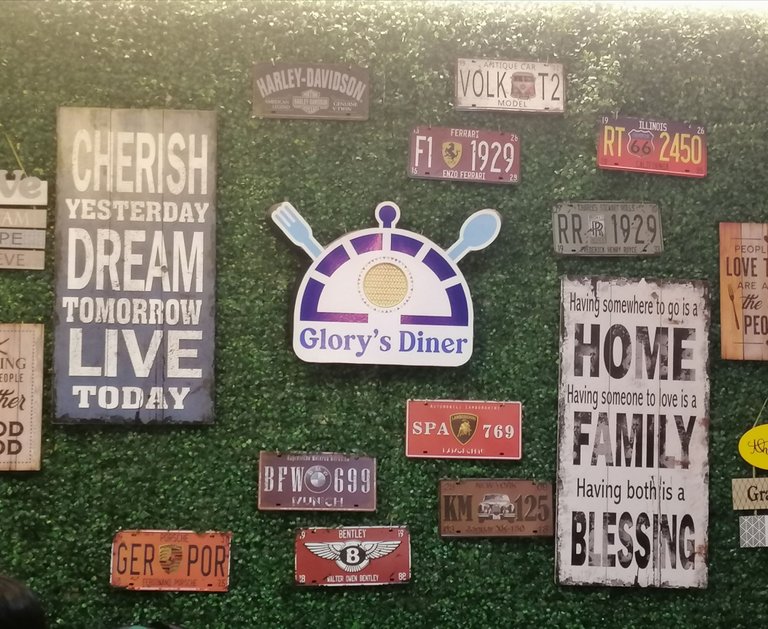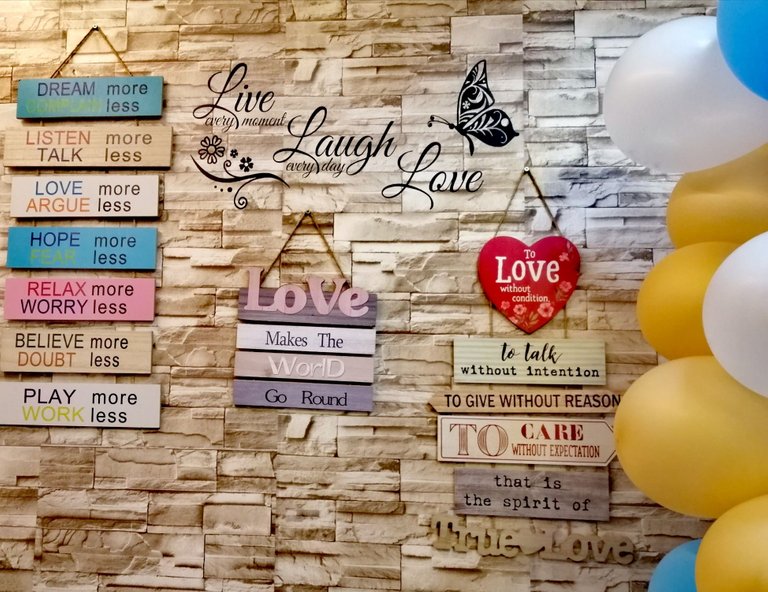 All in all, this place is just a small four corners, but its design is enough to entertain the waiting guests.
It's Their Anniversary
As I stated earlier, my brother invited me for dinner.
That's because they're celebrating their anniversary. They're in their third year now.
They've been together quite a long now and as always... I am celebrating with them.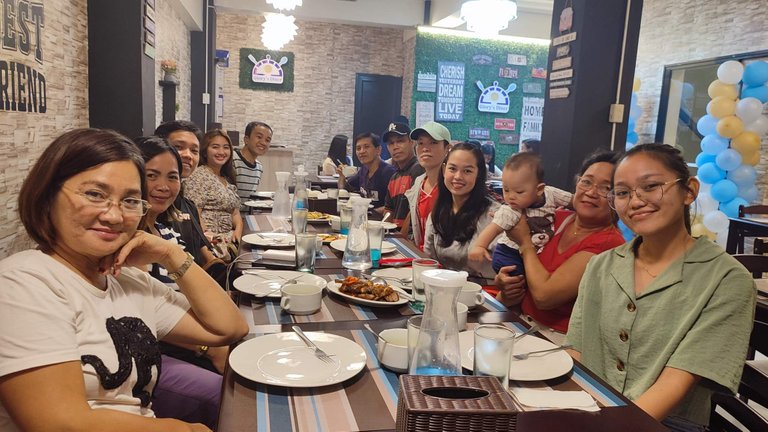 Not just me, but the whole family. My brother loves to invite a group whenever he's planning a celebration.
That's a good bonding indeed. Plus we've been full. Thanks to the love birds.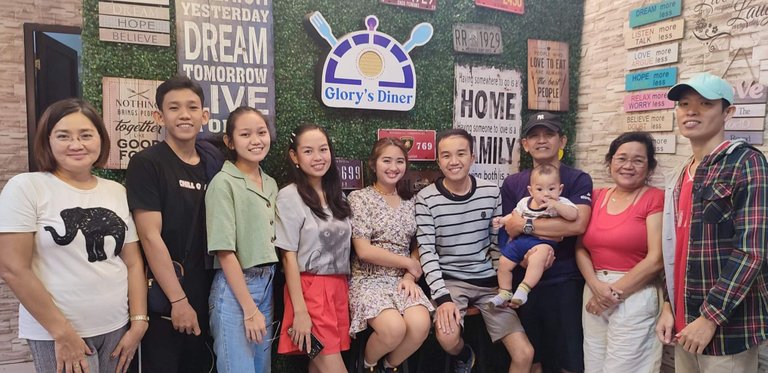 A group picture before leaving is a must. We used their wonderful background. And of course the assistance of the crew for taking our group pictures.
My New Favorite Dish Unlocked
Out of all the menus that's been served:
• Pork Binagoongan
• Sizzling Bagnet Kare Kare
• Buttered Chicken
• Chopsuey
• Buttered Shrimp
• Sizzling Stuffed Squid
• Cream of Mushroom
My favorite one and new to me is the Sizzling stuffed squid.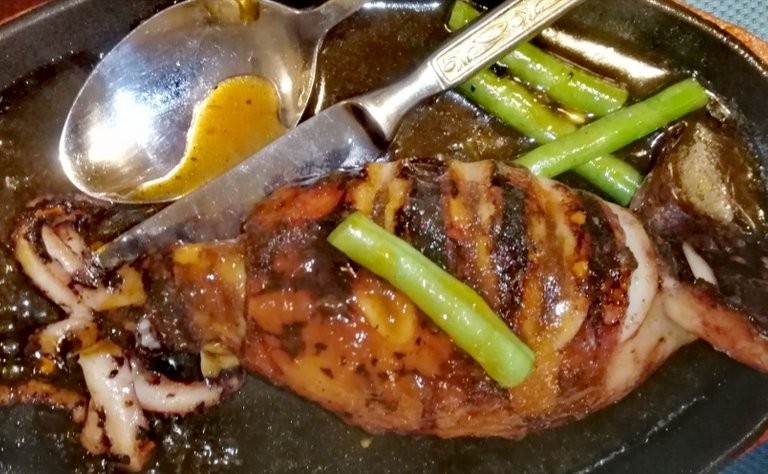 It's so tender and I can certainly taste the butter. Plus the stuffing with meat... That's what makes the dish more appetizing.
No doubt why it became one of the most popular summer dishes in the Philippines.
All in all, this night became a bonding moment with family and friends. A successful anniversary celebration with their loved ones. And of course, a satisfied tummy without them knowing that I don't have any money. 😂
Remember, being fancy just for a night is not only for those who have something to spend but also for those who are close to the rich ones. Lol.
Disclaimer: All photographs by me, unless otherwise stated.
---
---