My Little Grain Of Sand To Support Steem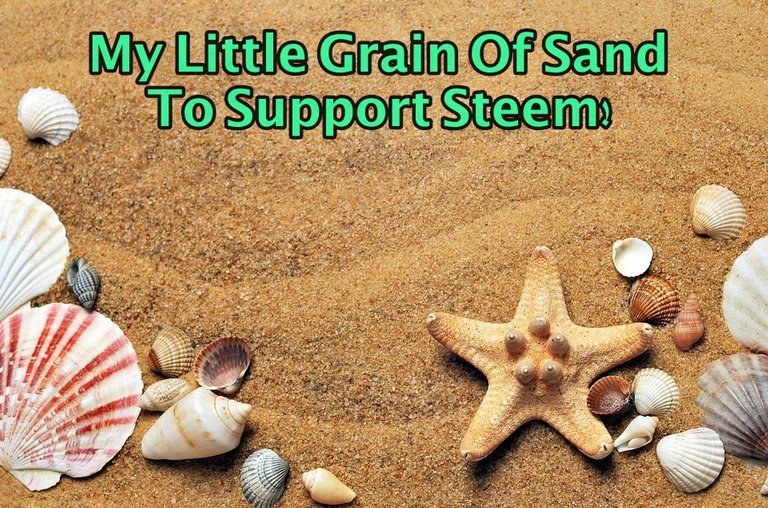 https://pixabay.com
---
Hi Dear Friends and Community Steem.
I checked the witness page today and noticed that we have lost 2 witnesses in the top 20 since I last checked. So I asked myself what else can I do to help keep the witnesses we are supporting in the community in the top 20?
What can I do?
Well, since I don't have a big SP or money to invest in a big amount of SP, and most of the users of this platform are in the same condition as me, then I thought that if a big majority of plankton joined this initiative we could contribute with a grain of sand between all of us and fill a huge bag to increase our SP in order to support the witnesses of the community.
And what is the idea?
I have decided to publish something every day for a week and transfer the profits 100% Steem Power, of course it's been a long time since I've done powerdown and the idea of those who join is that they don't do powerdown either, because then it wouldn't make sense to do this.
Why for a week? The idea is to test how much I can grow with the support of those who like this initiative and if it's worth continuing, if it works and if more people join the mission, then I would do it for longer and longer.
I know it sounds like a utopia, and that many people live from the rewards they get here, so I can't ask much of you but if you can do it I invite you to join this adventure and maybe something good will come out of it.
---
I don't have as many followers as I would like, but I ask the one who reads this post and if you like the idea to share it so that it reaches more people who can join, and we achieve to fill a big ocean with sand.
---
So officially I start with this post this little challenge that may become big, I don't know if I'm very dreamy but someone once told me, "you have to dream big to achieve great things" or I read it somewhere Hahaha! anyway it's a great phrase!

---

"I do what you can't, and you do what I can't.
Together we can do great things."

Mother Teresa of Calcutta

JOIN OUR DISCORD COMMUNITY
SUBSCRIBE TO OUR COMMUNITY FEED

LIKE OUR FB PAGE
FOLLOW US ON TWITTER

---
---