End Of An Era?
Belgium is not a country with many footballers out there; however, the few ones they do have are ridiculously talented. For a long while, the Belgians were the also-runs of European football. With a few talented footballers scattered across Europe, they just couldn't string consistent results together to stick with the big boys. Everything changed when some seriously talented footballers suddenly sprung up. Eden Hazard was playing ridiculously well at Lille and then Chelsea, Marouane Fellaini dominated the midfield at Everton, Kompany was gradually becoming one of the best defenders in the world at Man City, Courtois became a world class goalkeeper at Atletico, Lukaku bullied defenders at Everton. The likes of Dembele, Witsel, Mertens, Chadli, Mirallas became household names across Europe. De Bruyne moved to Wolfsburg and took German football by storm. While the likes of Spain, Germany, Italy and France were dominating proceedings in Europe, Belgium was slowly building a fearsome team.
The maturation of a couple Belgium players to world class status got this current squad the tag 'golden generation'. The country has never had supremely gifted footballers mature together at the same time as this current crop, so it's natural for big things to be expected of them. Their run to the third place of the 2018 World Cup in Russia where they eliminated tournament favourites Brazil and defeated perennial noisemakers England on two separate occasions further confirmed the specialty of this group. Instantly, the narrative changed. Pressure was heaped on them. Everyone says they have to win a trophy to confirm their place in the hall of legends. What we all forget is that football doesn't owe anyone victory, no matter how talented you may be.
After missing Euro 2012, Belgium have qualified for every available tournament. Nine of the players in the failed 2022 World Cup were in the 23 man contingent that represented Belgium in the 2014 World Cup hosted by Brazil. Out of the nine, at least six of them can lay claim to being world class at one point in their careers. The worry now is if the new crop of talented players can attain that world class status and continue the upward trend Belgium football has witnessed in the last eight years. Another major tournament will be played in two years' time. Will Tielemans and Onana have done enough to start ahead of the ageing Witsel? Will Jeremy Doku deliver on his massive potential and take Hazard's place once and for all? Will the likes of Wout Faes and Timothy Castagne finally become defensive commanders when 35 year-old Vertoghen hangs his boot for good?
Top European teams like Spain, Germany, Italy and France have strong football leagues which aid player development. The Belgian Pro League is not in any way close to these top European leagues. Where are the next world class players coming from? Can Belgium still maintain their status as a strong force in European and World football?
Finally, it's not over for this 'golden generation.' Even though Roberto Martinez already resigned from his role as manager, Euro 2024 will be the last chance for them. Kevin de Bruyne relies more on his brain than physical strength so he should still be an astute performer in two years time barring injury. Lukaku will be 33 by then, he will lose some yard of pace but will still play as long as he's fit. Whichever manager that comes in has a lot of work to do. News about infighting is widespread. Courtois and De Bruyne don't speak (allegedly because Courtois is married to De Bruyne's ex), Hazard and Trossard are at each other's throats, and a couple more murmurs abound in the Belgian camp. If the new manager can sort these group out, the golden generation's swansong tournament may just deliver the success that has so far eluded them. Germany 2024 is not that far anymore; it's too early to give up on them!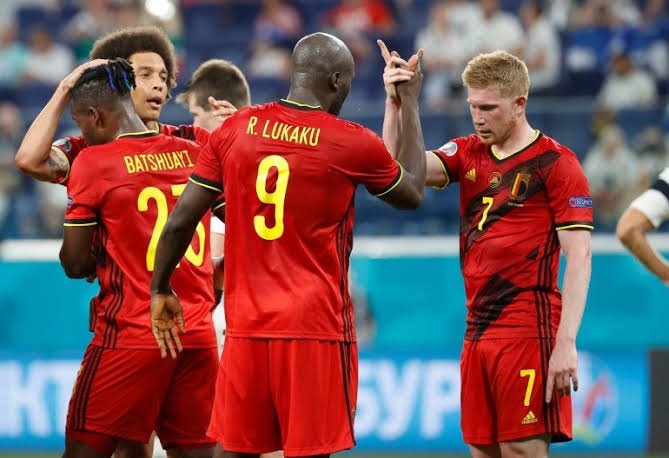 Image Source: https://images.app.goo.gl/t7RsnJE3jEZ5PW41A
---
---