A little joy and fun... Trochu radosti a zábavy...
For a very long time, I was only in the work process, stressed about the future of almost everything, and everything was simply wrong. Sure, good advice is...don't watch TV. Yes, I try to follow that quite successfully. But that information and all that negativity is attacking me from all sides. It seems to me that someone or something is testing me to see if I can stand it...
However, I have now relaxed a little and indulged in something that I like and enjoy from the bottom of my heart...
It wasn't completely TOP and it wasn't even very long, but it fulfilled its purpose and I convinced myself that not everything is bad.
I started in Brno and went to see a friend in Rosička u Deštná. We drove around there. The next day we set off in the direction of Cvikov and there in the woods Pekelné Doly, sought after by bikers. I've been there several times, but once a year you can't get tired of it. I can warmly recommend it to other non-motorcyclists for a nice family trip. A fairy tale was also filmed there, and you will surely figure out which one.
From there, it's a bit of a ride and then head towards Doksy for a beer and a night's sleep. In the morning we set off in the direction of Jinřichův Hradec and along the way we each split up on our way home. I also stopped for a detour for venison sausages in Markvartice (can also be recommended by someone who drives by) and headed home. I was a little sad that it was so early, but satisfied and grateful for the 960 km in the saddle of the motorcycle.
So hopefully there will be more events this year. A trip to Romania is in the works and a trip to Albania next year is being worked on.😃🏍
Už moc dlouho jsem byl jen v pracovním procesu , ve stresu o budoucnost snad úplně všeho a prostě bylo všechno špatně. Jasně , dobrá rada je ...nedívej se na TV. Ano , to se snažím docela úspěšně dodržovat. Jenže ty informace a všechna ta negativa na mě útočí ze všech stran. Přijde mě , že mě někdo nebo něco zkouší co vydržím...
Nicméně jsem si teď trochu ulevil a dopřál si něčeho co mám rád a co mě ze srdce baví...
Nebylo to úplné TOP a nebylo to ani moc dlouhý , ale splnilo to svůj účel a já jsem se přesvědčil , že ne všechno je špatné.
Začal jsem v Brně a jel za kamošem do Rosičky u Deštné. Tam jsme pojezdili okolo . Další den jsme vyrazili směr Cvikov a tam v lesích motorkářama vyhledávané Pekelné Doly.Byl jsem tam už několikrát , ale jedenkrát do roka to nemůže omrzet. Můžu to vřele doporučit i ostatním nemotorkářům na pěkný rodinný výlet. Natáčela se tam i pohádka a určitě přijdete na to , která .
Odtud ještě nějaký to poježděníčko a šup směr Doksy na pivo a přespat . Ráno jsme vyrazili směr Jinřichův Hradec a po cestě se rozdělili každý svoji cestou domů.Já si ještě odskočil na obídek na zvěřinové klobásy v Markvarticích ( taky může doporučit kdo pojede okolo ) a šup domů. Byl jsem trochu smutnej , že tak brzy , ale spokojenej a vděčnej za těch 960 km v sedle motorky.
Tak snad vyjdou letos ještě další akce . Je rozpracovaný trip do Rumunska a pracuje se na cestě do Albánie příští rok .😃🏍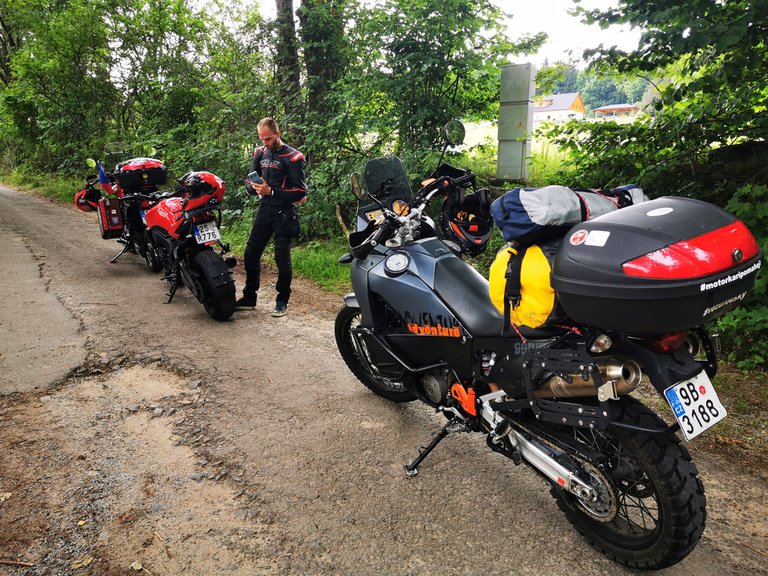 even broken paths... cestou necestou...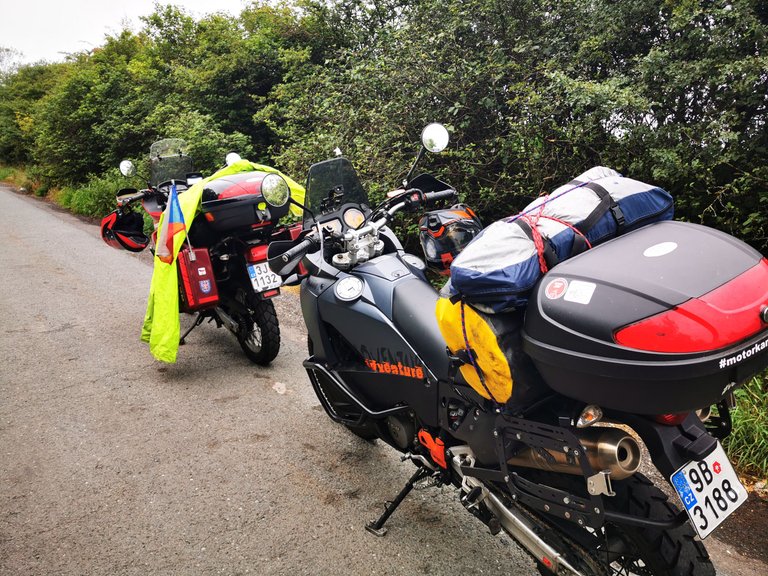 the weather also got us into raincoats... počasí nás dostalo i do nepromoků...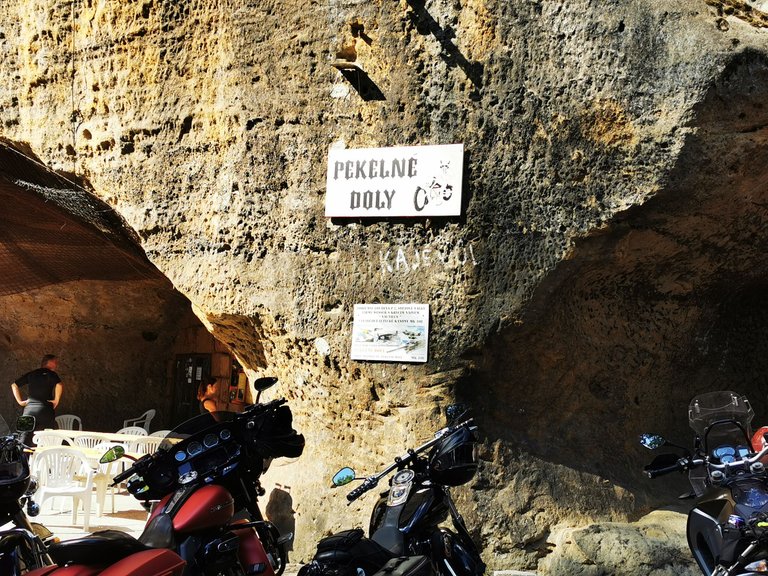 and we are there... a jsme tam...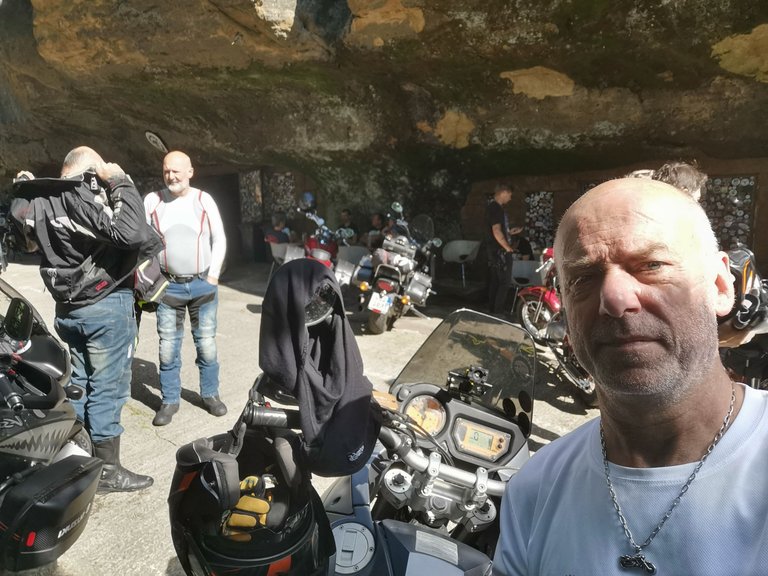 motorbikes wherever you look... motorky kam se podíváš...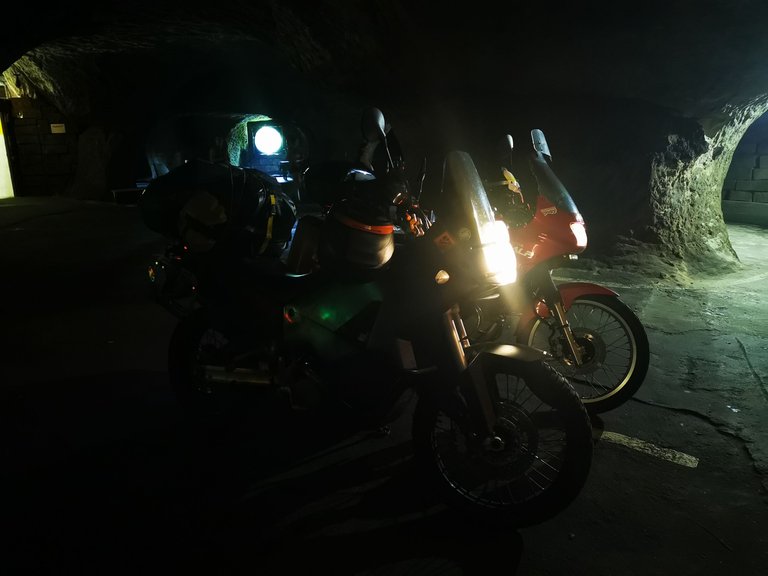 in hell on a field trip... v pekle na exkurzi...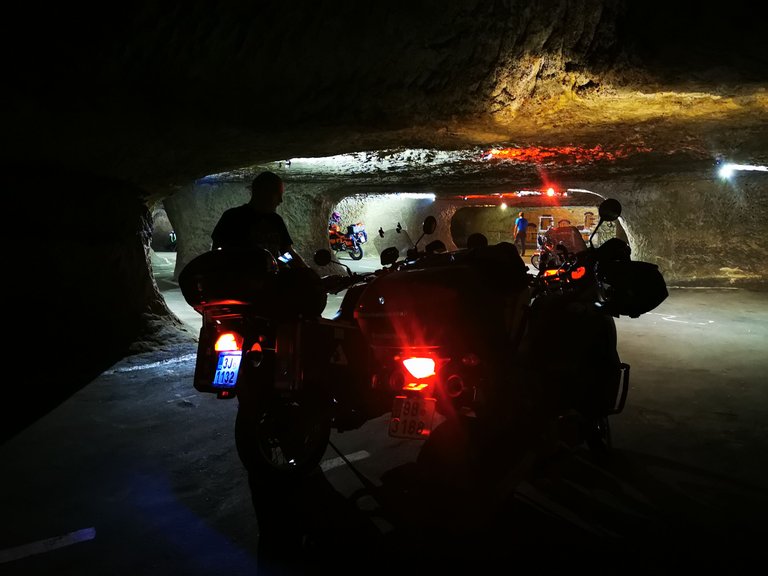 so find a way out so I don't have to cook here... tak najít východ ať tady nemusím vařit...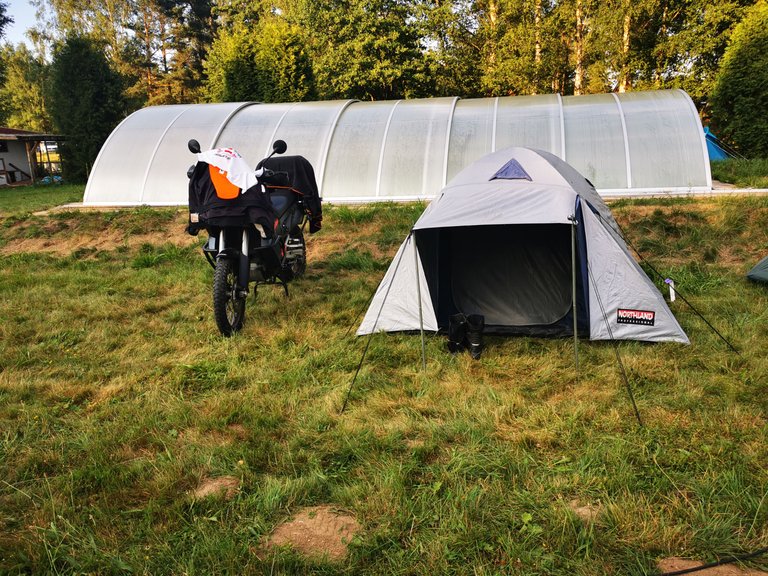 Tonight's sleep will be here... Dnešní spaní bude tady...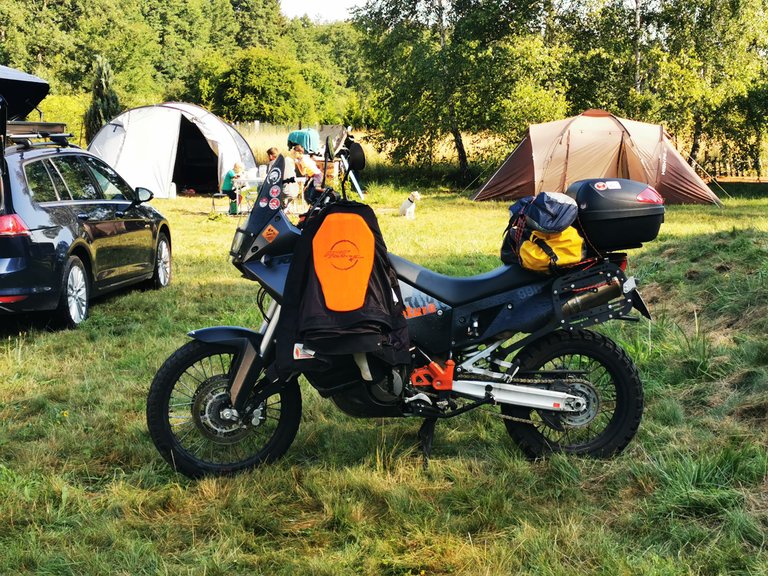 And we continue... A jede se dál...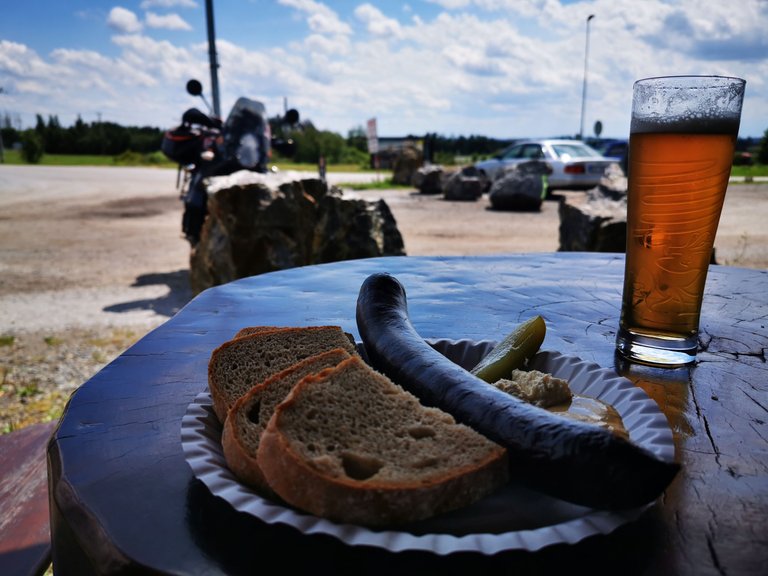 Lunch, yum... Obídek , mňam...
---
---