motorbikes, exhaustion and great show...motorky , vyčerpání a velká paráda...
So it seemed that this year I would only ride "around the chimney" and the truth is that I didn't even ride around the chimney very much. .Also, I don't have to stand in lines around the city to go to the store, but otherwise he wasn't in the mood to ride. And of course, I'm not talking about the workload.
However, I already had a long-term planned and paid for event that I was looking forward to, so I simply took my time and set out for the motor adrenaline. Classically, a few days before the event, I had health problems that canceled the event once before, but this time everything turned out well.
The enduro camp with Mír Lisý promised great experiences and, above all, that it would move me a little further in controlling the motorcycle in the field.
THEY DIDN'T CHAT...
After initial navigational problems, I arrived in the picturesque surroundings of the Koněpruské caves at the former railway station, where Míra and Mirka warmly welcomed me and the adjacent parking lot with motorbikes.
The atmosphere was excellent and informal throughout the camp, and when the great instructors arrived, all that was left to look forward to was the motorbikes.
The riding itself accurately describes the title: MOTORCYCLES, EXHAUSTION AND A BIG SHOW...
To put it simply...I went where I wouldn't fall asleep on foot..., I ate things I didn't even think about and ventured into things that I somehow didn't think much about.That's right, there were some falls, but almost everything lasted 😃
Well, in the evening I had to hold the beer with two hands to keep it 😂
It's just great for me and I'd love to try it again sometime.
Tak to vypadalo , že letos budu jezdit jen " kolem komína" a pravda je , že jsem se "kolem komína vlastně ani moc nesvezl. Nějak to prostě nevychází. Lidi (kamarádi ) s motorkama se nějak vytrácejí a jezdit sám mě až tak moc nebaví.Jěště tak do obchodu ať si nemusím vystát kolony po městě , ale jinak nebyl moc elán na ježdění. No a to samozřejmě nemluvím o pracovním vytížení.
Nicméně jsem měl už dlouhodobě naplánovanou a zaplacenou akci na kterou jsem se těšil , a tak jsem si prostě udělal čas a vyrazil za motorovým adrenalinem . Klasicky se mě pár dní před akcí přihlásili zdravotní problémy , které mě už jednou tuto akci zrušili , ale tentokrát vše dobře dopadlo.
Enduro kemp s Mírem Lisým sliboval pěkný zážitky a hlavně že mě to posune trochu dál v ovládání motorky v terénu.
NEKECALI...
Po počátečních navigačních problémech jsem dorazil do malebného prostředí Koněpruských jeskyň k bývalé železniční stanici , kde mě srdečně vítali Míra a Mirka a přilehlé parkoviště s motorkama.
Atmosféra byla po celou dobu kempu výborná a neformální a když ještě přijeli skvělí instruktoři , tak už zbylo se jen těšit na motorky.
Samotné ježdění přesně vystihuje nadpis : MOTORKY , VYČERPÁNÍ A VELKÁ PARÁDA...
Zjednodušeně...vyjel jsem to , kam bych se pěšky necpal... , sjel jsem to , co o čem se mě ani nezdálo a toufl si na věci , o kterých sem nějak moc nepřemýšlel. Tak samo , byli i nějaký pády ,ale skoro všechno vydrželo 😃
No a večer jsem musel držet pivo dvěma rukama , abych ho udržel 😂
Za mě prostě paráda a rád si to zase někdy zkusím.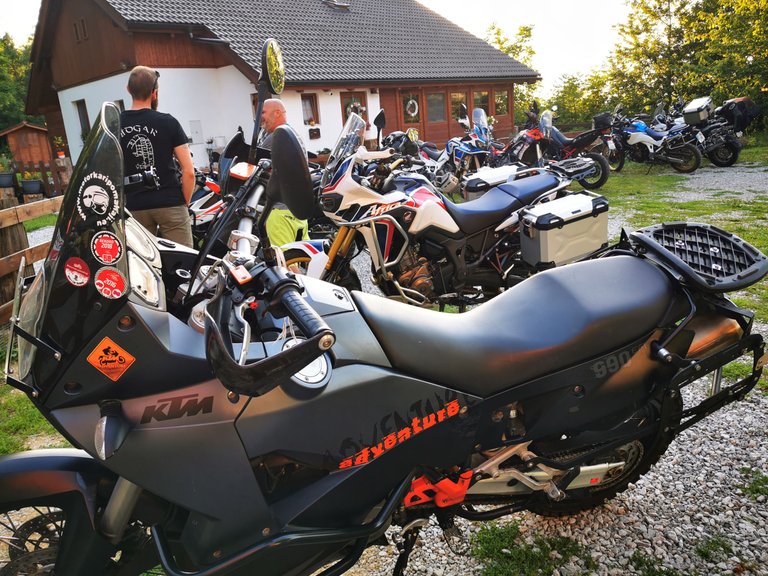 tak jsem na místě...so I'm on the spot...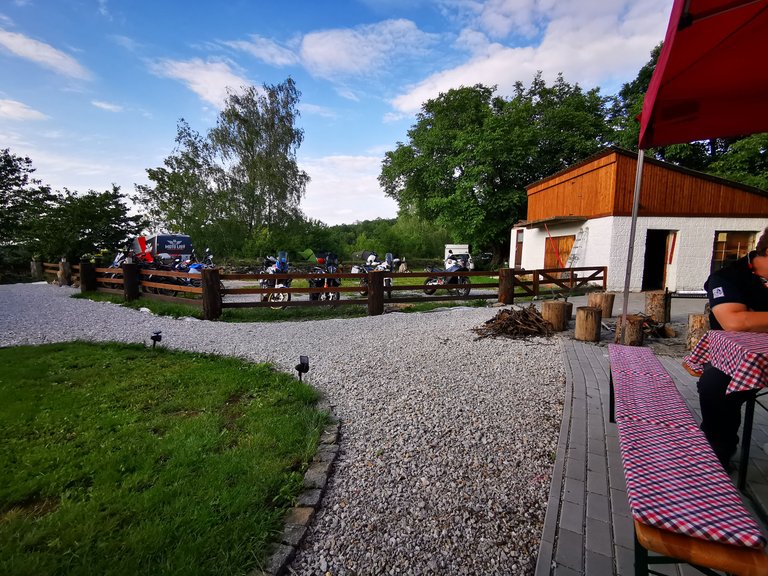 krásný prostředí...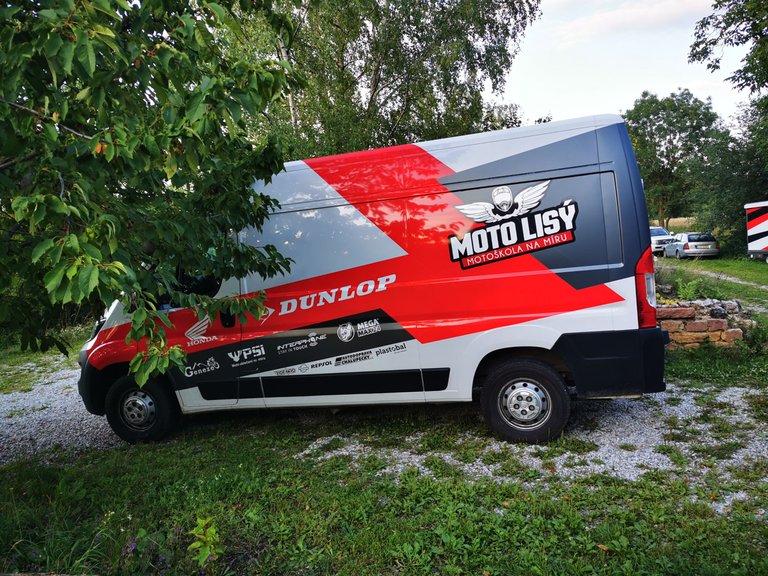 Boss...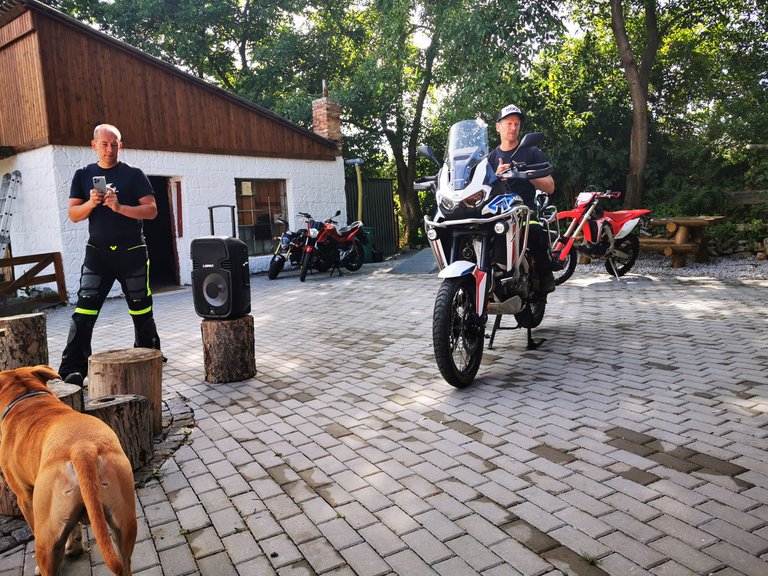 instruktáž před kempem...pre-camp briefing...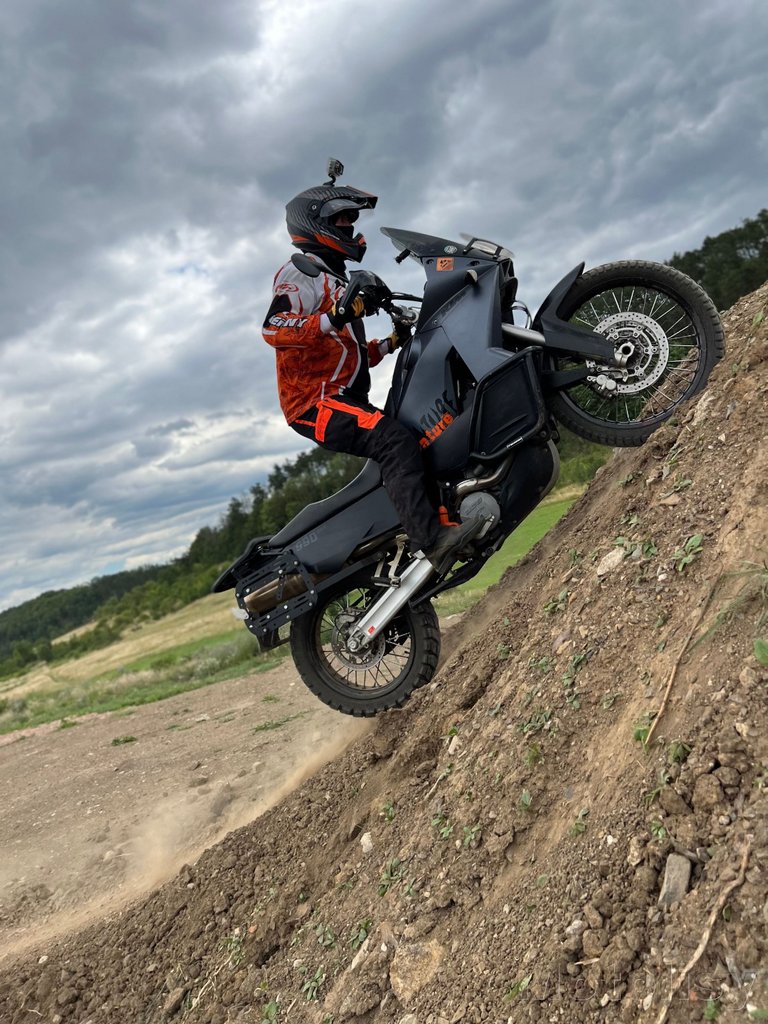 už jezdíme...we are already driving...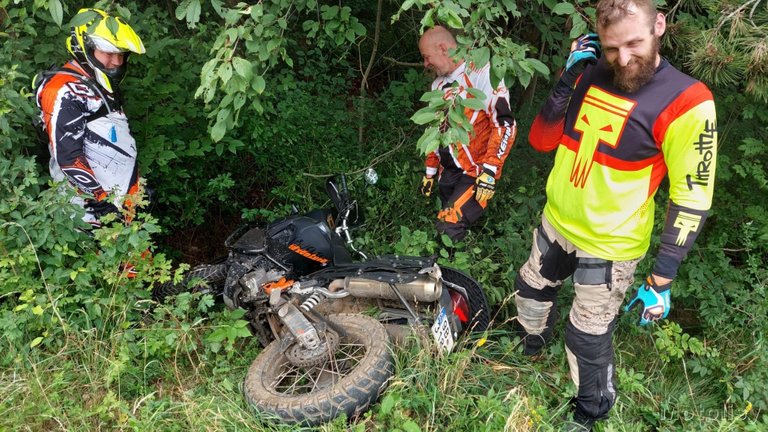 a padáme...and we fall...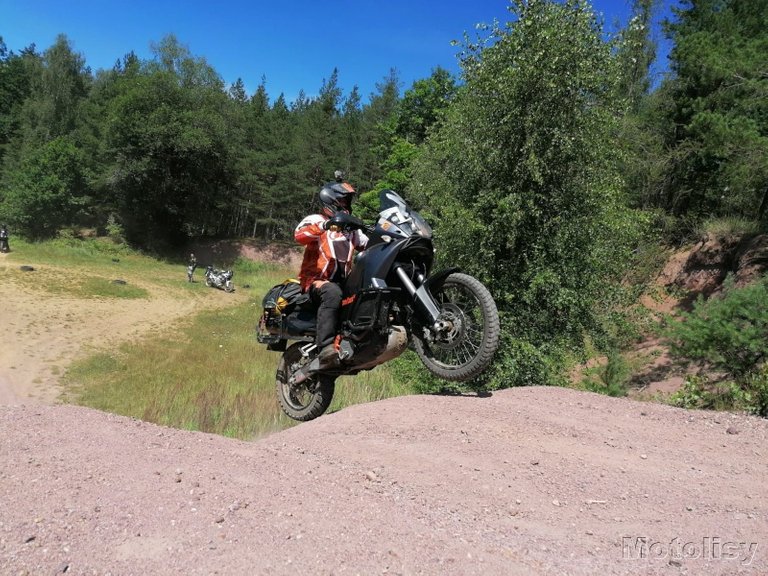 a skáčeme...and we jump...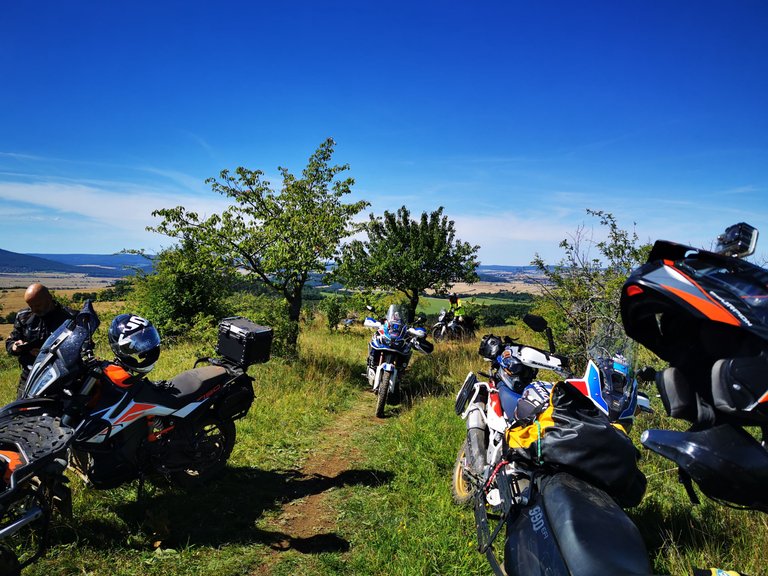 a zase jezdíme...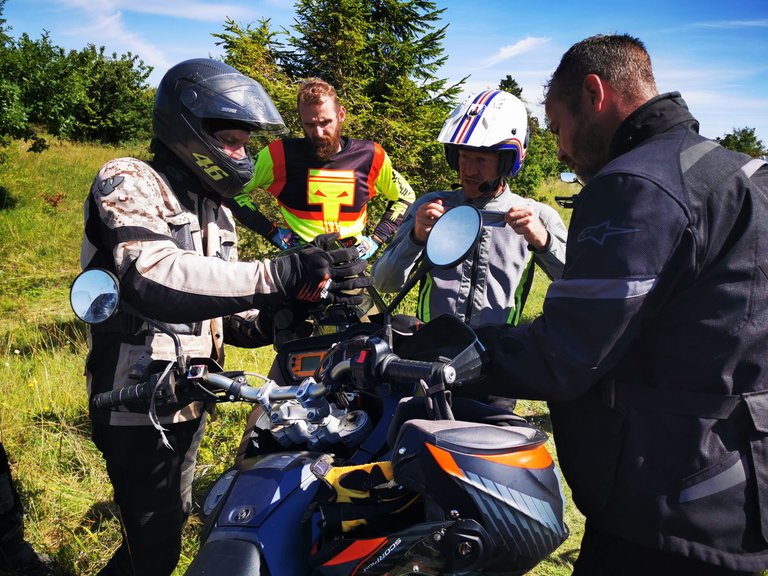 pro změnu opravujeme...for a change we are fixing...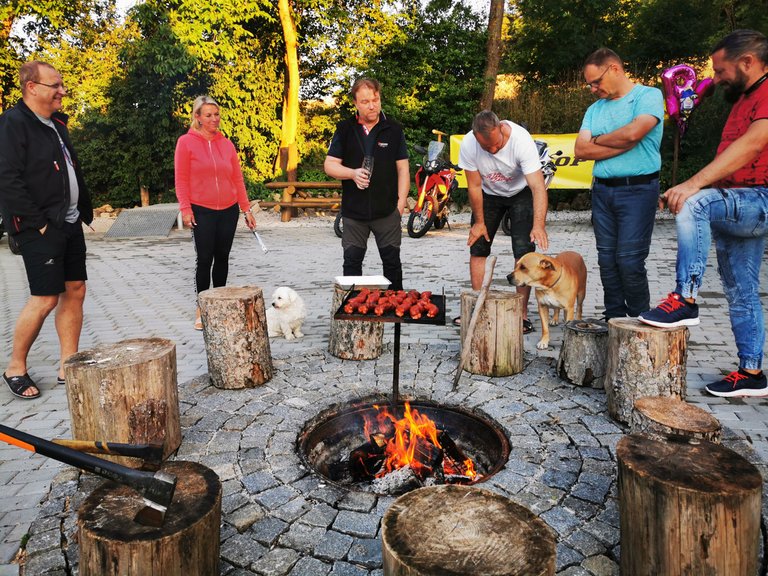 večerní relax...evening calm...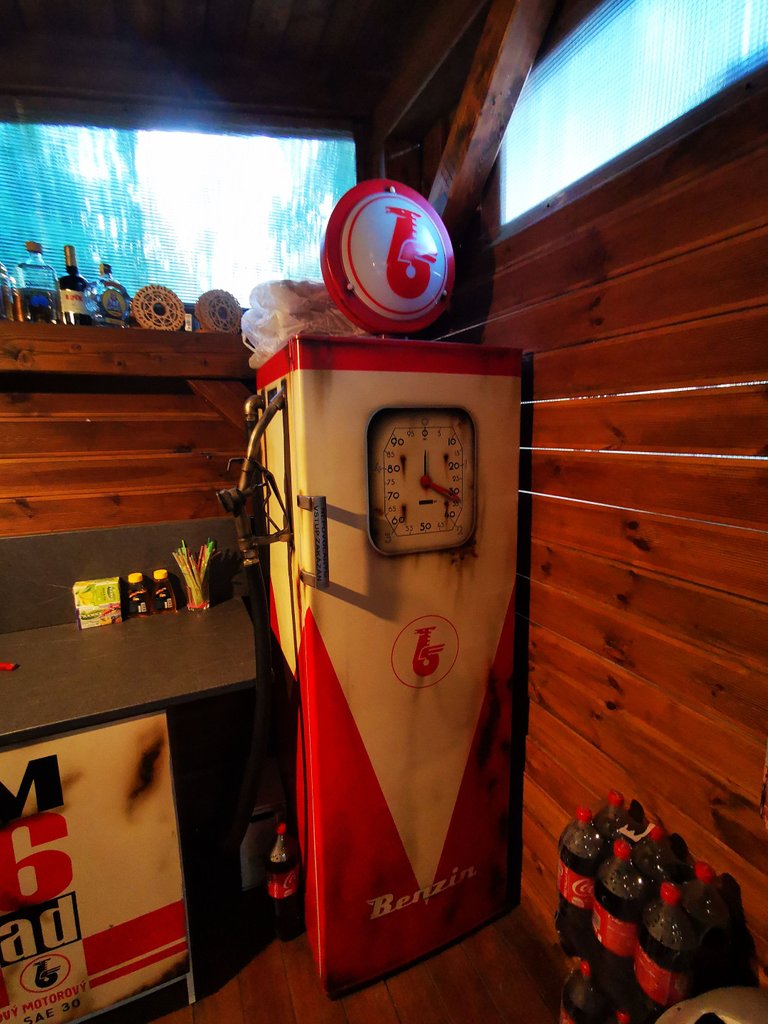 dotankovat i my...refuel and we...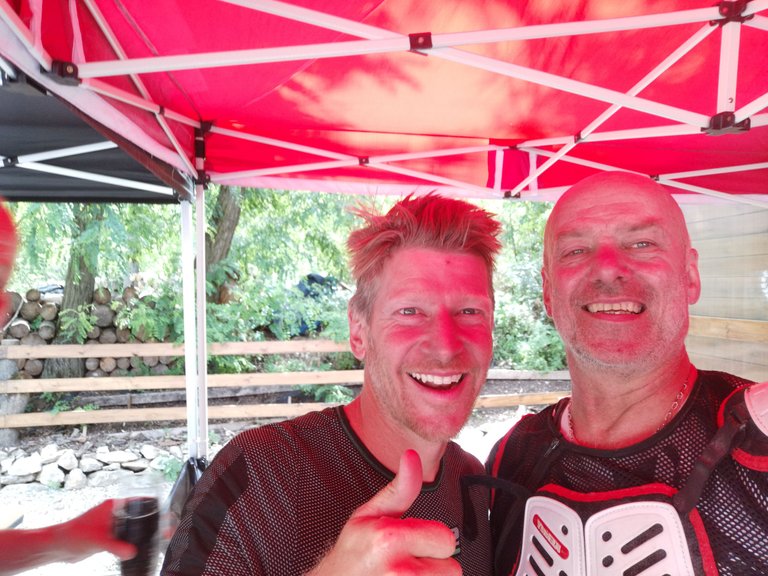 dobrý , já to přežil... ok i survived...😁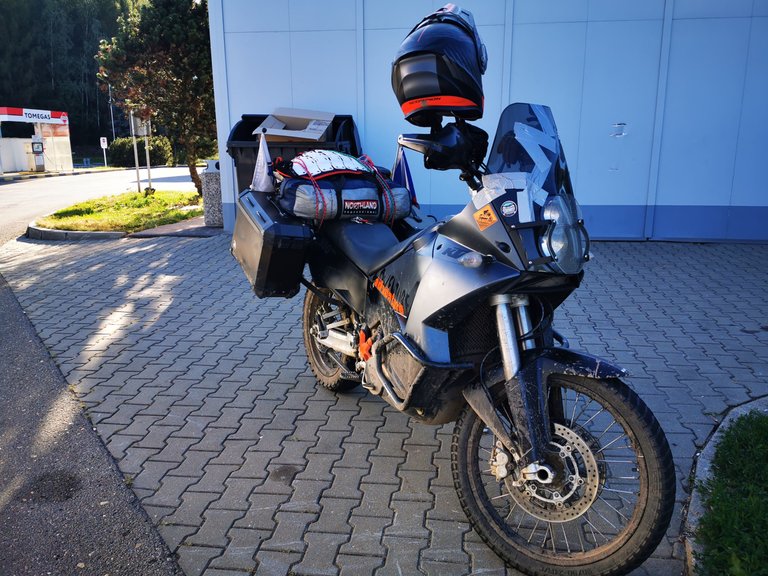 trošku pošramocení , ale na cestě domů...a little bruised, but on the way home...👍
---
---