Daily usage and maintenance of hive project.
---
I am so much thrilled to share a heartwarming story that showcases the true power of unity and the positive impact we can create together. Today, l want to shine a spotlight on the usage and maintenance of the Hive Borehole in Ghana and how it has become a lifeline for the local communities, bringing joy, sustenance, and a sense of togetherness.
Each day, approximately 250 to 300 individuals from different communities come together to fetch water from the Hive Borehole for their households. This communal effort is what keeps the system active and running smoothly. It's a testament to the strength of unity and collaboration, where every member plays a vital role in sustaining the borehole's operation.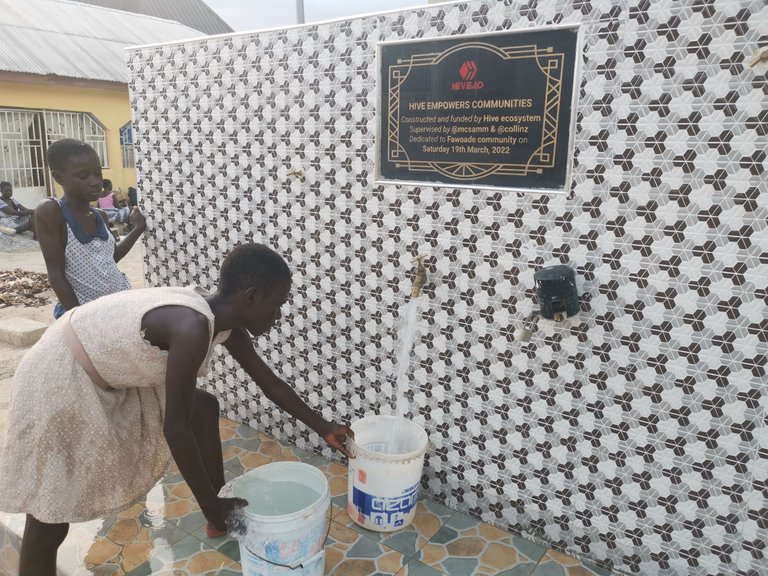 The heartwarming story doesn't end with water collection; it extends to the safekeeping and maintenance of the Hive Borehole. The guardians of these boreholes, community members themselves, have taken upon themselves the responsibility of ensuring their proper upkeep. Their dedication shines through in the excellent condition of the boreholes, which are well-maintained and in good shape. It's a shining example of how when we come together, we can not only utilize but preserve the valuable resources that we have.
Today, I am excited to share a video that captures the essence of this inspiring journey. In this video, you'll see the smiles of children and the commitment of the community in action. It's a heartwarming portrayal of how the Hive Borehole in Ghana isn't just a source of water, but a wellspring of hope and togetherness.
Let's continue to celebrate such heartening stories and showcase the incredible impact we can create together as a Hive Blockchain community. Share the video, spread the word, and let's keep the spirit alive!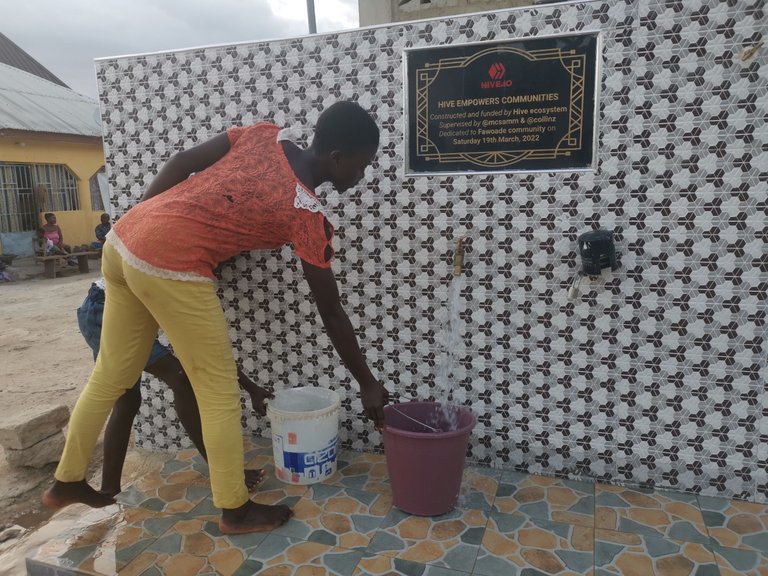 ---
▶️ 3Speak
---
---