The beautiful hive plaque is printed for 4th hive borehole in Ghana.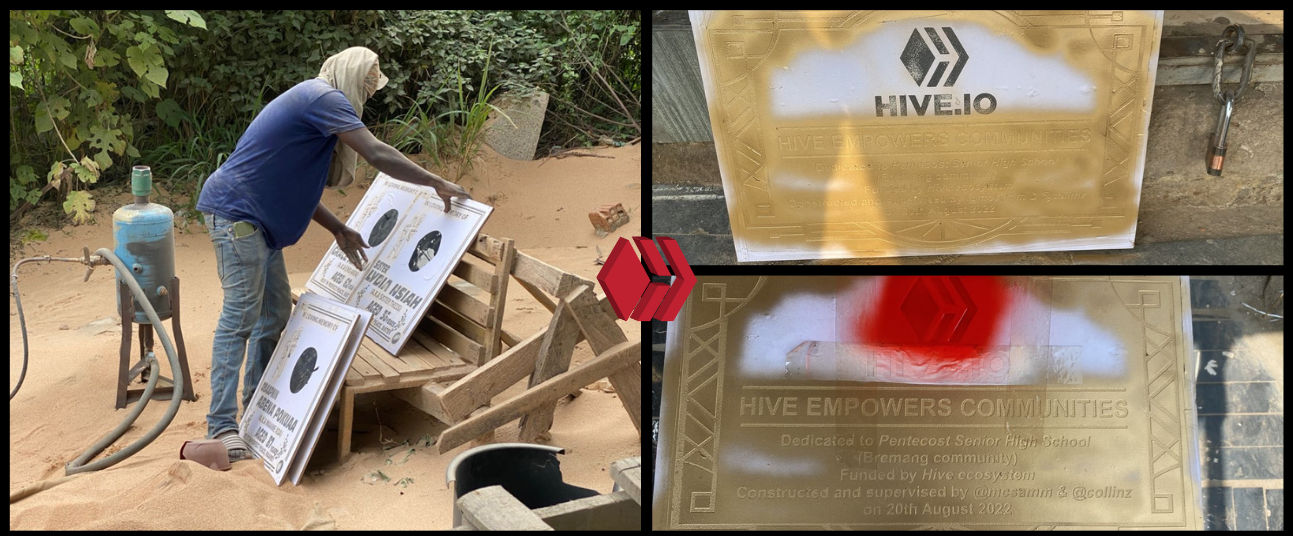 This is a short update on the continuing installation of hive boreholes in Ghana. The project has gone through many stages to determine its progress. Each phase of the project contains several distinct phases where they are required to secure the project's completion.
We've made terrific progress on the work so far, and I'm certain that when everything is finished, it will look fantastic. The employees have clearly shown remarkable competence in ensuring a perfect job is done to everyone's satisfaction.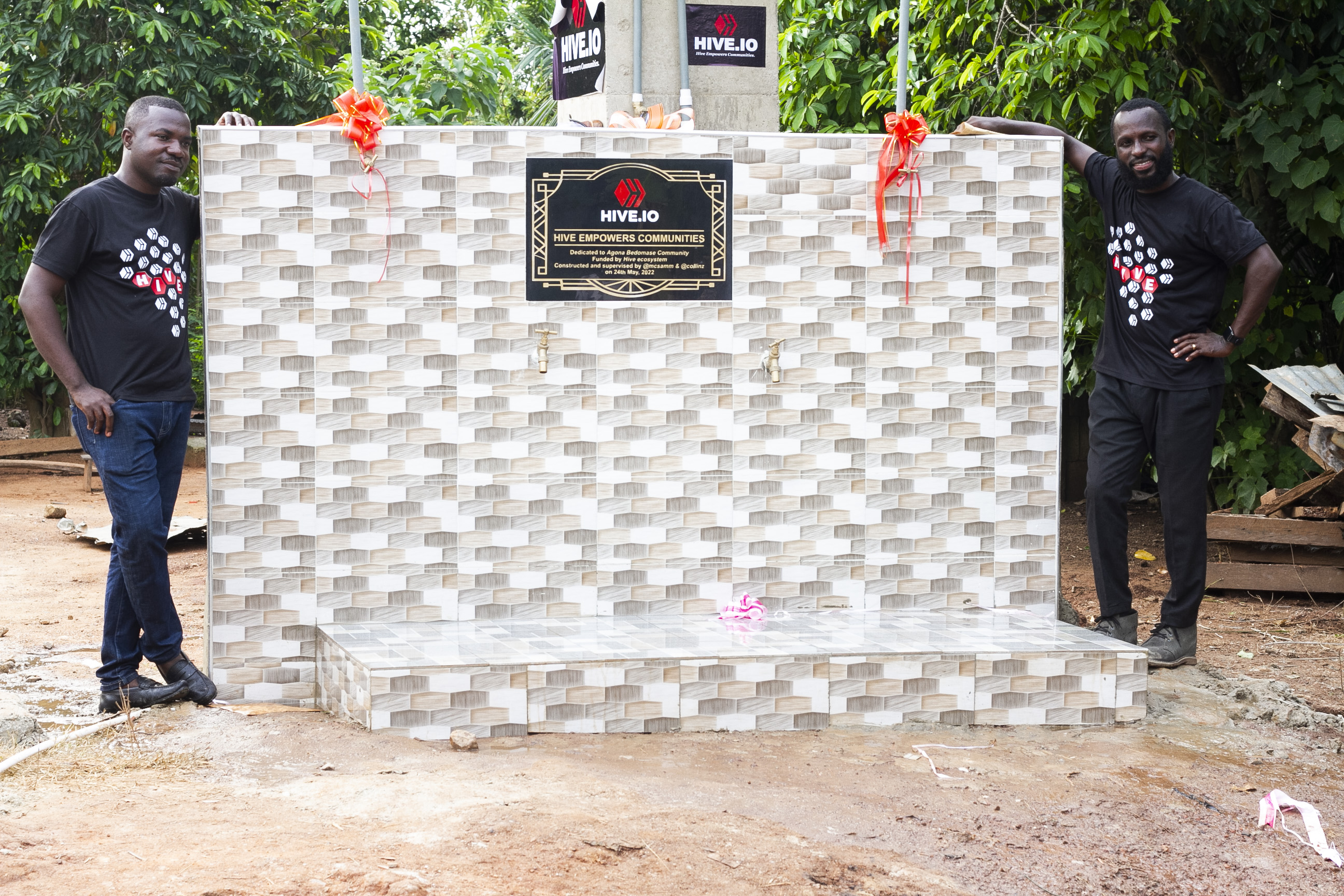 The incorporation of a hive plaque with a promotional function is among the project's completion. In all of the other hive boreholes built in Ghana, the hive plaque is a prominent component of the borehole, making it wholly unique. The hive plaque adds an unusual charm to the borehole, attracting numerous visitors.
The hive plaque is an effective advertising tool that includes an inscription on the stone that explains more about the hive ecosystem. We have a plaque on every borehole to guarantee that every Ghanaian and member of the receiving community receives a short description about the borehole donated to benefit the people. The borehole hive plaque includes vital information such as hive logo, websites, and names, as well as project dates.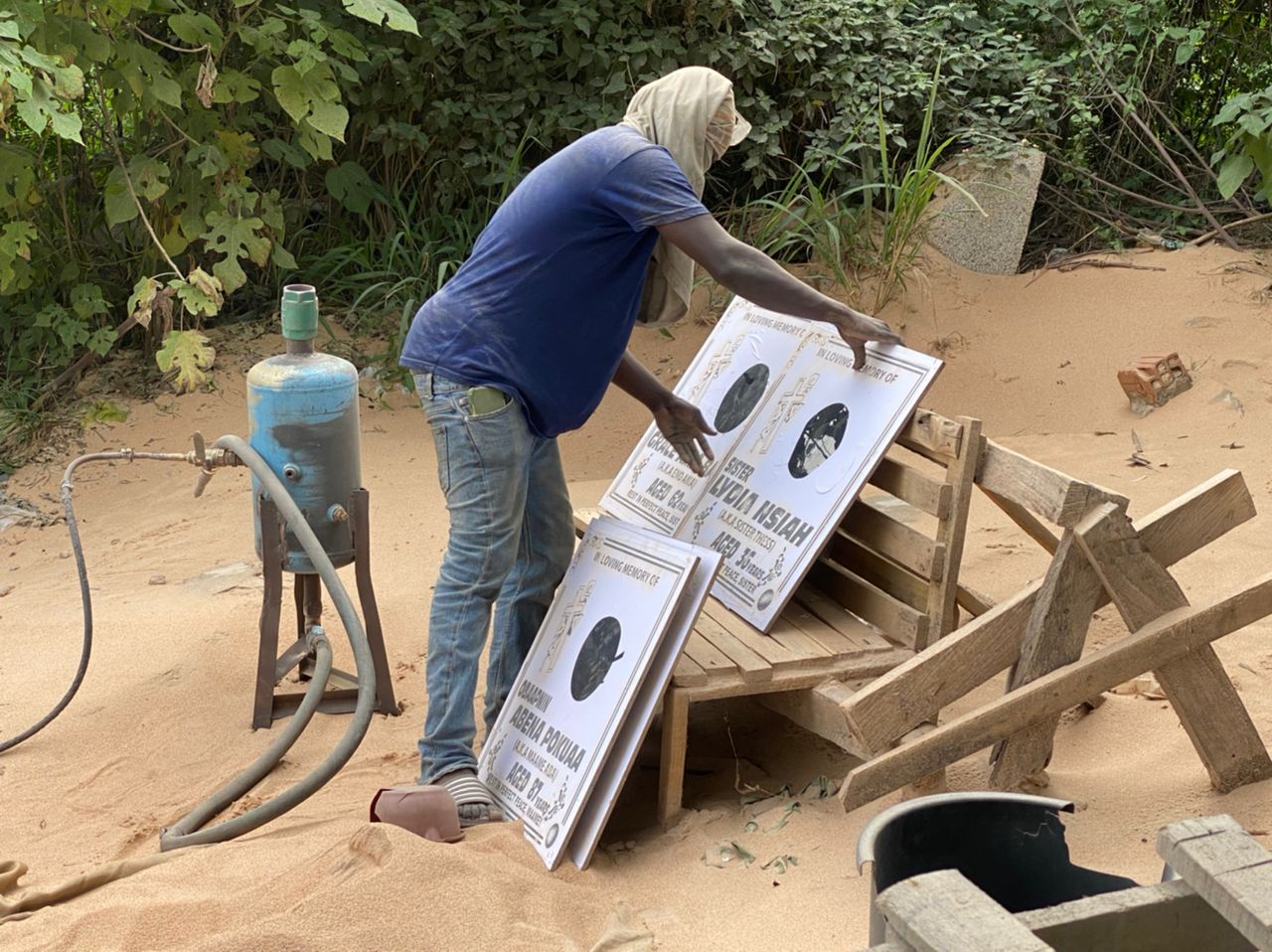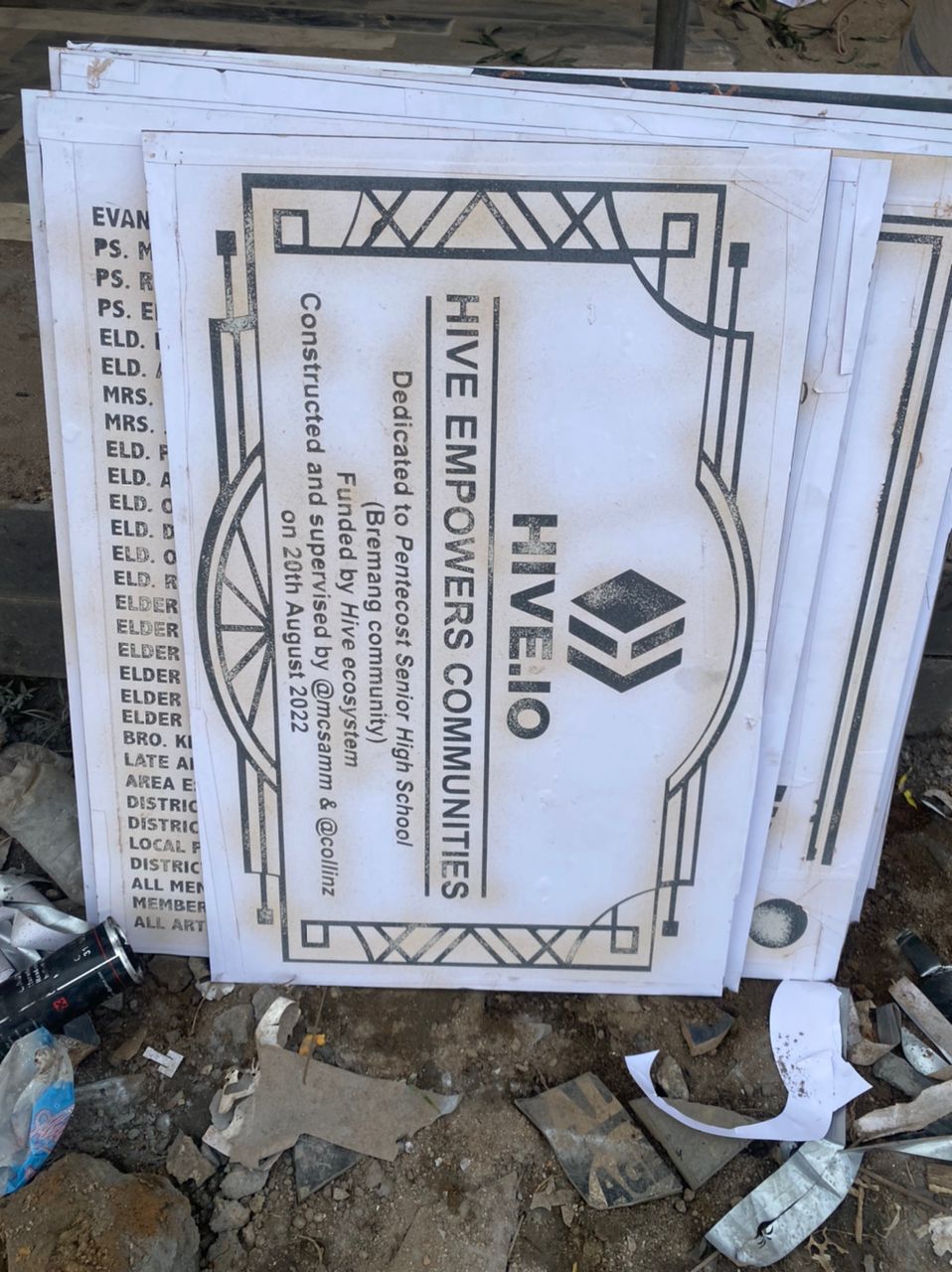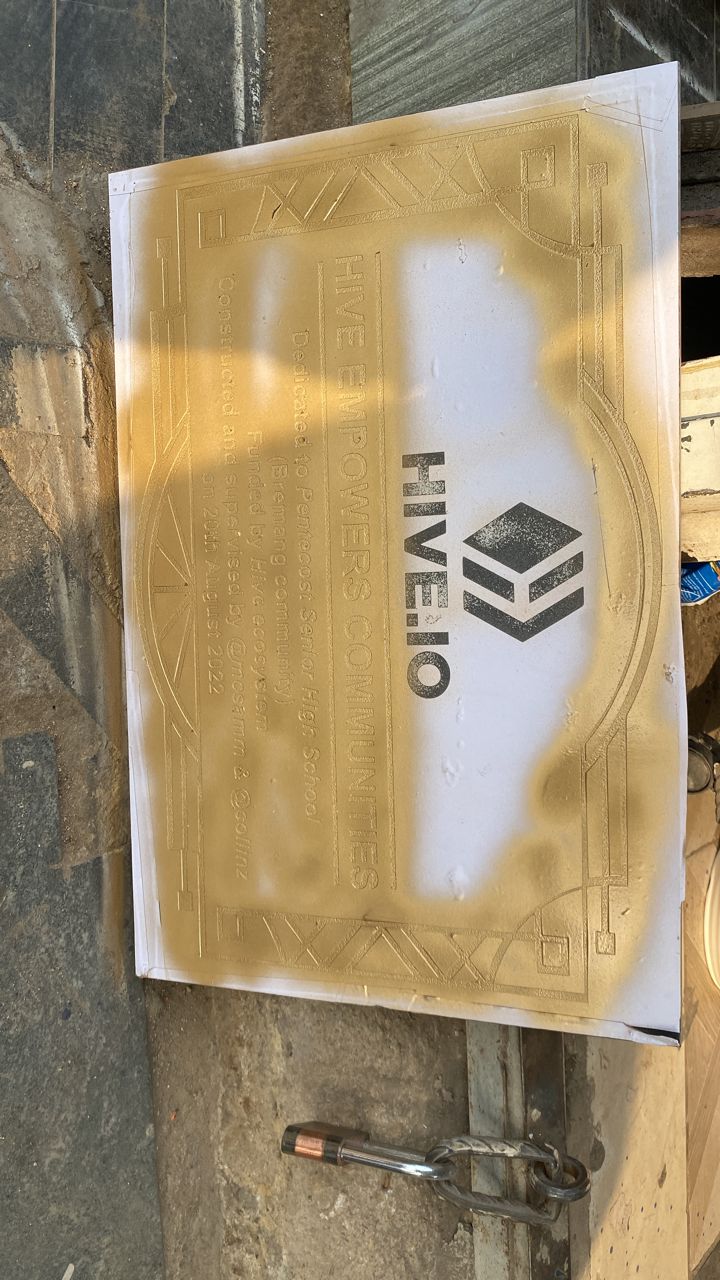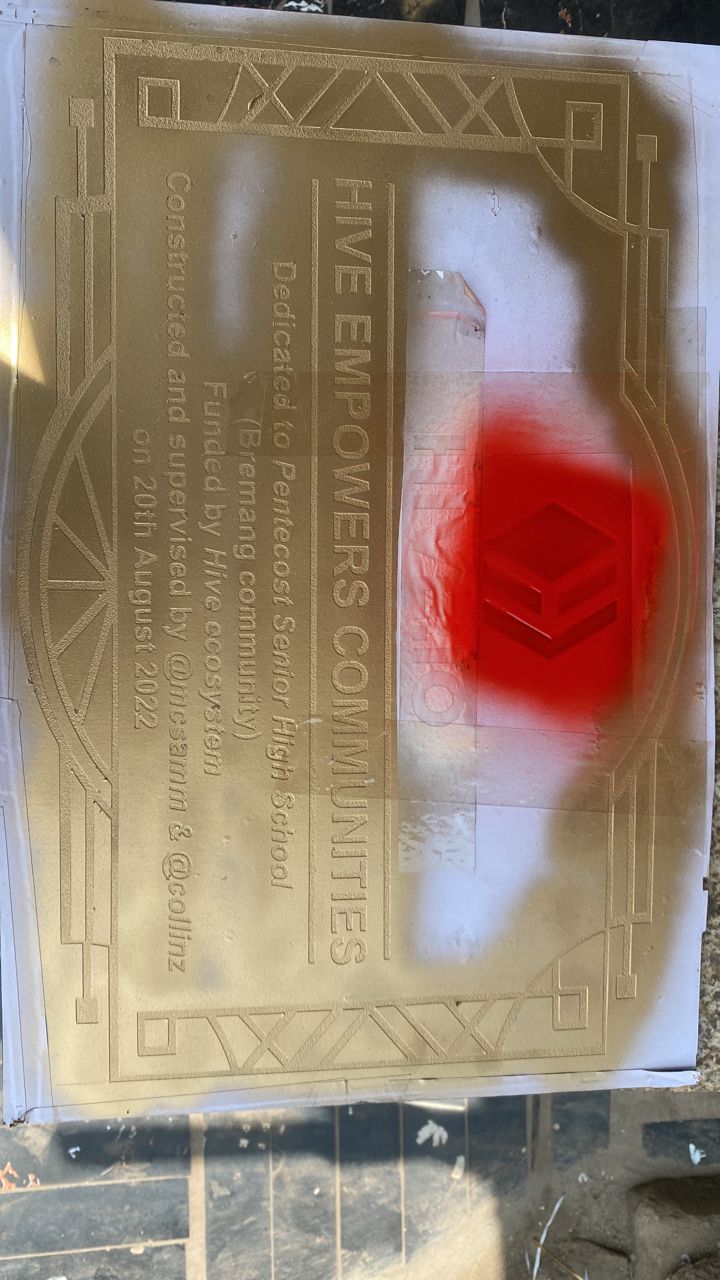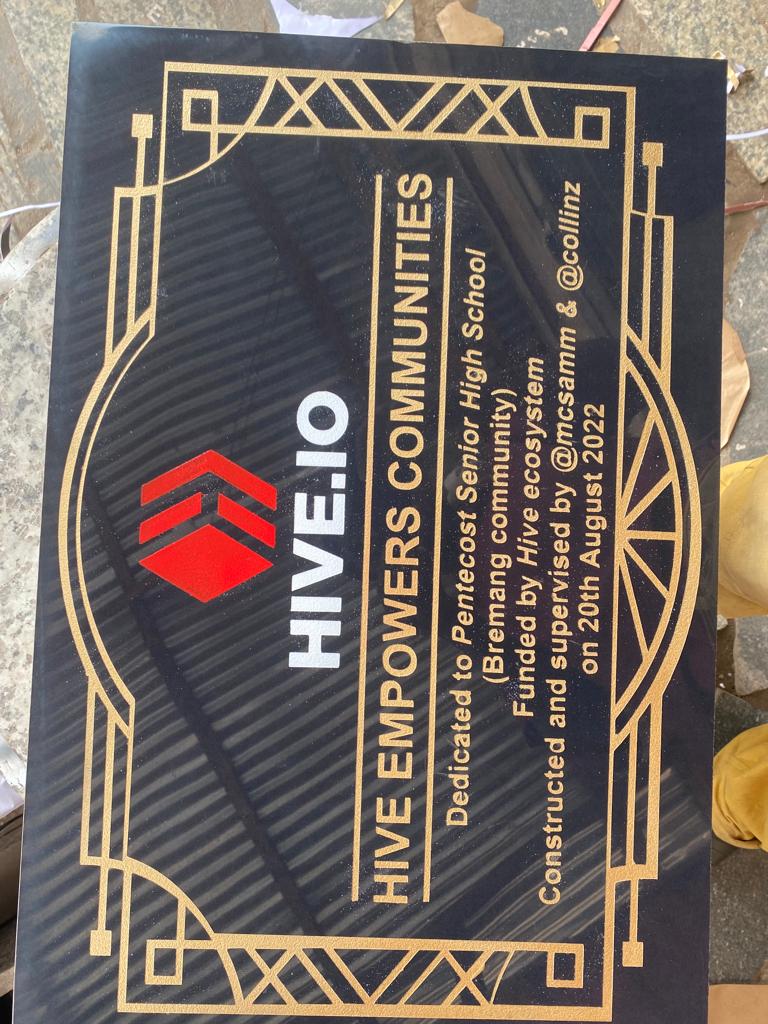 photos credit : @mcsamm
We (@mcsamm and @collinz) are happy to report that the plaque for this project, as well as additional promotional materials such as flyers and posters, have been completed. The tiler is anticipated to install the plaque on the 4th hive borehole as soon as the plastering part of the project is done. The produced and published flyers will help promotional messages that will be communicated with those assembled for the inauguration. We are excited to see that the advertising materials for the 4th hive borehole in Ghana are prepared.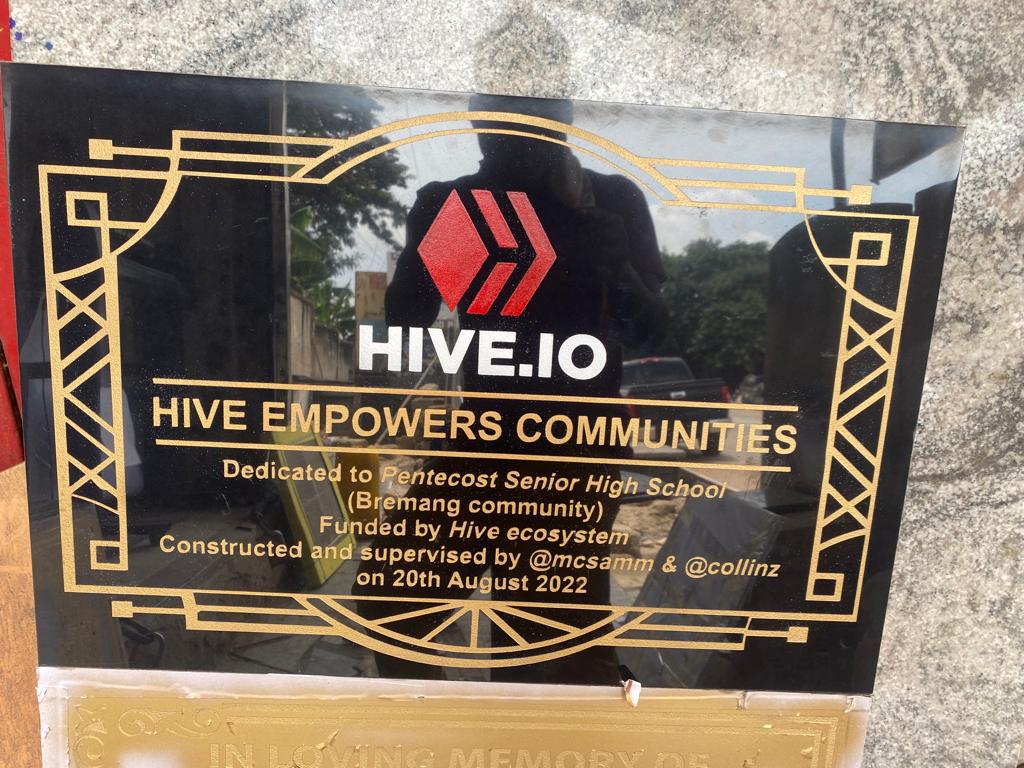 ---
---
---

Project : Construction of borehole system
Location : Bremang (Ghana, West Africa)
Sponsor : @valueplan
Project manager : @mcsamm & @collinz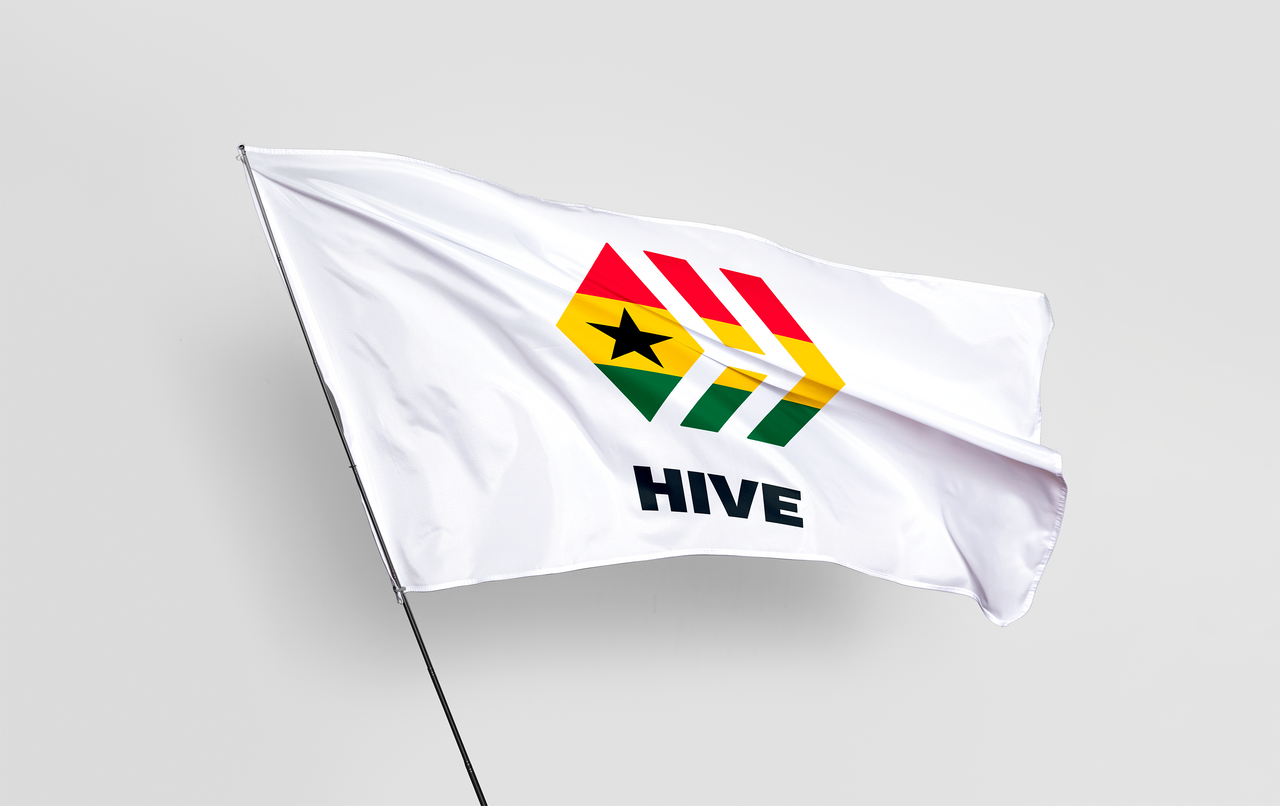 Changing lives with hive.
---
---