Face to Face Schooling Has Finally Arrived!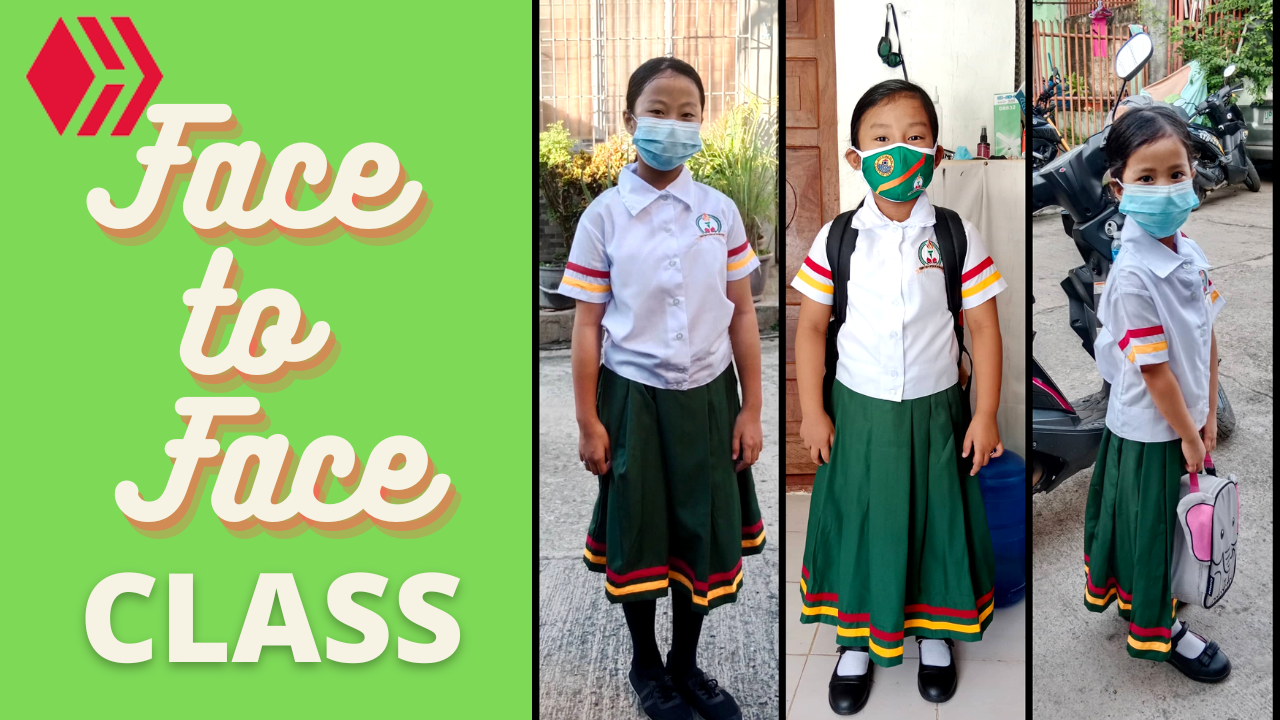 Hello Hivers!
This is kind of a long overdue post I guess but I will tell you about it anyway. :D August 22, 2022 was the first day of face to face school here in our city. There was mixed emotions on our part as a parent and also mixed emotions for our children.
The class set up was new. The children were divided into two sets. Set A and Set B. Each set will report 2-3 days per week. Taking turns. Our children belong to Set B. I like this setting where in there are only an average of 16 students per set. Not crowded. Just the right amount of children for each class wherein the teacher can really spend ample time for each student. This set up was also created for a smooth transition from two years of doing modules and now face to face.
First Day of School
It was our youngest daughter to experience face to face class. Because she started schooling during the lockdown with the learning modules. We were glad that she was excited and there was no crying moment. :D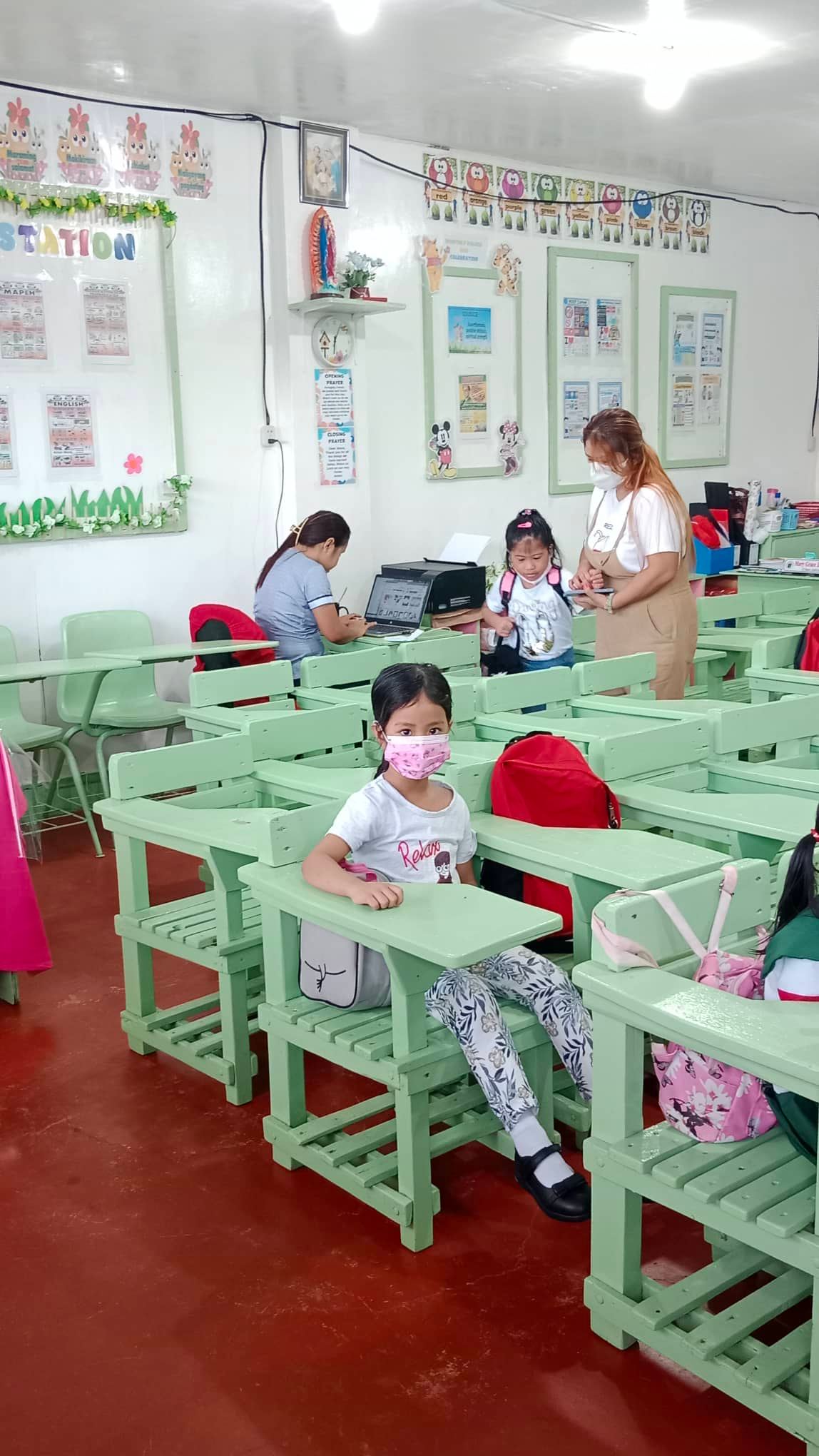 This is our youngest daughter waiting for her class to start.
Our daughters have different class schedule. Our eldest class starts at 7.20AM and ends at 4.20PM. Our middle child is at 12Noon until 6PM while our youngest class starts at 6AM and ends at 12Noon. Can you imagine now how the sending and fetching them looks like? Hahah But it's okay. It just requires adjustments. Making use to the schedule is very important./div>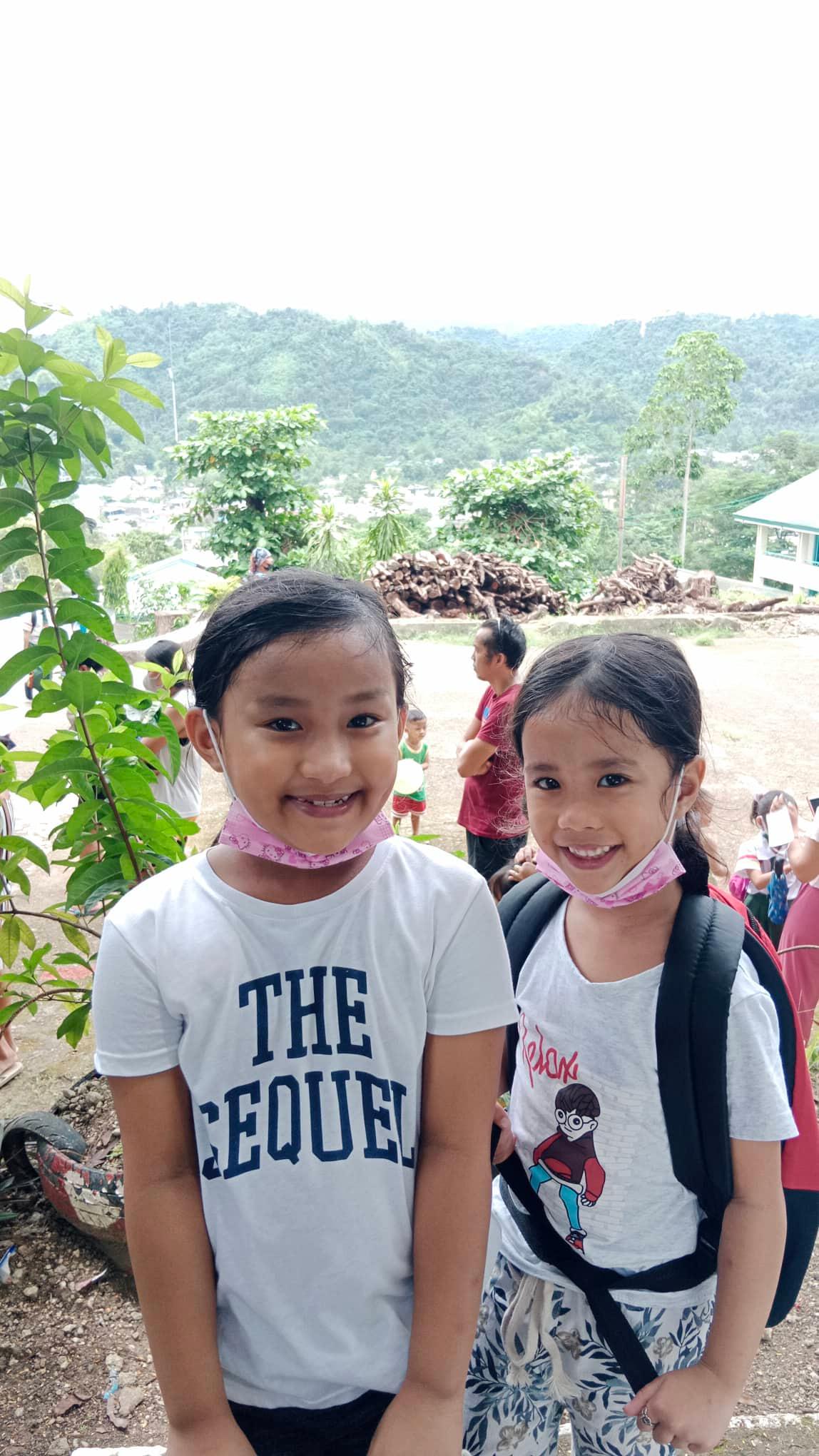 Took a photo of these cuties after Eah's class (youngest) while waiting for Ella's (middle) class. I've mentioned in my past blog that their school is on a hill. So as you can see on the photo, it is overlooking another hill.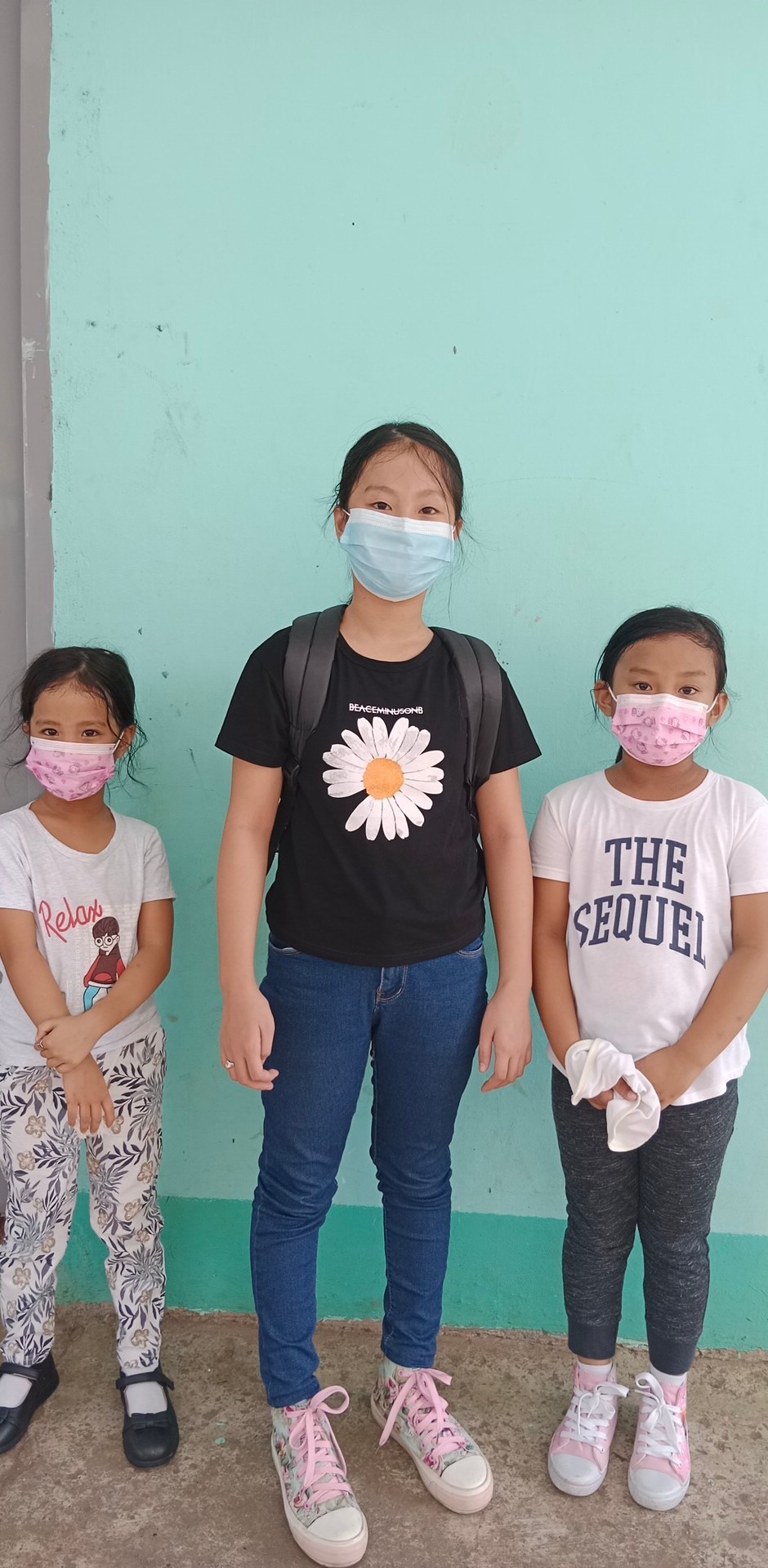 First day of school photo of our three girls.
They survived the first day. Hahaha They had a lot of stories to tell when they returned home after school. My husband and I were glad that they like school and they are excited every time. It's been almost a month since the first day. As for this moment while writing this blog, our eldest and second daughter is still in school while the youngest is here with me soundly sleeping. :D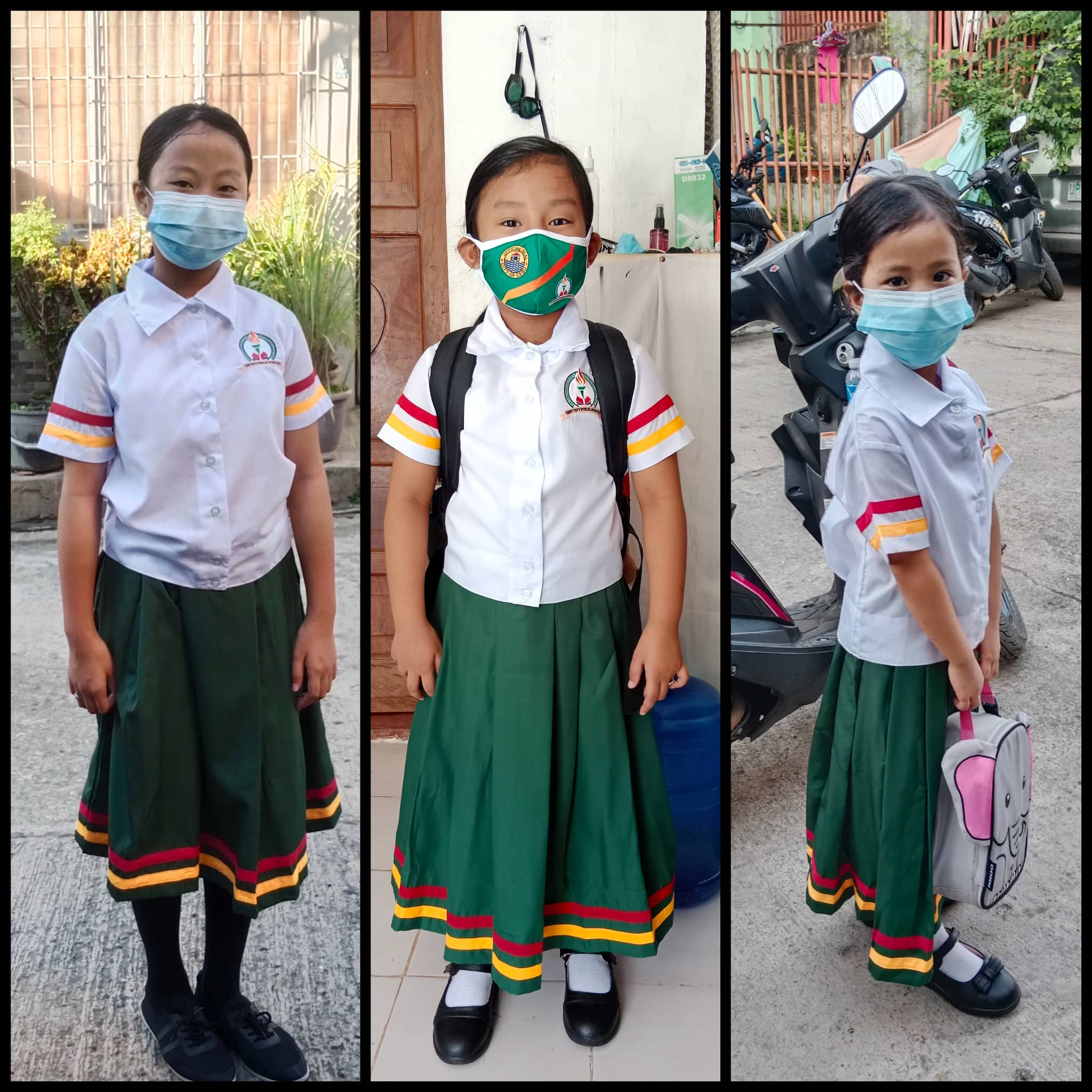 In their school uniforms. By the way these uniforms were provided by the Cebu City Government last school year together with some school supplies, school bags and shoes.
We were happy that the transition from modular to face to face class was successful. Of course health protocol still needs to followed every time so as to avoid health issues.
Thank you for reaching this far. Do you have children in grade school too? How are they doing with face to face class? I would love to know your insights.
Until next time!
Love,
Met

---
---