Happy Birthday Janella ! A Day of Celebration!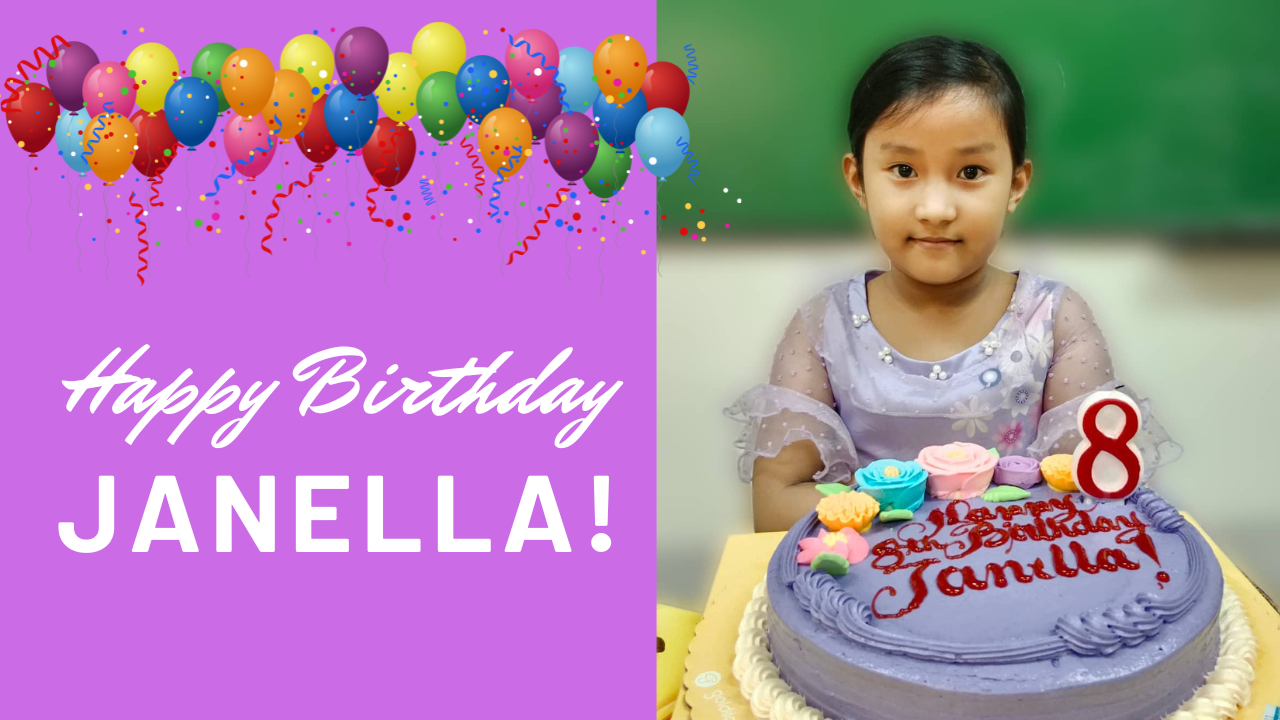 Hi Everyone!
How are you all? This a long overdue post that I have here. But nonetheless, I am sharing it with you because this was one of the special day for our second daughter Janella. I mentioned in my last post here in the community that I will share to you what happened during her birthday.
The Preparation
What made this birthday special because it is also her baptism day. Weeks prior to her birthday, my husband and I were planning what will took place on that day. She was also excited of course that she invited her neighbor friends to come and witness this special event in her life.
For the food, we just listed a few. We planned to just have pizza, some finger foods and drinks. Our neighbor who is a very close friend of our family committed to cook pasta as added food preparation. We did not invite a lot. Just a few close family and church friends.
I also created a simple invitation and sent it to the invited friends and family. Janella actually chose the colors and with her approval this invitation is final. :D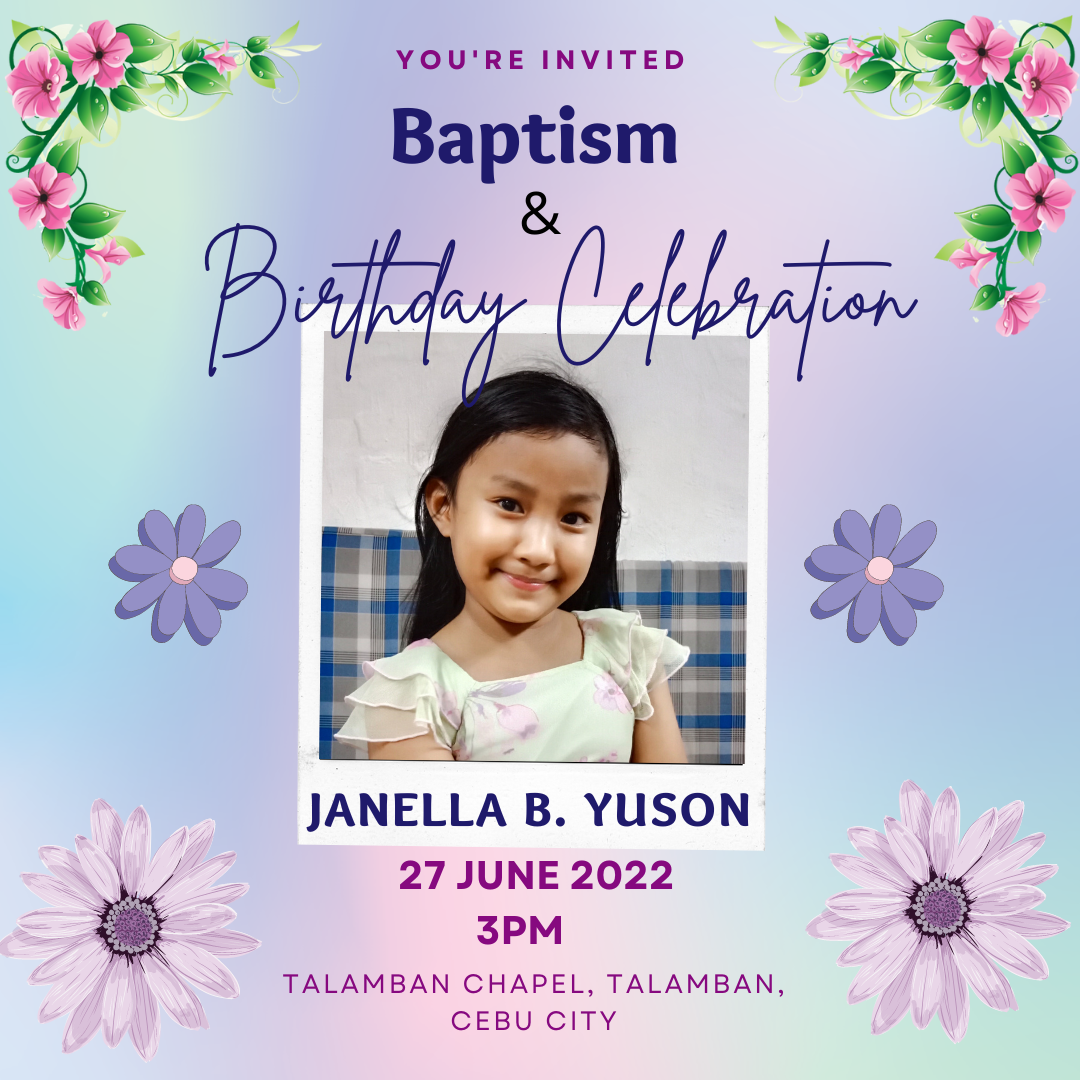 The Birthday!
And so mommy and daddy needs to purchase the pizza from Landers. My husband and I went to Landers in a motorbike and purchased two whole pizza.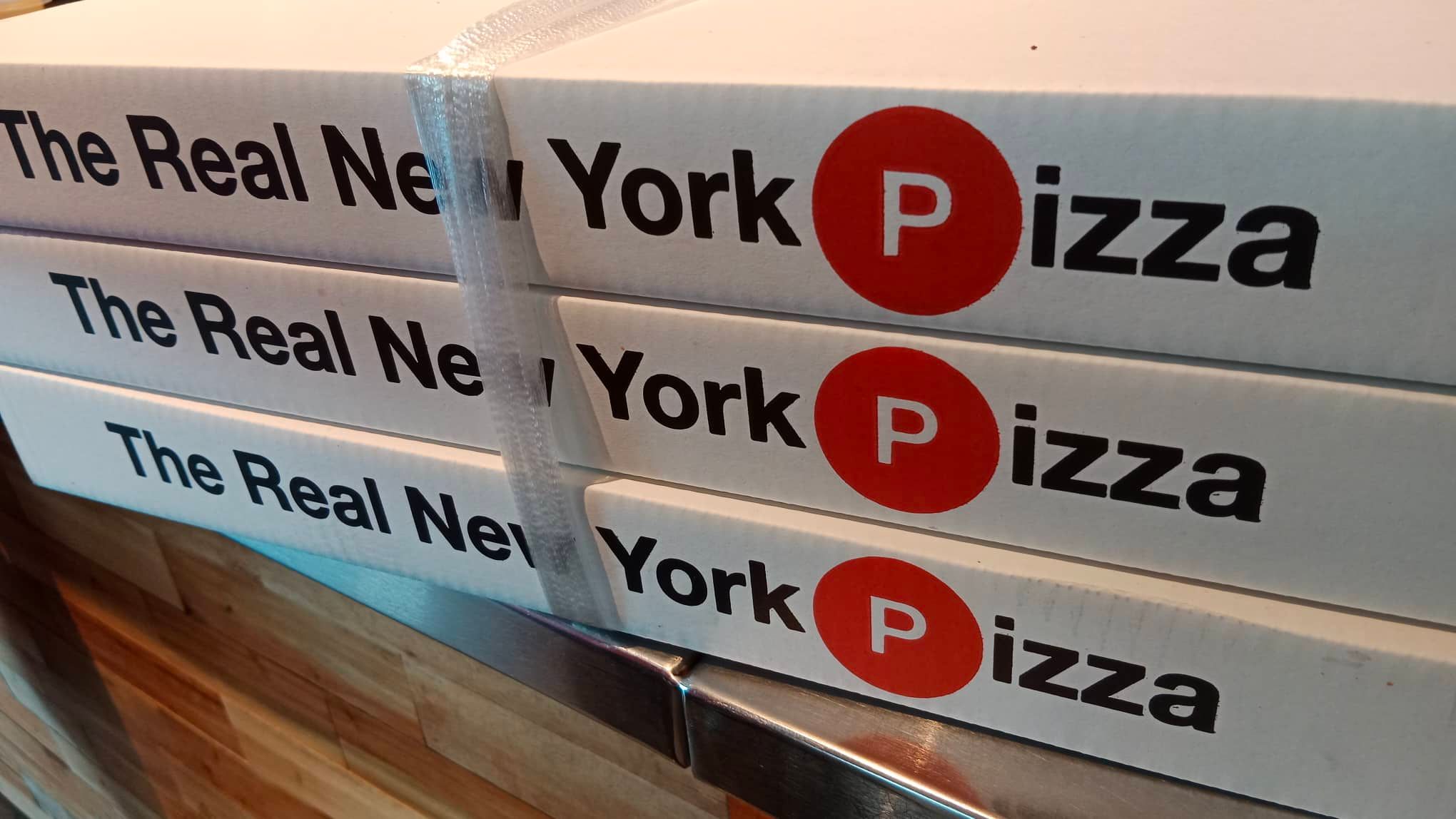 Before the eating happened, we had her Baptism program in our church. Our friends and churchmates were present. My husband performed the baptism with her.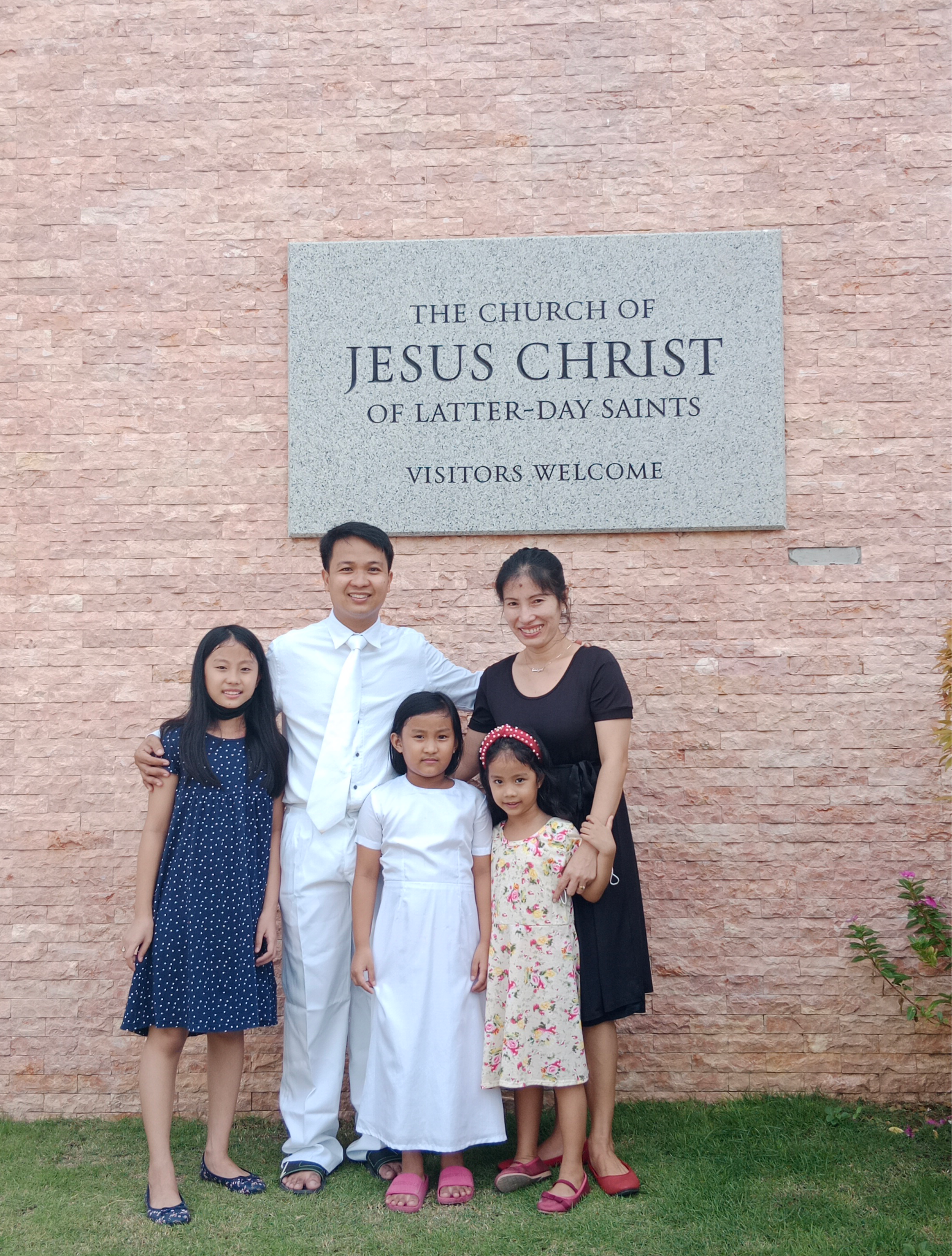 This our family before the baptism was performed.
After the baptismal program, the celebration with food began. :)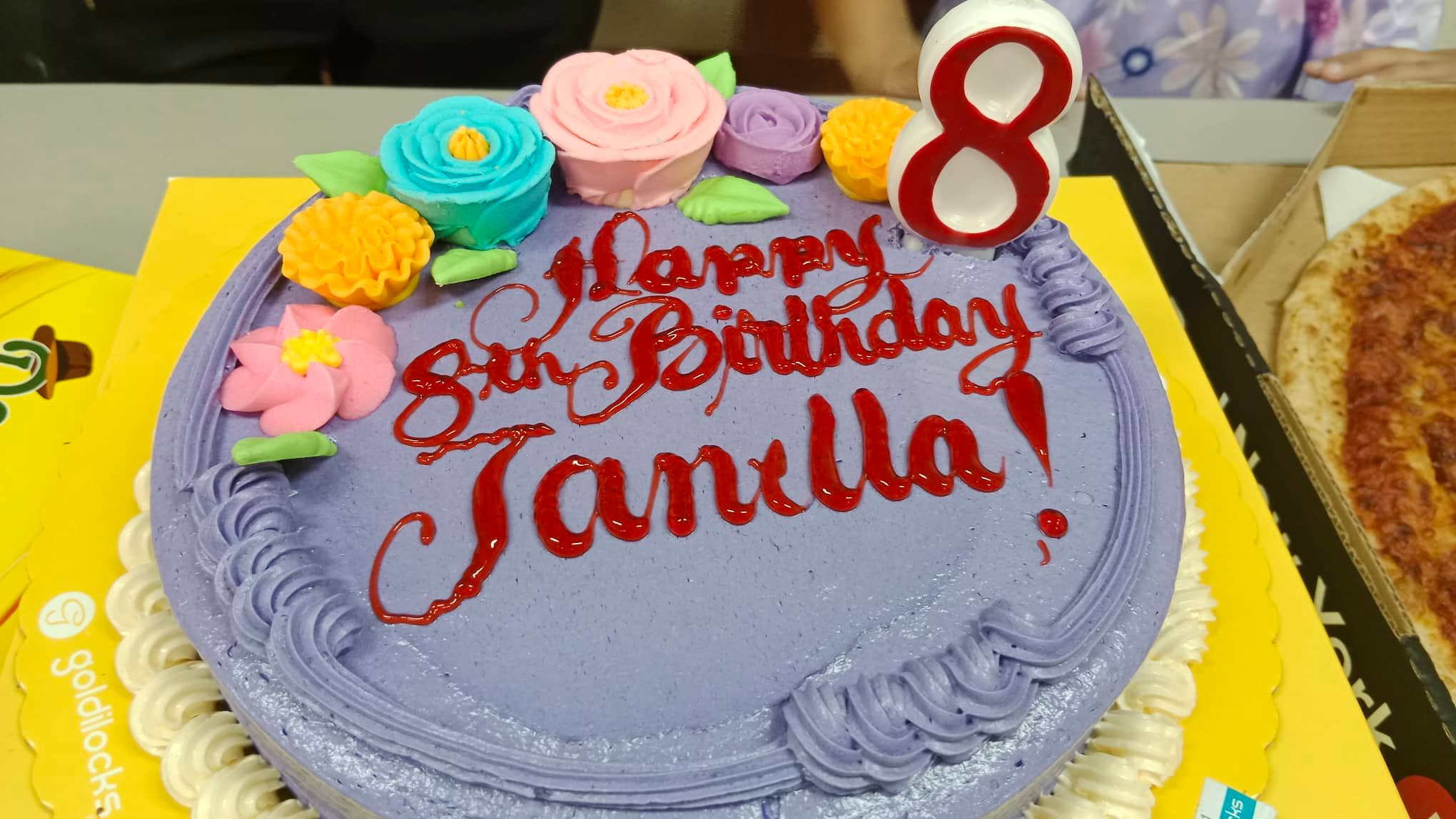 Her birthday cake. Purchased at Goldilocks. A well-known cake store here in the Philippines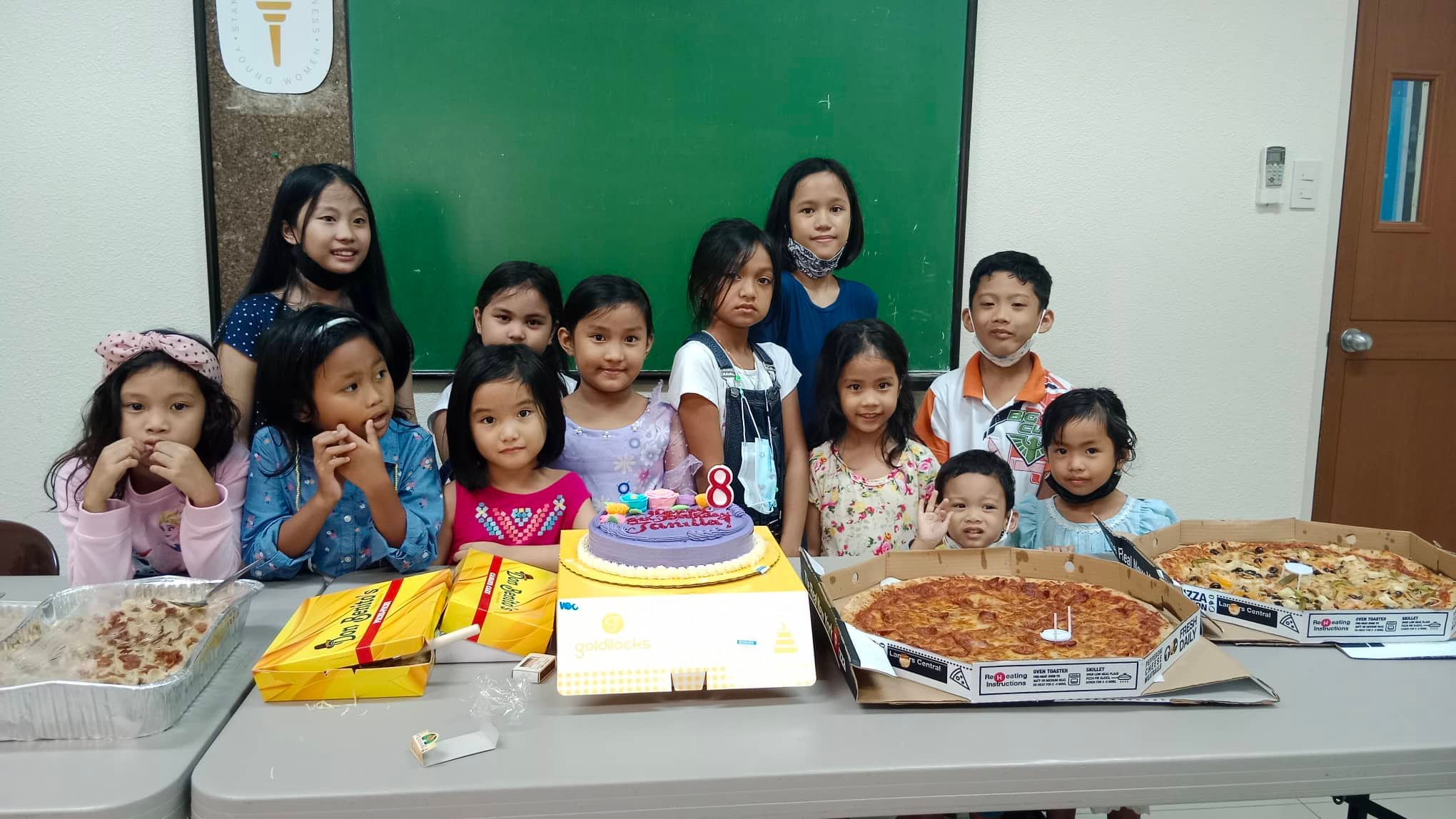 Photo with her sisters and friends.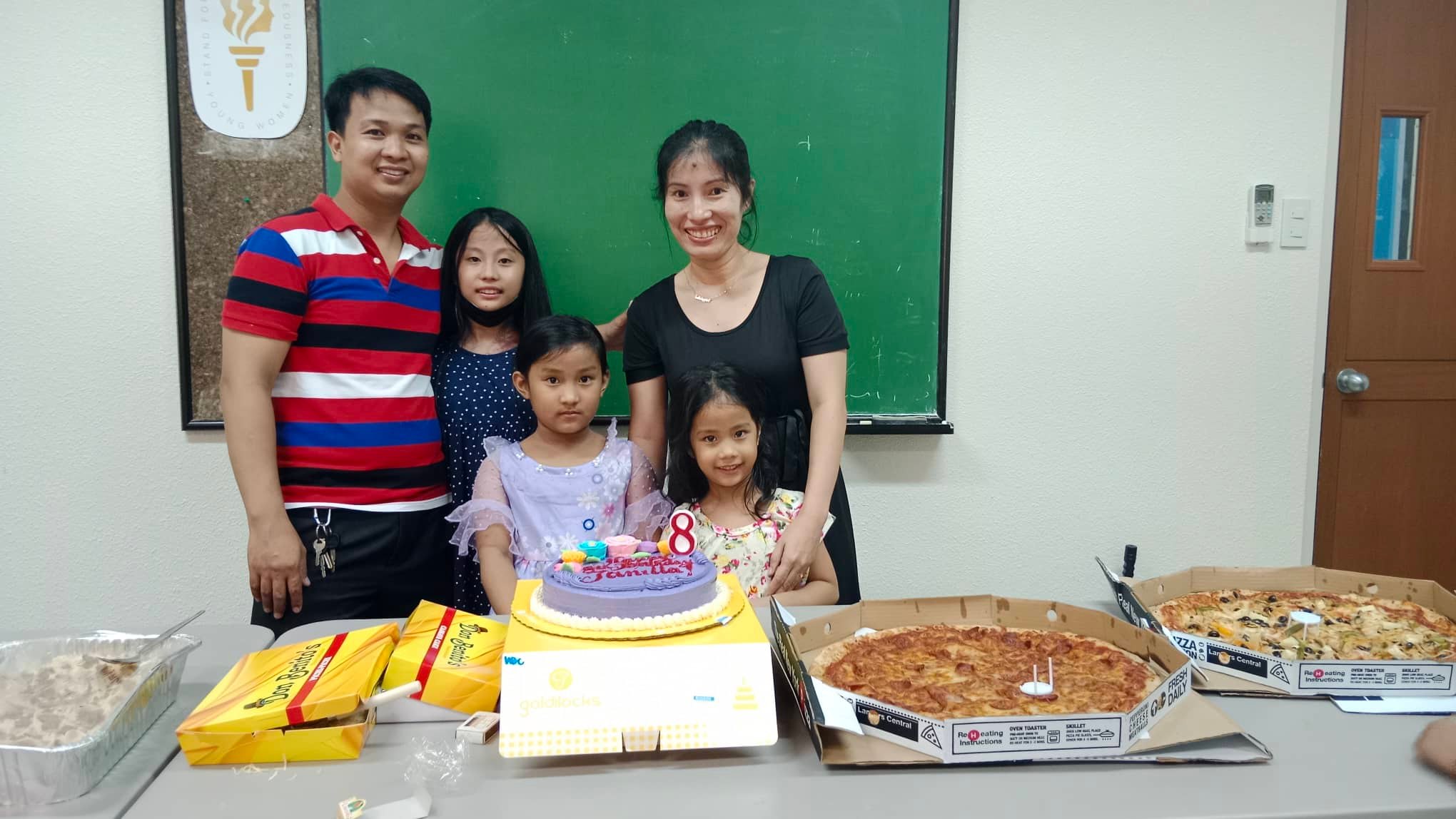 Our Family.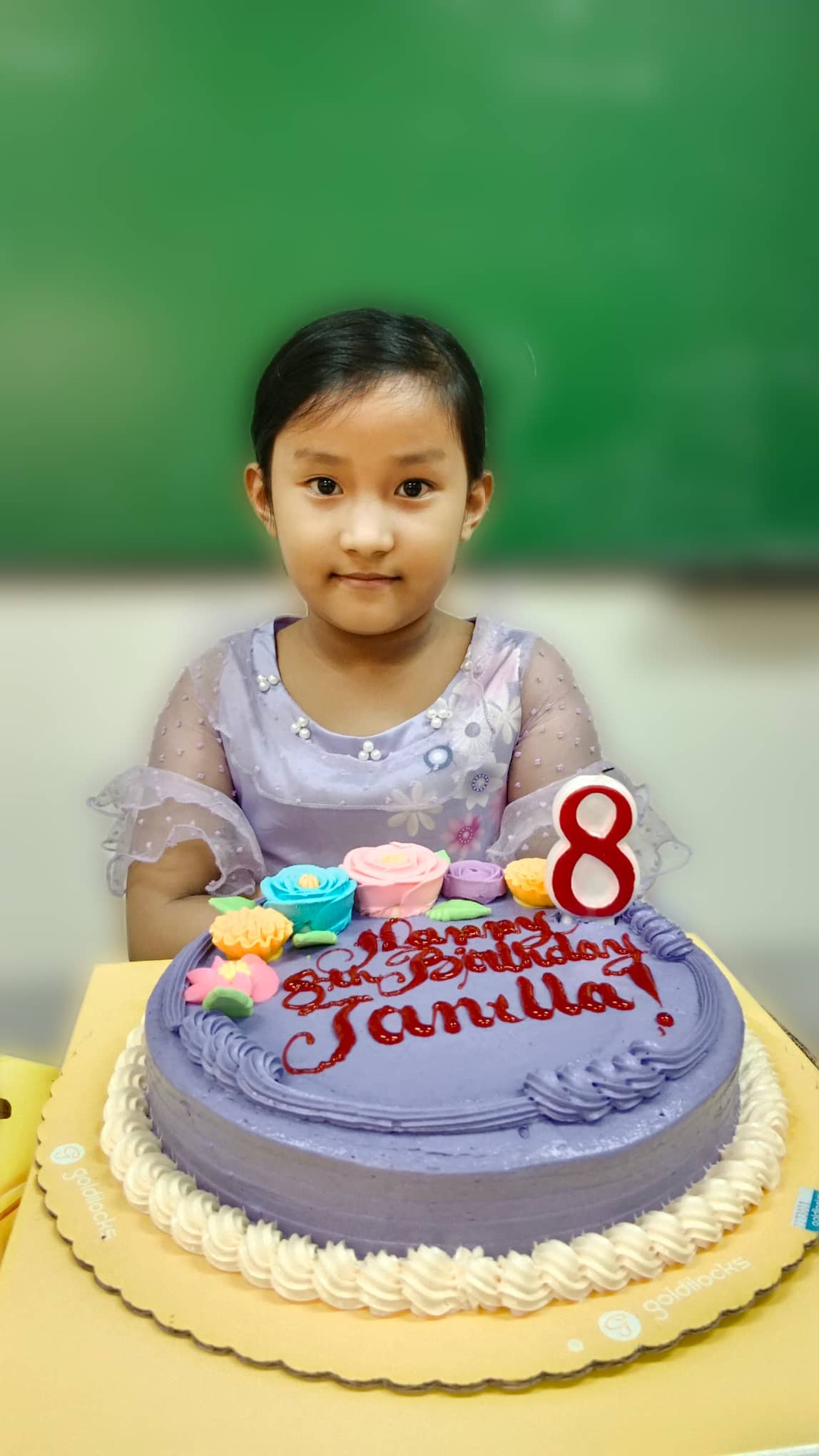 Happy Happy Birthday Janella!
It was a day of thanksgiving and celebration. We were grateful and glad we also had our friends to celebrate with us and witnessed this special day. It was a happy day for Janella and for us her family. Time just flew so fast. It was just like yesterday that I held her in my arms as a new born baby. Eight years had passed since that day.
Not to mention, this means my husband and I are getting old. LOL Yet we are happy we've seen our children grow.
We are praying for more birthdays to come!
Until next time! Take care!
Love,
Met

---
---