The Giveaway For Camping Club Hive [CCH] -9-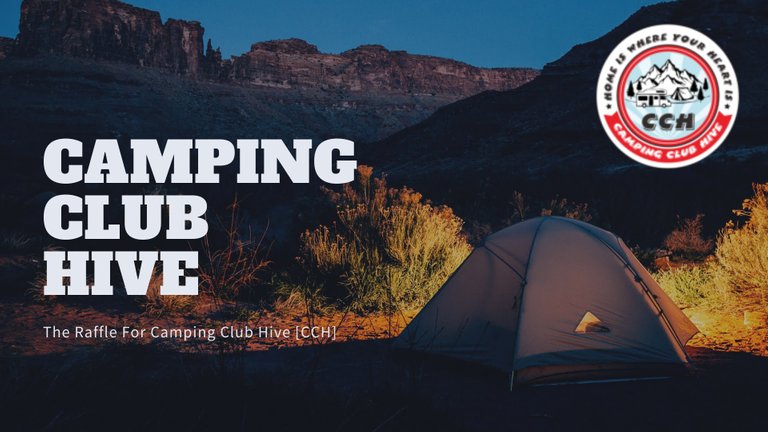 Source
Hi Guys!
How's it going? Our first announcement; It was expected and now our official discord channel is open. Join us too. Join Our Official Discord Channel Here

We have a surprise for you, you will be able to earn Ecency points for the first time in this raffle. One of the rewards will be ecency points.
What is Ecency.com @damla explained very well. You can read it here
Since @damla's article is in Turkish, I will quote it for foreign friends to understand.
So, if you were to ask what is Ecency.com, this is the web interface using the Hive blockchain. Just like Hive.blog. You can earn Ecency points for your activities on Ecency.com.
What can be done with Ecency Points:

Vote for posts (Boost) - You can vote for your own posts or other posts you like with the points you have accumulated.
Promote posts - If you want more people to see my post and increase interaction, you can choose the promotion option.
You can gift it to a friend
Now it's raffle time, good luck everyone.
---
The raffle for the Camping Club Hive Community
---
We will award 150 Ecency points, 30 CENT tokens and 5 PGM tokens to 3 winners in the Camping Club Hive Community raffle.
First place: 150 Ecency point
Second Place: 30 CENT
Third place: 5 PGM
---
Rules Of The Raffle
Commenting. For example: I also agree
You must have at least 30 reputations.
You don't have to upvote, but we would appreciate it if you support us.
Please join raffle with only one account. Bots are not included in the competition.
It's not complicated at all.
You can also tag your friends to let them know about the raffle.
---
Today's winners are

---
---