BIG ANNOUNCEMENT || MED-HIVE IS ON LEOTHREADS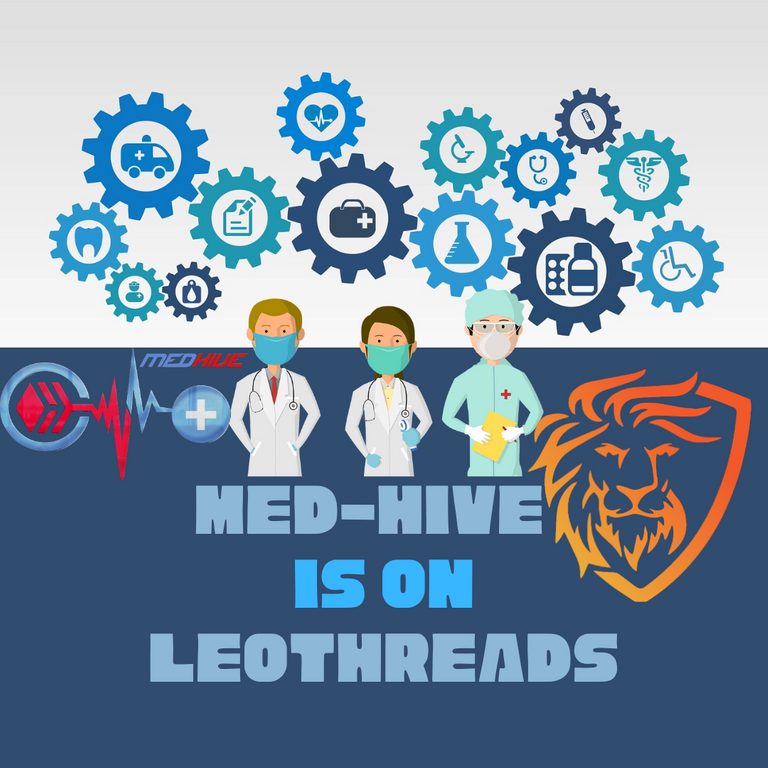 Hello Medhivers,
Here is great news and we hope to be able to use this opportunity to do what we ve been doing in a much better way and even much convinient and profitable.
For almost a year now there has been a community on the Hive blockchain known as Med-Hive. The community was created to be a medical community where hivers both medical or non medical can discuss about health and medical things the professional way and also help in creating good health awareness as well as promoting good health practices amongst us.
With a lot of activities, the community has been thriving and imparting knowledge with several weekly prompts and themes for each month. We have even alotted rewards for monthly and weekly activities.
Now here comes a game changer, thanks to the @leofinance community, we now have a short content creation platform, something like twitter on our HIVE Blockchain and its called Threads.
Yes, the leo team created this in other to help increase ease of content posting, and also attract new users and easier visibility too. As we all know the world is tilted towards shorter content consumptions like tiktoks, shorts and reels. Hive is also building platforms for that to happen and THREADS is one of them as we continue developing the greatest web3.0 platform.
LEOTHREADS GIVES US MORE POWER
With the advent of Leothreads, we can do much more. And I ll be showing a bit of how this can be possible.
In several ways. The medical community on twitter #medtwitter stand to be a very remarkable way of making very short medical content which can become heavily engaged by those who follow or understand it.
Bringing this idea on here, since we have our own community already and definitely better Threads, we can also talk about health in short content forms.
Here is an example
Woke up with a headache today and realise I hadn't been taking my meds for 2 day, drug compliance is my enemy #medhive #hypertension
The above is just an example of a thread by a know hypertensive who had a headache in the morning and realise he had been 2 days back on his drugs. This thread says alot about drug compliance, hypertension and can help people be aware of the complications.
So many replies can emanate from this and it becomes a lot to gain from.
Here is another example
1 litre of water down my throat, water therapy help your tired muscles refresh after a morning exercise...woosh! I feel good. #watertherapy #medhive
With this short content, much has been expressed, water drinking as a good health practice, excersice and how much water helps the muscles get refreshed.
There are lots of other ways to get using threads people.
How about sharing your old or new content from the Medhive community.
Hi, I just wrote a post about my menstrual diary and cramps coping. Give it a read.
#link to post#
#medhive #monthforwomen #menstrualdiary
You give more people opportunity to come around to read your post and possible support you too. And that way you are creating more value for people and for yourself.
One way of investing in good health is getting the right and currently proven health information and be aware of our health from our selves and from people who are professionals at it. And this is why Medhive exists to give Hive users that great opportunity. And we are happy for the support we have.
HOW TO BEGIN
TO USE THE OLD UI
Log on to Leothreads via
https://leofinance.io/threads
Click Sign in
Use Hivesigner method by putting your Hive username and you active key
Then Create a password for Hivesigner
HOWEVER, WE ENCOURAGE MEDHIVERS TO USE THE NEW UI AS IT IS MUCH SMOOTHER AND EASIER AND IS BEGINNING TO LOOK BETTER THAN TWITTER
How to get started on the new UI
For now, the Hive Key Chain is the only way to log into the new UI, so it will be needed by either mobile or PC.
ON MOBILE
You ll need to download the Hive Keychain from Google Play Store or Apple iOS Store.
Import your keys
Go to the browser
Log on to alpha.leofinance.io.
Click on the icon at the down left part of the screen.
Type in your Hive username and Log in.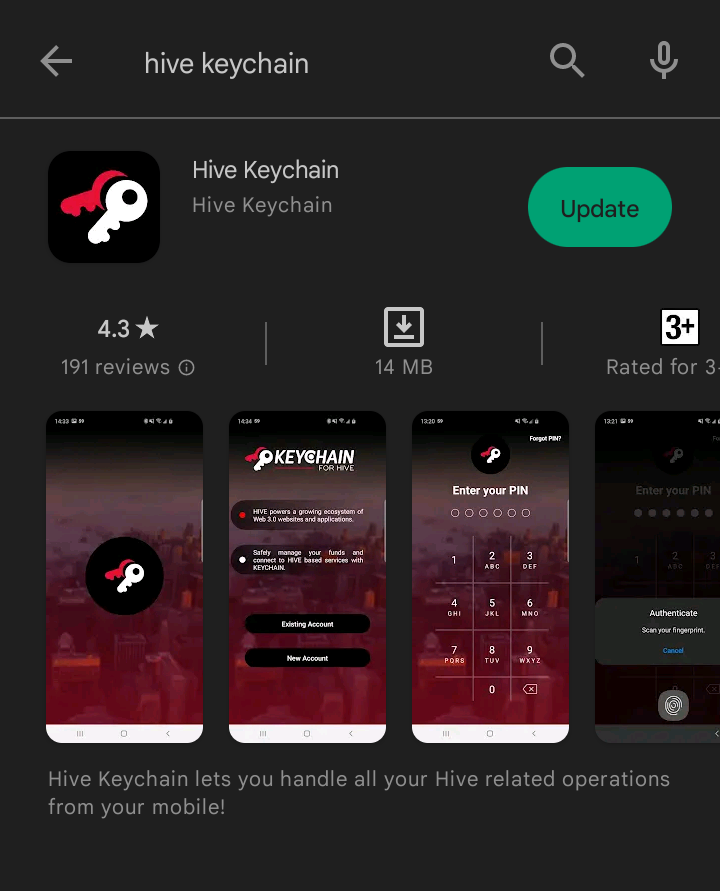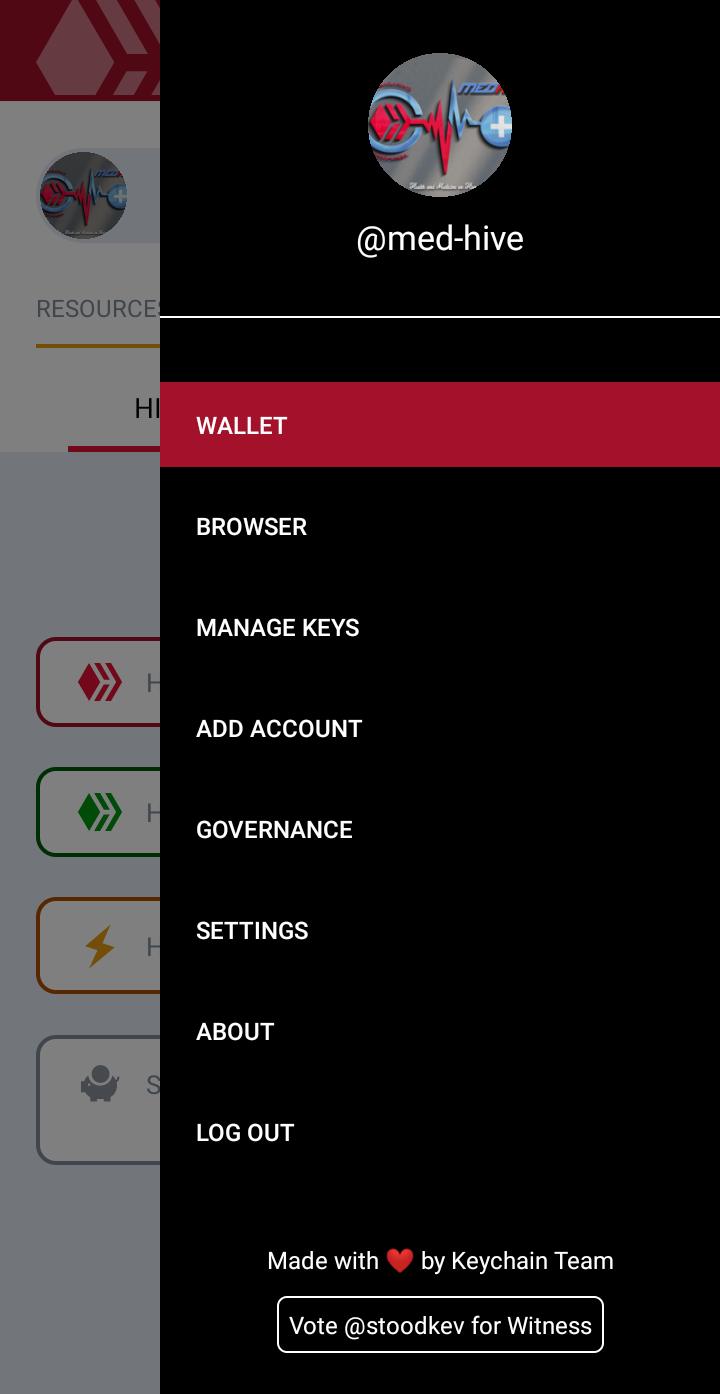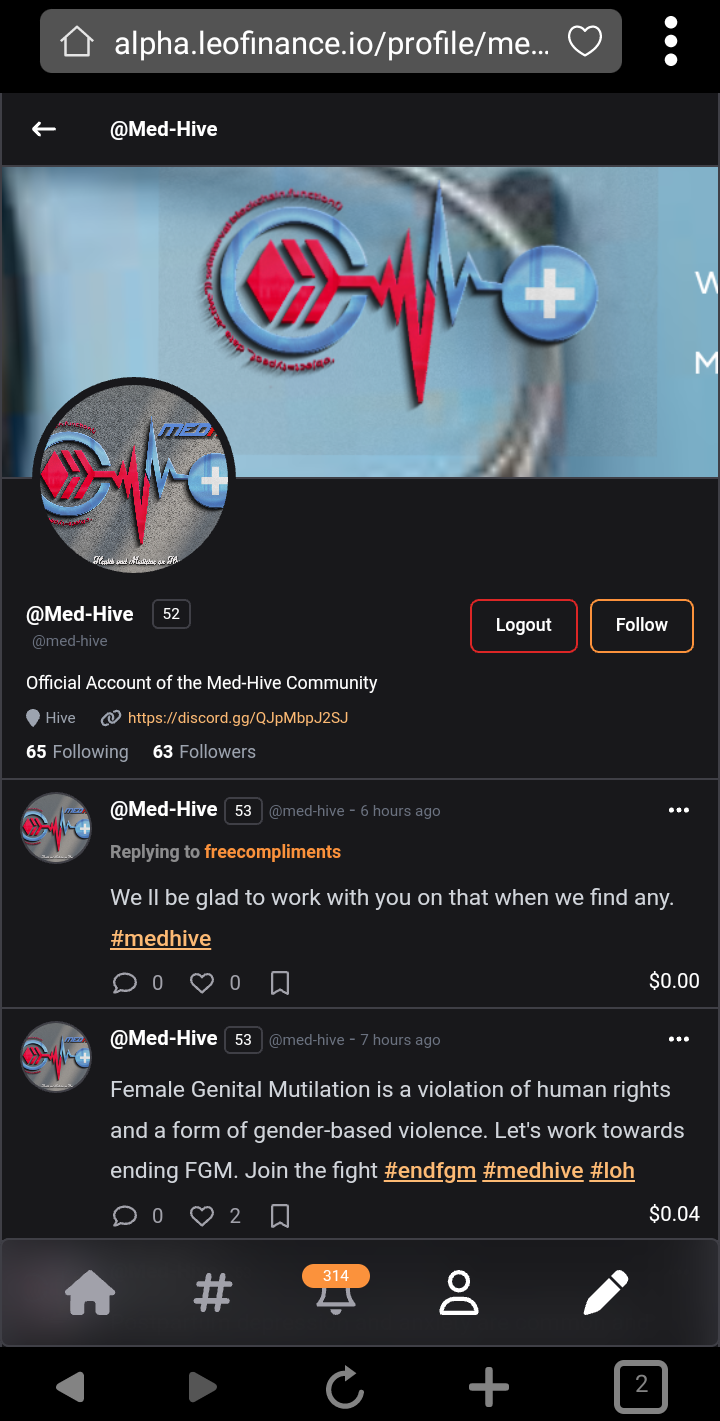 ON PC
The Hive Keychain extension would need to be on your browser, Google Chrome or Brave browser, for you to be able to log in. This post will help you do that, thanks to the leoteam.
Log on to alpha.leofinance.io.
Click on the icon at the down left part of the screen.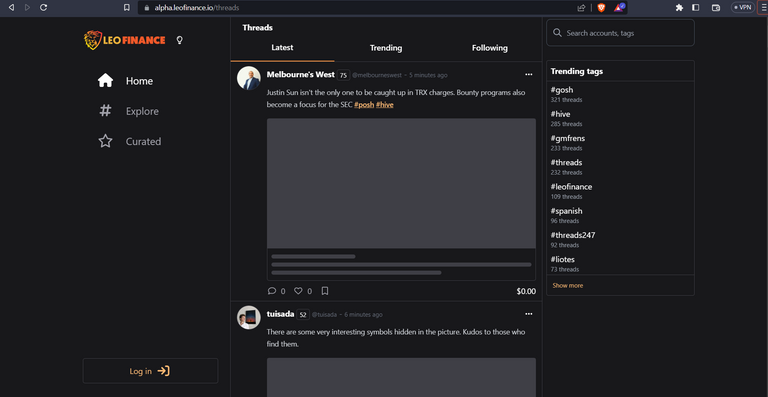 Type in your Hive username and Log in and confirm to log in.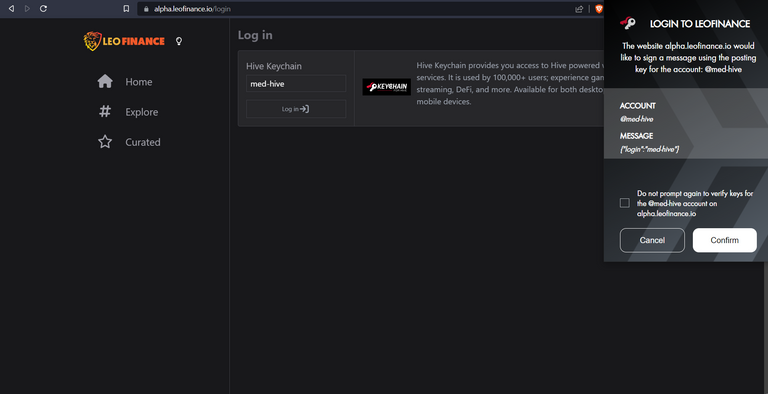 Important Notes & Rules
https://images.hive.blog/0x0/https://images.ecency.com/p/FUkUE5bzkAZT3HzV5tJDiU2ik81PCd4JCyhWnRcDN8XJsVFY3UNB8DCYSi5uDsaeqtk87SiP87xdBSa6vMF1ieB8Mym9r9it9iGboZQHPNjST7Y5yif8JjnoLV6C6nQNhK46Fccn4ZTRNsFR9hgAzUpXDQvwuRiKGVFs.webp?format=webp&mode=fit
The community admin will be on the look out for helpful threads and support accordingly.
Threads are welcome from everyone in and out of the community, everyone is welcome to join the discussions. Feel free to express yourself about this move. Write your threads around the focus area in a way that will:
Enlighten the community.

Equip readers to make healthy decisions.

Correct harmful health practices.

Encourage healthy practices.

Create and promote necessary health awareness.
The post should contain:
An English/Spanish translation if written in a native language.
If any external material or resource is used in the post, it should be well cited and ensure proper images tailored to your post are used and rightly sourced.
If references are used, place the link of each one at the end of your post, in a way it's easily accessible.
We encourage the use of the following tag: #medhive #medthreads #loh #ecency #stemsocial #health #ocd
Remember to engage with others' threads and let's make the #hashtag lively.

Join us on Discord
If you are a health professional (med-member)
Becoming a registered member is a way to ensure scrutiny of information and credential to keep our readers safe from harmful information. We ask all health professional members to join our Discord Channel so you can complete the registration process there and get your role assigned. We will be available if you need any assistance.
If you are a non-medical member
Non-medical members are also encouraged to join the Community and Discord. You will get a non-med role assigned and more importantly, you'll join in the fun! We welcome posts meeting the requirements of the community from you too.
https://images.hive.blog/0x0/https://images.ecency.com/p/FUkUE5bzkAZT3HzV5tJDiU2ik81PCd4JCyhWnRcDN8XJsVFY3UNB8DCYSi5uDsaeqtk87SUX3veA8AY8RpnbGx9cajMcMfvwhMFj5PbvPePSMfHonB8NHaeDDQ9LQBp2RJsAjWers5DGqZSiG8R1p9bPKrjBthsVqWnZ.webp?format=webp&mode=fit

Final notes
PLEASE CONSULT YOUR PHYSICIAN OR HEALTH PROVIDER IF YOU HAVE SPECIFIC QUESTIONS ABOUT YOUR HEALTH. AVOID SEEKING CONSULTATIONS FOR TREATMENT ON THE PLATFORM. YOU DO THAT AT YOUR OWN RISK AND THE COMMUNITY SHALL NOT BE RESPONSIBLE FOR WHATEVER OUTCOME.
To help support the community you can reblog, comment, upvote or even delegate to the @med-hive community account, using the following links:
Also, you can join our voting trail and help us curate good quality content. We appreciate all the help we can get to reach out to more people that might benefit from our content and to reward our community authors properly.
Lastly, we want to appreciate the hivers behind the scene that made this community possible. Thank you @jaydr, @marilour, @palomap3 and @blackdaisyft for their work and effort made for the community and for the benefit of all hivers.
Have fun and learn! We look forward to hearing from you all.
Images are screenshots from @medhive and graphics made using Canva.
https://images.hive.blog/0x0/https://images.ecency.com/p/FUkUE5bzkAZT3HzV5tJDiU2ik81PCd4JCyhWnRcDN8XJsVFY3UNB8DCYSi5uDsaeqtk87SiP87xdBSa6vMF1ieB8Mym9r9it9iGboZQHPNjST7Y5yif8JjnoLV6C6nQNhK46Fccn4ZTRNsFR9hgAzUpXDQvwuRiKGVFs.webp?format=webp&mode=fit
---
---