Reciclaje de protector de ventana por marco oxidado // Recycling of rusted window frame window protectors
Es un placer estar con ustedes de nuevo con ustedes , mis excelentísimos amigos hivers. Teniendo muy claro que sus comentarios en mis escritos serán bien recibidos y de gran ayuda para así dar lo mejor de mi.
A continuación les quiero hacer llegar de una manera muy sencilla y práctica escrito relacionado a un trabajo de construcción, en éste caso de herrería , donde les explicaré paso a paso las modificaciones que realicé a unas rejas protectoras de un apartamento, donde todas se encontrabn en mal estado en sus marcos, notando más deterioro en su parte inferior, hay que acotar que éste tipo de reparación son de una manera un poco engorrosa debido a que los marcos de las rejas por su grado de oxidación se hace un poco peligroso su manipulación por presentar partes filosas que pueden ocasionar una accidente o lesiones que lamentar .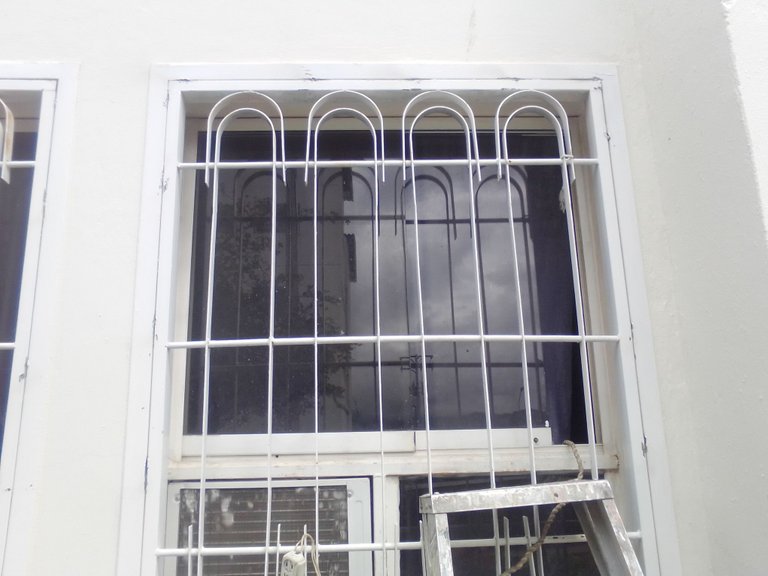 Teniendo presente que cuando diseñaron estás rejas no le dieron mayor importancia a las consecuencias a futuro que podría ocasionar hacer sus marcos con tubos de 2×1 y con un mínimo espesor de 0,90 de calibre, sin tomar en consideración que iba a estar expuesto a factores externo corrosivos como la lluvia principalmente. A simple vista se nota que estos marcos metálicos, específicamente entre el tubo de la parte inferior y el riel de la ventana corrediza se deposita el agua por no tener una pequeña separación para desagüe entre el marco de la ventana y el de la reja.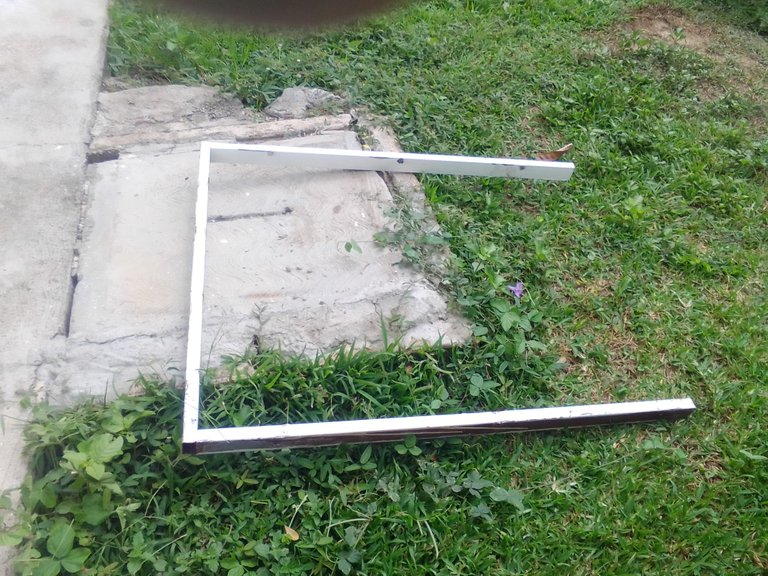 Por lo ya antes descrito me vi en la necesidad de eliminar todos los marcos de las rejas protectoras elaboradas por tubos de 2"×1 completamente deteriorados. Analizando un poco éste diseño se puede decir que se pudo haber evitado toda esta reparación si se hubiese fabricado desde un principio sin estos marcos y simplemente soldando directamente al marco de la ventana.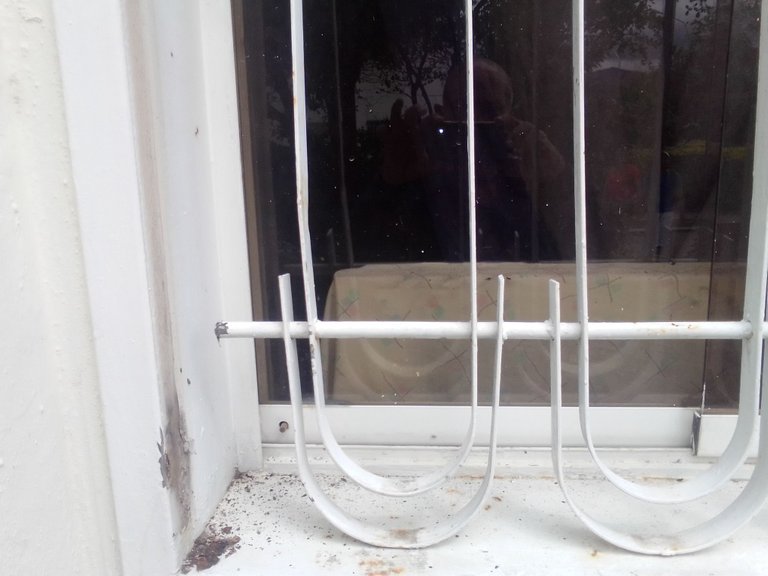 Teniendo en consideración que las rejas como tal se encontraban en muy buen estado ya que fueron diseñadas con pletinas de 1"½ de ancho por 3/16 de espesor y con barra lisa de ½ pulgadas de diámetro decidí fijarlas de nuevo en el marco de la ventana empotrado, cabe mencionar que dicho marcos son fabricados de latón, siendo un material con gran resistencia a la corrosion, muy utilizados tanto para marcos de puertas y ventanas.
Hay que tener muy claro que al construir cualquier estructura metálica que se vaya a exponer mucho a la humedad o donde existe salinidad en el ambiente va a pasar por un proceso la,acelerando la oxidación, teniendo la particularidad de debilitarse , es muy importante el uso de de productos anticorrosivos, encontrándose en el mercado gran variedad , siendo unos de ellos los que funciona a nivel molecular y los que se aplica sobre el metal de una manera superficial, que es el más común, entre otros, para así evitar un deterioro progresivo en las estructuras metálicas.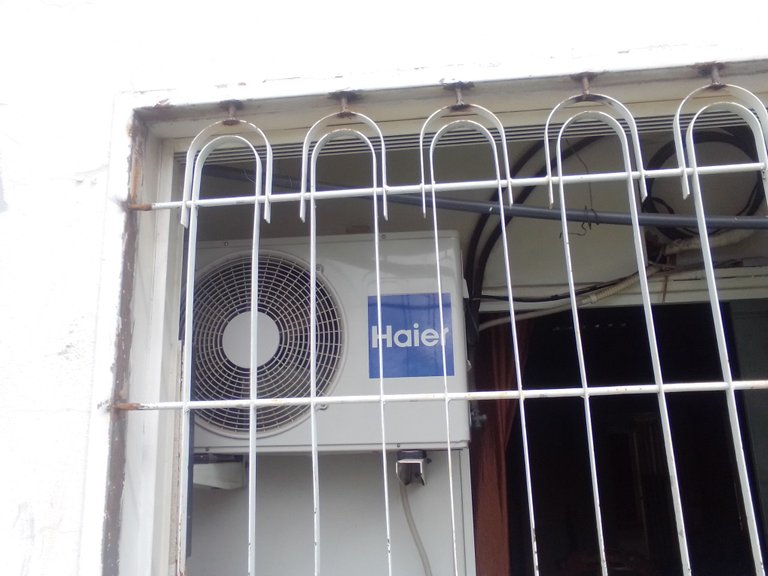 Por ahora no tengo más argumentos que dar, solo quiero agradecer su interés por el tiempo que le dedicó a éste tema , me gustaría saber si fué de su agrado, muchas gracias y hasta pronto.
---
ENGLISH
---
It is a pleasure to be with you again, my excellent hivers friends. Having very clear that your comments in my writings will be well received and of great help to give the best of me.
Next I want to make them arrive in a very simple and practical way writing related to a construction work, in this case of blacksmithing, where I will explain step by step the modifications that I made to some protective bars of an apartment, where all were in poor condition in their frames, It should be noted that this type of repair is a bit cumbersome because the frames of the grates by their degree of oxidation is a bit dangerous to handle because they have sharp parts that can cause an accident or injury to regret.
Bearing in mind that when they designed these gratings they did not give much importance to the future consequences that could be caused by making their frames with 2×1 tubes and with a minimum thickness of 0.90 caliber, without taking into consideration that it would be exposed to external corrosive factors such as rain mainly. At first glance it is noticeable that these metal frames, specifically between the bottom tube and the rail of the sliding window water is deposited by not having a small gap for drainage between the window frame and the grille.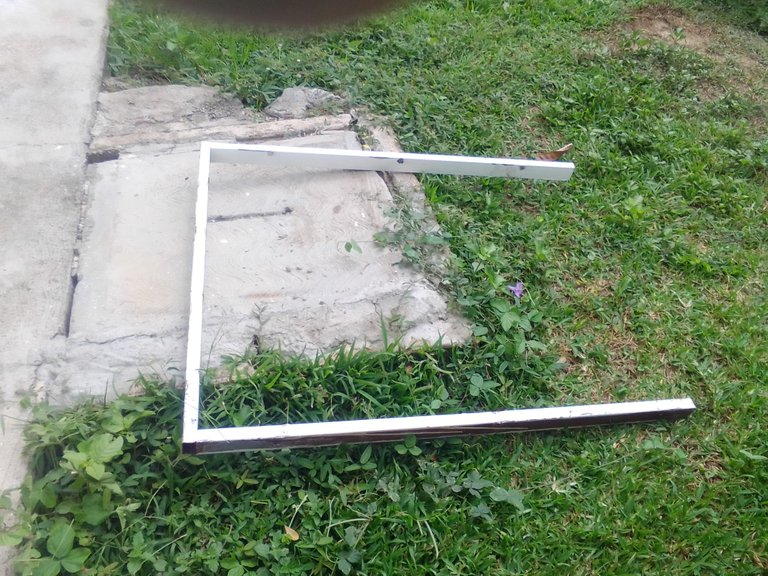 Because of the above I had to eliminate all the frames of the protective grates made of 2"×1 tubes completely deteriorated. Analyzing this design a little, it can be said that all this repair could have been avoided if it had been manufactured from the beginning without these frames and simply welded directly to the window frame.
IMG_20220427_101414.jpg](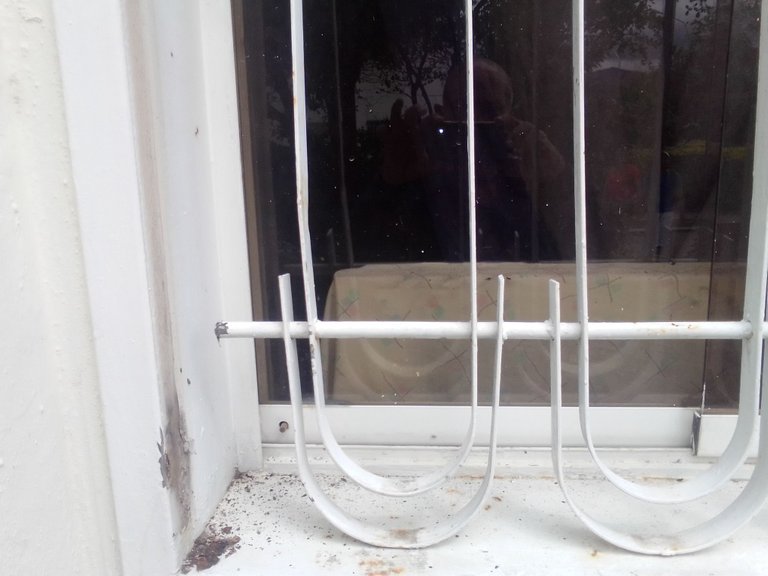 )
Taking into consideration that the gratings as such were in very good condition since they were designed with 1"½ wide by 3/16 thick plates and with ½ inch diameter smooth bar, I decided to fix them again in the embedded window frame, it is worth mentioning that these frames are made of brass, being a material with great resistance to corrosion, widely used for both door and window frames.
IMG_20220427_101406.jpg](
)
We must be very clear that when building any metal structure that is going to be exposed to moisture or where there is salinity in the environment will go through a process la, accelerating the oxidation, having the particularity of weakening, it is very important the use of anticorrosive products, found in the market great variety, some of them being those that work at the molecular level and those that are applied on the metal in a superficial way, which is the most common, among others, to avoid a progressive deterioration in metal structures.
IMG_20220427_095620.jpg](https://files.peakd.com/file/peakd-
For now I have no more arguments to give, I just want to thank you for your interest for the time you dedicated to this topic, I would like to know if it was to your liking, thank you very much and see you soon.
---
---