Camping Club Hive Photo Challenge "Winter Theme" (EN-TR) CCH Topluluğu Fotoğraf Challenge "Kış Teması"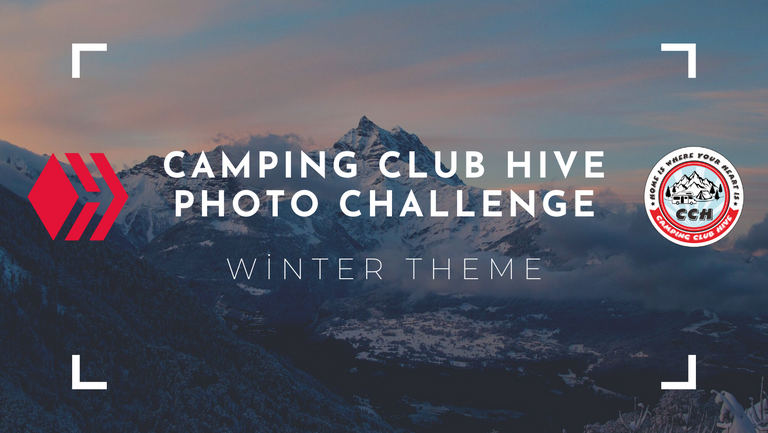 Designed using Canva.com
ENG
Hello Camping Club Hive Family. 😀
It's snowing somewhere these days and I really like these snow scenes. All the seasons are really beautiful. We are now in the winter season and we as the Camping Club Hive team decided to organize a Winter Photography Challenge. In this Challenge, we want you to share your own photos of winter with us and we want you to write something about it.

RULES:
Your post must be at least 200 words.
Your post must contain at least 3 photos. These photos should be about the winter season or make you think of the winter season. ❄️
Tags you must use in your post #cchwinterchallenge and #cch
You must definitely use these tags because we will look at and evaluate the challenge posts from these tags.
The #cchwinterchallenge tag is only valid for this challenge.
All photos must be your own photos.
The photos and articles you share should only be on the Hive Blog. It should not be a photo or text that has been used elsewhere.
Copy-paste and plagiarism are strictly prohibited!
Invite two of your friends to participate in the competition.
To make 2 comments in order to increase interactions in our community.
You can only share 1 post.
You can share the link of your post in the comments section.
The challenge duration is 8 days. Depending on the number of participants, the time may be extended.

Rewards:
5 HIVE to 1st
4 HIVE to 2nd
3 HIVE to 3rd
2 HIVE to 4th
5 HIVE to 5th
A total of 50 PGM Tokens will be distributed to 10 people, excluding the winners, to the top 10 authors. 5 PGM Tokens for each person.
The sharing of everyone who participates will be contributed by the @hive-117778 account and our admin @visionaer3003.
Umarım bu challenge' ın konusunu beğenmişsinizdir ve yarışmaya katılırsınız. Paylaşacağınız fotoğrafları ve yazıları sabırsızlıkla bekliyor olacağız.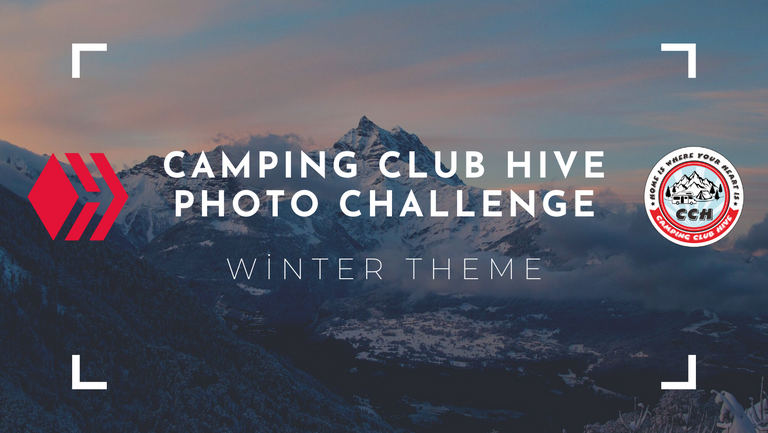 TR
Merhaba Camping Club Hive Ailesi. 😀
Bugünlerde bir yerlerde kar yağıyor ve bu kar manzaralarını gerçekten çok beğeniyorum. Mevsimlerin hepsi gerçekten çok güzel. Şuan kış mevsimindeyiz ve biz Camping Club Hive ekibi olarak bir Kış Fotoğrafları Challenge' ı yapmaya karar verdik. Bu Challenge da bizimle kış ile ilgili kendi çektiğiniz fotoğrafları paylaşmanızı istiyoruz ve bununla ilgili bir şeyler yazmanızı istiyoruz.

KURALLAR:
Gönderiniz en az 200 kelime olmalı.
Gönderinizde en az 3 tane fotoğraf olmalı. Bu fotoğraflar kış mevsimi ile ilgili olmalı veya kış mevsimini düşündürmeli. ❄️
Gönderinizde kullanmanız gereken etiketler #cchwinterchallenge and #cch
Bu etiketleri kesinlikle kullanmalısınız çünkü challenge postlarını bu etiketlerden bakıp değerlendireceğiz.
#cchwinterchallenge etiketi sadece bu challenge için geçerli.
Fotoğrafların hepsi sizin kendi çektiğiniz fotoğraflar olmalı.
Paylaştığınız fotoğraflar ve yazılar sadece Hive Blog' da olmalı. Başka bir yerde kullanılmış fotoğraf ya da yazı olmamalı.
Kopyala yapıştır ve intihal yapmak kesinlikle yasaktır!
İki arkadaşınızı yarışmaya katılmaları için davet etmek.
Topluluğumuzdaki etkileşimlerin artması amacıyla 2 yorum yapmak.
Sadece 1 gönderi paylaşabilirsiniz.
Gönderinizin linkini yorumlar kısmında paylaşabilirsiniz.
Challenge süresi 8 gündür. Katılım sayısına göre süreyi uzatmak söz konusu olabilir.

ÖDÜLLER:
Birinciye 5 HIVE
İkinciye 4 HIVE
Üçüncüye 3 HIVE
Dördüncüye 2 HIVE
Beşinciye 1 HIVE
Kazananlar dışında en iyi ilk 10 yazara toplam 50 PGM Token 10 kişiye dağıtılacak. Her bir kişi için 5 PGM Token.
Katılım sağlayan herkesin paylaşımına @hive-117778 ve @visionaer3003 tarafından belirli miktarda upvote sağlanacaktır.
Umarım bu challenge' ın konusunu beğenmişsinizdir ve yarışmaya katılırsınız. Paylaşacağınız fotoğrafları ve yazıları sabırsızlıkla bekliyor olacağız.


Community leaders:

@campingclub CCH Curator
@mecurry CCH Raffle Manager
@dagobert007 Report Manager
@baycan CCH Contest Queen
@sudefteri Angel of the Team
@mehmetfix Challenge Manager
---
---