Flying Squid Eats the Chicken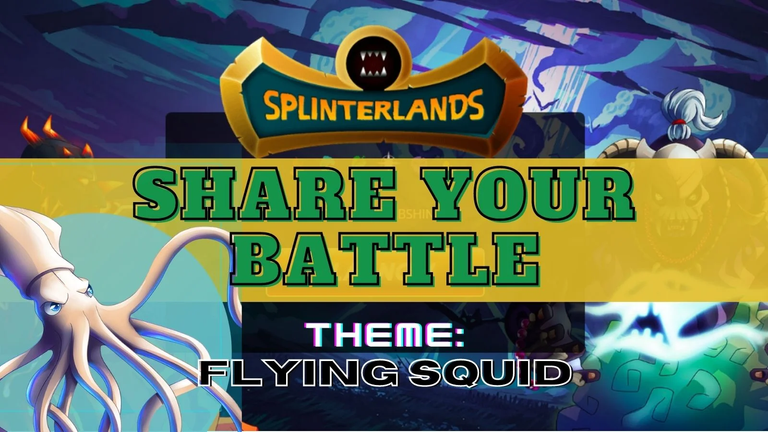 It is time for another Splinterlands Share Your Battle. I wanted to participate early since it is also the beginning of a new season in the game. There are tons of accomplishments to achieve if we are to head to the game early and record some wins. That being said, there are also a lot of downsides to it, the first one is you will be facing a lot more active users because just like you, their ranks were also reset to lower tiers and they will be actively trying to climb the ranks again.
For this week's theme, we are to use a monster from the Water Splinter. It is a creature that lives and breathes underwater and for some unknown reason, it makes me crave some Takoyaki or something.
It is none other than, Flying Squid. It is also part of the Chaos Legion Edition. It costs 7 mana points which tells you a lot about how good the potential of this monster is. It has also a melee attack with a decent speed of 3 points. It has also a high HP which makes it a bit more sturdy for an attacker. It has the ability Reach which allows it to attack from the second position even though it is a melee-type attacker.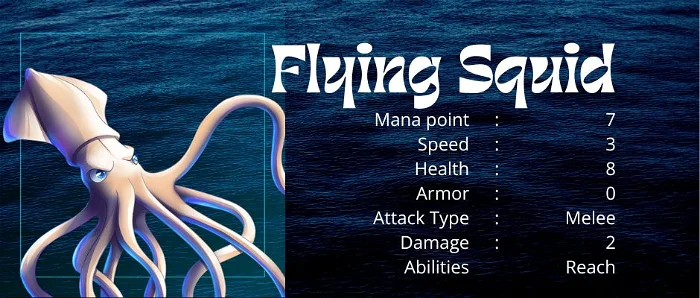 Water Splinter? I was like okay, I used some water lineups from time to time so I thought that I would be able to score some wins using this Flying Squid. I didn't think that it would be so easy, but I also didn't think that it was gonna be that hard. Before I was able to win a match using this monster, I suffered a lot of losses along the way, and I mean A LOT. The battle history page on the game's website wasn't even enough to list down all the matches I played and lost just trying to pick that right combination of monsters.
But still, I am thankful that somehow, some way, perseverance really pays off. It just came a little late than intended. I was on it for hours before I scored my very first win. So let's not talk about all those losses, let's just focus on the win and how I got it.
First, I thought that this Flying Squid will be tougher if I used it with Kelya as the summoner.
Kelya grants additional armor and speed to her teammates. And with that, the Flying Squid is even harder to kill and even faster to hit.
For the tank, I went with Serpent of Eld.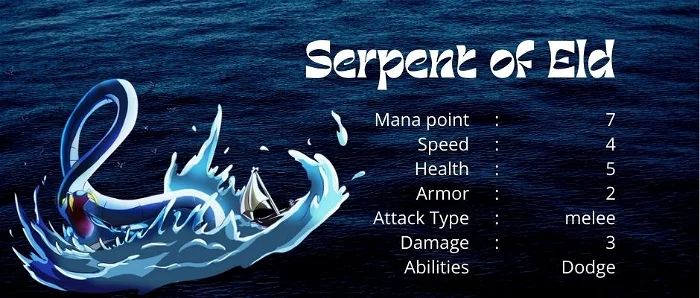 This is my go-to monster when it comes to battles with Water. I think that it is a good monster to be a tank. It has a decent combination of HP and armor. It's even better because of its ability Dodge. If you're really lucky, this monster could take on every single one on the opposing side. I think that it will be a great monster to use with the Flying Squid. They are both fast attackers and both mean melee-hitters.
The second monster to be placed on the battlefield is of course the Flying Squid. That's the best place for it because of its ability Reach. The ability allows it to attack from behind the tank even though it has a melee-type attack. You can just imagine the Flying Squid using its long tentacles to attack from a short distance.
Next comes a little fairy.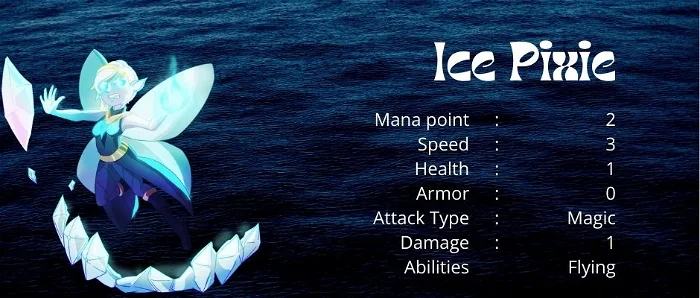 One of the reliable attackers on the Water Splinter team is the Ice Pixie. It only costs 2 mana points and it can help a lot with offense since it deals magic-type damage which ignores the armor attribute of the enemies. It's a good combination for the Flying Squid because it can augment the distance because it attacks from range. It's also a great monster to have if you're lucky because of its Flying ability. It can cause a lot of misses from the enemy if they are all grounded monsters.
The last monster on the lineup and is definitely not the least is the Deeplurker.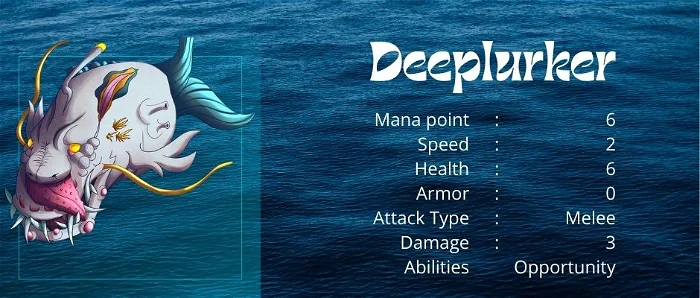 The Deeplurker is also an ideal monster to bring forth with the Flying Squid. With it on the lineup, the three completes the melee trio that could wreak havoc not only on the surface of the ocean but to the deepest depths of the water.
With the Deeplurker on position, my lineup is complete.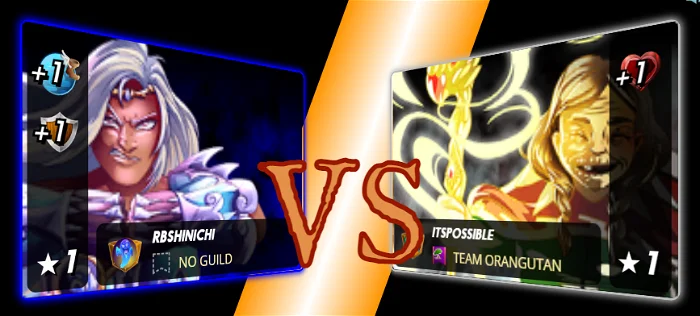 The match was set and it was against a group of Life Splinter monsters.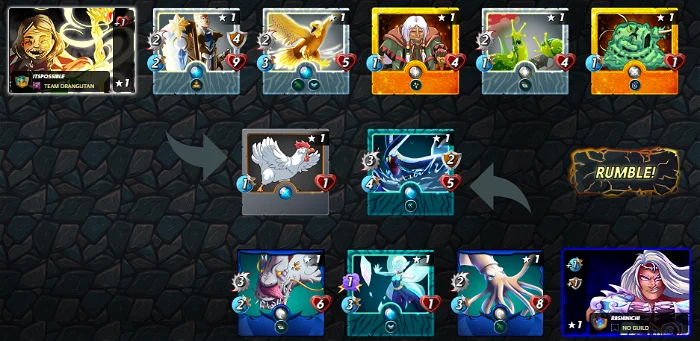 The cards were laid on the table and the opposing had some pretty-looking cards. I don't know about you but those borders screamed dollar signs at me. I'm not sure but I'm guessing that those cards cost a lot. Moving on, the battle ensued and our fates were sealed the moment the "Rumble" button was pressed.
There was nothing I could do more except watch the attacks hit. It's all up to the system now. Thankfully, the odds were in my favor the moment the Flying Squid took on that chicken. Lol.
But the MVP for this game was definitely the Ice Pixie which caused a lot of misses from the other side.
You can also watch the replay of the game by going to this link: Battle Link.
Or if you would like to watch a video instead, you may peruse this link:

In retrospect, my strategy worked well against the opponent because he focused on the number of monsters instead of the quality. If he had just one more capable attacker there, I would have been in great trouble. I am also not quite sure what to change on my strategy since I really pulled out every trick I knew just to make use of the Flying Squid.
Hmmmm. Do I like the Flying Squid? Not particularly. I mean, it's a great monster to be placed in the second position, but aside from that...I don't think that it has any other selling point, plus the mana cost to use it is pretty steep.
That's it for me and I thank you for reading this one. Until we read again...
Cheers!!!
Posted Using LeoFinance Beta
---
---