Crypto Rebound and first reported Crypto Hack of 2023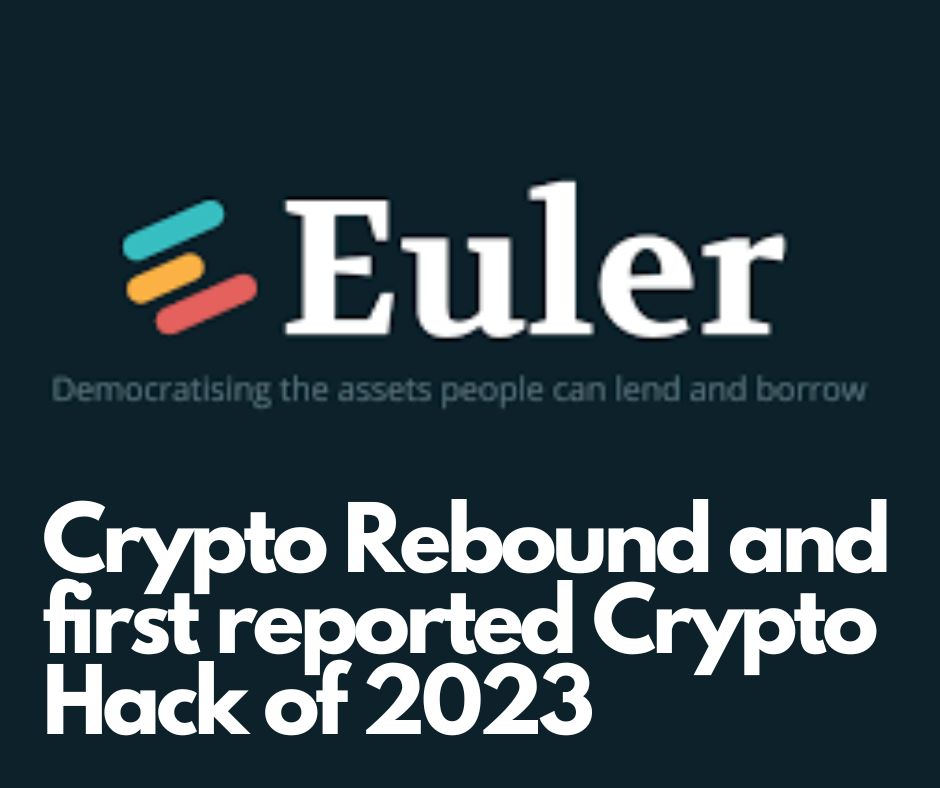 Crypto Rebound and first reported Crypto Hack of 2023
2023 is now in the third quarter and we now have our first reported hack which involves Euler Finance and flash loans that enabled the attackers to steal $US197 Million dollars worth of DAI, WBTC, stETH and USDC.
The US Treasury sanctioned the use of Tornado Cash a service that enables users to insert crypto currency and then sending it through multiple different wallets making it hard for people to track the stolen digital assets. This service has been used to distribute the stolen tokens.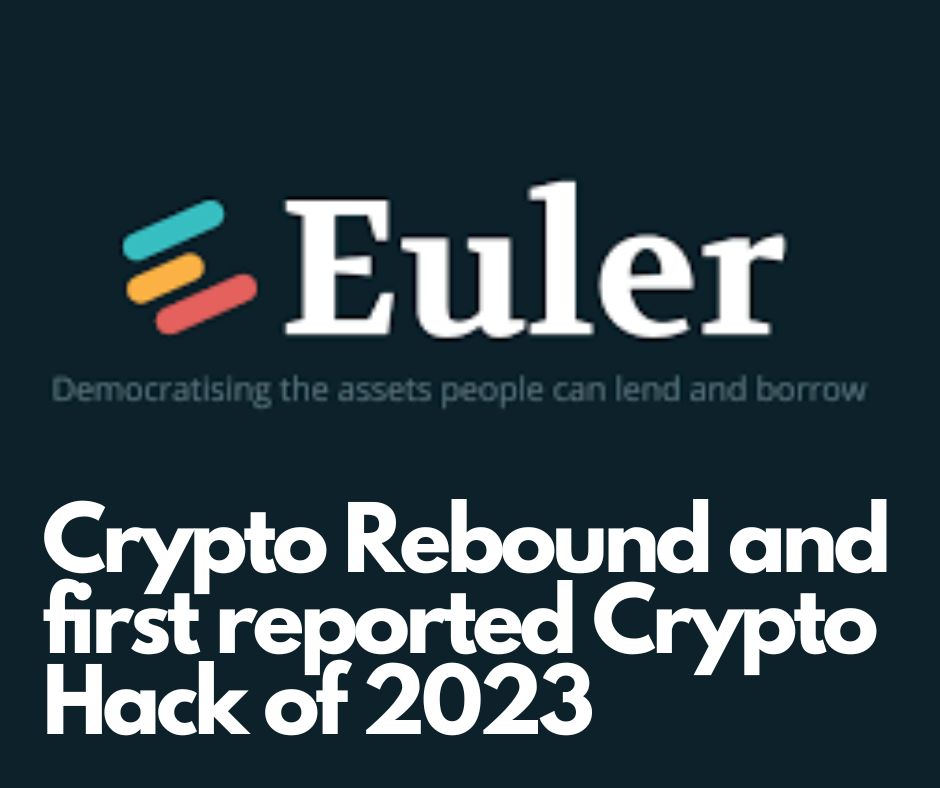 image source
Situation is still being monitored
In a recent statement released to Twitter Euler is still monitoring the situation and will provide further details to the crypto sector once more information is released.
The hack comes at a challenging time for the Crypto sector as mainstream adoption continues to take a hit with the banking system collapse and users losing faith in the digital currency world.
Although $US197 Million is not as large as previous hacks it still send a message to many that crypto assets are still at risk of code exploits as the sector continues to refine and enhance it's security protocols.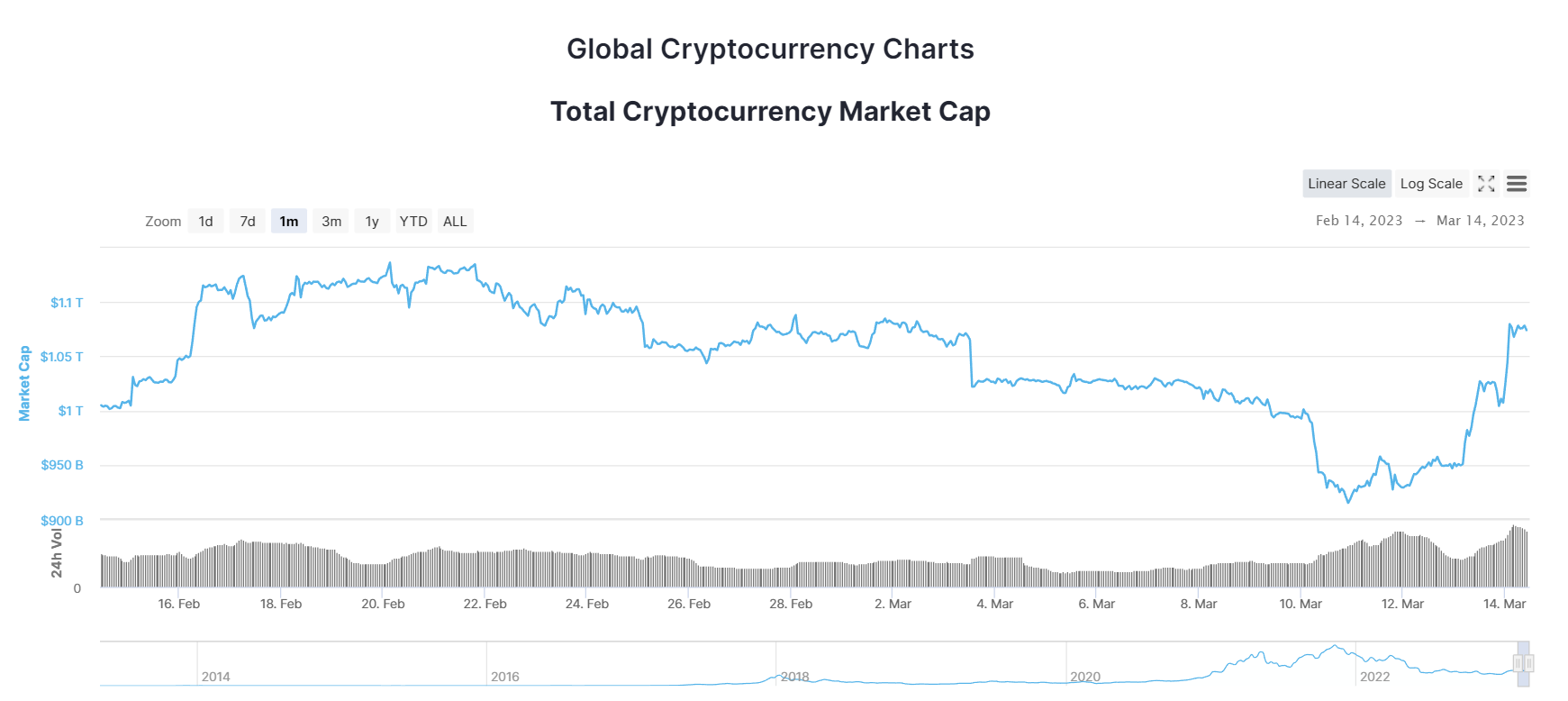 image source
Crypto Sector Rebound
Despite today's news of a multimillion dollar hack the crypto sector has rebounded almost 6% today at news that US and UK banks will cover the collapsing banks and secure funds of depositors caught up in the Silicon Valley Bank and Silvergate saga to ensure the US and UK economy.
USDC is making a recovery and after a significant dip Bitcoin has regains lost ground and has returned to $US24,000 price point at time of writing.
While payment systems are scrambling to regain control of the situation there is still movement towards digital payments with Polkadot teaming up with Stellar to bridge payment systems to Forex markets. Stellar currently operates with Moneygram which enables it to access fiat markets.
So while one bridge burns another is built showcasing the rapid speed of the digital currency world and how technology can quickly switch and adapt to the emerging market.
image sources provided supplemented by Canva Pro Subscription. This is not financial advice and readers are advised to undertake their own research or seek professional financial services.
Posted Using LeoFinance Beta
---
---