Is the Worst of Crypto Over?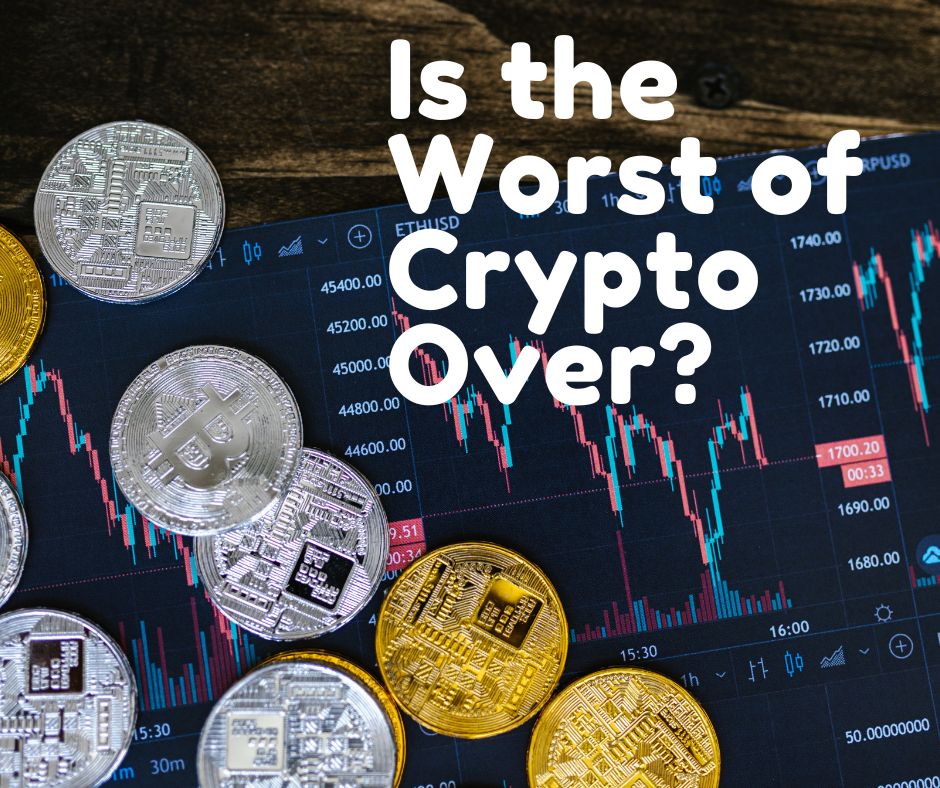 Is the Worst of Crypto Over?
2021 was a wonderful year for Crypto Currency seeing digital assets rise in popularity and value despite the broad range of digital assets everything seemed to be up. That was until May of 2022 where things got messy as projects began to crumble due to poor coding and lack of a better word, unprofessional leadership.
As things began to correct themselves we were thrown another blow with the FTX debacle but that now seems to have settled a bit despite large withdrawals of Bitcoin and Ethereum from centralised exchanges which shows people are losing faith in the current system.
But it is time to take a look at the top markets and how they are performing to get a look into where we think things are heading and if the worst is over.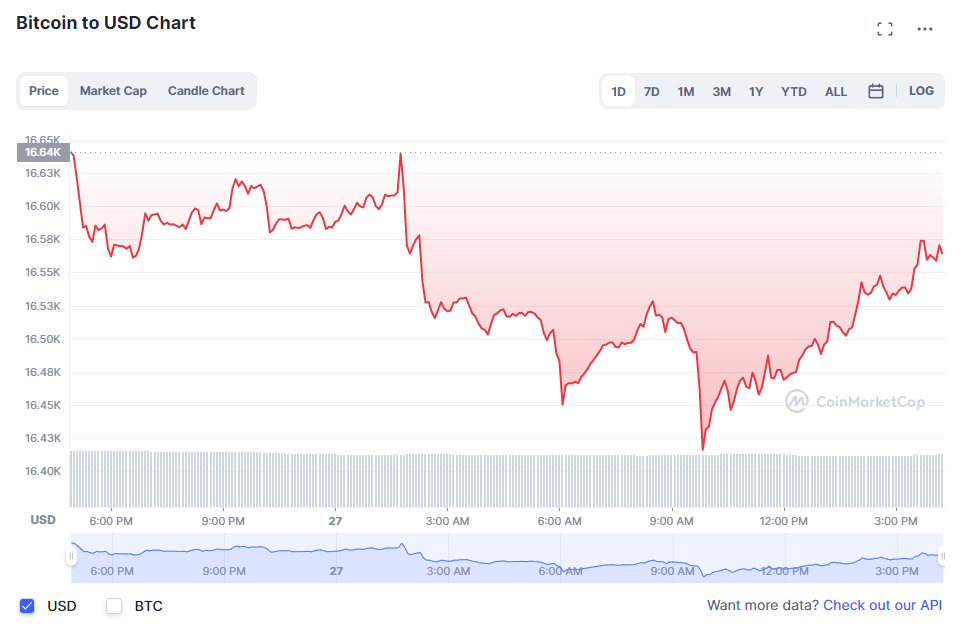 image source
Bitcoin
We have seen some pretty good gains today as Bitcoin trading picks up and although the day looks a little choppy the 7 day outlook has Bitcoin trading at $US16,546 up from a low of $US15,660. The Monthly outlook shows us Bitcoin isn't at it's previous support base of $US20,000 but the market is slowly growing as confidence returns.
The question everyone is asking is if this is the new support base for Bitcoin but as we can see it is slowly climbing back up to that $US20,000 key point so this could potentially be the time to buy if you're looking at a time to enter the market. With Billions of dollars of Bitcoins being transferred to personal, private wallets this indicates investors are HODLing and not looking at selling anytime soon.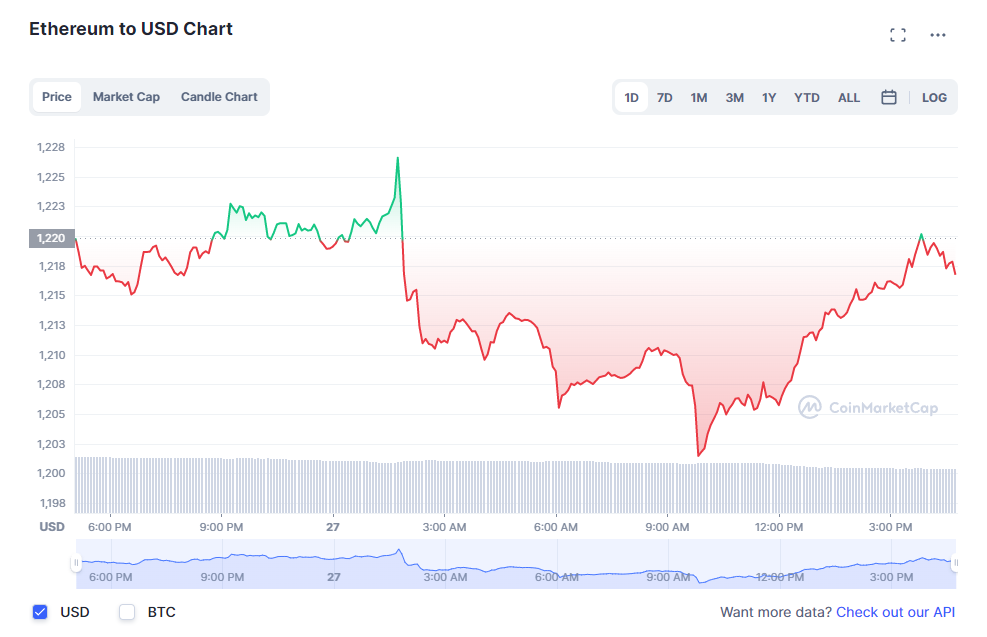 Image Source
Ethereum
Ethereum's daily chart looks similar to Bitcoin but where it begins to differ is in it's 7 day outlook which seems to have performed better than Bitcoin over the past 7 days growing alot faster and recovering lost ground. Expanding beyond 7 days and checking its monthly outlook while taking a hit throughout the FTX debacle it's growth is continuing to indicate an upward trend.
Surprisingly is the little impact the FTX drainer who swapped Ethereum for Bitcoin for more than $US200 Million has had little impact on Ethereum's support base and the token continues to do well.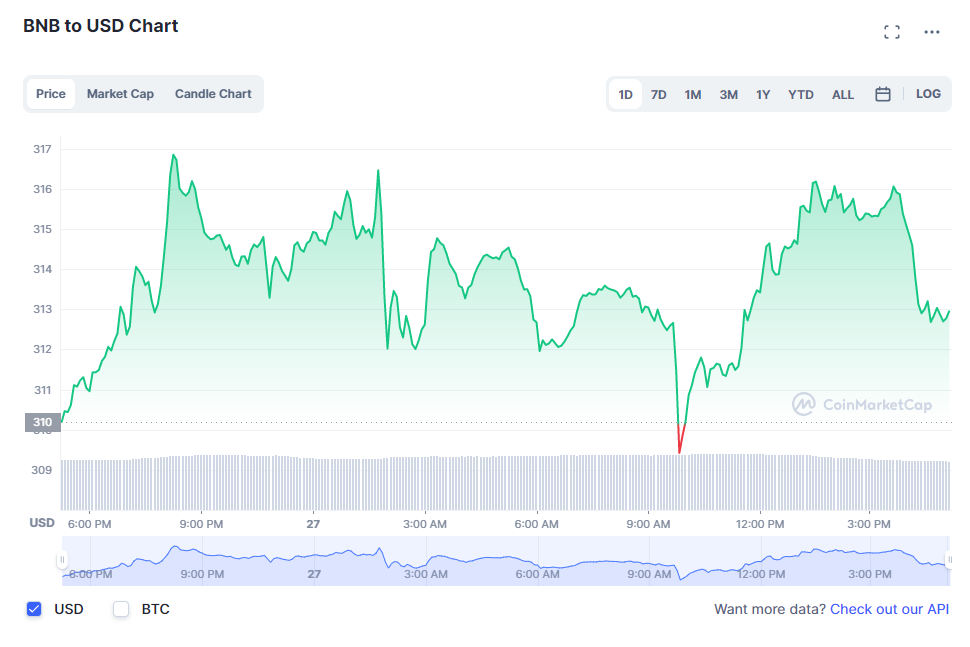 Image Source
BNB
Doing remarkably well is Binance's native token BNB maintaining a GREEN 24 hour outlook and expanding to 7 day outlook continues to show strong growth and event on the 30 day outlook BNB continues to be unaffected by what has gone down over the past few months with the FTX collapse.
No doubt it has everything to do with Binances Proof of Reserve which was announced and launched which will be an open and transparent reporting on how it's liquidity pools are doing that will ensure people do not fall victim to similar issues as FTX. Although it is yet to be seen.
So what are your thoughts of the current market? are we now through the worst of it or will the return to profit take a little longer? let me know in the comments section below.
Image sources provided supplemented by Canva Pro subscription. This is not financial advice and readers are advised to undertake their own research or seek professional financial services.
Posted Using LeoFinance Beta
---
---