When you can't parent anymore, smile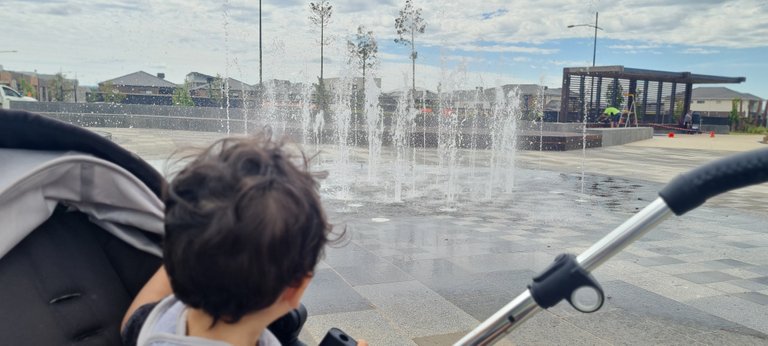 We often talk about all the wonderful things about parenting and how great it is, but how often are we truthful and talk about the hardships that it also brings. Sleep deprivation is pretty hard man many sleepless nights compound to a significant amount of stress. Then of course if you're breastfeeding there is the constant suckling child which makes it even harder in winter and summer periods.
For obvious reasons I don't have any experience in breastfeeding but I do get some good words from my wife on the hardships of it. But none of this is probably even the hardest part, yes they are challenging and you sigh a breath of relief as you do make it through certain milestones like when they commence eating solid food which equates to more fuller nights sleeps. It brings its own problems as now nappies are quite full and then a new happy milestone as your children become potty trained.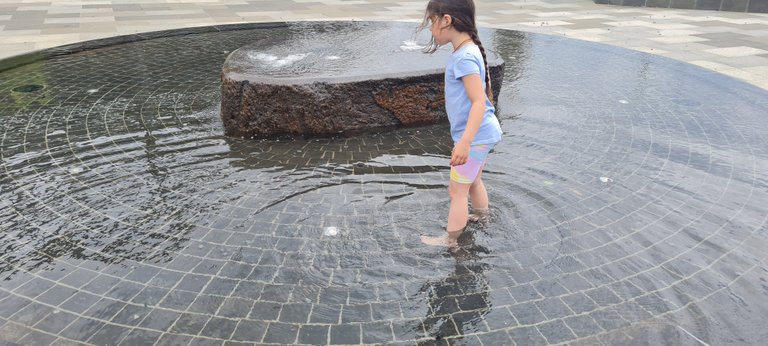 But as kids get older things become even harder for parents as everything in this world to a child is new and exciting even if they have walked passed a water fountain thousands of times. They may not have ever noticed it but as their cognitive ability expands they become more aware of their surroundings and want to explore more, learn more, do more and be more.
At this stage a significant amount of resistance is beginning to manifest as your children begin to develop their own personalities and identities through the foundations we have parents have set over those very early years.
I've always been an open and honest parents encouraging my children to explore and do more, take risks, get hurt, try something new. I do this because I started my early career in human development so I understand the importance of autonomy. I also do not tell my children all the answers but ask them for the answers which forces them to think. You'd be surprised how smart one year olds are, I learn more each day about this age as my son who is one learns alot faster because he models his older sister.
Unfortunately on Friday I couldn't hold it together for much longer and desperately needed respite, respite which I have not had in almost two years due to the lock downs we have had here in Victoria. I've been fortunate as I've still been working throughout the lock downs but attempting to home school kids, maintain a house hold and work hasn't been easy. Especially with an active 4 year old who just wants to always run and is rapidly learning about the world around her.
I woke up Friday and couldn't do the day. I called in sick and took the kids for a drive. Where I ordered a number of coffees and just sat in front of a fountain for 3 hours.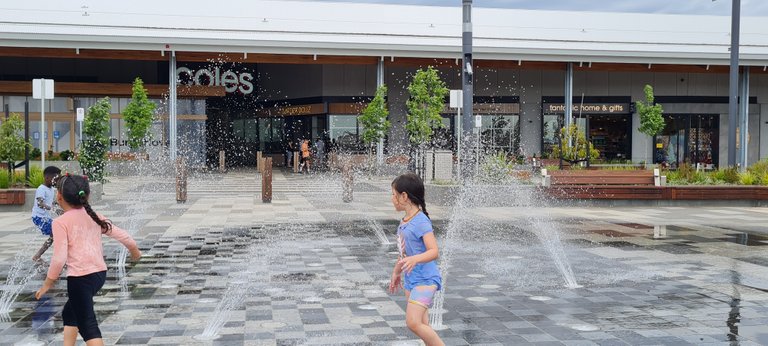 Little Miss had a ball, despite my pleads of don't go into the fountain she still did. To be honest I didn't really care as I was more worried at the thought I didn't have a change of clothes for her and how I would deal with the constant screams of "I'm cold". Fortunately it is getting warmer here now as we move into summer and Friday was a hot day I believe it was a sunny, cloudless high 20 degrees celcius. For Australian weather where our summer are typically 35 to 46 degree Celsius it's a cold warm day.
While I watched little miss play and make new friends I then literally watched paint dry, the bloke that was painting it was really entertaining to watch. Nothing special or different just a bloke painting.
But it felt great. There was no rush that I had to be in and out. The virus is still around and we will have to be conscious of it but being outside in the sun for a long time watching the kids play was so liberating. For those that don't know we had restrictions eased on Friday and now there are no time limits to out doors or reasons to leave home. These are simple pleasures that mean so much, I will never again take them for granted especially as a parent because this time is all I typically get as respite.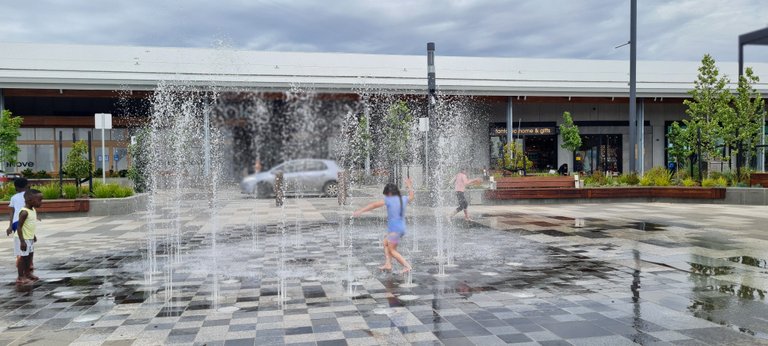 It got me thinking about the world, in fact it's probably the first time in two years where I have been able to hear my own thoughts in my mind and that is that a lot of people would have experienced hardship for the first time or will be, many won't know what to expect or do and can't make sense of what has happened.
PTSD will most likely scar many of our age group and perhaps younger. It's OK not to be OK, we have just gone through a heck of a pandemic and we've done so with such greatness but it hasn't been easy.
If this is you please reach out, get help and talk to friends if you need to. I would like to offer my assistance but in all honesty, I probably won't be any good to you because it has impacted me really hard. I'll probably experience a bit of anxiety as things begin to get back to normal and that is OK too.
But you know what, I'm just really glad we're through the thick of it finally and Friday for me was my final straw. I love my children with all my heart and would die for them, but sometimes I can bearly hold it together and I can feel the frustration building up inside. It is in those moments that I need to leave and allow my children to utilise all that energy and burn it off.
See, the frustration and hardship isn't you or your kids. Kids look upto us because we are their world and we are their first teachers so they do not know. As adults we need our own time but to children we are their time.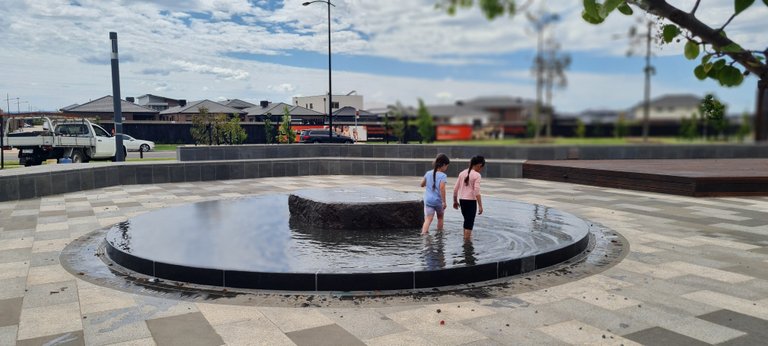 Eventually they will grow older, they will make friends and they would have hopefully learned from us as much as they need and then they will be off to learn the rest on their own. To learn from others what we could not teach and to experience things in their terms and it will be in those moments that we as parents will feel empty, we will have our silence and our respite but we will be longing for their pestering.
We will long to be our children's teachers and by then they would have taught us the value of patience and understanding which is why I always hold my children close and smile even when I feel like ripping my hair out. 😊
---
---