Ecency Discord #edtopic -CLEANING
This week the Ecency Discord posting topic has been CLEANING. Everyone can join in, you can post from any frontend, but do use #ecencydiscord and #edtopic as two of your tags to make it easier to find your post. You may win POINTS!
It wasn't difficult for me to decide what my cleaning topic would be. My entire week has been consumed with a project that has been planned all summer and finally we had everything fall into place so that it could be completed.
My deck was in desperate need of being restained. It had been over 10 years since it had had a Fresh coat of stain and there were places where it had gotten down to bare wood, as you can see when I attempted to take this shadow photo.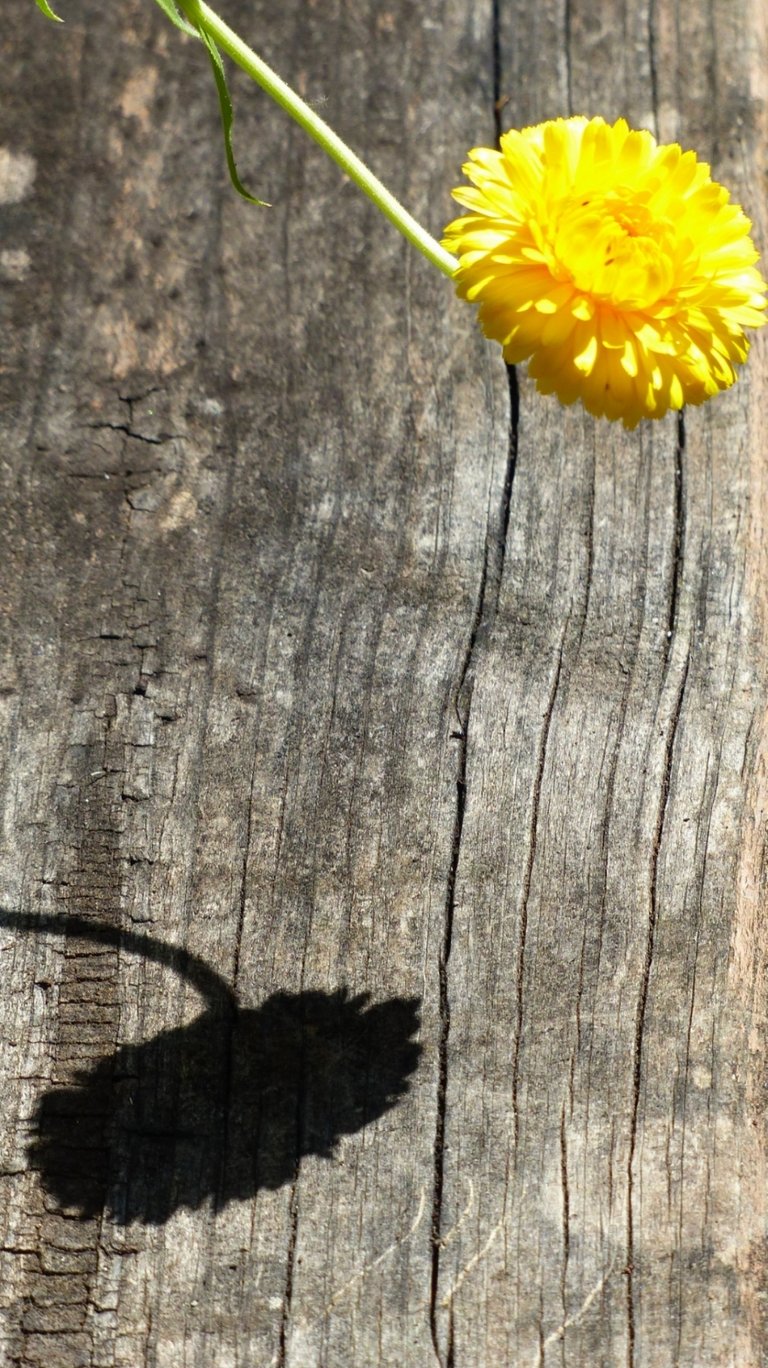 My kids all synced their dates and we watched the weather closely, and everything was looking promising for our painting party.
Before my Chicago kids arrived, we emptied everything off the deck, except for the grill and the planter that can be wheeled about. All the patio furniture and flower pots were placed in the yard or on the screen porch, and my daughter @zythia13 sprayed everything with a specially purchased wood cleaner. Then she pressure washed everything to remove the debris that had accumulated in the cracks between the boards.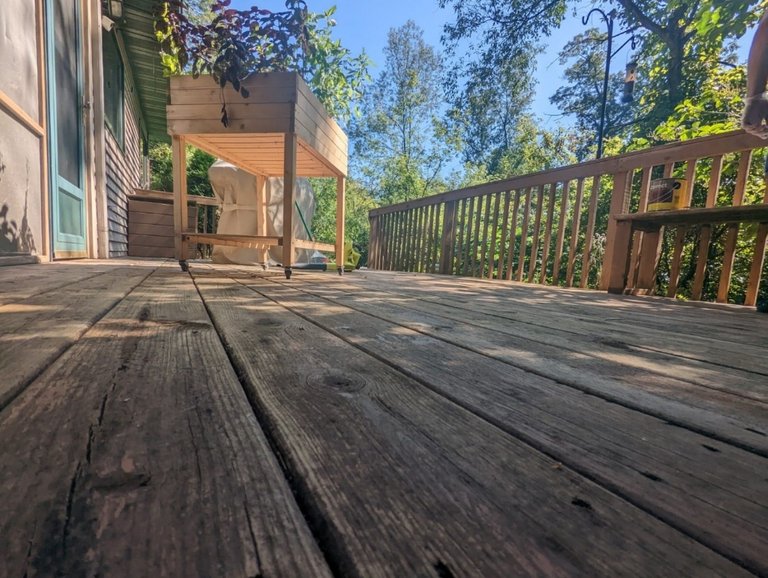 My city kids took time off work and came for an overnight and the day was sunny and warm and after eating the enchiladas that I made for us for lunch, the painting began!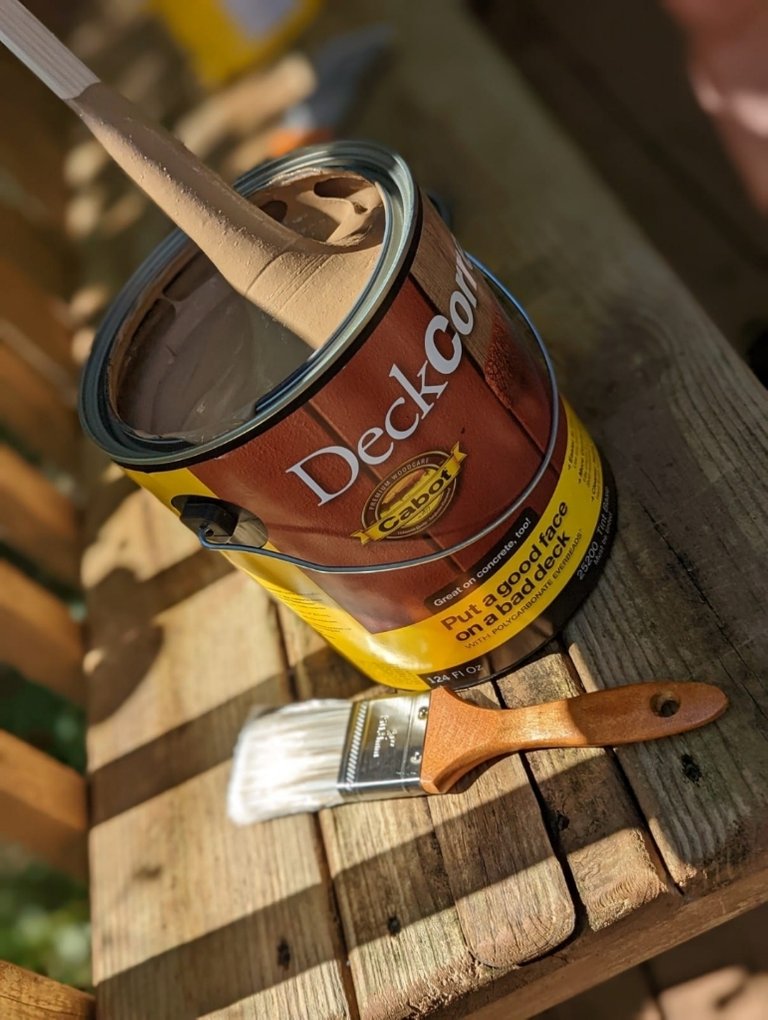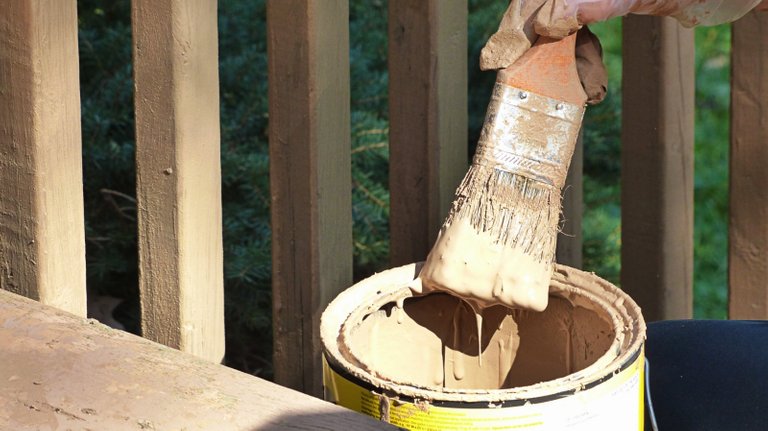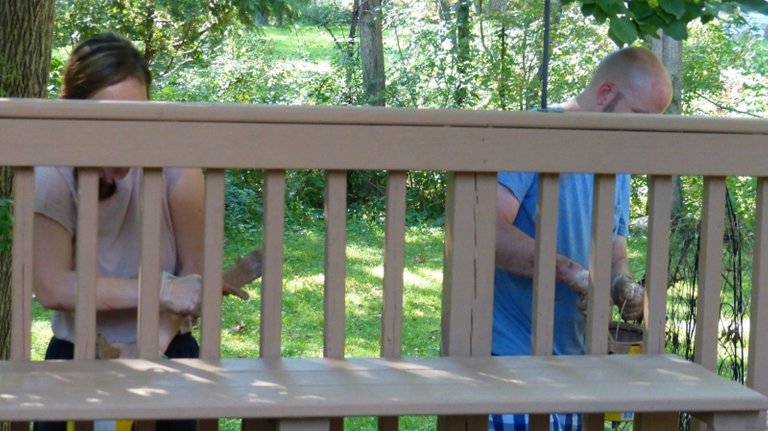 Staining each one of those spindles took the longest. The first coat was all applied by brush, and then 2 days later a 2nd coat was rolled onto the floor and flat surfaces that get the most exposure to weather.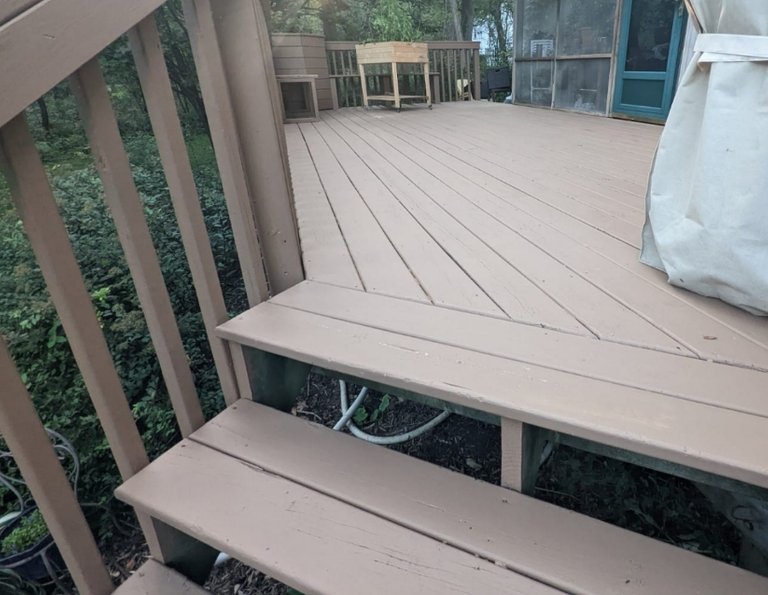 Now all that is left is to move the flower pots and patio furniture back out onto the fresh and clean deck. There are probably only a few weeks left before we have our first frost, but enough time that there will be a few sunny days where I can enjoy being out on my beautifully clean deck! It feels like it is brand new again and should be good for another 10 years!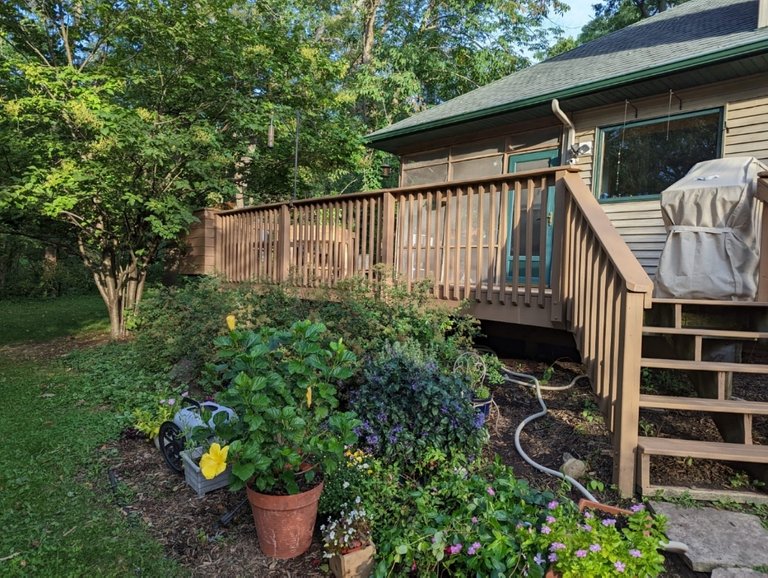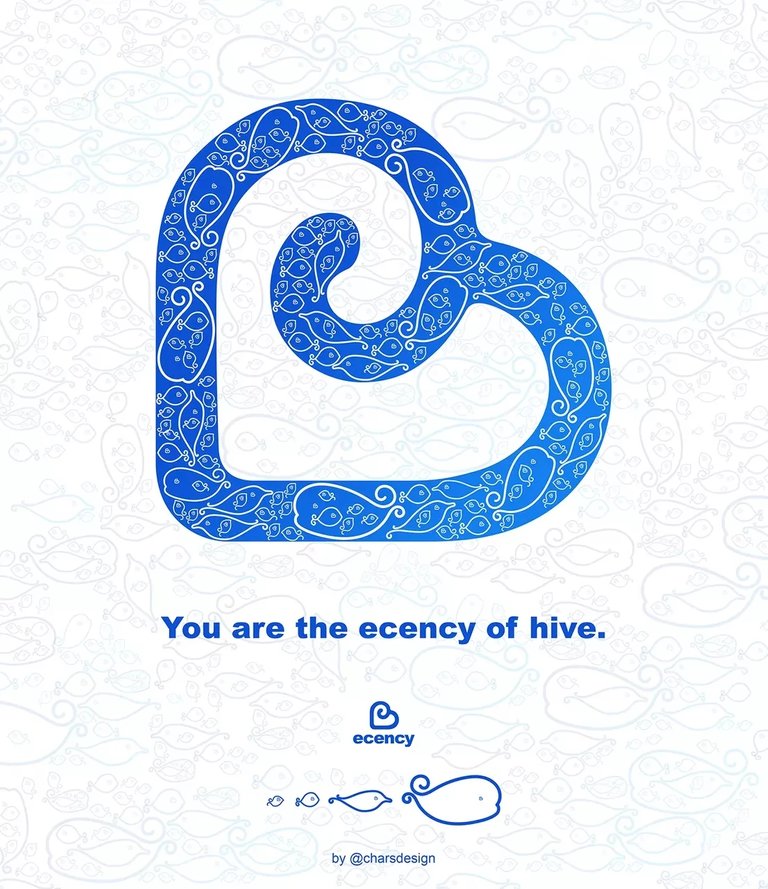 ---
---