A Luxurious Buffet Lunch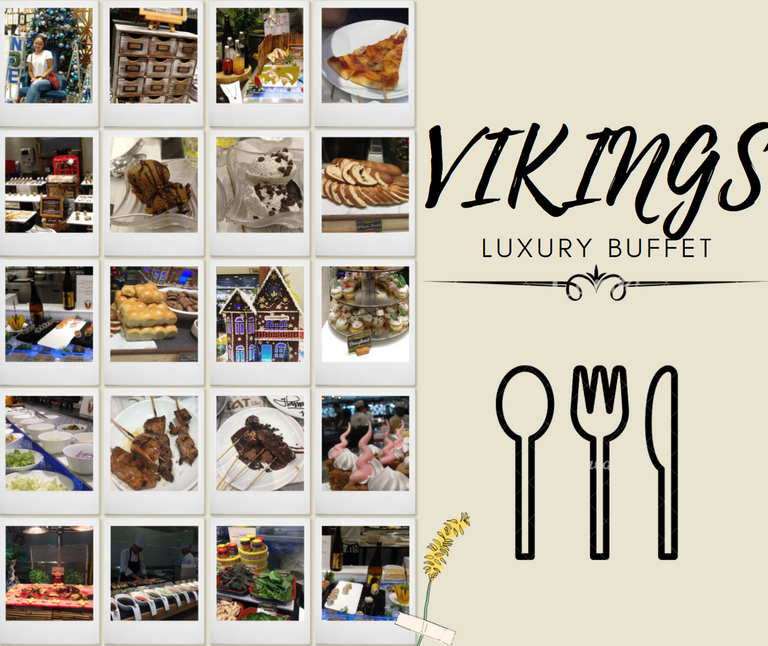 Ber is here again. It was also around this time of the year 2018 when I first went to Vikings Luxury Buffet in SM Cebu with my blockmates.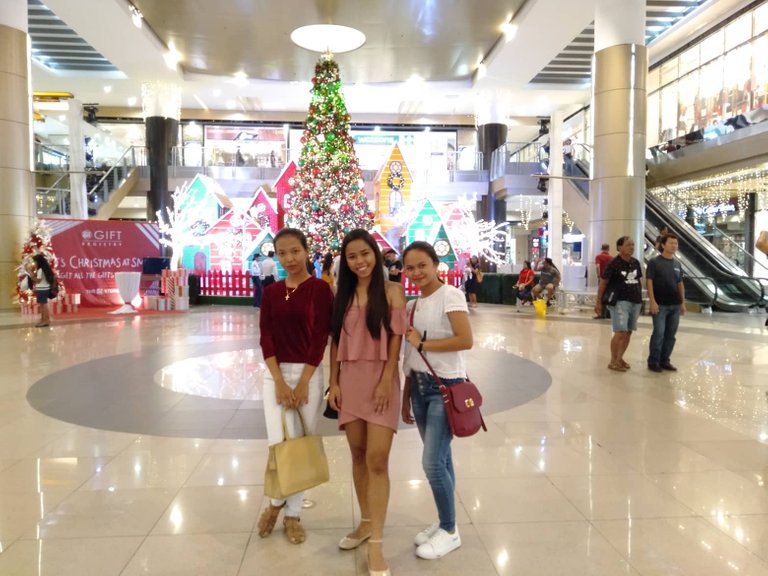 Before we went inside, we took photos of the big Christmas tree located in the center aisle of the mall.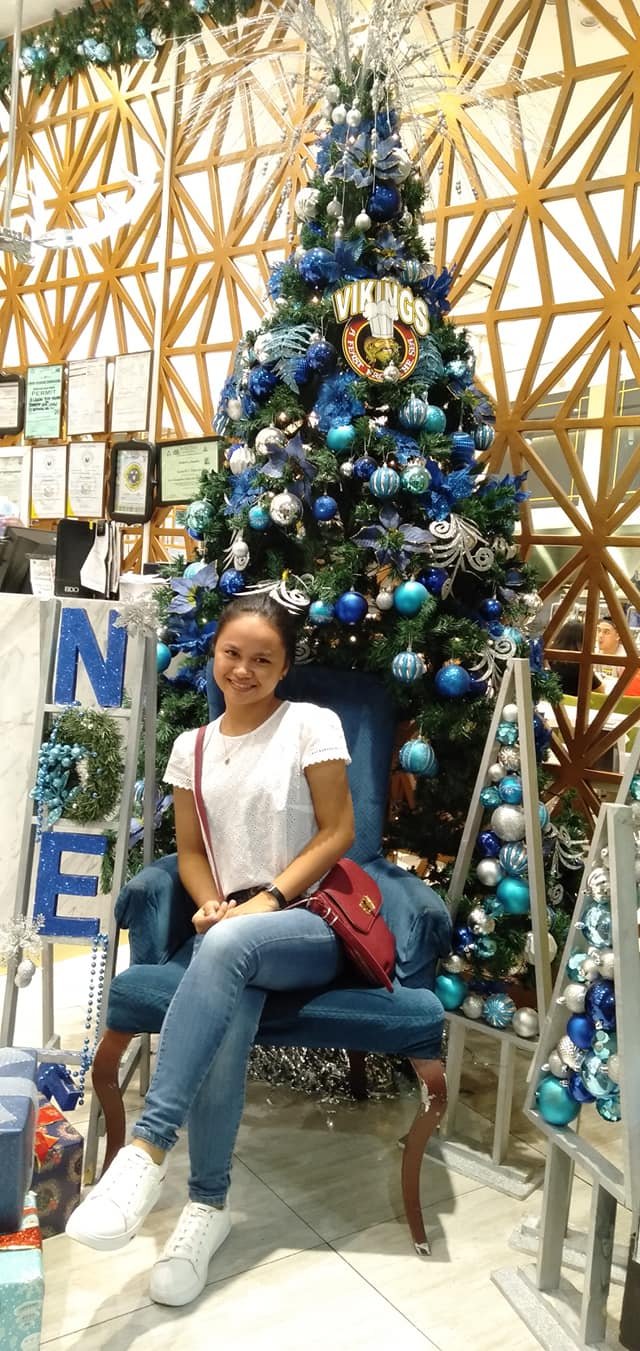 Then, at the entrance of the Vikings, we saw their blue Christmas tree, and so I took one photo there too.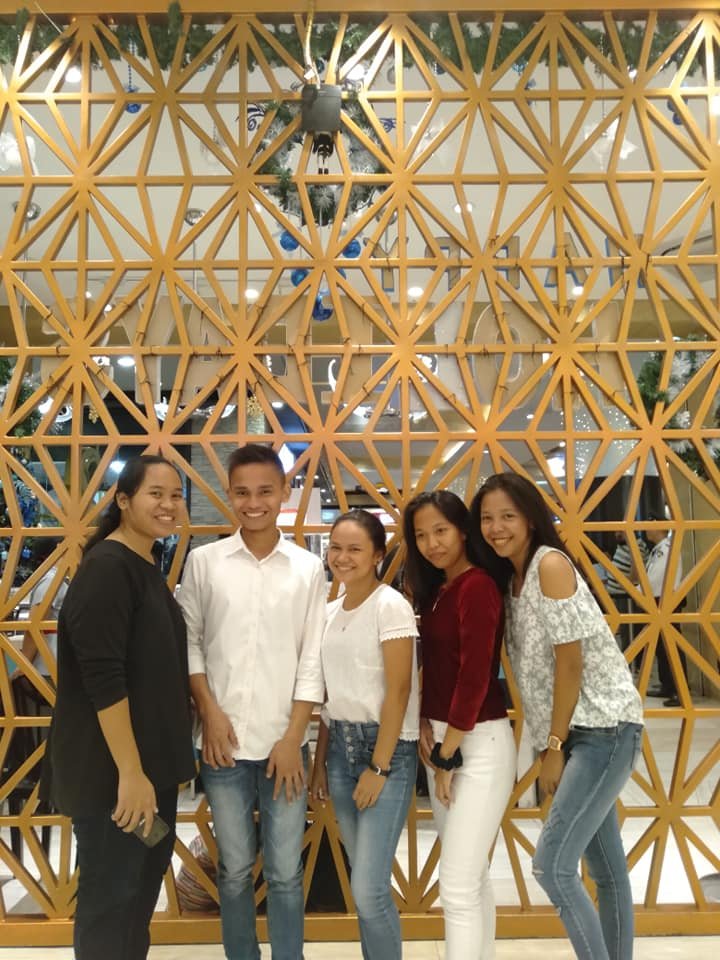 As I got in, I was amazed by the view. It was really luxurious. The interior design truly amazed me and it made me hungry. I mean, who wouldn't be when you are surrounded by many tasty foods?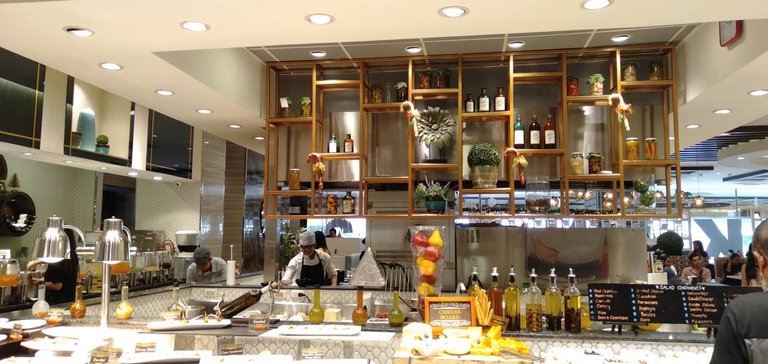 I didn't eat before leaving the house to make sure I had enough space in my tummy for this lunch😆. We took the table near the Italian bar because we love pizza and pasta. After settling in, we then took a tour around.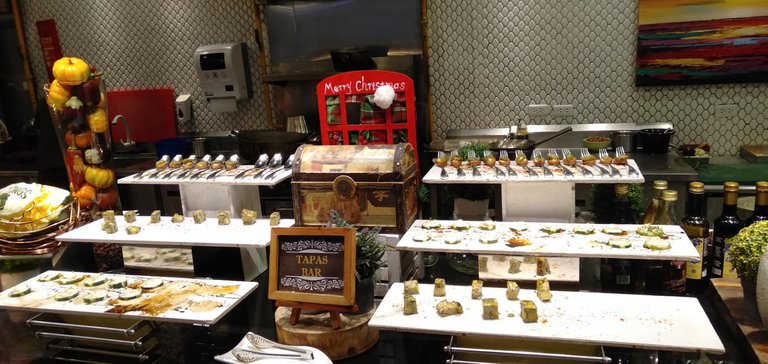 The first bar we saw was a tapas bar. This bar displays a small portion of different foods.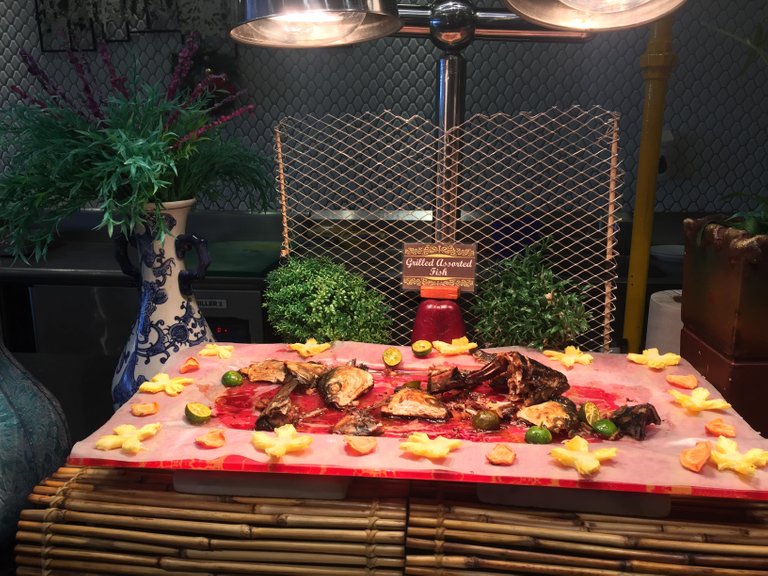 This is a grilled assorted fish bar.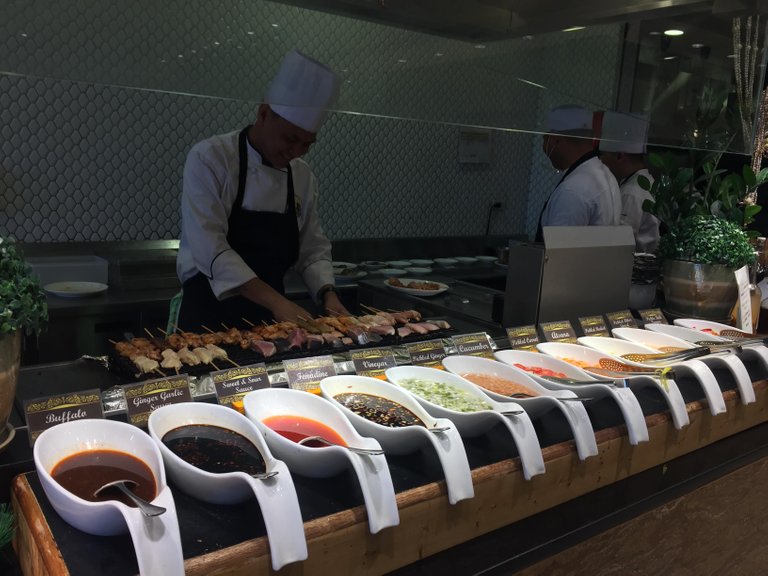 I went straight to the Filipino counter to get some grilled pork and fish. As you can see, they have a lot of sauces, so you can pick whichever you want.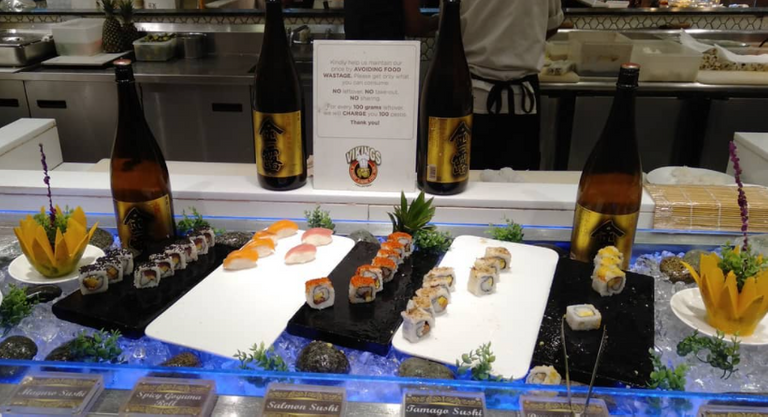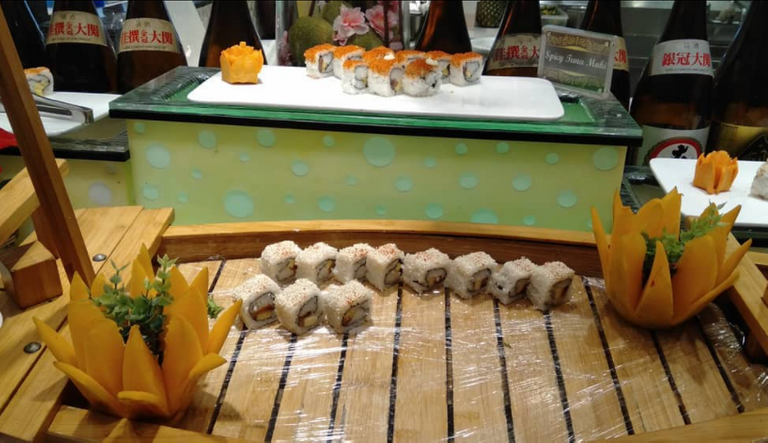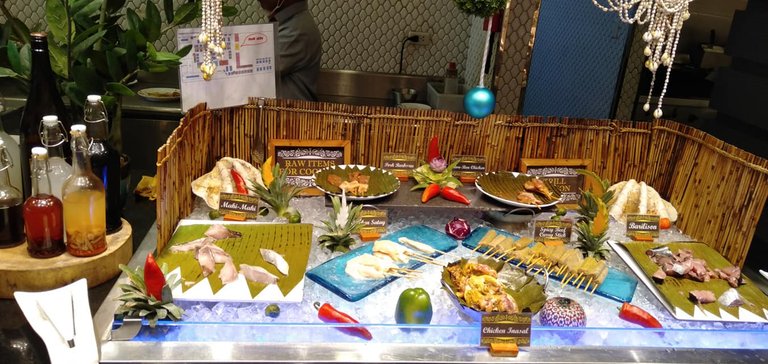 Some of my friends went to the Japanese counter to have some sushi and try out raw items.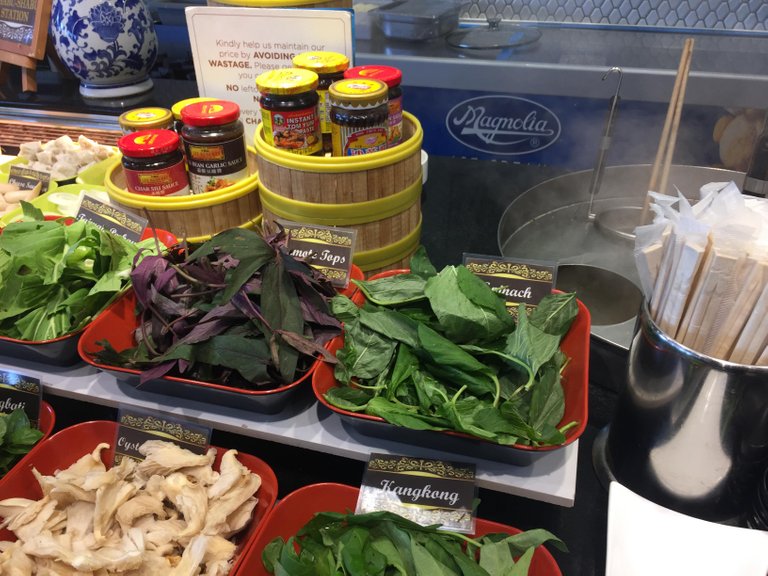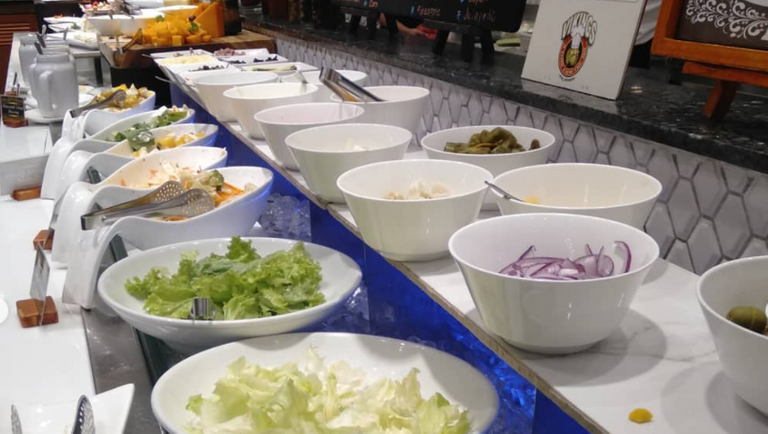 We also saw a veggie bar, good for those people who love eating healthy foods (not me, I do eat but not really hehe). We went to get something to drink from the beverage bar.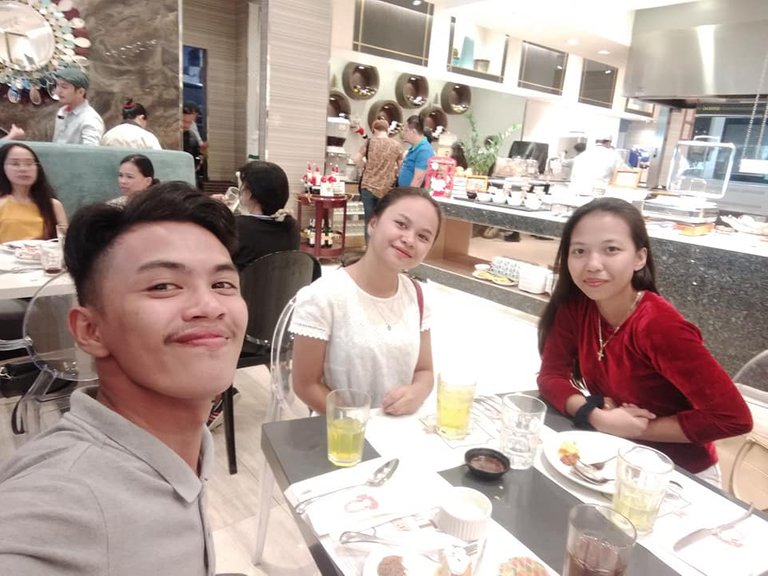 We then started eating. I had two pork barbeque and two slices of pizza. Following that, we went to the sweets bar, where we saw desserts, brownies, and doughnuts.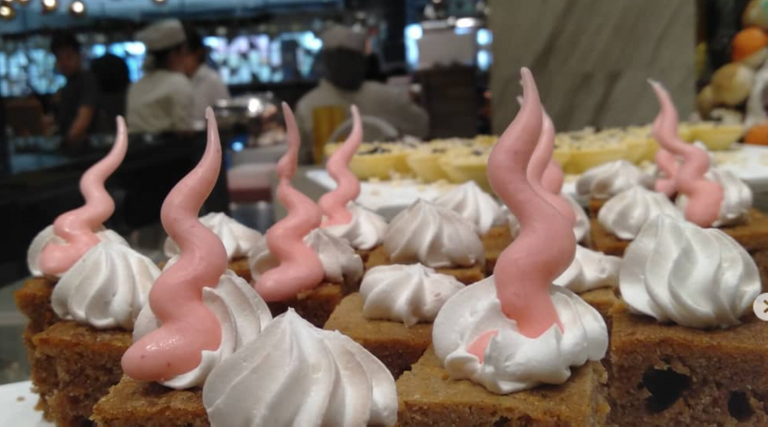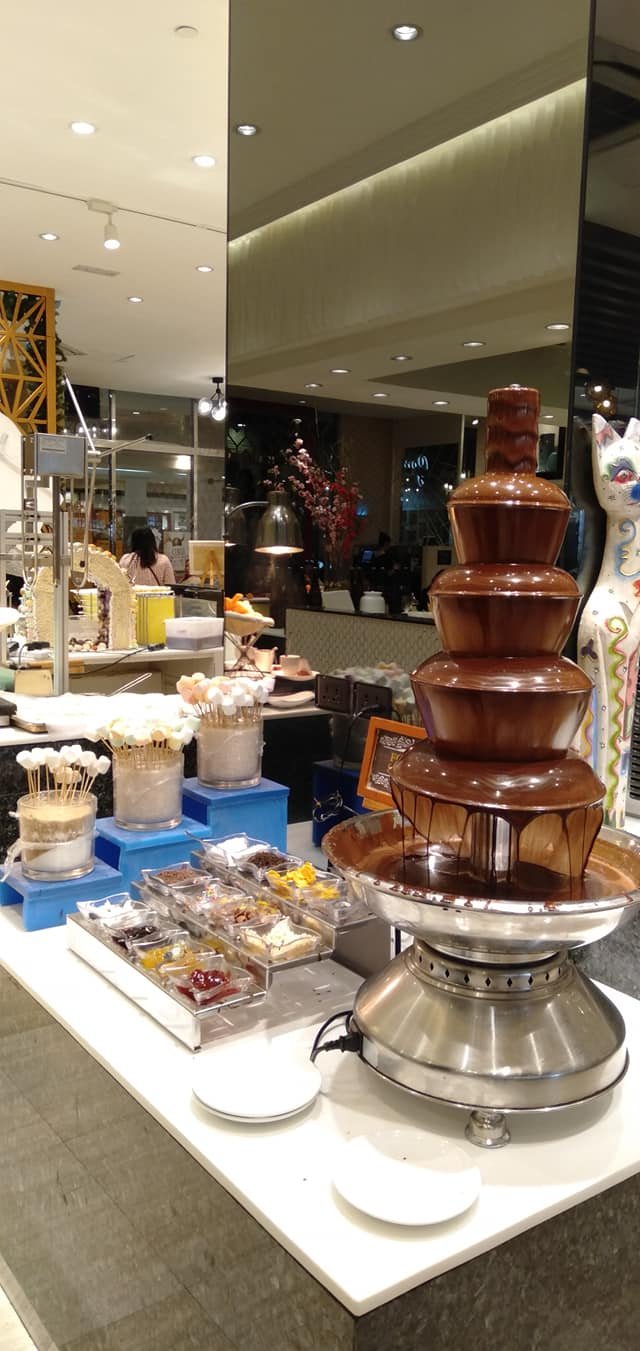 Do you see this chocolate fountain? It's calling me, like come here and try me.😆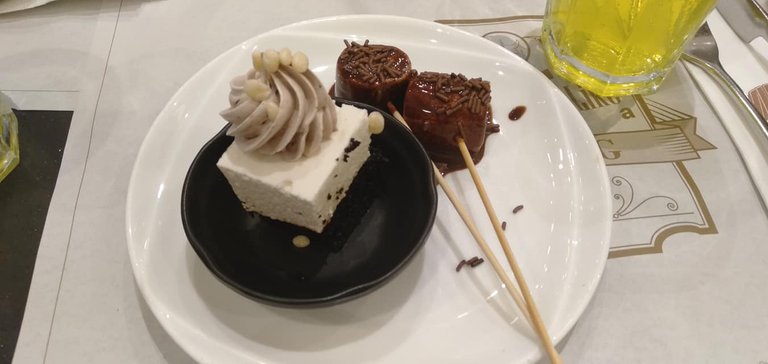 This is what I picked to eat: a slice of cake and a pair of marshmallows dipped in the chocolate fountain, and I sprinkled it with choco sprinkles.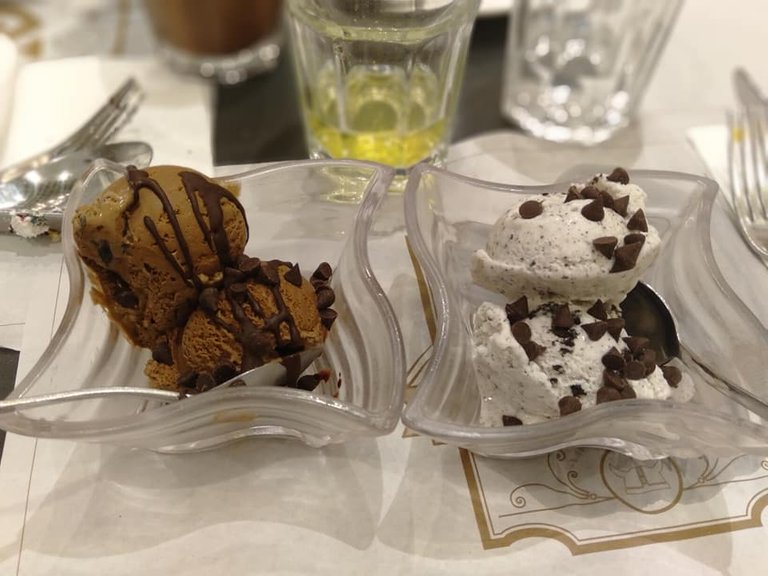 Then, we went to the ice cream bar. I had two scoops of cookies and cream topped with chocolate chips, while my friend had a coffee flavor and was topped with chocolate chips too.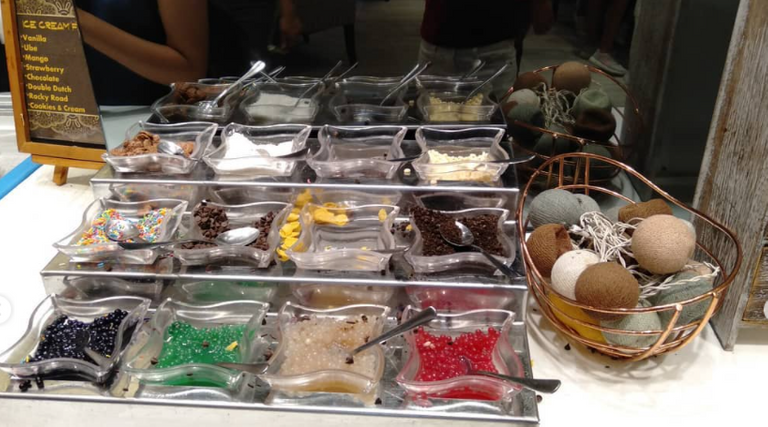 In between the chocolate fountain and the ice cream bar is a mini-diy bar where you can decide what you want to do with your desserts. There were sprinkles, different varieties of candies in their candy cabinet, cookies, chocolates, and many more.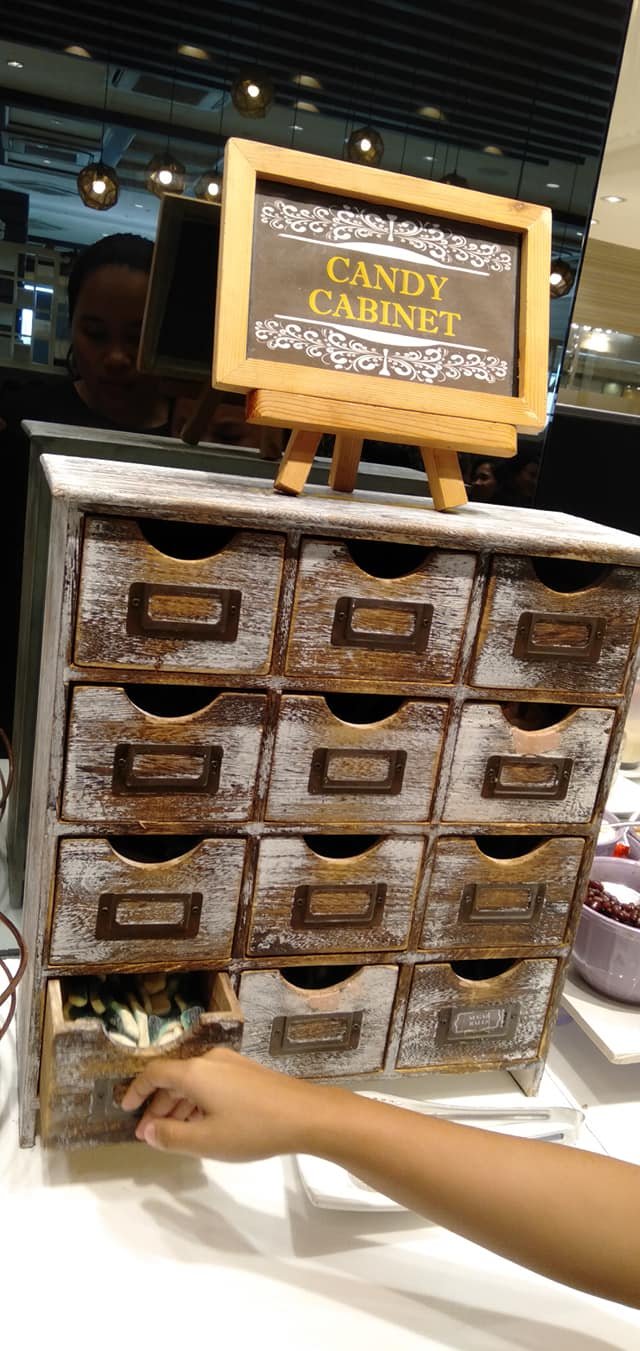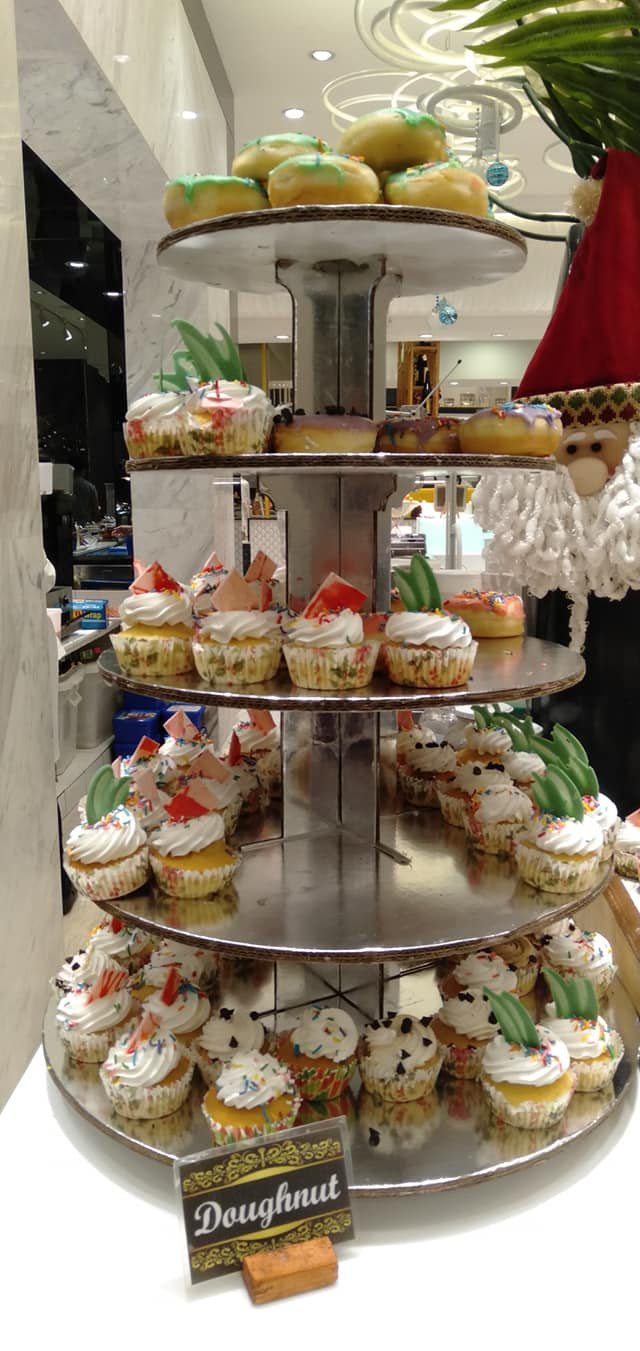 This is a doughnut bar. Next to it is where the bread bar is.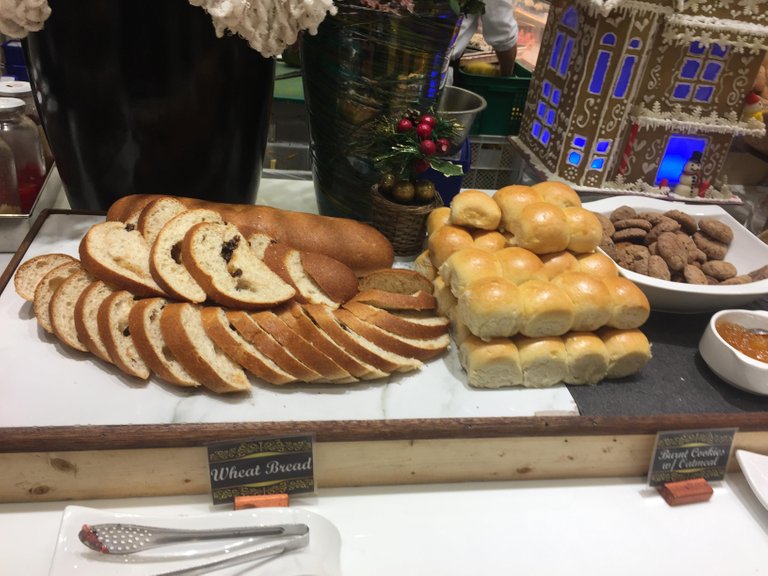 They have this cute mini house full of Christmas decor. Actually, there were still many bars, but unfortunately, I was not able to take a picture of them all.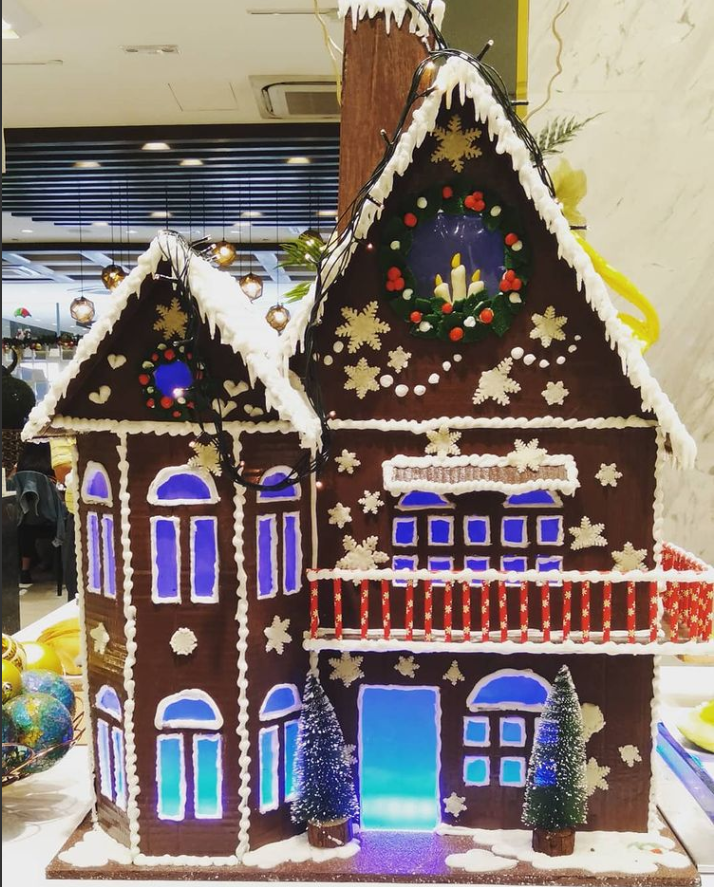 The boys in our block were told by our instructor that we're not allowed to have alcohol, and so they only had water and juice, but said they were still thirsty.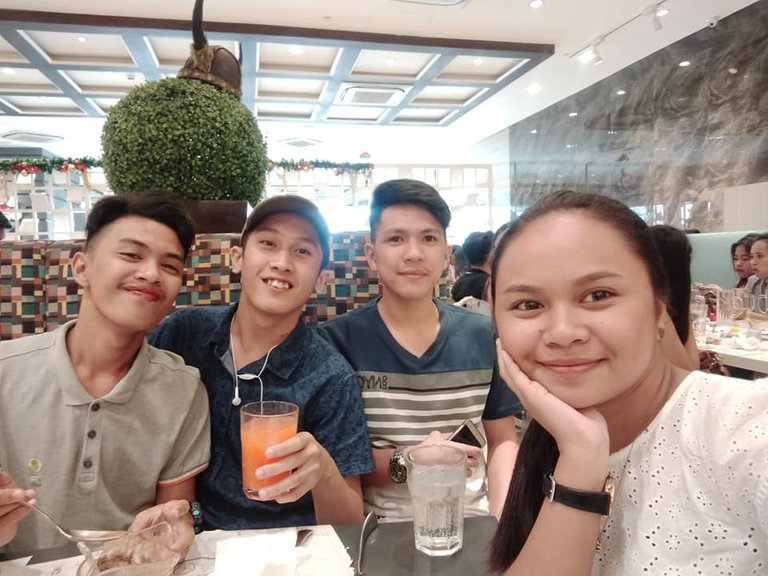 After enjoying the food, we took a lot of photos.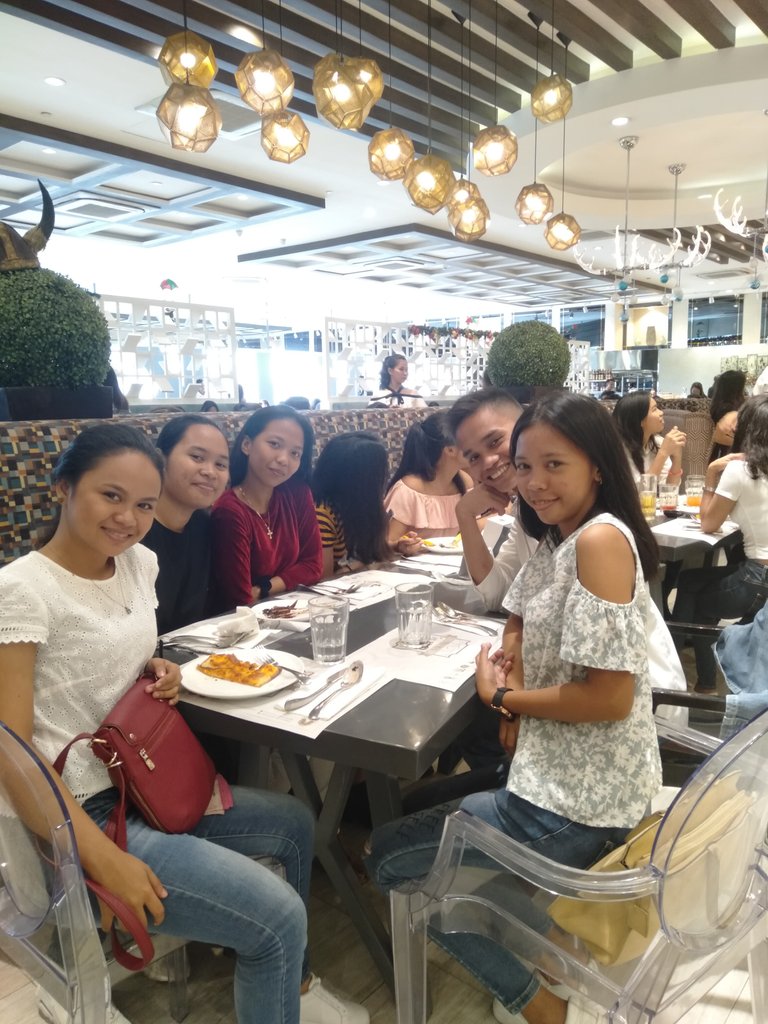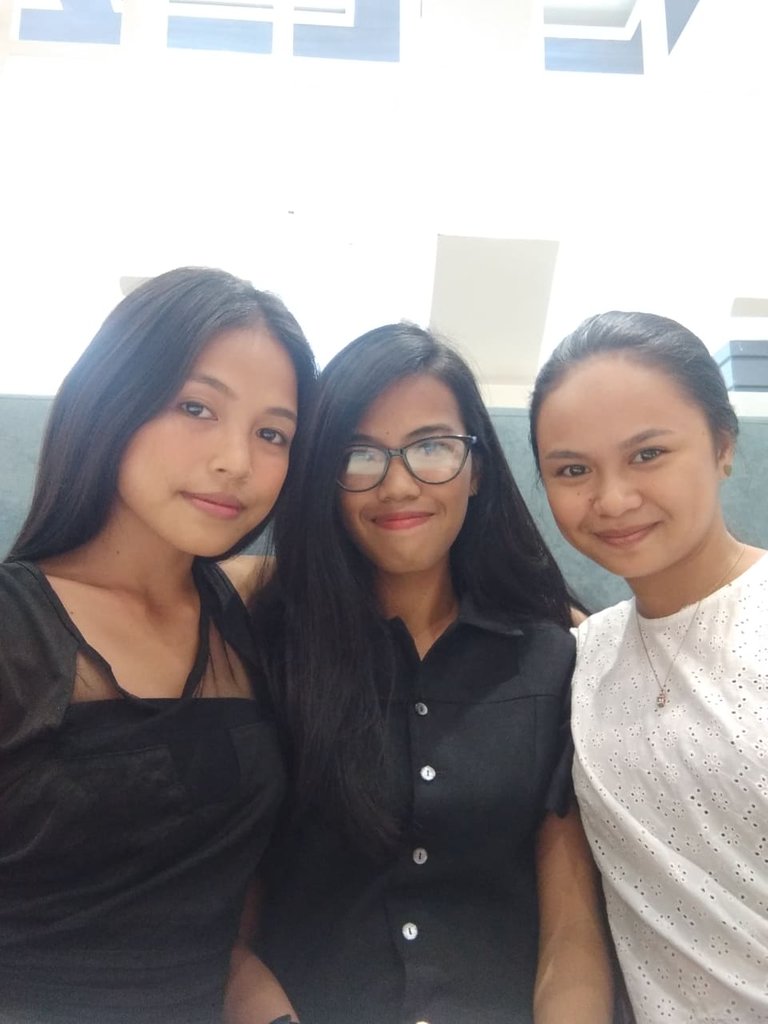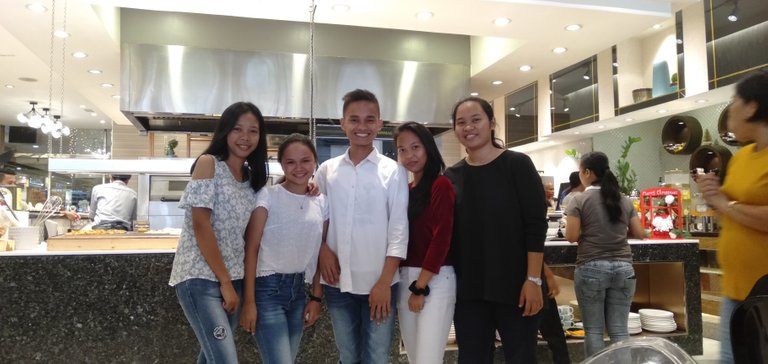 I think we spent almost 3 hours inside. And lastly, before leaving, we took a photo of their logo outside.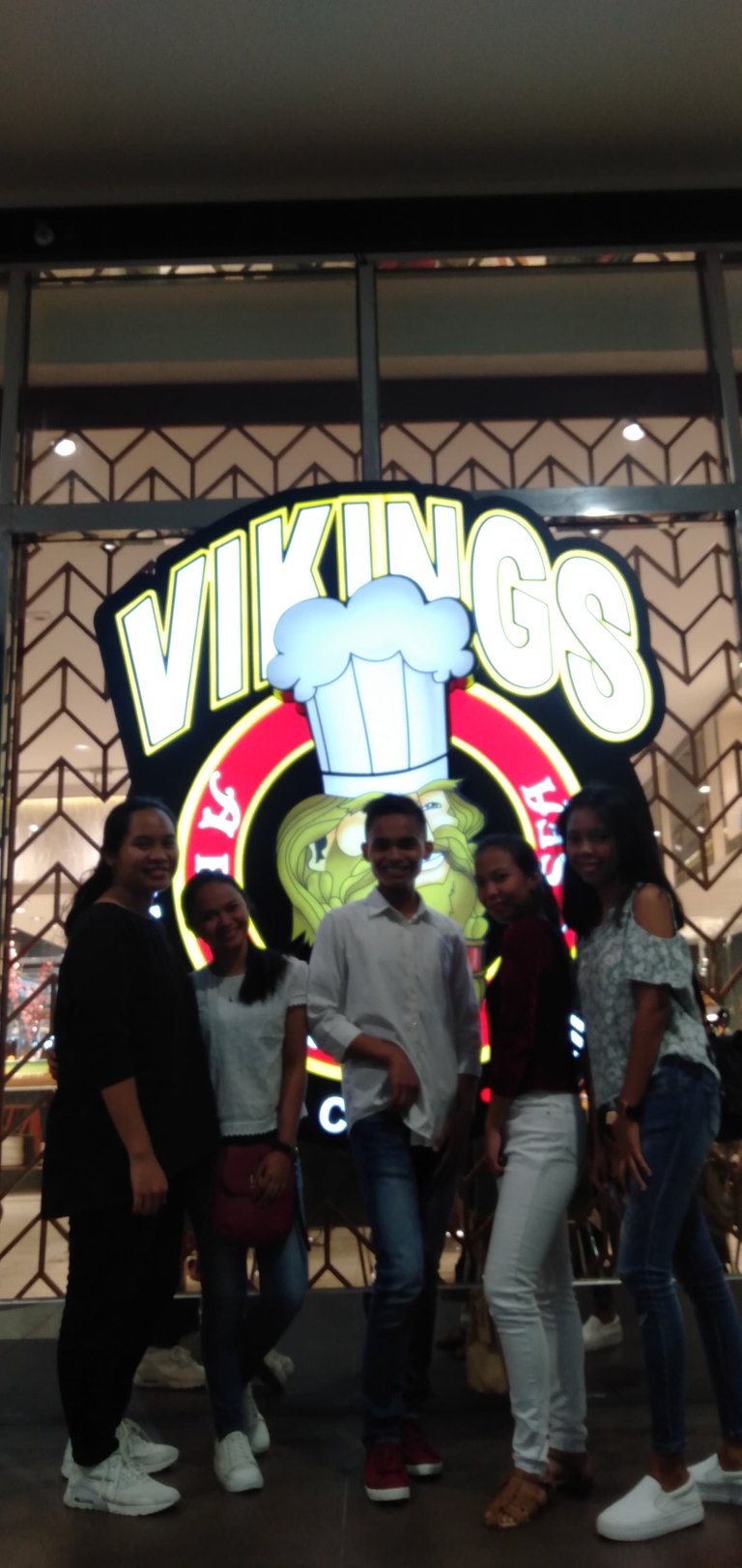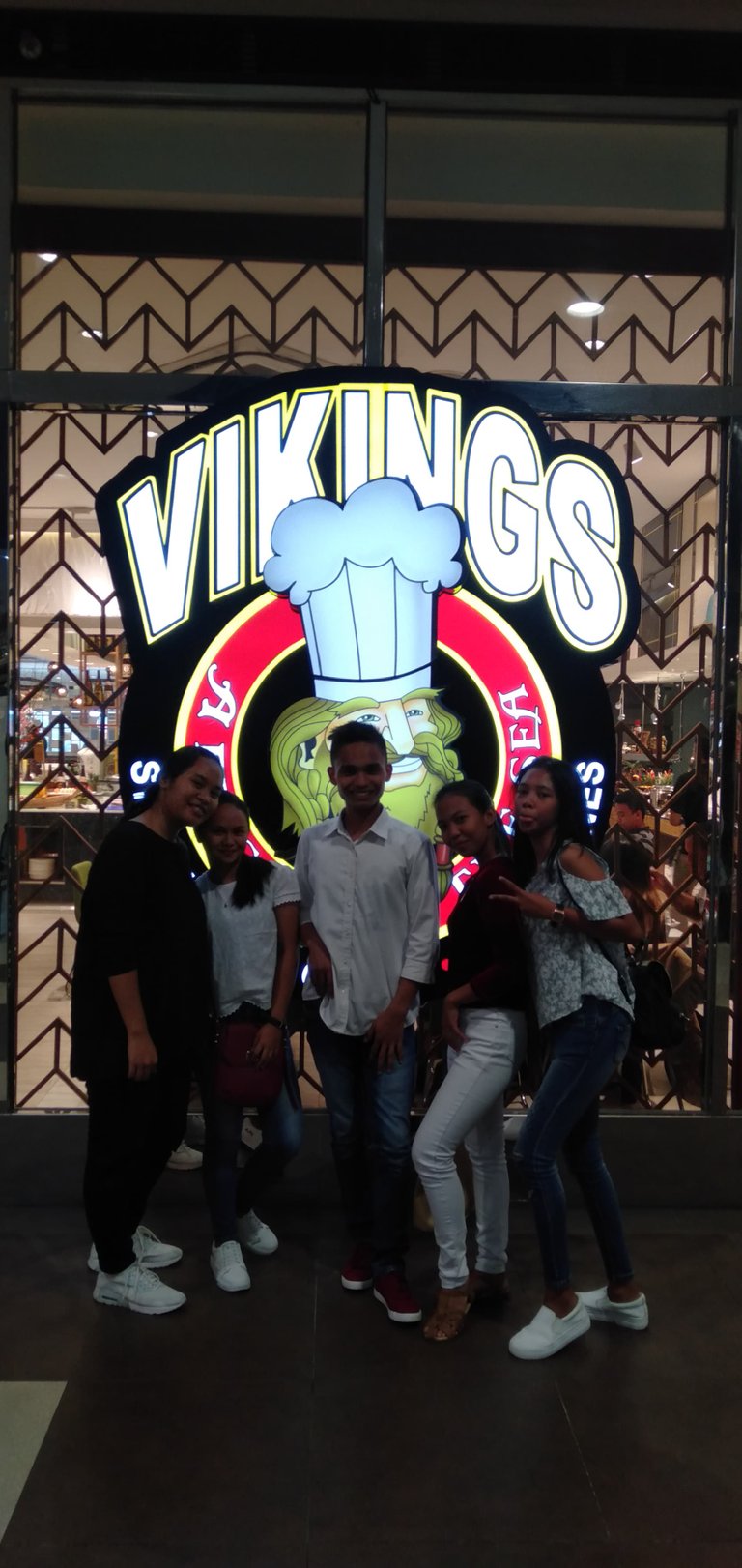 That's how our luxurious lunch ended. Thank you for stopping by! See you in my next post.
---
Some photos were edited using Canva
---
---
About The Author
---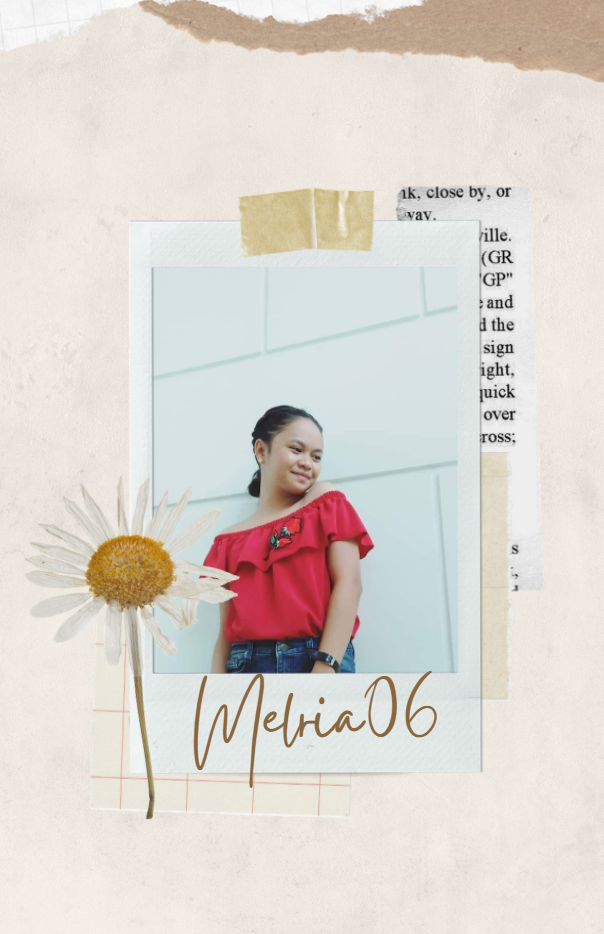 Melria is a book lover and a story teller. She loves to explore various things beyond her limits. If you like her content you may drop a comment, upvote and reblog her post.
---
---