Breakfast in a Mangrove Swamp with the Family

Hi, Hivers! Today I'm going to show you a place I'll never forget.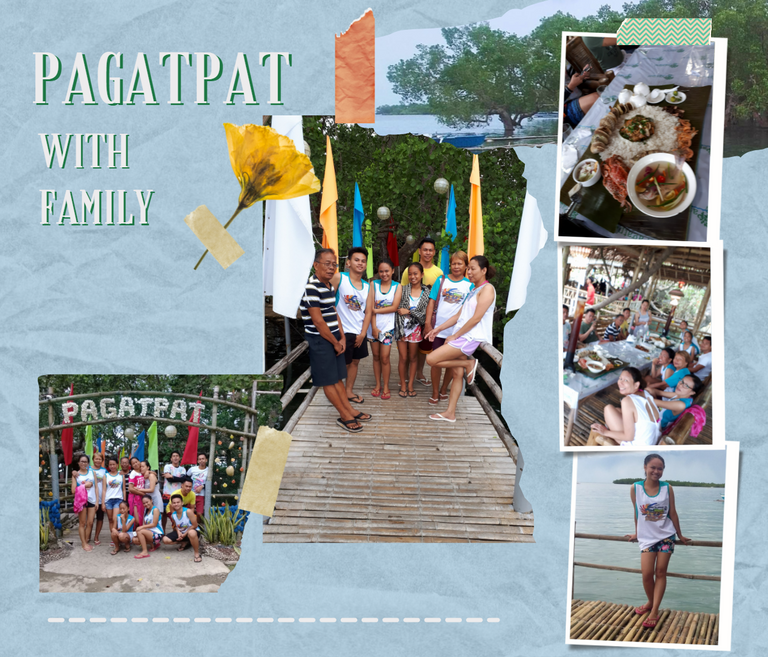 During my summer break in Leyte, one early morning, we were about to go to an island in Leyte. The plan was to eat on the island, but everyone was hungry already, so we decided to have a quick breakfast in Pagatpat. We drove to Matalom, the location of the said seafood restaurant.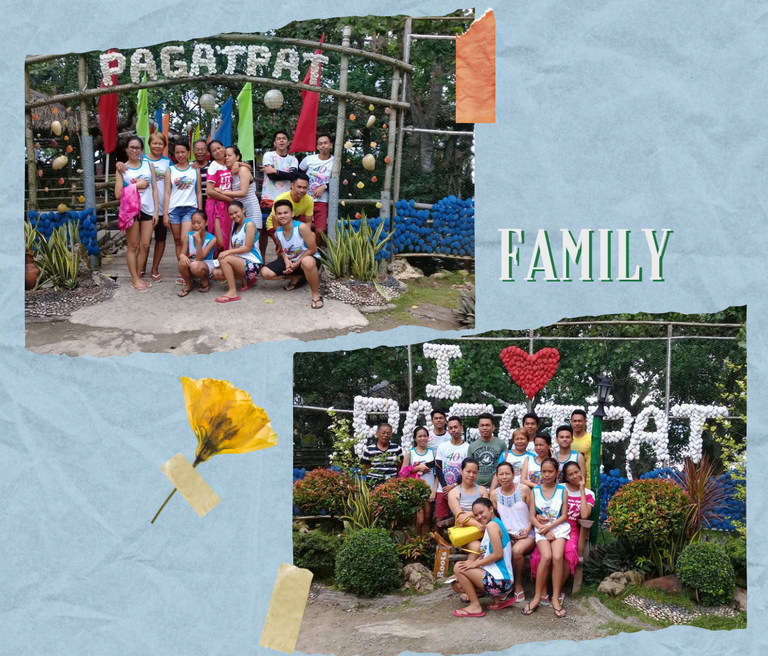 I'd never heard of it before, so I was curious. I asked my dad what "pagatpat" meant and he said that it's a mangrove. When we arrived there, I was still half asleep when I saw the entrance, it woke me up and caught my attention. It was nicely designed. So we took a picture together with the whole family.
As we entered, all I saw were mangroves and big trees all over the place. The bridge that connected the cottages and the "payag" or nipa hut was made of bamboo, from the ceiling to the railings, to chairs and tables and to the floor were all made of bamboo too. There were also different colors of plain flag banners on each side of the bridge. The weather was perfect at that time. It was not too sunny nor rainy.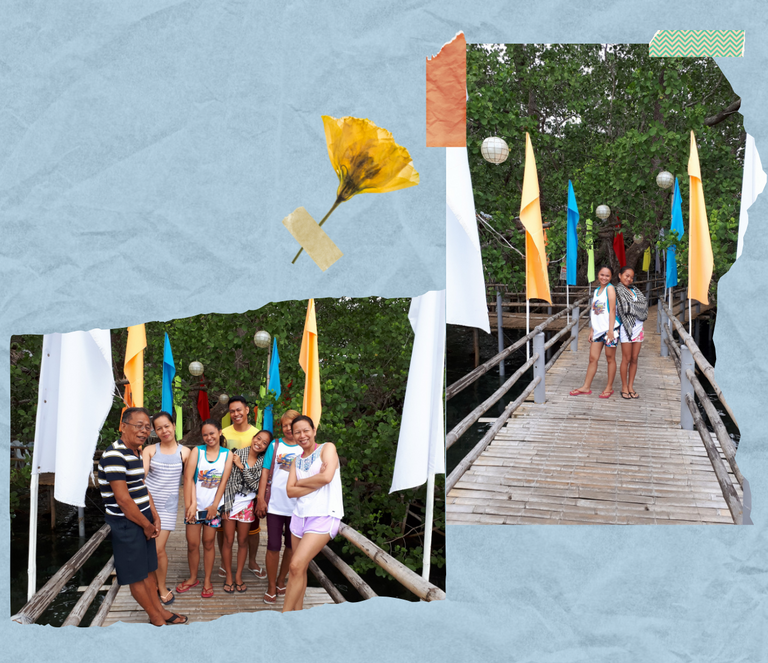 The cottages were in the middle of the mangrove swamp. We took photos while looking for a cottage, then when they made a choice, we went there.
It was larger than the other cottages. We had a long table and while waiting for our ordered food, I stood up to take a look at the mangroves on the side. When I looked down, I saw small fish. There were a lot of them. Some of my aunts and uncles also looked and we got entertained by them.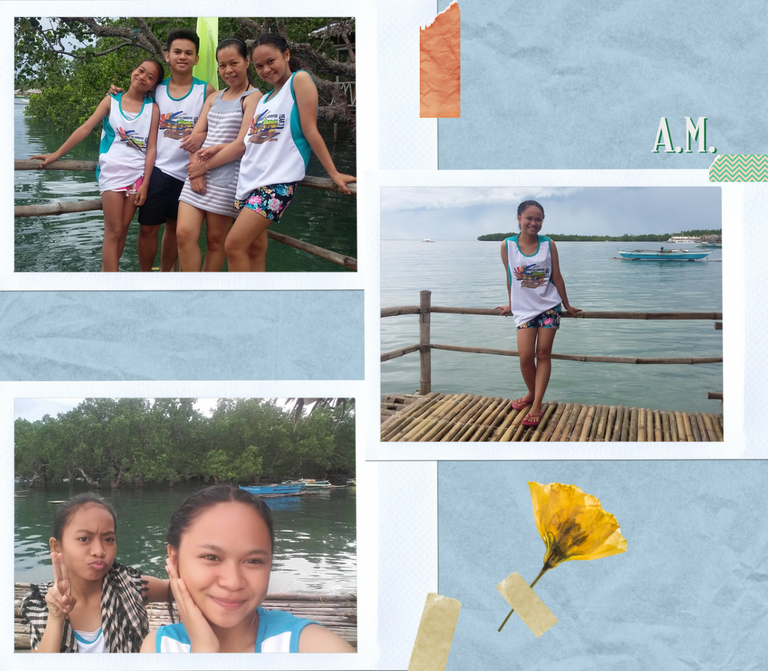 I also took one photo with my dad and younger brother. Mom was not around since she came back to Cebu first because of work.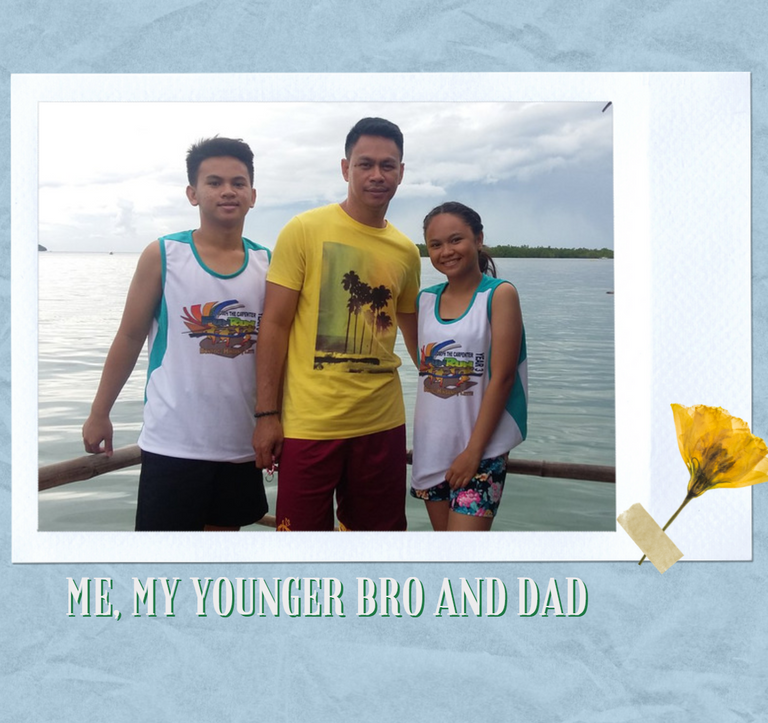 When we sat down, the table was already full of food. I saw a tall container with juice on it, and instead of using a plates, they laid out banana leaves. It was like a budol fight.
What is a budol fight?
Recently this Kamayan (bear hand eating) style culinary experience called Boodle Fight is gaining popularity not just in Philippines but as well as overseas like in New York, UAE and even in New Zealand. This Filipino tradition of eating originated from the Philippine military where a big pile of food are served in the middle of a really long table in a mess hall where every hungry soldier eats with their hands symbolizing of camaraderie, brotherhood and equality in the military. The "fight" in the name refers to the act of grabbing and eating as much as the soldier can before others grab them, otherwise you won't have any. Remember this is served to very hungry men so if you're slow you will definitely run out of food. Boodle fight
After all the food was served, we said our grace and started eating right away, as all of us were hungry just by looking at the food. There were crabs, which I love, fish and shrimp too. We planned to have a quick but heavy breakfast before we headed to the island.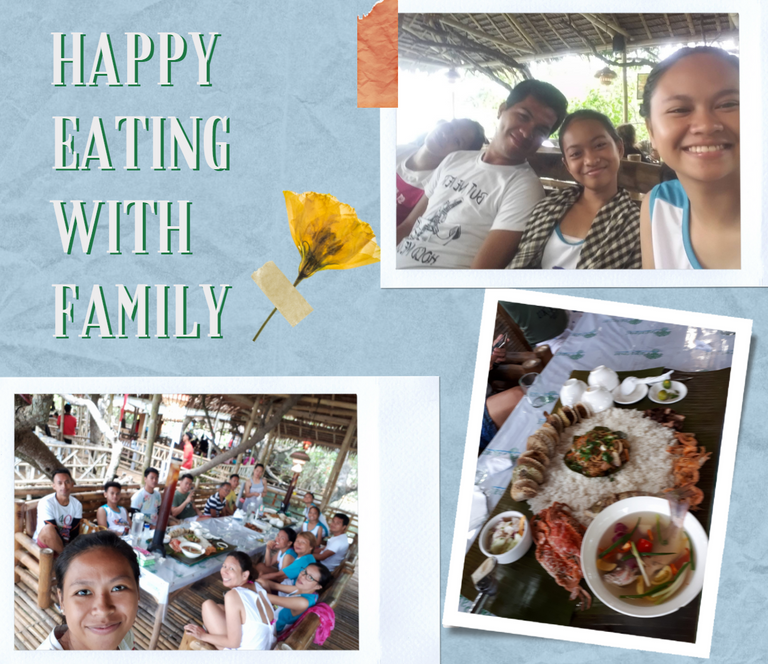 Eating in such a beautiful place makes you want to eat more, and it's not just your stomach that is full, but your eyes and heart too. Your mind is at peace with all that sound of the water below you, slowly splashing against the bamboo of the cottage. With all that cool breeze, it is so relaxing.
That's it! Thank you for stopping by. See you in my next post!
---
Some photos were edited using canva
---
---
About The Author
---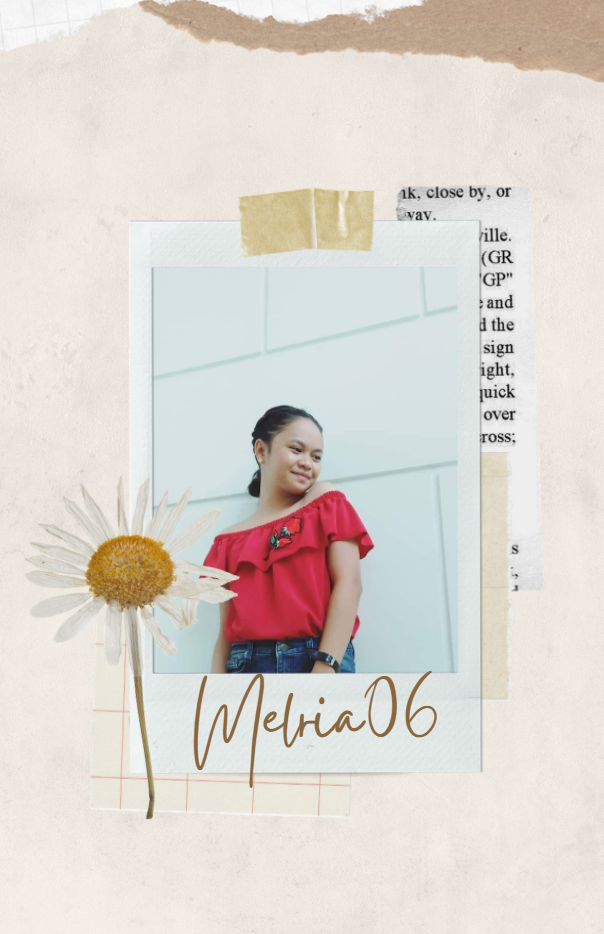 Melria is a book lover and a story teller. She loves to explore various things beyond her limits. If you like her content you may drop a comment, upvote and reblog her post.
---
---