La Calavera Halloween Party

Hi Hivers! November is here again where people celebrate the Day of the Dead or Halloween parties happen. I am not into these kinds of things because I don't like horror, but I was looking forward to these event since it's my first time attending one. Let me share with you guys what happened at our Halloween party way back in 2019.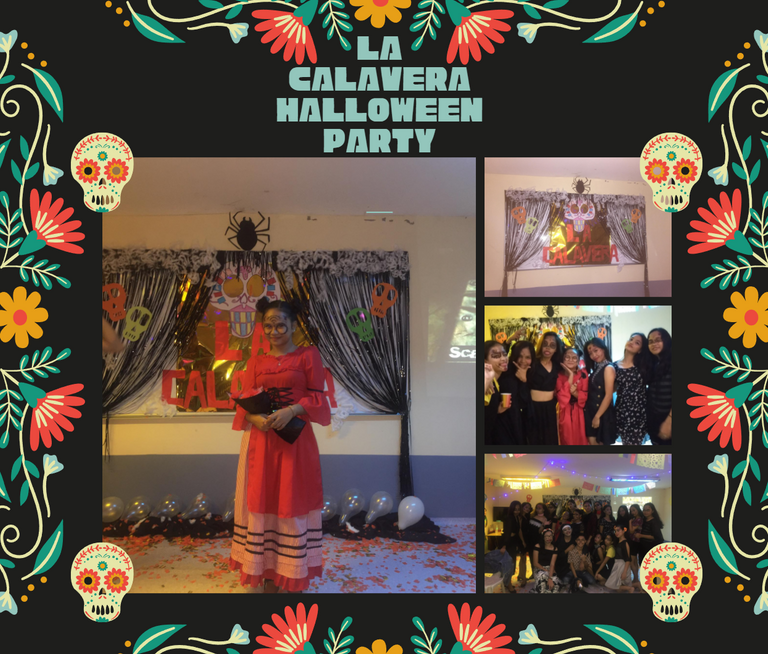 Our party has a theme of La Calavera. Which was chosen by the event organizers.

What is Calavera?
The calavera (a word that means "skull" in Spanish but that has come to mean the entire skeleton).
Calavera
Our theme was inspired by the movie Coco. For those who don't know.
Coco is a 2017 American computer-animated fantasy film produced by Pixar Animation Studios and released by Walt Disney Pictures. Coco I was so into this movie that it made me happy to have a theme inspired by the movie.
After announcing the theme, after our class, we immediately looked for our costumes, and of course, to complete the look, we bought some skull temporary face tattoos.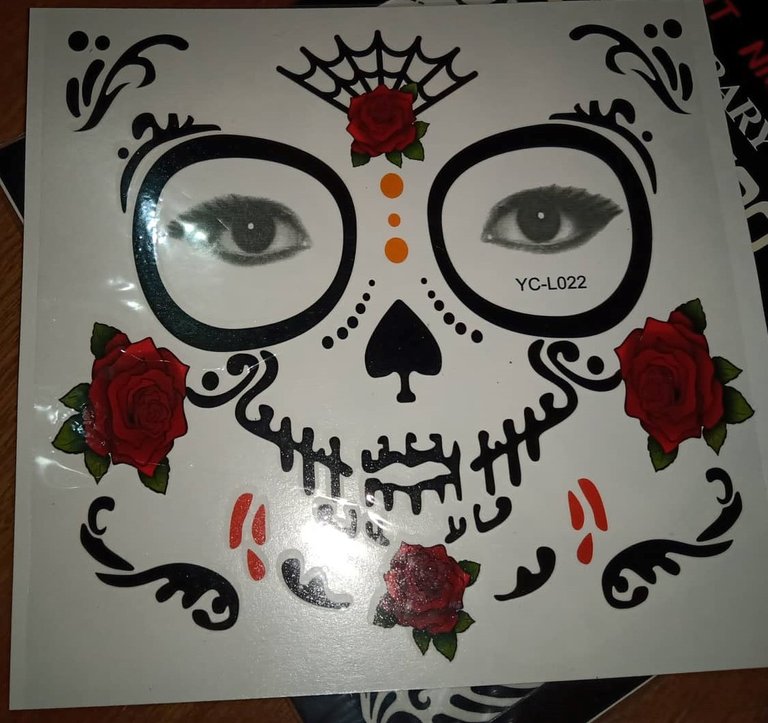 We started the party at 4 p.m. We went inside the room and I'd say the organizers did a great job of decorating the room. It looked like a real celebration of the Day of the Dead like in Mexico.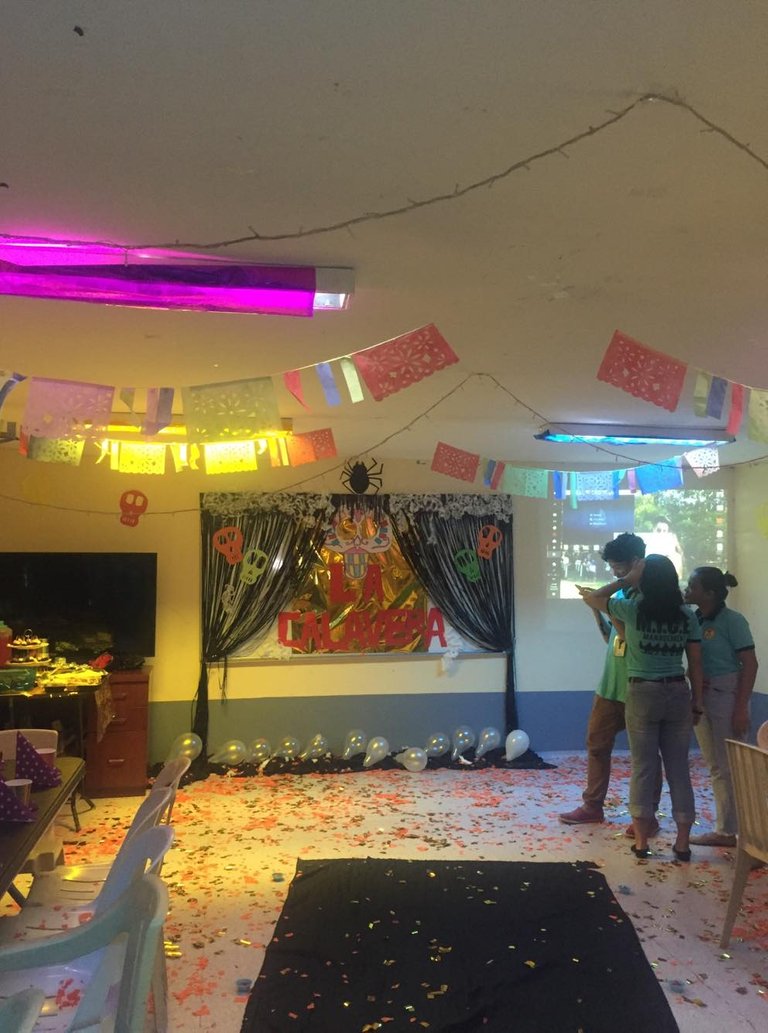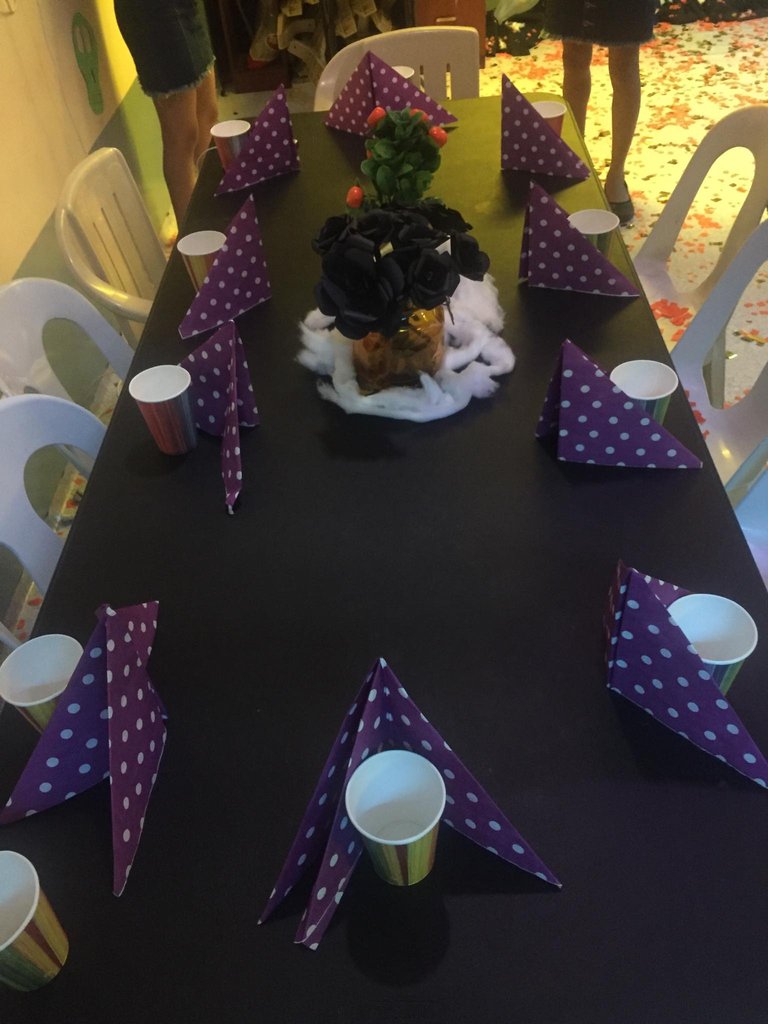 We took our seats. I was more excited about the snacks and what games we'd have later. The organizers started the party with a prayer and then they presented a fantasy horror story about our school. It was truly creepy. I was scared even though I was well aware that it was just for fun. It does sound convincing.
After that, we played games. The first game was played on a plate with a pack of flour. A coin was hidden beneath, and the players had to blow the flour without using their hands, just their mouth, to get the coin. The first person to get the coin is the winner.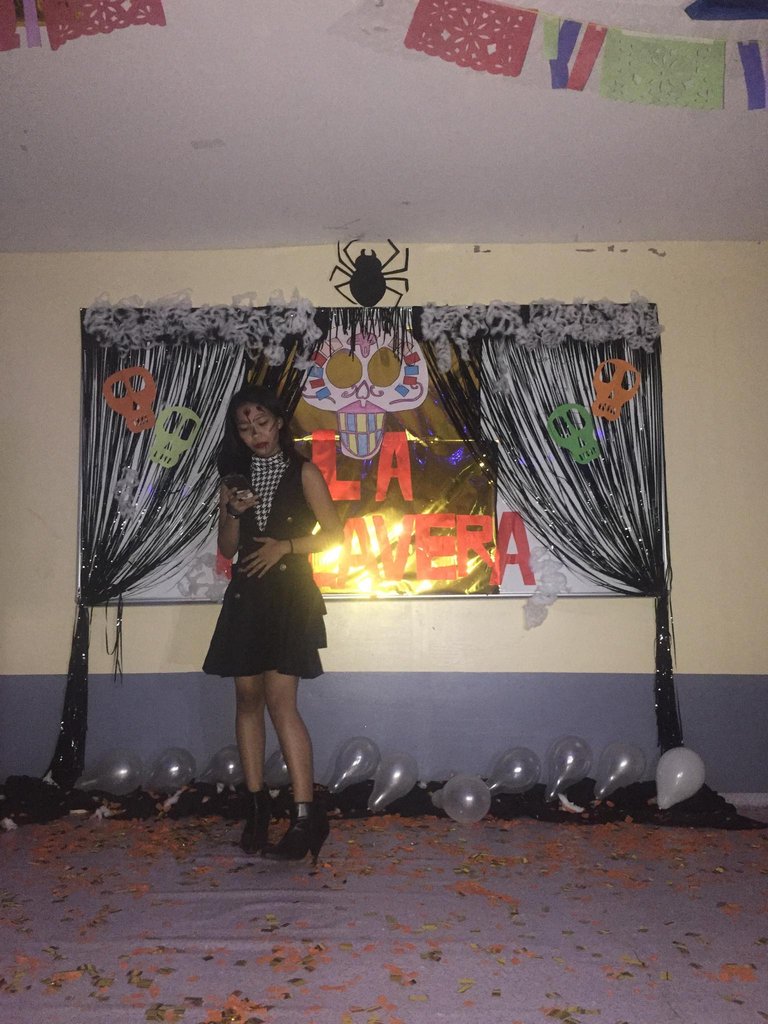 My friend performed a song from the movie Coco entitled Proud Corazon and after that, the organizers presented a dance.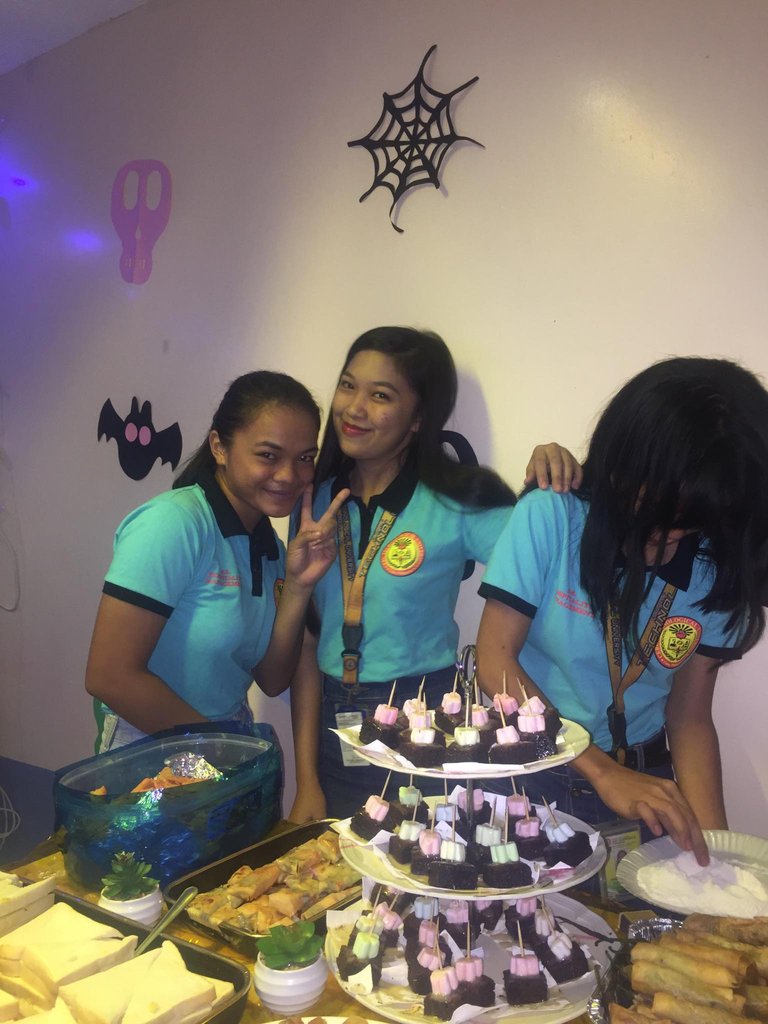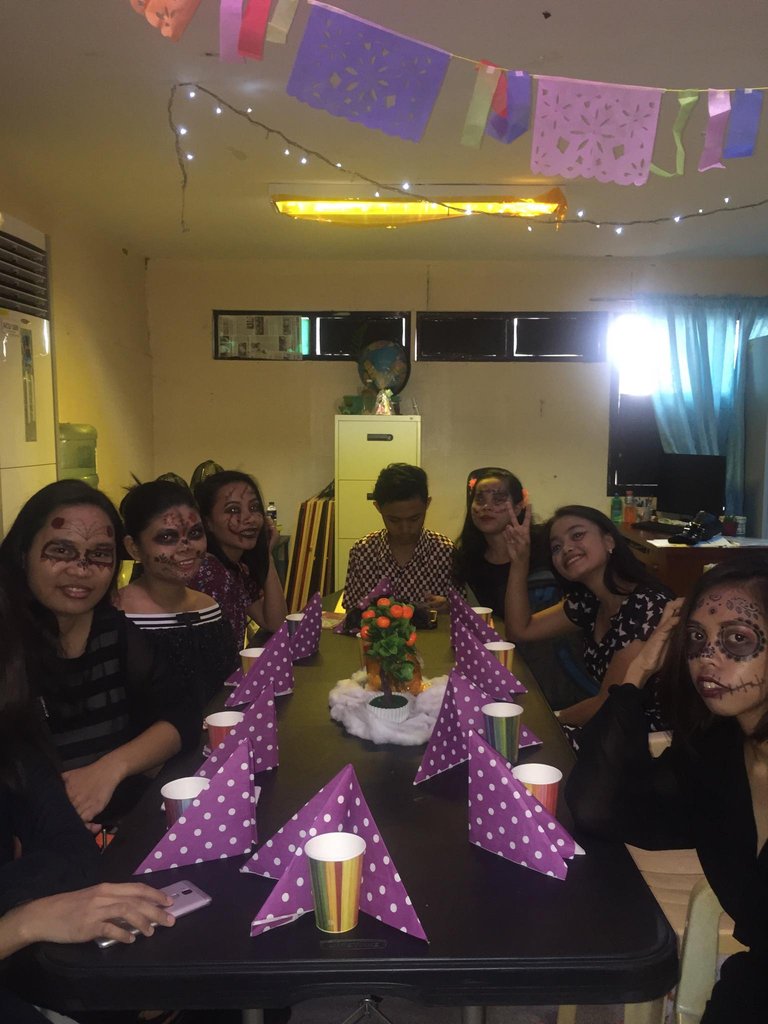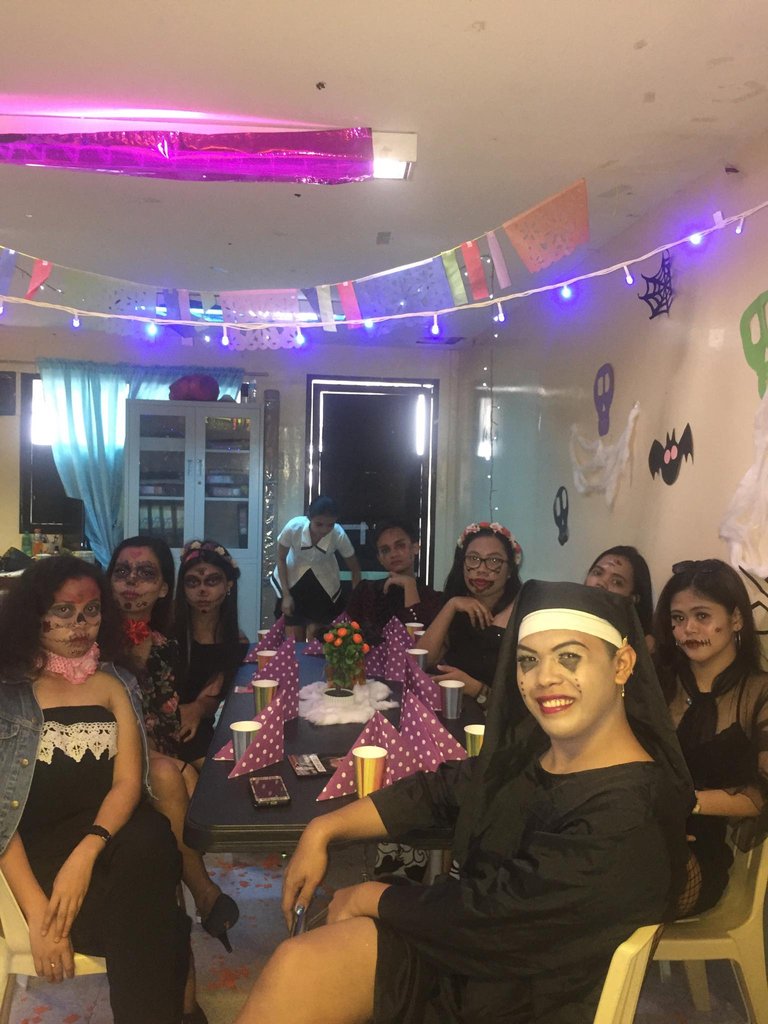 We then started to have our snack. We had nachos, a slice of sandwich, lumpia, and a brownie with marshmallows on top, paired with strawberry juice.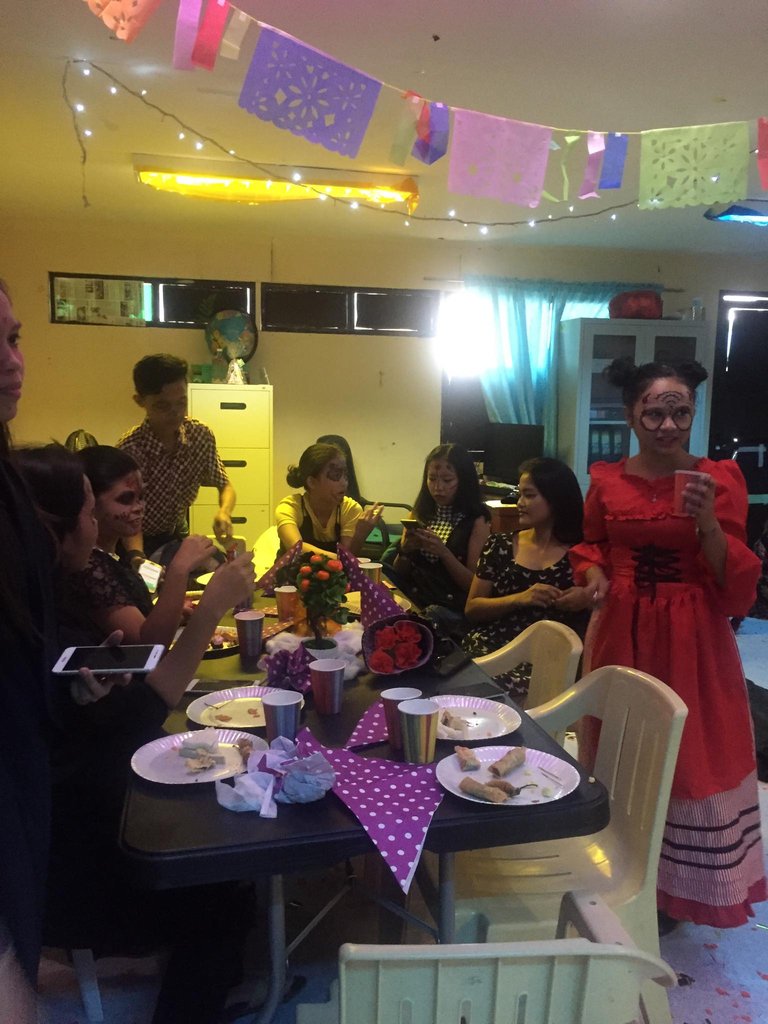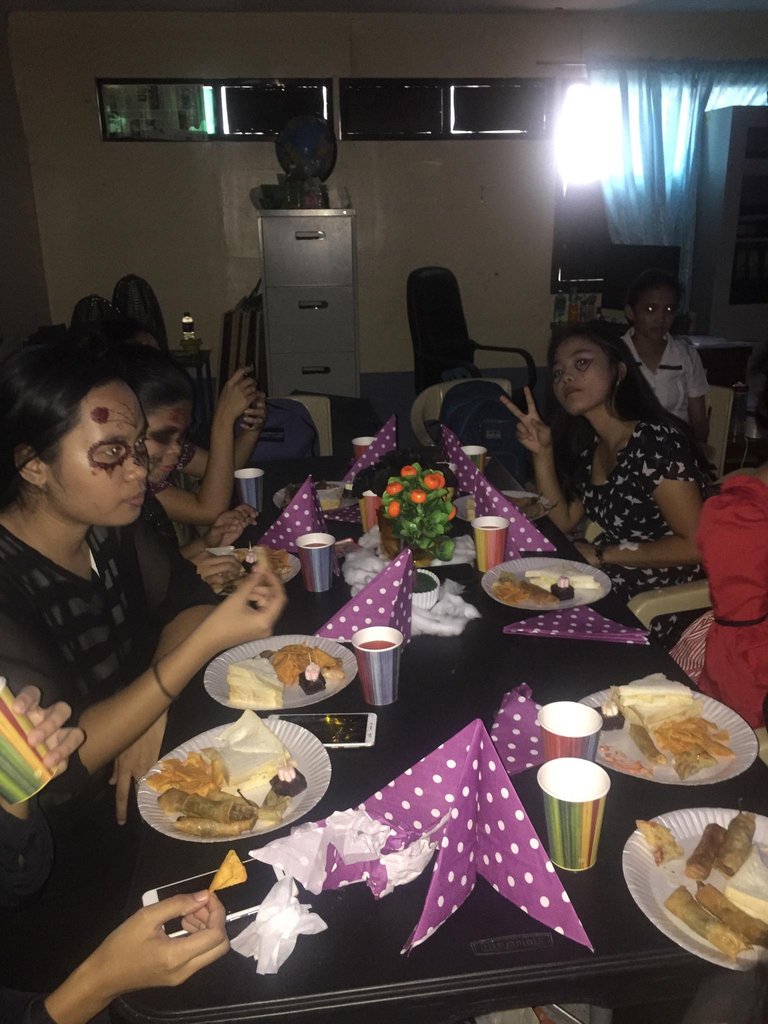 While eating, we had a story time again, but this time it was from our very own classmates, about their own ghost stories, with the lights off and the background effects were so amazing that it almost made me cry. I was so scared. I couldn't really take horror stories, especially when I am out of the house.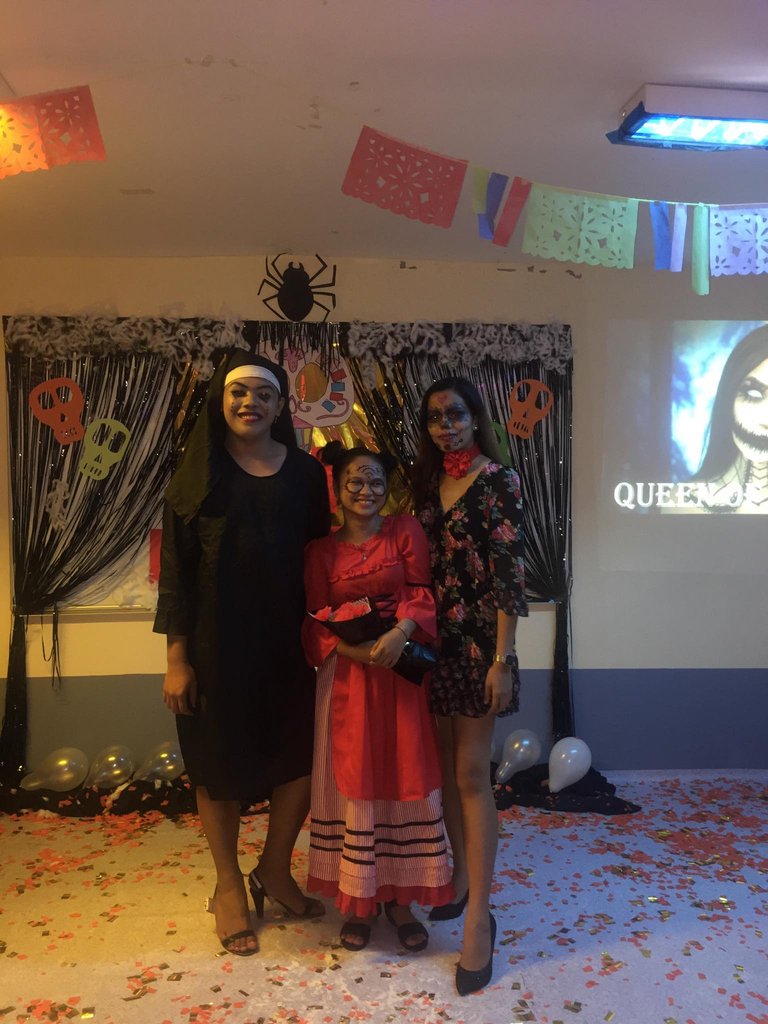 I look so small next to these two giants
Then, the organizers chose among us who had worn the costumes to determine who best fit the theme. The three of us were chosen. I couldn't believe it when everyone voted for me to win as I was the closest to the theme, but then my friend wanted to win and so he said if we could play a game to determine the final winner, we did.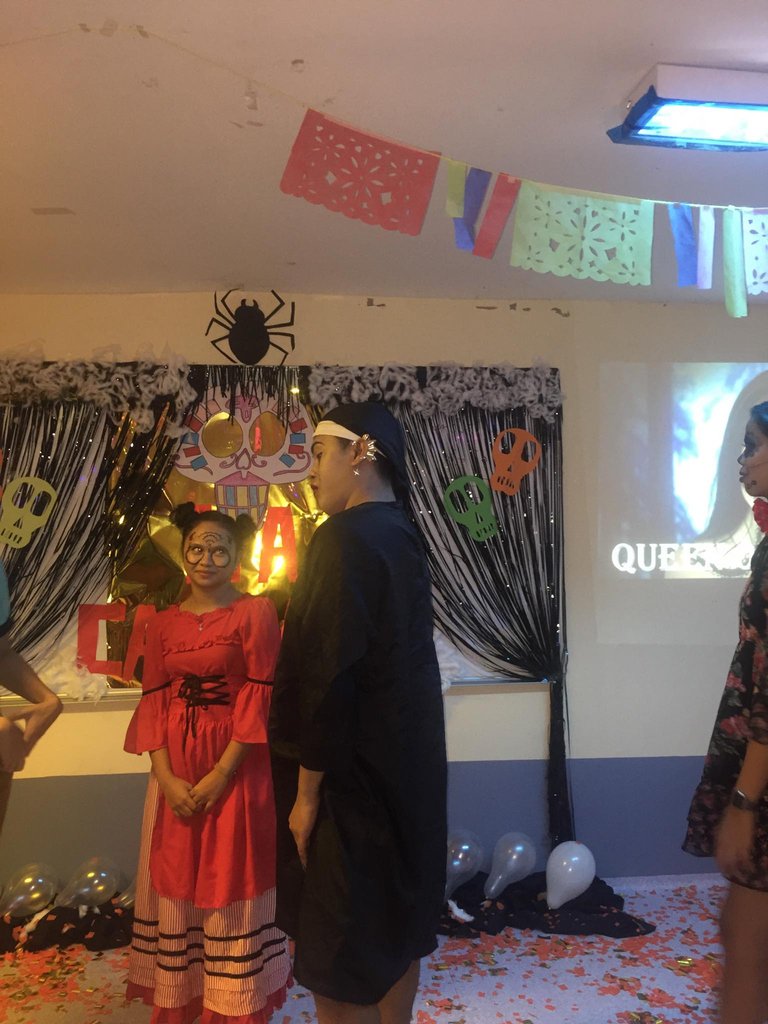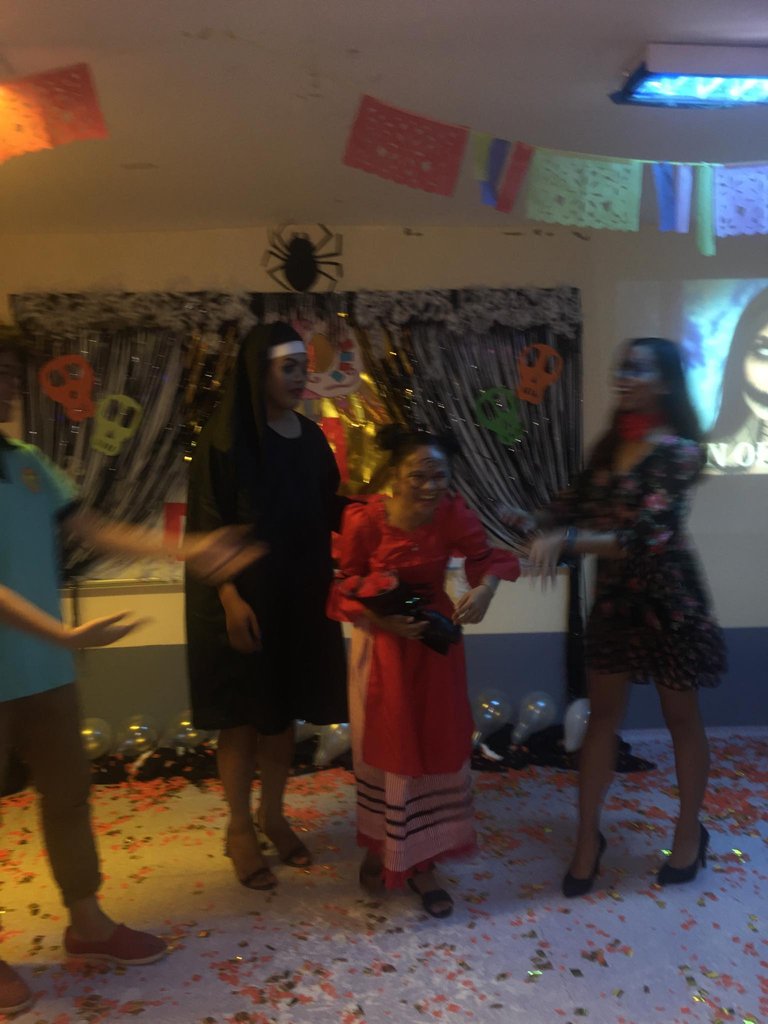 So I agreed and we played the "hep hep" game, where when the host says "hep hep," the person who is pointed out should say "hep hep" and clap, and as for "hurray," you have to raise both your hands and say "hurray." The end? I still won his face though, lol.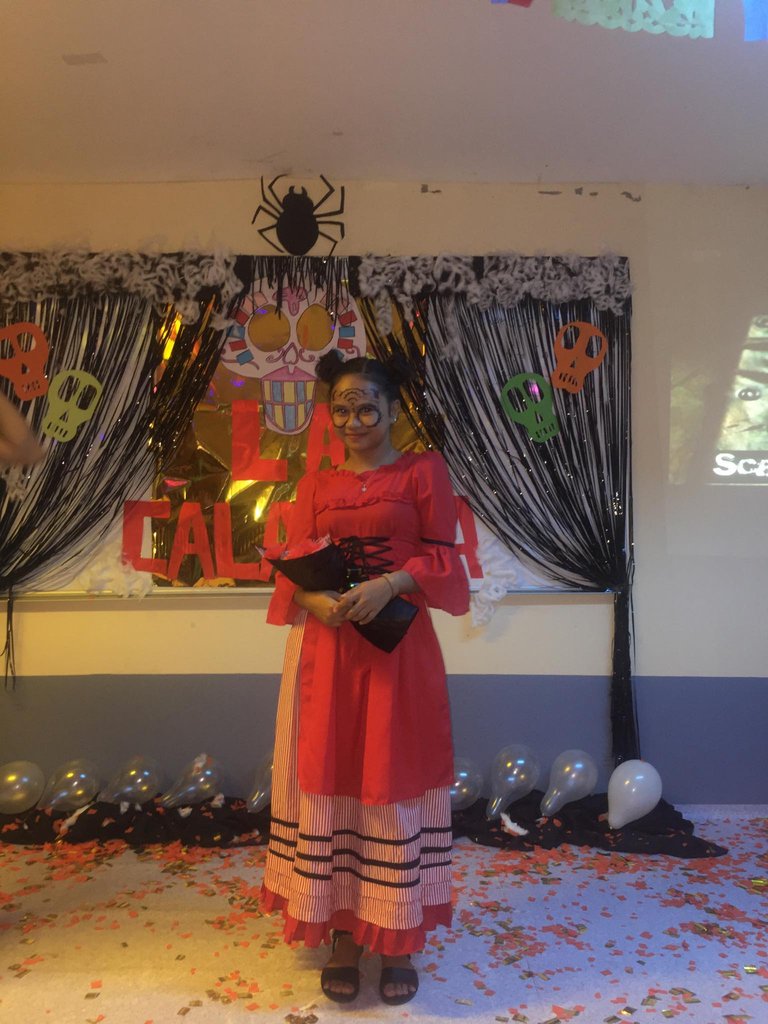 Our instructor shared her own ghost story and then decided to end the program with a song. We sang a song from the movie Coco entitled Remember Me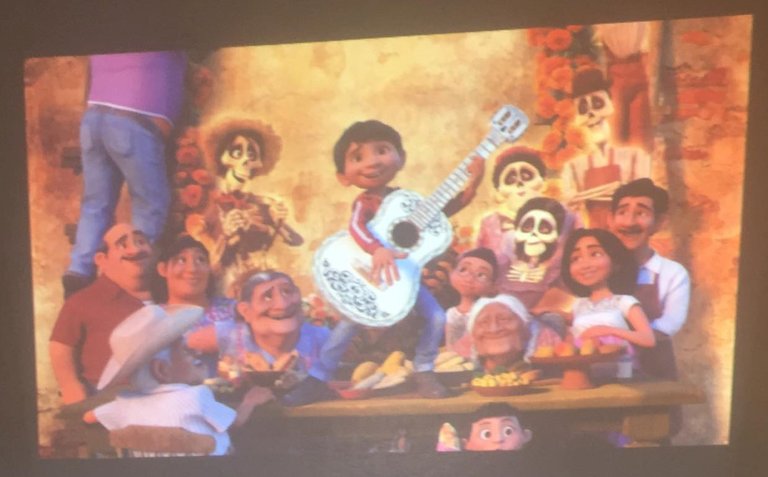 Then we took pictures after.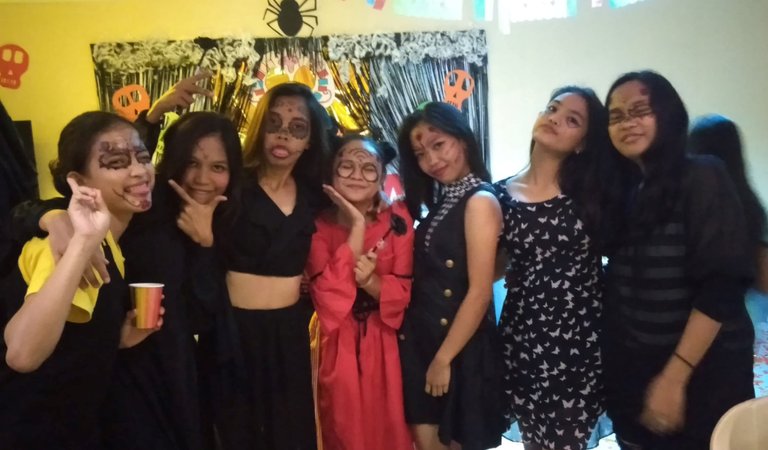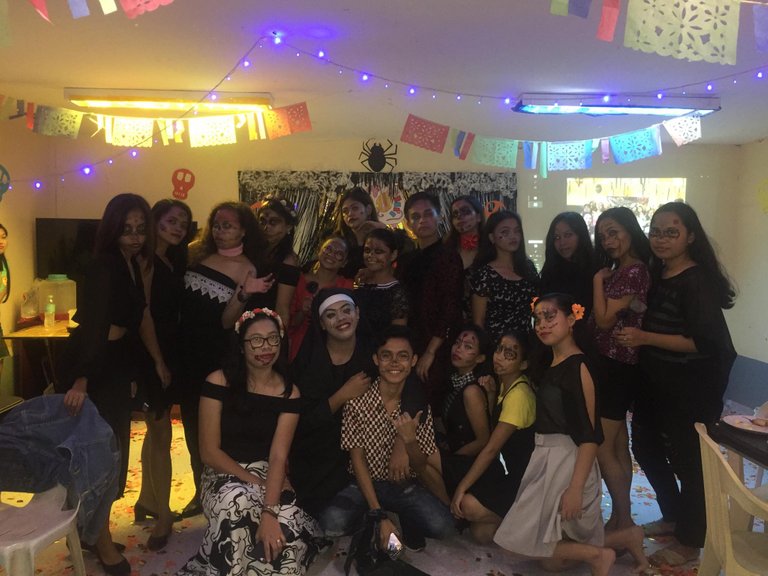 That's how our party went. It was my first ever Halloween party and I was hoping it would not be my last. It was fun.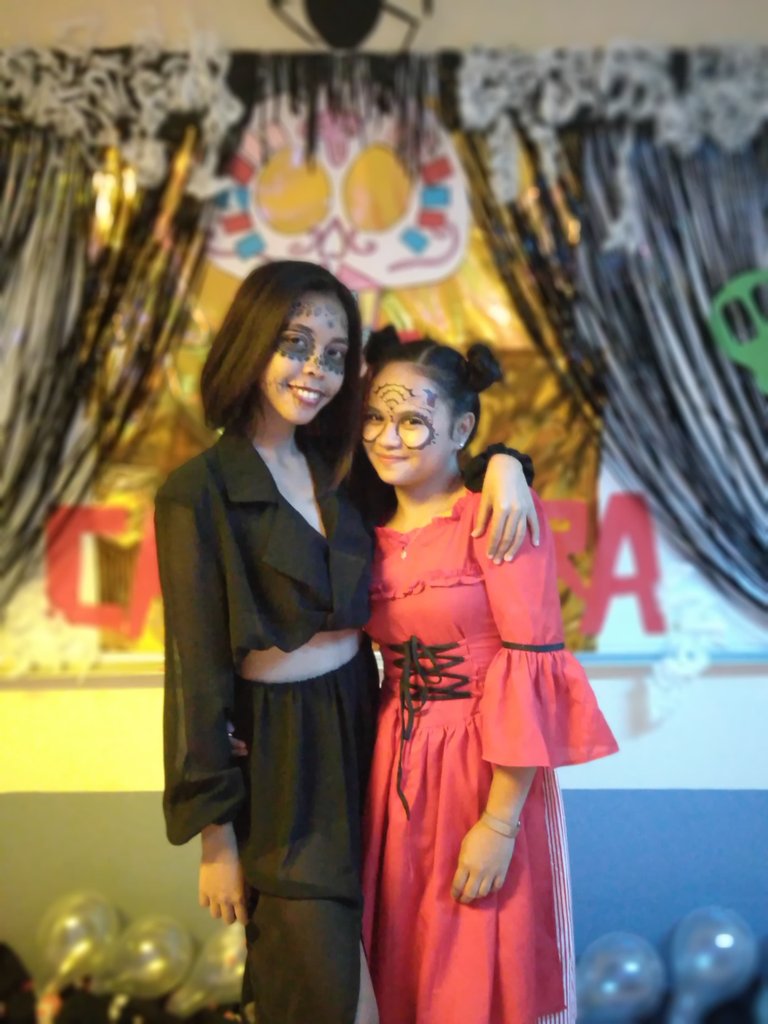 Did you also have a Halloween party? How was it? Comment down below. See you in my next post.
---
Some photos were edited using
Canva
---
---
About The Author
---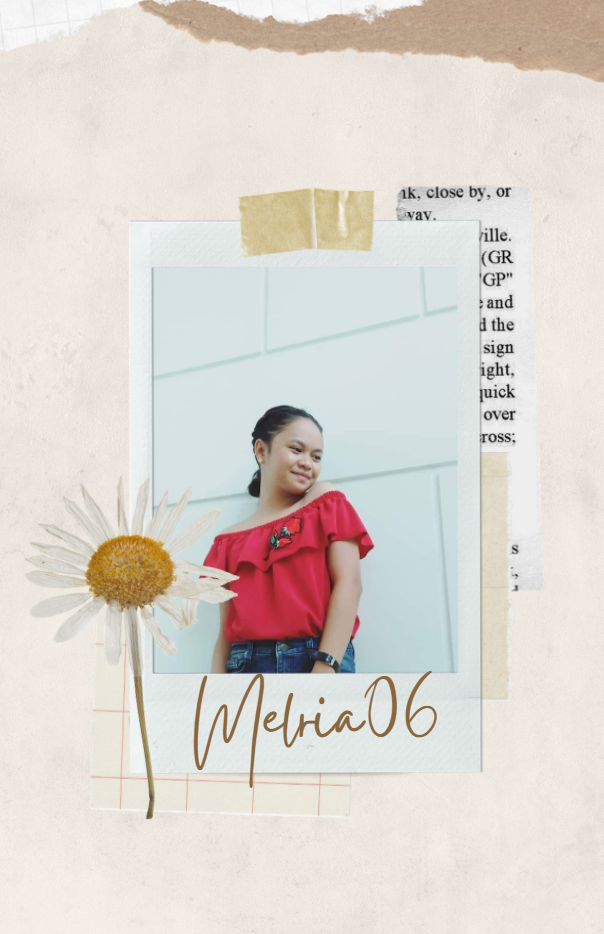 Melria is a book lover and a story teller. She loves to explore various things beyond her limits. If you like her content you may drop a comment, upvote and reblog her post.
---
---