Don't set a trap on hive it will only trap yourself xD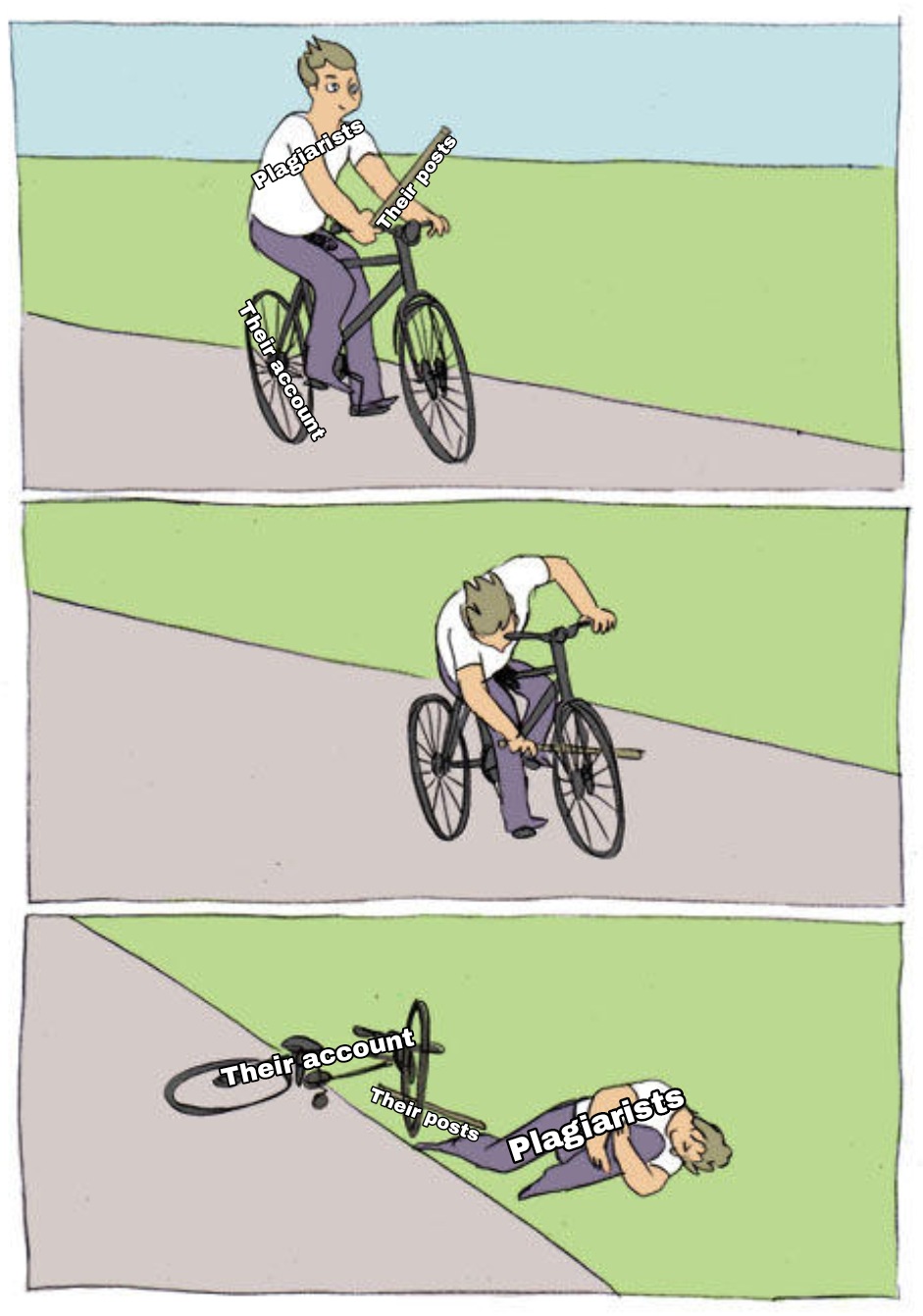 We've seen the many plagiarism posts hivewatchers have found on hive. So we can see in this meme that those who love making plagiarism posts on their accounts won't last longer on hive. In this meme we can see an example, you can see bicycles are their account, wood is their post, cyclists are plagiarists.
So when the cyclist enters the wood into his bicycle wheel he will fall. Likewise with those who make plagiarism posts their accounts will be destroyed. xD
Regards to you guys memes/gif lovers!
Let's we make great memes/gifs on memehub and make memehub grow together.
---
---