Mass Indoctrination Day 11, 22/11/2021
THE DOCTRINES OF OUR LORD JESUS CHRIST
There are two types of tables. They are
Table of Christ
Table of devils.
1Corinthians 10:21 Ye cannot drink the cup of the Lord, and the cup of devils: ye cannot be partakers of the Lord's table, and of the table of devils.
In the true Church of God members are being lead by the holy spirit. Those who are led by holy spirit do drink the cup of the Lord and they are partakers of the Lord's table.
Isaiah 28:8 For all tables are full of vomit [and] filthiness, [so that there is] no place [clean].
Proverbs 26:11 As a dog returneth to his vomit, [so] a fool returneth to his folly.
Luke 22:27 For whether [is] greater, he that sitteth at meat, or he that serveth? [is] not he that sitteth at meat? but I am among you as he that serveth.
Those who work voluntary shall be rewarded the fruit of the land. So let us voluntary do the will of God.
Isaiah 1:19 If ye be willing and obedient, ye shall eat the good of the land:
We are ought to make vows if we want God to help us or do something for us. If you are sick make vows for God to heal you.
Ecclesiastes 5:4 When thou vowest a vow unto God, defer not to pay it; for [he hath] no pleasure in fools: pay that which thou hast vowed.
Ecclesiastes 5:5 Better [is it] that thou shouldest not vow, than that thou shouldest vow and not pay.
Given and offering are the commandment of God.
Offering or given should be done willingly from your heart or what you have decided. Member of church of God should not be force to pay tithe and give offering. Offering given should be voluntary or what your heart wish. You are the one to decide how much to give but not your pastor or any church leader.
2Corinthians 9:7 Every man according as he purposeth in his heart, [so let him give]; not grudgingly, or of necessity: for God loveth a cheerful giver.
2Corinthians 8:3 For to [their] power, I bear record, yea, and beyond [their] power [they were] willing of themselves;
Tithe paying is not the doctrines of Christ. It no longer a commandment of God in our time.
Mark 12:41 And Jesus sat over against the treasury, and beheld how the people cast money into the treasury: and many that were rich cast in much.
Mar 12:42 And there came a certain poor widow, and she threw in two mites, which make a farthing.
Thanksgiving is done voluntary.
Jeremiah 30:19 And out of them shall proceed thanksgiving and the voice of them that make merry: and I will multiply them, and they shall not be few; I will also glorify them, and they shall not be small.
Psalms 116:17 I will offer to thee the sacrifice of thanksgiving, and will call upon the name of the LORD.
Hebrews 13:15 By him therefore let us offer the sacrifice of praise to God continually, that is, the fruit of [our] lips giving thanks to his name.
Hebrews 13:18 Pray for us: for we trust we have a good conscience, in all things willing to live honestly.
It commandment to give an offering.
Colosians 3:15 And let the peace of God rule in your hearts, to the which also ye are called in one body; and be ye thankful.
Ways to give thanks to God.
1Thessalonians 5:18 In every thing give thanks: for this is the will of God in Christ Jesus concerning you.
Romans 1:21 Because that, when they knew God, they glorified [him] not as God, neither were thankful; but became vain in their imaginations, and their foolish heart was darkened.
Exodus 23:14 Three times thou shalt keep a feast unto me in the year.
Guide for arm given. When we boast on our arm given it is not good. It is a sin to God.
Mat 6:3 But when thou doest alms, let not thy left hand know what thy right hand doeth:
Mat 6:2 Therefore when thou doest [thine] alms, do not sound a trumpet before thee, as the hypocrites do in the synagogues and in the streets, that they may have glory of men. Verily I say unto you, They have their reward.
We are inviting you to join the MCGI Cares (Hive) community that study the words of God and also earn some reward by making our reactions on it. We can check this link https://peakd.com/c/hive-182074/trending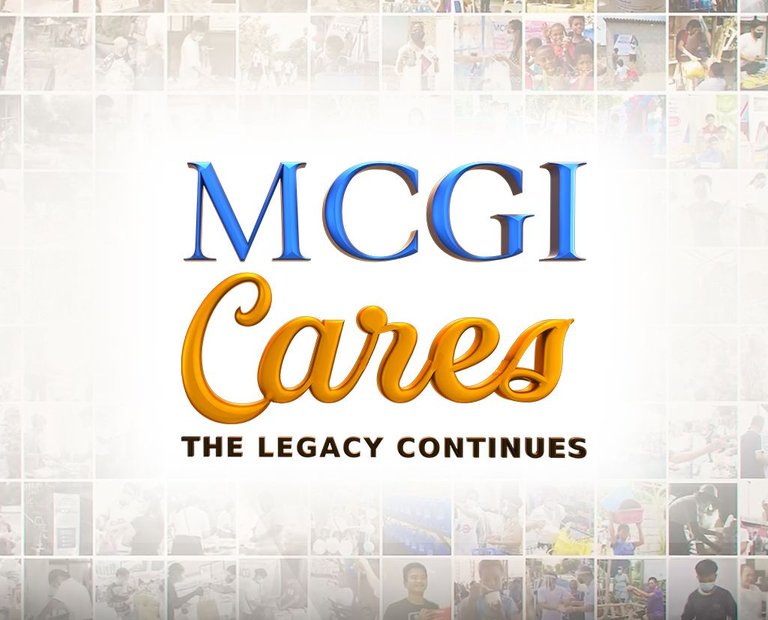 ---
---