Mass Indoctrination Day 12(English), 23/11/2021
Pure doctrines of Jesus Christ.
The desire of a men are the in the world but can help us to do His desire.
Romans 2:4 Or despisest thou the riches of his goodness and forbearance and longsuffering; not knowing that the goodness of God leadeth thee to repentance?
Philppians 2:12 Wherefore, my beloved, as ye have always obeyed, not as in my presence only, but now much more in my absence, work out your own salvation with fear and trembling.
Philippians 2:13 For it is God which worketh in you both to will and to do of [his] good pleasure.
We have been commanded to set heaven as our major desire. This is God's doctrine for man.
We make heaven as our major important aspect in life.
As a member of the church of God we should set heaven as our desire. So we should spend much with the words of God.
Colosians 3:1 If ye then be risen with Christ, seek those things which are above, where Christ sitteth on the right hand of God.
Colosians 3:2 Set your affection on things above, not on things on the earth.
Men were created to worship God or to do the will of God. Seek to the lord, allow God into your life.
Acts 17:26 And hath made of one blood all nations of men for to dwell on all the face of the earth, and hath determined the times before appointed, and the bounds of their habitation;
Acts 17:27 That they should seek the Lord, if haply they might feel after him, and find him, though he be not far from every one of us:
Acts 17:28 For in him we live, and move, and have our being; as certain also of your own poets have said, For we are also his offspring.
Those who find God will see Him. Those who seek to the Lord also find Him. And God also get close to them. So find God and He will be closer to you.
A desire to have faith and words of God can prevent us from evil.
Acts 13:7 Which was with the deputy of the country, Sergius Paulus, a prudent man; who called for Barnabas and Saul, and desired to hear the word of God.
Acts 13:8 But Elymas the sorcerer (for so is his name by interpretation) withstood them, seeking to turn away the deputy from the faith.
MEANING OF THE PARABLES OF JESUS CHRIST
Luke 8:11 Now the parable is this: The seed is the word of God.
Luke 8:12 Those by the way side are they that hear; then cometh the devil, and taketh away the word out of their hearts, lest they should believe and be saved.
Luke 8:13 They on the rock [are they], which, when they hear, receive the word with joy; and these have no root, which for a while believe, and in time of temptation fall away.
Luk 8:14 And that which fell among thorns are they, which, when they have heard, go forth, and are choked with cares and riches and pleasures of [this] life, and bring no fruit to perfection.
Brethren let us examine ourselves if we are keeping the word God in our heart or we are just listening. A man with hard heart which root can not penetrate are those who receive the word of God and does not live by it.
1Peter 5:8 Be sober, be vigilant; because your adversary the devil, as a roaring lion, walketh about, seeking whom he may devour:
When we believe and obey the commandment of God, God gives a new heart or change us. If the spirit of God was able to create the rivers, mountains, valley, sea etc. , will it be hard to change your heart?
Psalms 104:30 Thou sendest forth thy spirit, they are created: and thou renewest the face of the earth.
All sinner were saved by Jesus Christ. Paul was a leader of sinners yet he was saved by Jesus Christ. When we accept the doctrines or righteous teachings of Christ, we will be save.
1Ti 1:14 And the grace of our Lord was exceeding abundant with faith and love which is in Christ Jesus.
1Timothy 1:15 This [is] a faithful saying, and worthy of all acceptation, that Christ Jesus came into the world to save sinners; of whom I am chief.
Acts 22:4 And I persecuted this way unto the death, binding and delivering into prisons both men and women.
When we continue to remain in evil deeds we can not be save by Christ or can not inherit the kingdom of God.
1Corinthians 6:9 Know ye not that the unrighteous shall not inherit the kingdom of God? Be not deceived: neither fornicators, nor idolaters, nor adulterers, nor effeminate, nor abusers of themselves with mankind,
1Corinthians 6:10 Nor thieves, nor covetous, nor drunkards, nor revilers, nor extortioners, shall inherit the kingdom of God.
Brethren let us seek the guidance of God to be able to do His will.
[11/11, 08:29] Opoku: We are inviting you to join the MCGI Cares (Hive) community that study the words of God and also earn some reward by making our reactions on it. We can check this link https://peakd.com/c/hive-182074/trending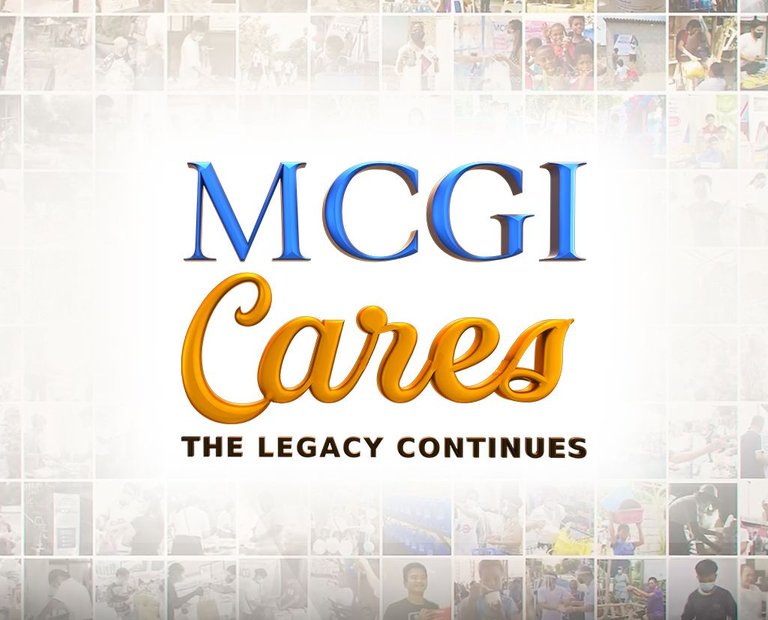 ---
---