Sadness & Happiness - My Crypto Life
Good day everyone!!! Most people in the world of crypto have experienced both happiness and sadness in their crypto journey. I have also experienced a lot of happy and sad moments in my crypto journey. The funny aspect about crypto is that it is more of an emotional game than strategy game. I got to know about this, a bit late and I wish to share my emotions and the emotions which I believe many people have felt and will feel in their crypto journey, so do well to find somewhere quite quiet and comfortable, as you read through this article I made just for you😉.
---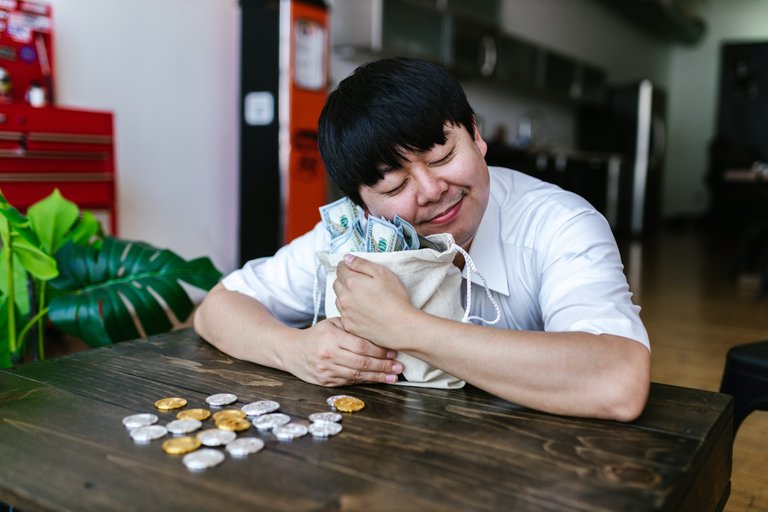 Photo by RODNAE Productions from Pexels
---
I have experienced complete joy and sadness to the extent I cried and that's why we love Crypto. One moment you are thinking about buying an inland in the nearest future and the next moment you will be thinking of how to feed yourself in the coming weeks. Yeah, that's the story of many people in the crypto world.
Why is crypto more of an emotional game than a strategy game? It is quite simple, majority of people in the crypto world use their emotions to make decisions, rather than making a good strategy and following through with it. They are two emotions responsible for this and they are Fear and Greed. As someone who wants to succeed in the crypto world, you need to be able to fully control these two emotions adequately, except you might not succeed as you would have wished. I will sharing my personal stories about two emotions and how they have made me sad and happy. I believe in the long run, sadness and regret is what majority of people in the crypto world feels and the reason for this, is greed.
---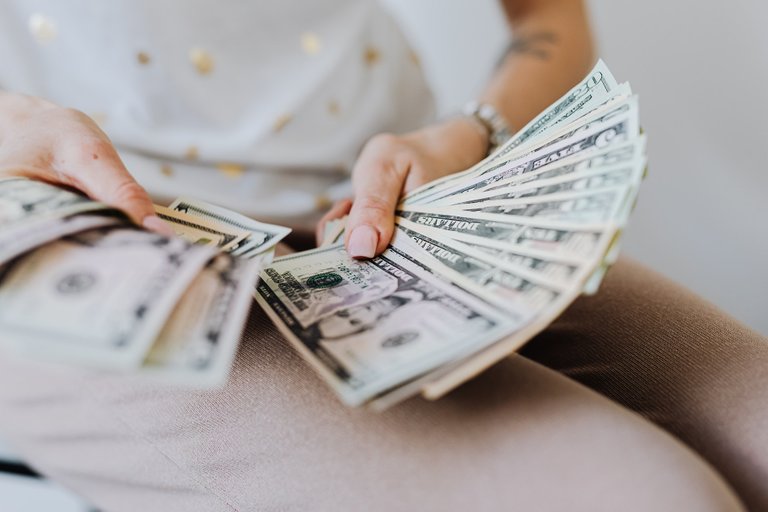 Photo by Karolina Grabowska from Pexels
---
Fear
Fear is one aspect that we should understand, it could make you or break you. Fear is good and it is bad. Fear is needed for survival, which is the good aspect of fear. But it could make you miss so many good opportunities, which is the bad aspect of fear. As people in the crypto world, we always have a fear of losing our profits and initial investment and whenever we see a downward movement, we freak out and sell. And also, we also fear missing out on good investment. Instead, we research and then make decision, we decide and then hope.
Let me share my experience about SUSHI tokens. I first heard about the token when the price was $0.5, people were saying invest, but I was sceptical. The price rose to $2, I said no. It rose to $6, I said no. It rose to $10, and that was when I decided to buy in, because I had the fear of missing out on a good investment opportunity. But that was stupid, I didn't research, I just jumped in. Funny enough, a rule I now know, you don't enter the market after a long green candle, don't because people will use your money to take their profits out. The funny thing about such long green candles, is that, when traders see a small red candle, there is already panic in the air, because most people have made so much profit and don't want to see it disappear, they start selling and the green charts all of a sudden, turns to a bloody red chart. To cut the story short, I sold my SUSHI which I bought at $10 per one, I sold it at $1 per one. Lost big time.
Also fear made me make some good profits in EVERGROW token. Someone on Hive wrote about it, I went to see the market chart, and I saw it was increasing greatly. I didn't research, I just jumped in. My investment did greatly, I made a profit of over 3x of my initial investment(I will tell more about this story in the Greed section).
As you can see, the market is ruled by our emotions of Fear. You see those long green candles, that's because of fear of missing out and when you see those long red candles, that's because of fear of losing out. They are very few technical people in the crypto world, majority of people don't care about the technicalities of a project. That's why you see Memes tokens with no utility making 50x and a great project like HIVE with abundance of utility not making 10x. But the truth is that, project with greater utility always stand the test of time and will hit their mark. One of the major reason I believe strongly in HIVE. Fear controls the market.
---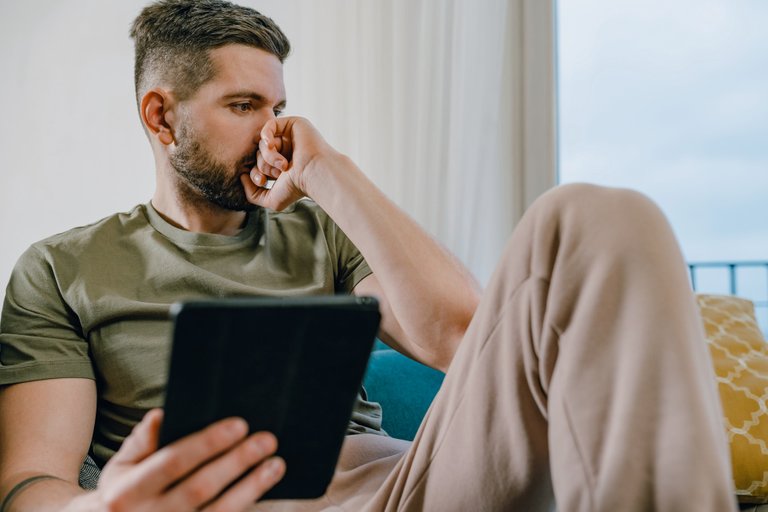 Photo by Alena Darmel from Pexels
---
Greed
We humans are greedy by nature. We always want more. People have experienced great loss and great gains because of their level of greed. Let's get back to EVERGROW event, I made a hopping 15x of initial investment. I was already thinking it will hit 100x, because the market cap was still around $10 million and I believe it has a potential of getting to $100 million, hence, 150x of my initial investment. Already thinking of holidays in Sweden and Maldives, about the amazing house I will buy and lots more. From 15x, it went down to 10x, I was still positive and still believing in a bright future, it dropped to 5x of my initial investment. When it got to 3x of my initial investment, I had to count my losses. I technically lost 12x of initial investment because of Greed.
Also greed could make you become wealthy. 2018 or there about, Steemhunts was giving airdrop. I got about 30,000 Hunts from the airdrop. As at that time, Hunts token hadn't been launched. Later that year, it launched at there about $0.005. That was technically, $150 free money(30,000 x $0.005). I didn't sell, many others sold. When it got to 0.01, I sold 15,000 and that was $150. I started selling at different prices and now I have no Hunt token. As at the moment of writing this article, HUNT is selling at $0.45, if I had kept my 30,000 HUNT tokens, it would be worth $13,500. People, who are greedy and ready to take the risk also make it big.
Sometimes, you may want to be greedy and and it won't turn out well. A friend of mine sold his car for $2,000 so as to get money to buy LUNA which is now LUNC, when it was $0.2, thinking it would bounce back. Currently, LUNC is worth $0.00015261, which means that my friend's $2,000 investment is now worth $1.5. That's insane loss.
---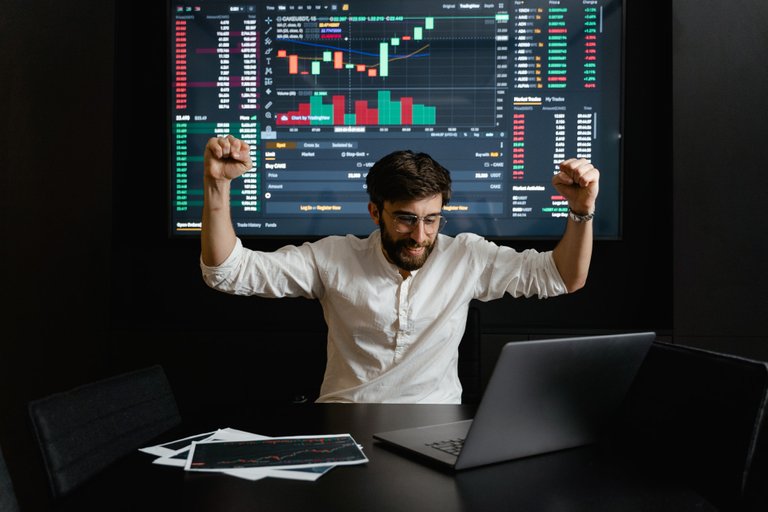 Photo by Tima Miroshnichenko from Pexels
---
That's crypto for you. Crypto have made me happy and also made me sad. Fear and Greed is what controls the market. Our emotions is what we see on the market chart. If someone buys $2 billion of BTC, and pump the price, before you know it, BTC will be at $70k and Hive would be over $4 or more(who knows). It's our level of fear and greed that affects the market. Currently everyone is scared of investing and that's why the market is like this. A major sell off, and panic mode will be activated.
Basically, if you want to truly succeed in crypto. Have about 2 or 3 projects you believe in, and constantly be investing regardless of the price. With time, they will bounce back and make you proud, those 2 or 3 projects should be utility based projects. If you have spare money, you can jump into any market making the headlines. When jumping into those projects, always have a target. 3x to 5x is good. As soon as you hit your target, run!!! I repeat, run!!! and don't look back.
This is the experience I have gathered. Lastly, don't regret on your past investment decisions, it has made you who you are today. You are now smarter and other better opportunities will always come your way, always know that.
---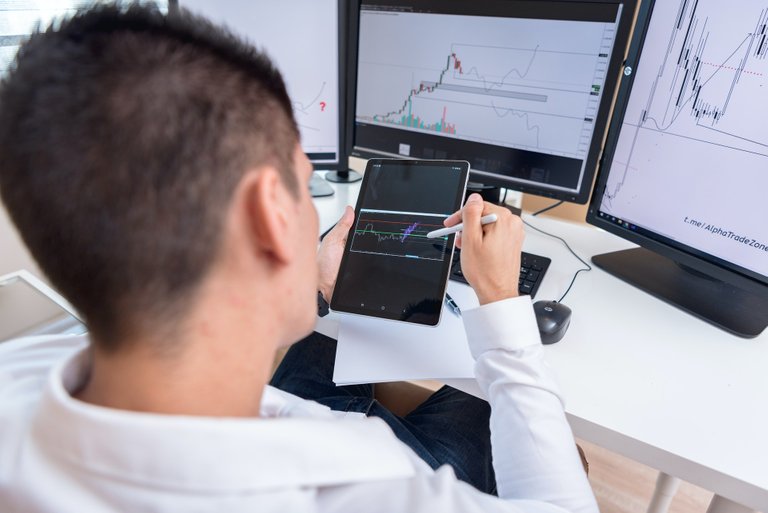 Photo by AlphaTradeZone from Pexels
---
Kindly share with me your sad and happy moments in your crypto life as a result of your greed or your fear, in the comment section below.
---
Disclaimer: Please note, I'm not a financial adviser, I'm just sharing my experience and research with you all.
All images in this article are from Pexels, hence, they are free for resuse.
---
Till I Come Your Way, Stay Safe!!!
⚫️⚪️⚫️
Thanks For Reading
---
---