Sadness - Is Social Media The Cause Of Your Depression?
Good day everyone. In today's world, everyone is always on their phone, trying to impress their followers. It's now a competition, everyone wants to be the talk of the town. But you may say to me, that's not me, I'm an introvert and I don't want to impress anyone. Yeah, I know, but social media still affects you in some way, without you knowing it, but how? Stick around and read through this amazing article I made just for you, to find out😉.
---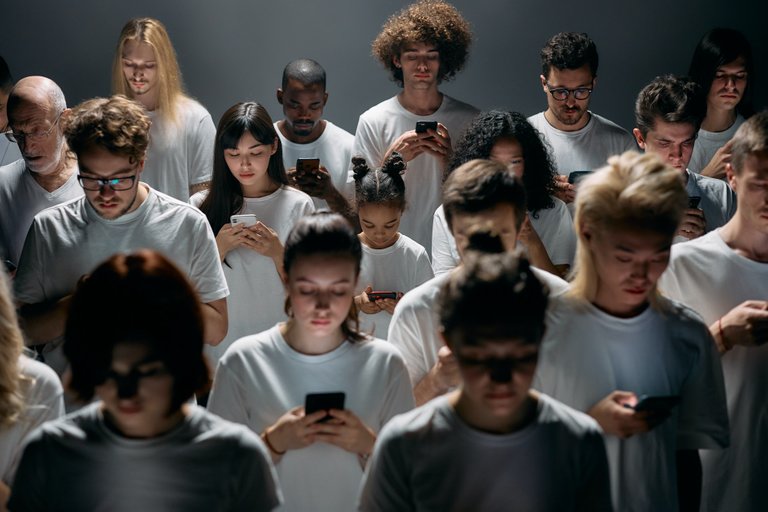 Photo by cottonbro from Pexels
---
You might stay up late looking at your social media feeds and then wake up the next morning feeling depressed and sad, and that will eat you up and before you know it, you are not productive that day. Funny enough, when you are not productive, that's when you want to go to social media, so it can make you laugh and smile. But as soon as you switch off from social media, you become sad and depressed again. But why?
You are seeing and hearing things that are affecting you and questioning how you are living your life. You would feel you are not doing enough work or you are very unlucky and only bad things like to happen to you. What you see and hear, affects your mood both positively and negatively. But most times social media affects you negatively, because you are seeing lies. People tend to only show their happy story but never their sad story. Know this, everyone have their sad stories, no one is living without any problem, that is the Universe way of balancing itself.
I guess you must have heard or seen stories such as this, where a poor sad kid will be crying and wishing he could have the rich and amazing life of rich kid. The rich kid will eventually tell the poor sad kid, that he wished his parents could show him half the attention his parents shows him. Both kids have problems, the poor sad kid wants to be rich and wealthy and have everything he wants to buy. And the rich kid wants to have the affection of his parents. Both kids have problems, and that's how the world works.
---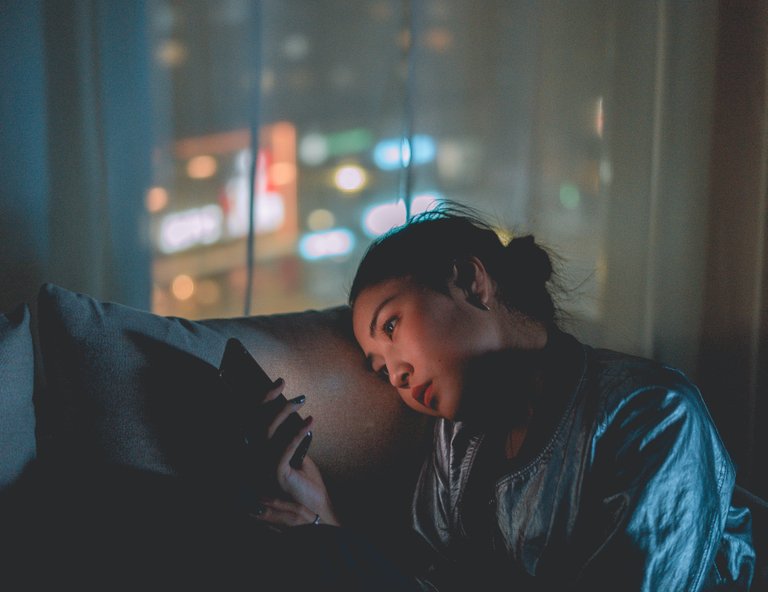 Photo by mikoto.raw Photographer from Pexels
---
Instagram and Facebook affects us negatively to some extent. We see our friends, both the old and new friends there, share their life experience and we may begin to feel inadequate. It might be a feeling of jealous, or a feeling that he or she is living a better life than you and that can mess with our mental health and we may start feeling bad for ourselves, then feeling depressed and boom!!! Become sad. The truth is that some of these people may truly be enjoying their life, also some of them want to make other people jealous and envious of their life, so they may fake some things.
Although, some people feed off this and ensure they work their ass, in order to better than their friends. It's like a competition where there's no tournament or prize for the winner, just the pride of living a better life than your friends. A lot of people are feeling this way. It's okay to feel this way, you are only human, but never get jealous because you don't know the whole story of their life. You can improve your productivity and try to surpass your friends. But that doesn't change anything too. Just do you, and live your life in peace.
---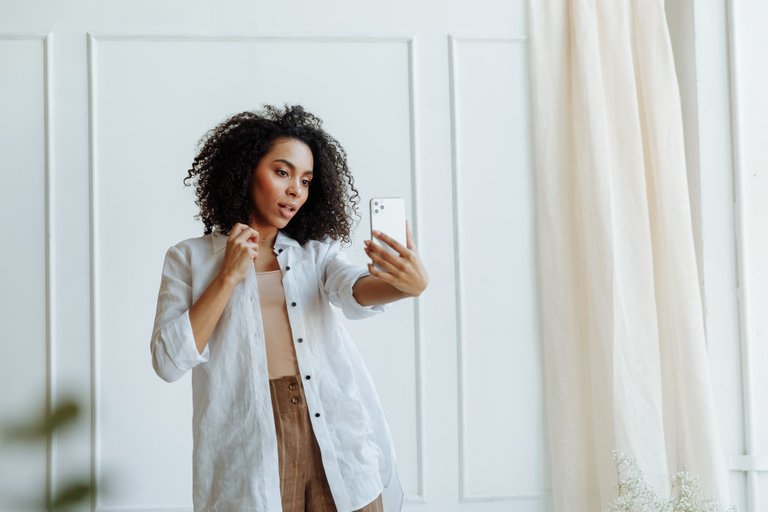 Photo by Thirdman from Pexels
---
Our parents won't be experiencing this, and that's why the older generation look at this generation as weak and that's because they are not into Social Media. Because social media, will make your okay lifestyle seem like a poor lifestyle, because they are people born in wealth, people who are doing crazy things to get money, but they only showcase their super exciting lives and make you free worthless. Sometimes, watching the latest cars and new modern houses that cost millions of dollars could make you depress. Because you would be thinking of where to start from to acquire some riches in order to acquire such assets. Overthinking mostly result to depression and sadness.
What about Twitter, you see topics and discussions, that you begin to question your faithful partner. Someone can tweet and say "All women are cheat" and give valid reasons and some good examples, and you would start doubting your very own partner. There are so many ways social media can make you depressed, seeing your ex getting married, seeing someone you dislike achieving great things and the list goes on and on.
---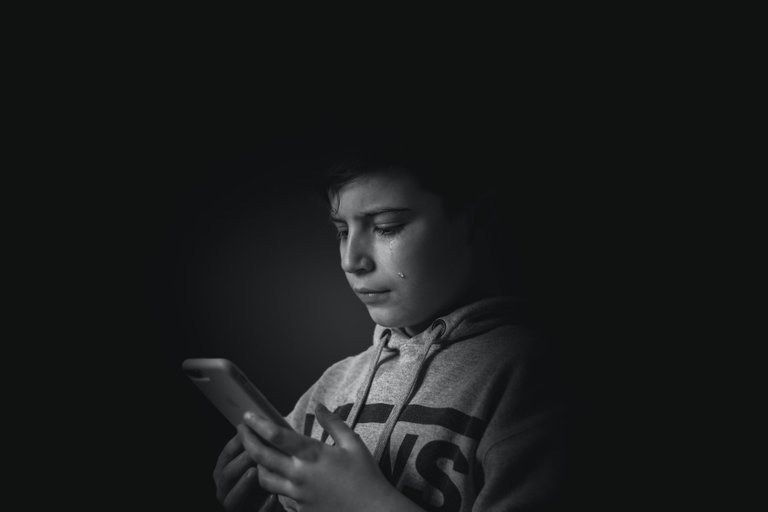 Photo by Ibraim Leonardo from Pexels
---
You need to understand that Social Media is harmful and understand why you are getting on it. You need to have positive energy if you want to be more productive and focused in life. Seeing and hearing things affects the mind. Social media has it's merits, when you use it properly. You can create a new social media account for your productivity, where you only follow what concerns you and nothing more. Because social media can help you in getting knowledge, promoting yourself and products and earning good money, hence, social media isn't all bad, it's just how you use it.
For instance, before writing this article, I wanted to feel it for myself the emotions and feelings that social media brings out of someone. I entered my Facebook, which I haven't entered in almost 6 months. I saw some good images and videos, but it made me look at myself more and my mood changed a bit, why? I saw a friend, although older friend with 8 years, got married. I saw some of my friends driving cars, I don't have a car currently and I saw some of my friends in European countries, and that's one of my major dream, to leave my current country. So, as you can see, I don't wish any of these my friends bad at all. I'm happy for them but sad with myself that I haven't accomplished much.
Although, there are some of my friends that haven't still gotten their way but as humans, we only reason on the people that are ahead of us and not grateful for the life we are currently living. I stopped writing for about 2 hours because I was thinking, hence, social media, really does have some impact on our emotions and feelings. You need to understand this and try as much as possible to enjoy your life and stay away from social media, except you are earning from what you are doing on it, then fine but be focused on only that alone.
---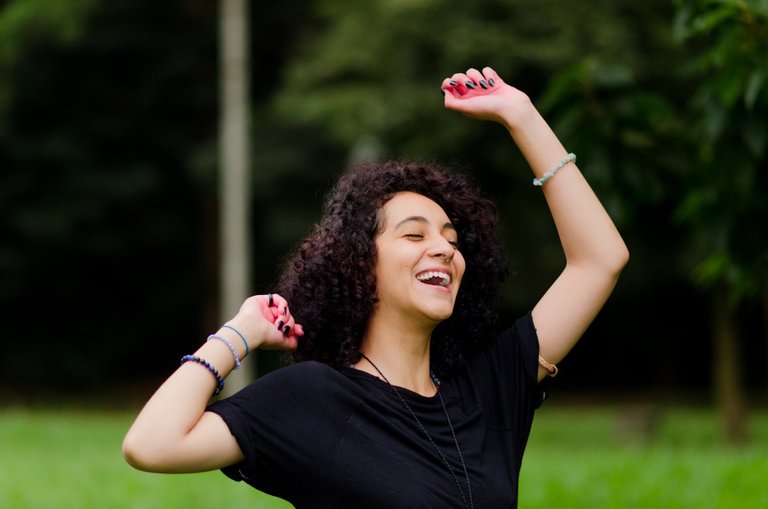 Photo by Alexsandro Calixto from Pexels
---
Disclaimer: Please note, I'm not a professional therapist or psychologist, I'm just sharing my experience and research with you all.
All images in this article are from Pexels, hence, they are free for resuse.
---
Till I Come Your Way, Stay Safe!!!
⚫️⚪️⚫️
Thanks For Reading
---
---