Today is My Birthday🎂 I Wish To Get 1000 Votes😚 Haha 😆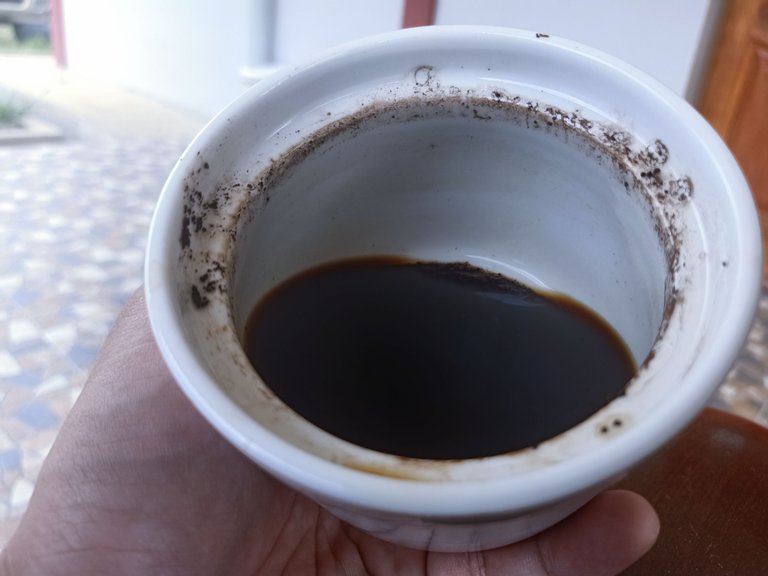 Started today with a cup of coffee. All I had was a cheap coffee made in Sabah called Kopi Tenom. Only coffee with no added sugar, I like coffee better without sugar. I didn't filter the coffee; I just waited until it settled down before drinking it sip by sip. Some people cannot drink coffee like this; I might be the rare one.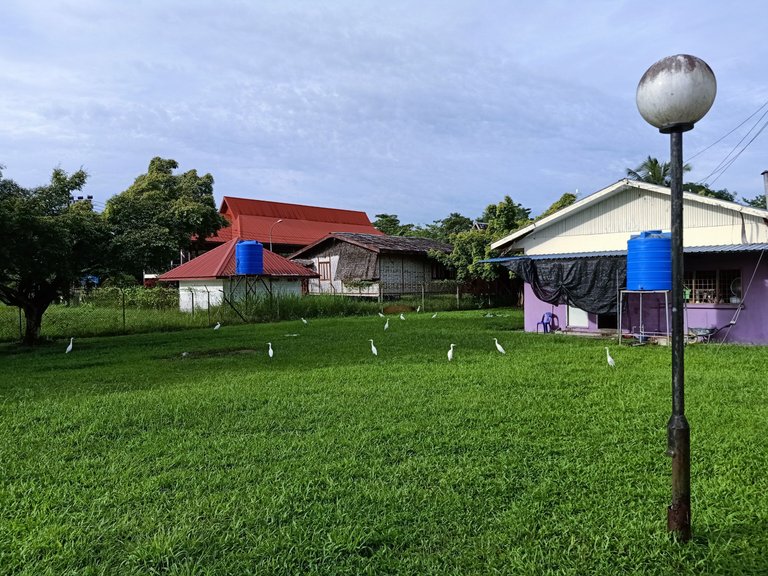 Just how many white storks can you spot? I took this shot from the area behind the Land Department's cafeteria.
There was one significant undertaking that required me to focus today, and that was arranging a meeting with the individual in charge of the Land Department in this location, which is Kota Marudu. If you have been following my previous posts, you will remember that I have a piece of land in Toguhu that I purchased for a fair price. Consequently, I am required to submit a land application for that region today. The task for today was resolved after I had a number of conversations and meetings with a few different people, and I am currently waiting for my next appointment. For my birthday, which is today, I hope that everything that needs to be done to process this land so that it can become fully ours will go off without a hitch and without any complications.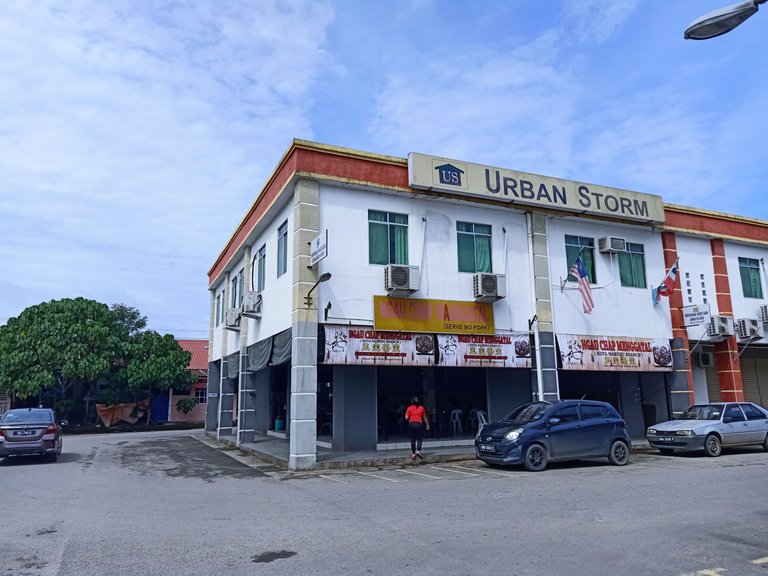 We move to Ngau Cap Menggatal Restaurant. When we are looking for something to eat, this is consistently one of our top choices of locations to check out. Simply put, we are unable to identify any flavour in its recipe that is comparable. This location is an absolute necessity for those on the hunt for food if they are visits Kota Marudu.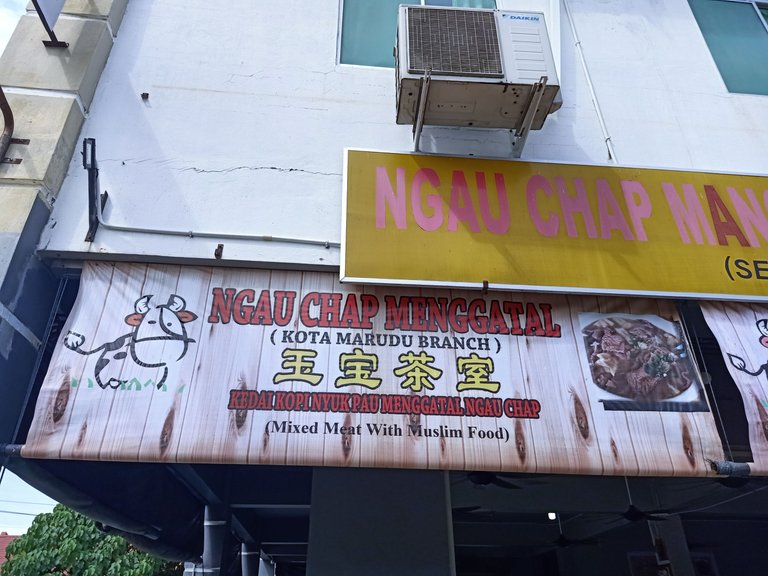 Yes, the main meat served in every dish is unmistakable: beef. It is a restaurant that is ideal for multi-ethnic and religious communities, as long as beef can be consumed in accordance with their religious beliefs. Other religions are still tolerated.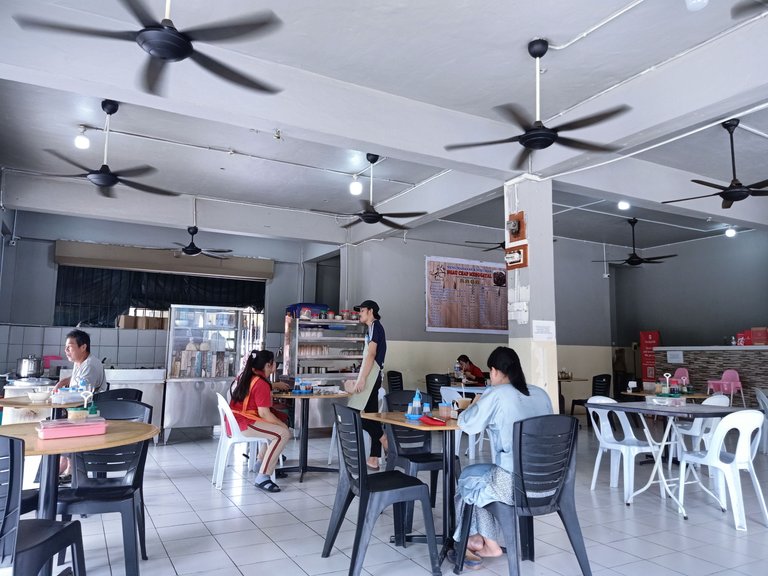 On the inside, it looks like this. We take a seat in the far corner of the restaurant. Some come during the lunch break, while others may have woken up and come for breakfast. Who knows?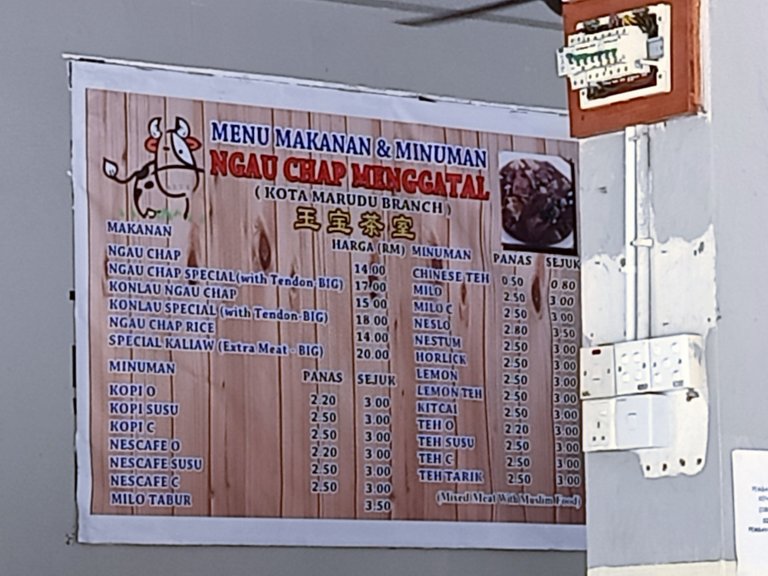 I hope you'll pardon the image's haziness. This is the menu for their food. You are welcome to make an analysis of it.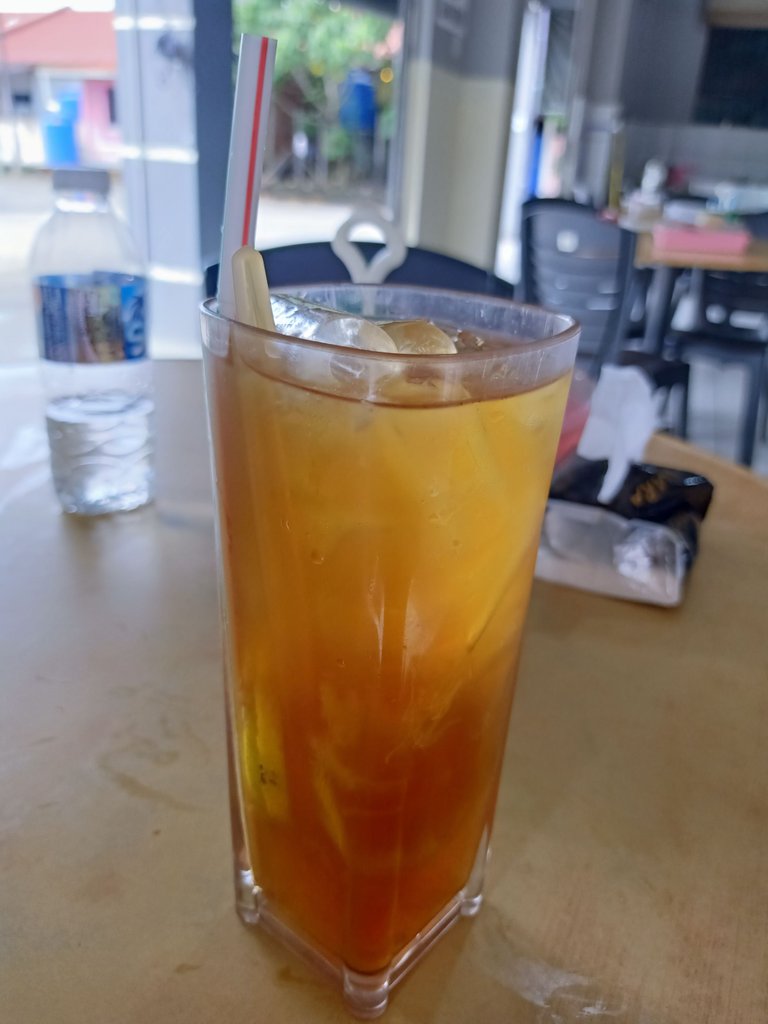 While waiting for my main order. This lemon tea came first. Look at how refreshing this lemon tea is. It is ideal for eating hot foods when combined with the spiciness of pepper. This is a must-order drink for me every time I visit this restaurant.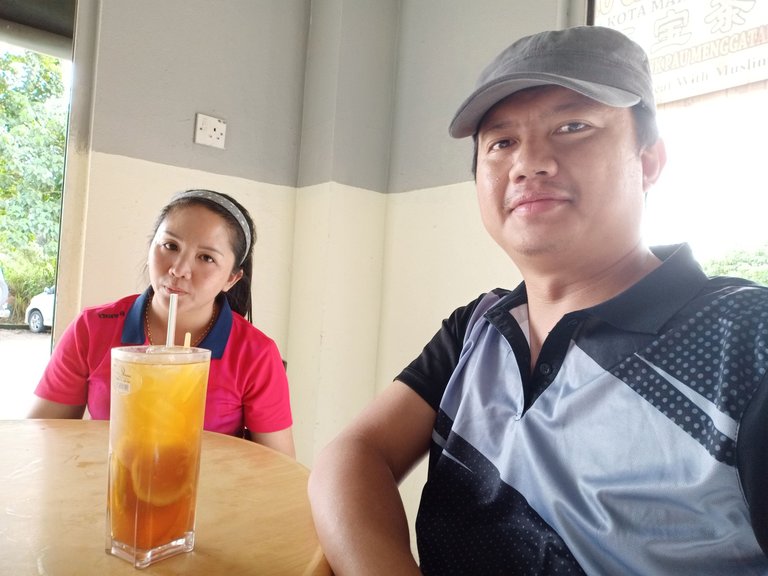 Don't forget to take a selfie. It is necessary when you are with your wife. Don't be concerned about the state of your face; what matters is that you spent time with your loved ones.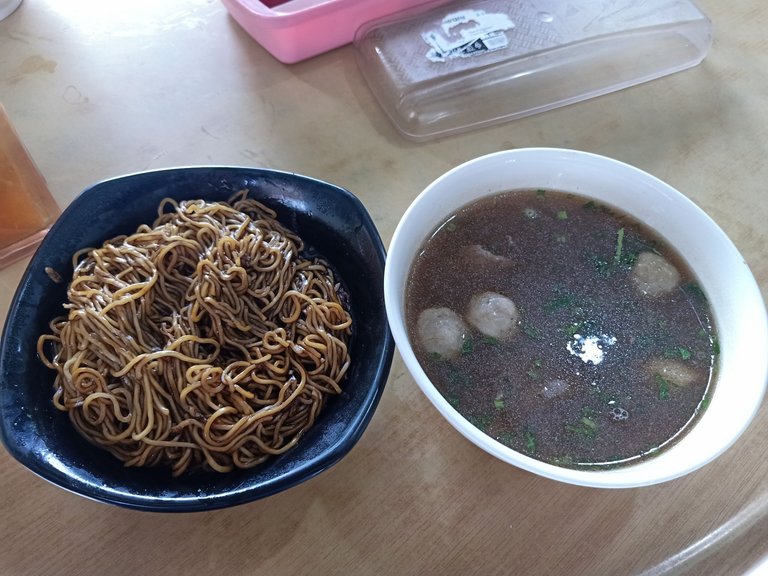 This is my food selection. It is called Konlau Ngau Chap and is priced at MYR 15 on the food menu board. You can add meat and tendons for an additional fee of up to MYR 20. However, I only ordered the most basic.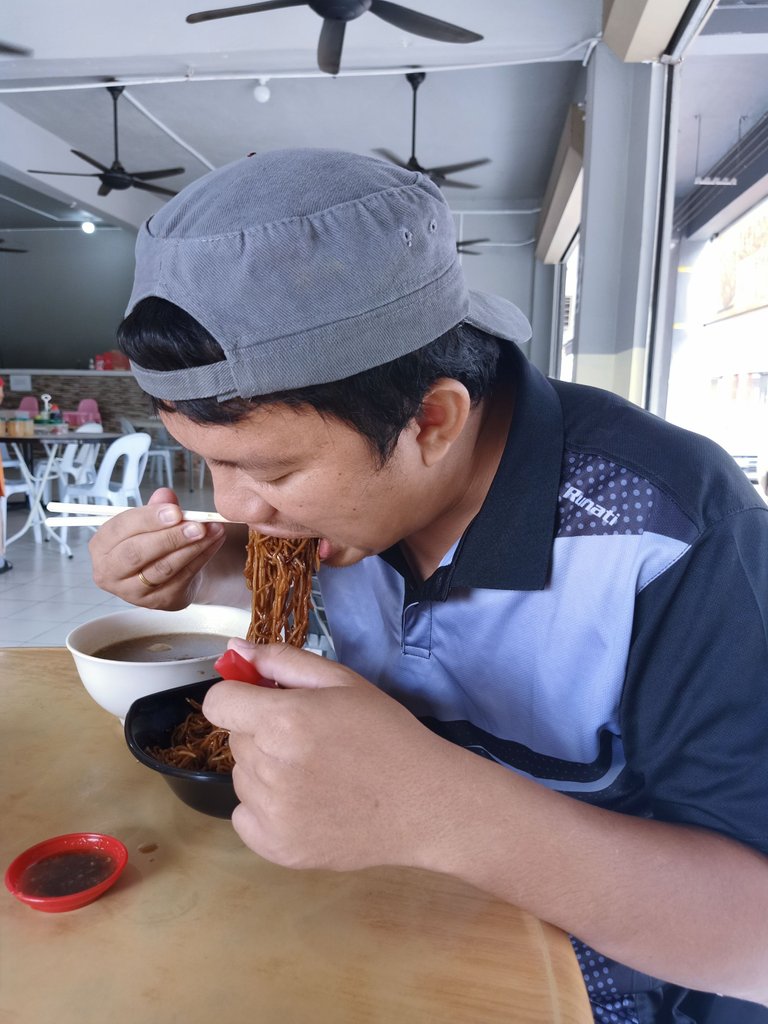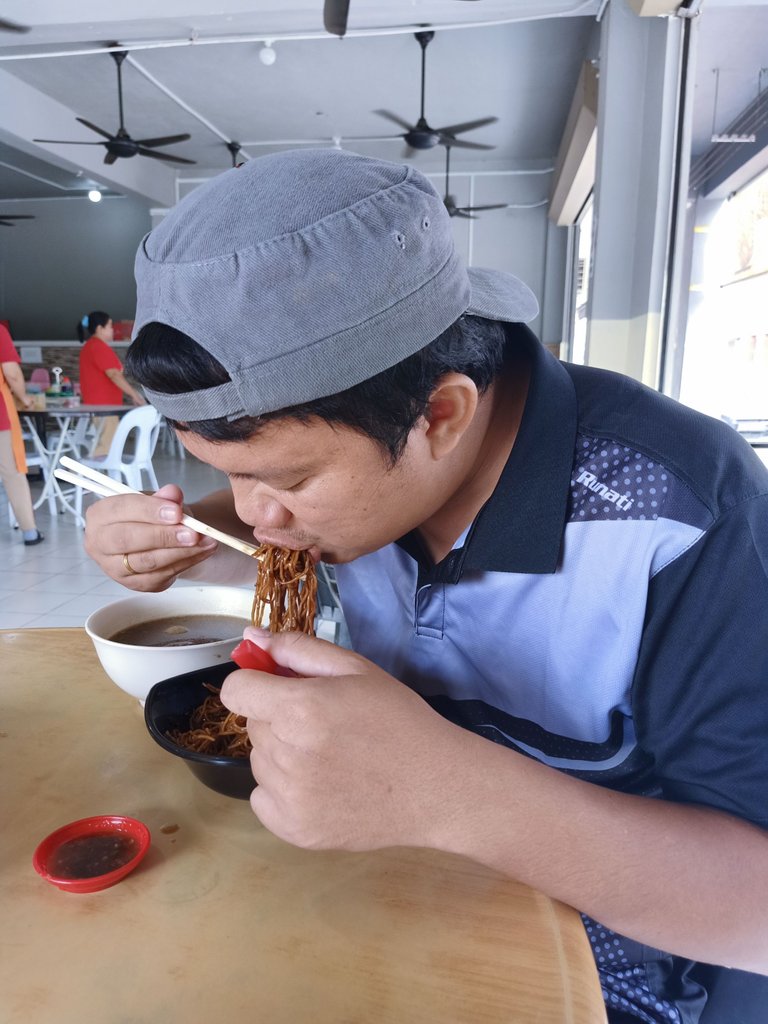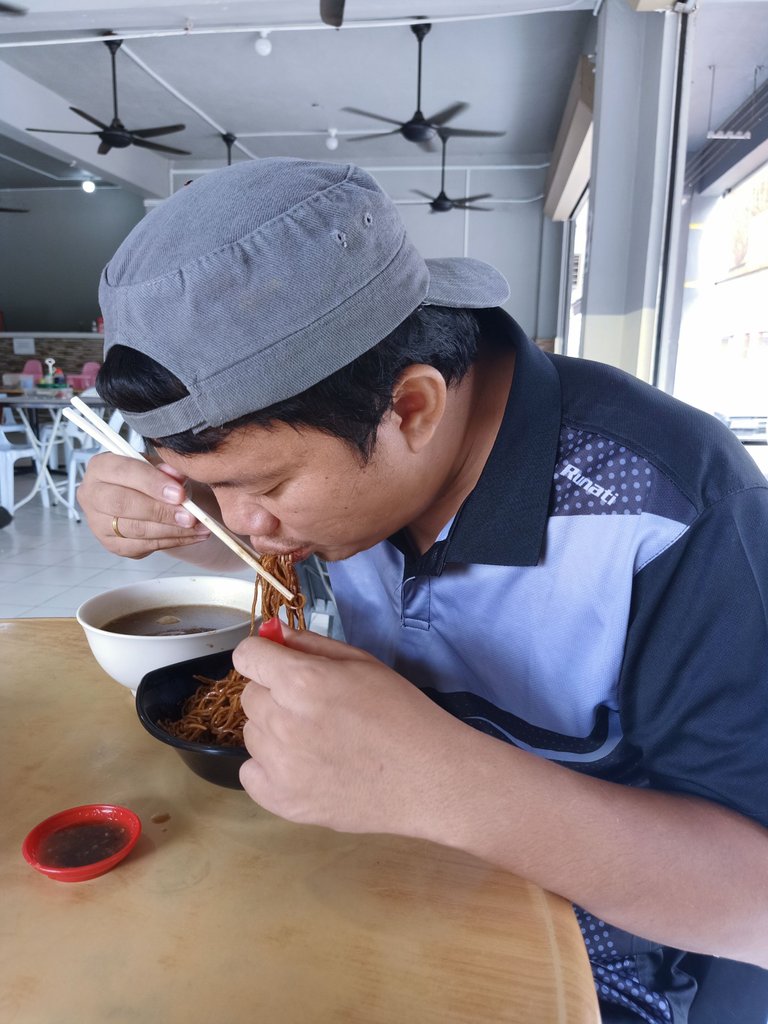 This is the behaviour of this friend who is celebrating his birthday with Konlau Ngau Chap. 😆
This restaurant didn't keep us there for very long at all. Today is the day that we will be moving back to Ranau. Therefore, we want to get to Ranau before it gets dark.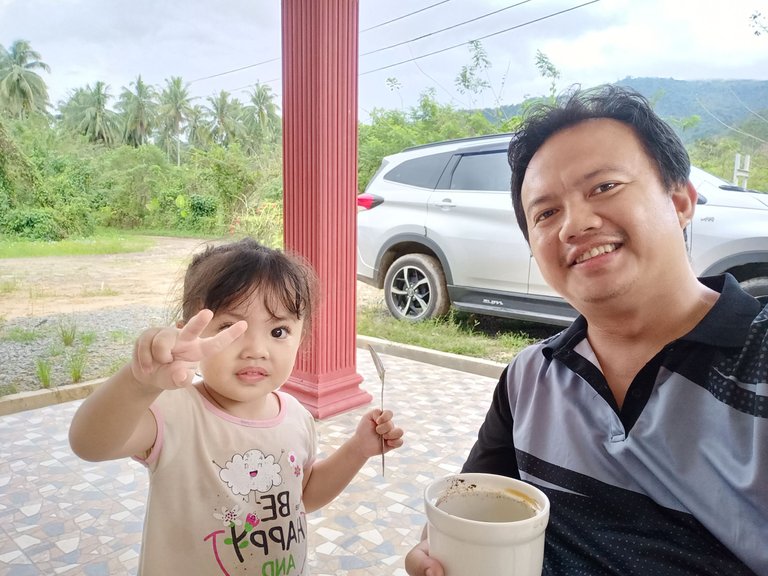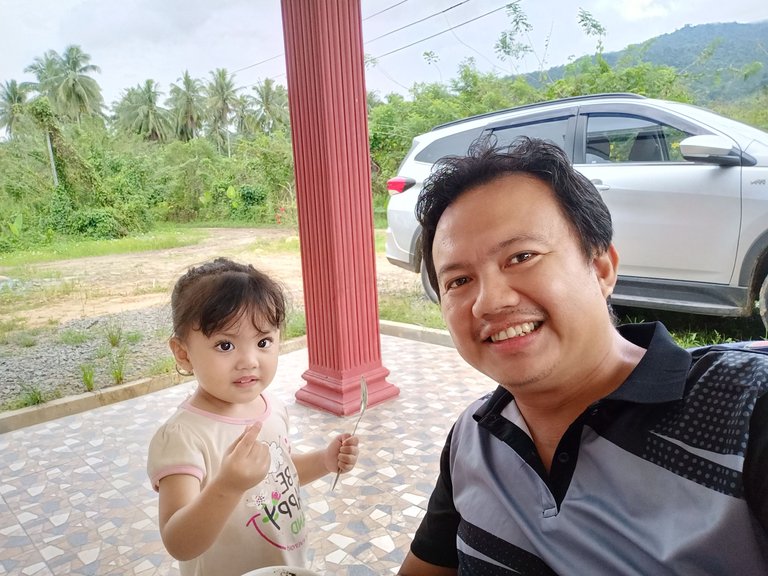 My daughter sang "Happy Birthday" to me with accompaniment and instruction from my wife.
She matured in a very short amount of time. She had a fever, but after she got over it, she started practising making her fingers look like this. Now she's pretty good at it. Even a great number of words that she is able to say as well.
Before heading back to Ranau, I drank an entire glass of black coffee without any sugar. It was so that my eyes wouldn't get tired on the ride back.
---
---