Creative Sunday - "Love Maybe" A Korean OST Cover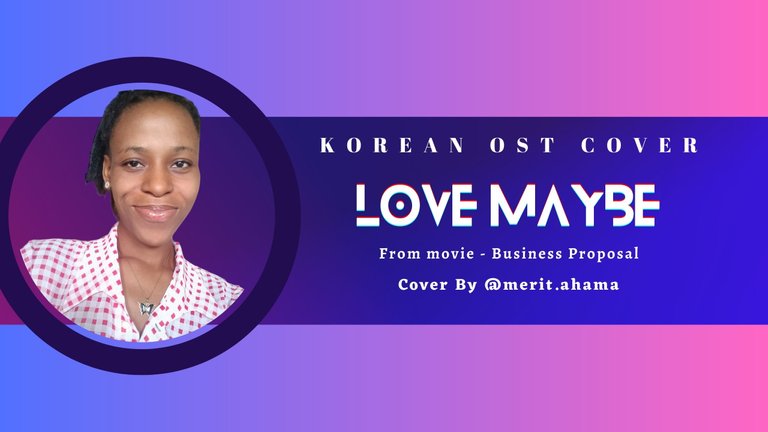 ---
It's my second time participating in this initiative and I feel even more excited as I'll be doing something different and for the first time... A Korean OST cover!!!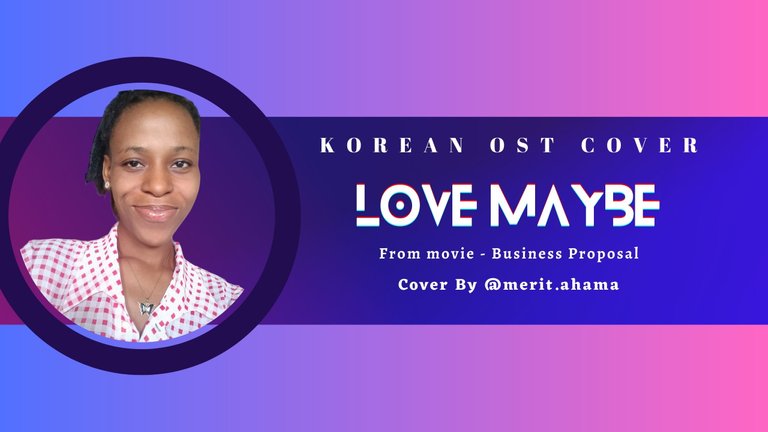 Image designed here
I'm a kdrama fan, a huge one and one of those things I love about their drama is the OSTS - Original soundtracks, they use as theme songs. I fell in love with this OST the minute I heard it in the kdrama I was seeing at that time. I downloaded immediately and it has been on my most played list for some weeks now.
So for this Sunday, I decided to do my own cover of the song from the drama "Business Proposal" titled "How Far I'll Go" and it was sang by "Secret Number", weird name but the song is amazing hehe. I would definitely recommend if you haven't seen this drama "Business Proposal" to see it and that is for those who enjoy kdrama love genres though.
I had so much fun learning this song considering that it isn't in English, I think I spent up to a two weeks learning this song and that was after listening to it a lot during my busy hours offline. It was fun to pronounce the words as they did too, I laughed at some points when I began to do it better 😅
The song is about love, a love that is still on maybe. Meaning the parties involved aren't sure if it is love they feel yet. This song fits so well in the drama as the two main characters had to keep playing dumb towards each other that they actually love each other. Although the song got to me more when it was sang during a concert where the female lead cried her eyes out thinking about her crush who never knew about it.
Honestly, I thought I'd find it difficult to sing this cover but I didn't maybe it's because I had been singing along with it for more time than I actually practiced. Or maybe it's because I love the drama, the characters and most importantly the storyline behind the song which gave me all the excitement while listening to the song on my own.
So that is the result of my excitement about the song...
I'd love to know what you think about my Korean OST cover. Your feedbacks will be very much appreciated. I made the efforts to add English subtitles to the song on the video and you can find the lyrics I added on the link here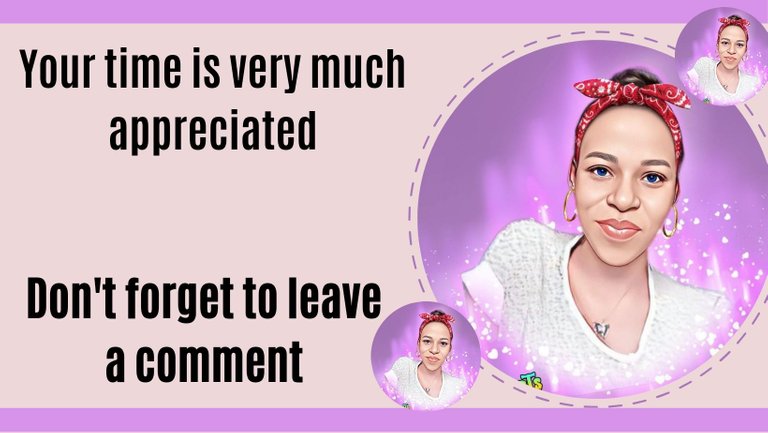 ---
▶️ 3Speak
---
---