After 20 Decades, My Time Capsule Letter Was Read... [WE 142]
I visited an old tree with a friend and I heard for the very first time that people wrote some kind of letters and bury it away hoping that someday, someone will find it and read it to hear from them again even if they had long gone. I didn't have much to say or who I would want to write anything to but I just found myself believing that someone will open my letter to read if I should decide to write.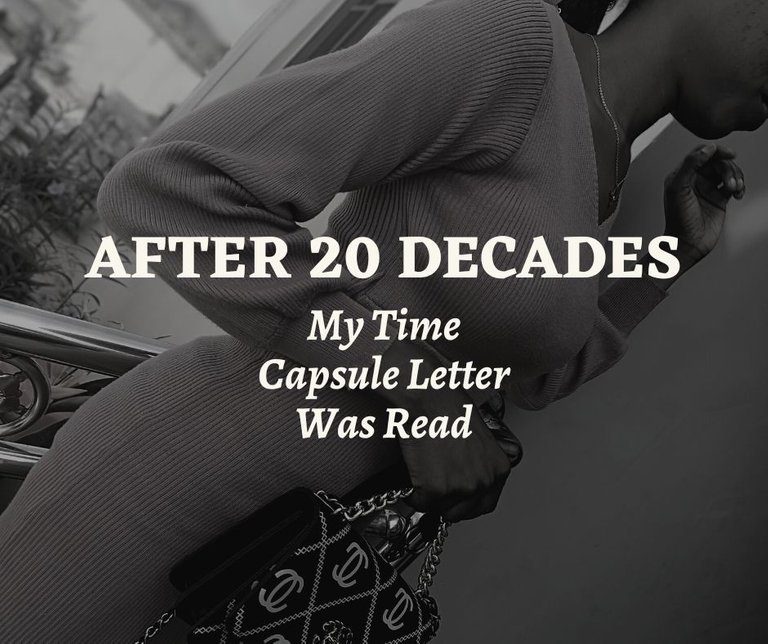 Image is mine and designed here
So yeah, I wrote a letter and I'm just going to imagine or let me I say I wish that a young lady of my present age will find and read it. I'll give my reason in the letter so read carefully.
After 20 Decades, my time capsule letter was found by a young lady and she reads...
Dear Beauty,
I know you're wondering how come you found this and how I had known that you are a beautiful one reading this even though you don't know me or even have any idea while you decided to read what you found. Well, be rest assured that you've just done one of the most memorable thing in your youth (yes, I know you're a young lady).
I know I should talk about myself so you could at least know you're reading from but what's the point after that? The important thing is that I'll get to tell you my mistakes and flaws so you don't let those hold you back, my present problems so you don't see them as one and just get past. Oh, don't worry, you'll find my name at the end of this letter, I'm not so rude.
How is the world looking like now? You're reading this letter 20 decades after I wrote it and yeah, I'm not immortal so I had long died but my hope to have someone read this must have not died since you found it. Right now, I'm in my early 20s and there is almost nothing I can't do but I still lazy about because my parents are doing their best to not let me experience the harshness of this world. The economy is so bad, everything is costly and we don't even get to have electricity when we want to.
I'm sure it isn't same in the world you're living in now, 20 decades is more than enough for humans to figure better ways to make you all live well and I hope you're not planning on being lazy, following fashion trends and making wrong decisions on a constant. They won't get you anywhere except of course, you're a fashion designer haha. I hope you smiled when you read that.
My world right now is beautiful even amidst the bad reactions I get from it and so I want you to also see the beauty no matter what. Hey! You're beautiful, I want you to be confident in yourself, be happy always and never feel less of yourself even when someone tries hard to do that. I faced all those and I let myself loss my confidence, it didn't end well for me but I won just some days after I spoke up my mind (you don't need to know the details haha).
I'd like to end this letter by saying I'm grateful you found it and read it, my words didn't go to some paper but to you and that is an honour. Stay beautiful and stay happy, live a long life!
Sincerely,
Merit Ahama
I wrote this letter to a young lady because I want to feel some better connection when I write it since I'll never know who reads it and if my message will be important to any who does. It was kinda fulfilling to write this and I'm grateful to @galenkp for this initiative topic, you can join in if you want to.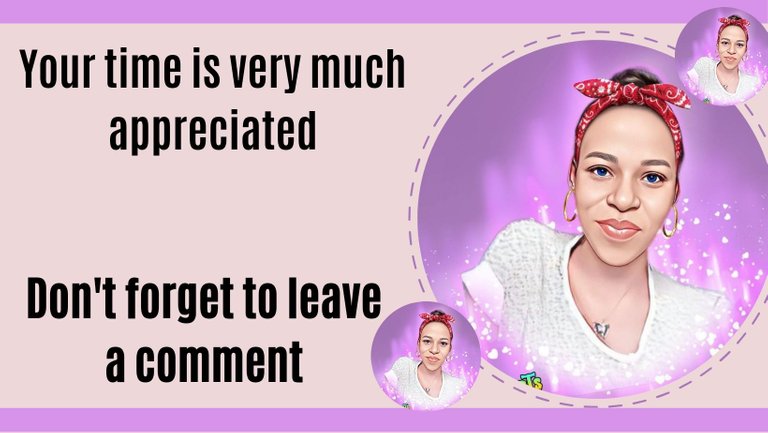 ---
---