Check Out My Bag Collection!!! - Ladies Of Hive Contest #58
Hello Ladies of Hive!!!
It's your Lady Merit here, feeling all excited and a bit proud to have been given a free ticket from the community to showcase my bag collections and what I keep in the bag I take out.
Hey, don't look at me that way... It's my time to shine and flaunt my bags, what a fun contest this time around! Giving Hive that touch of "ladies in the building" feeling 😂
One of the most important thing a lady take with her wherever is her bag and I'm not exempted because I try to get new bags when I have the money.
Don't know if I'm the only one, I do prefer black bags a lot as they match whatever cloth I wear but that didn't stop my bag collections from having other color bags though 😅
Here is my small collection of bags, I'm sure you noticed the colors, styles and sizes, that's how I prefer it just so I have a bag for every occasion. And I want to be sure you saw that I prefer bags with a longer handle so I can cross it on my neck whenever 🙄
There are more than six bags in my collection but you'd be shocked to know that I hardly carry some of the bags out except on rare cases. I chose to go with some bags depending on the occasion.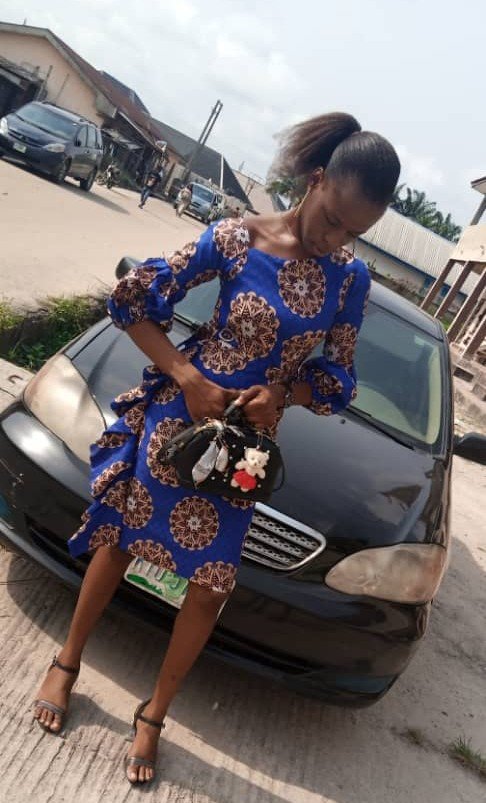 Maybe I'm looking at my bag 🤷‍♀️
Here is a picture of me with one of my bags I took after a church service. Don't ask what I'm looking at, just look at my bag!!! 🤭 I hardly take this bag out but when I do, that's it 😜
This picture was taken on a Sunday outing I went with my friends and that is another bag I also take out on rare occasions. Maybe because it's a white bag or I don't want it to get bad anytime soon, so I rarely take it out.
This one is a bag I got recently and it was what I took along with me when I traveled home to see my family. It's a nude color back and it's said to go with whatever one wears but I don't think I'll wear just anything with the bag though.
And finally to my favorite bag, the bag I take to wherever... The market, class, visit and many more. My favorite bag is the most smallest in my collection and that is because it's easier to take around and my little stuffs are contained in it very well.
I know you can see my little cash and my phone in the bag already but I'll bring the stuffs out so you see them more clearly.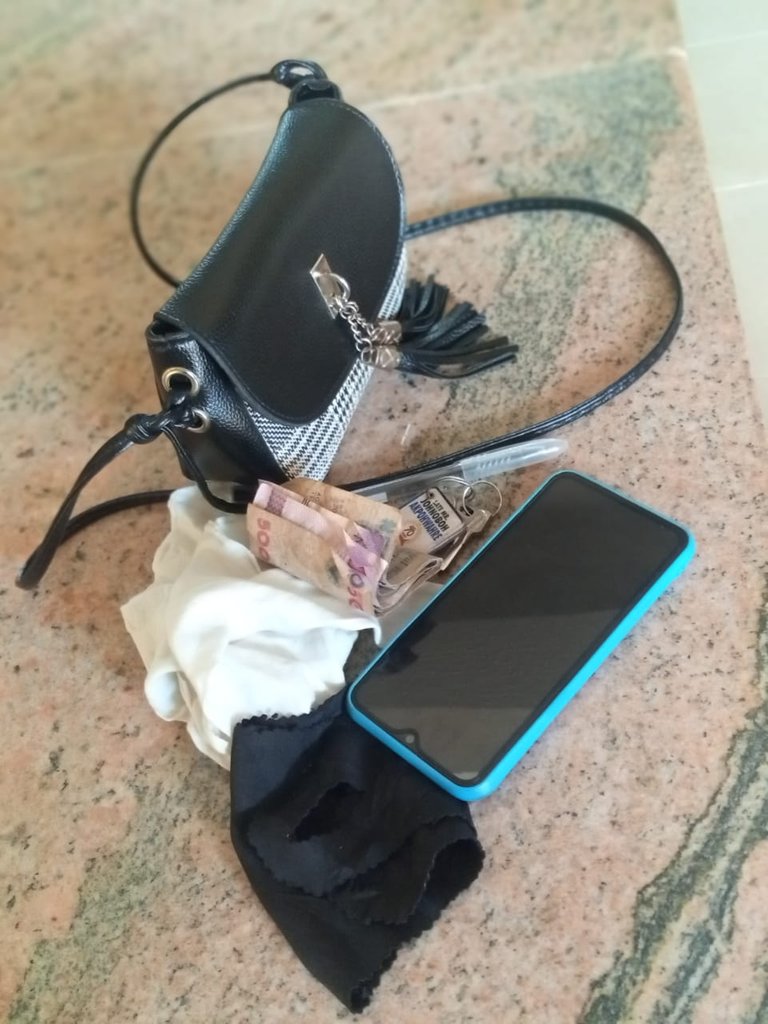 No, I hardly do make up 😅 don't look for it
These are what my favorite bag contain wherever I go to. My phone, a handkerchief, a face mask, a pen, some cash and my room key. Not much but they are very important stuffs that go wherever I go in that small bag. There's supposed to be an ATM card but surprisingly, I forgot to take it along today.
No, I'm not closing this post without showing you a picture of me with my favorite bag 😅 so here is it 👇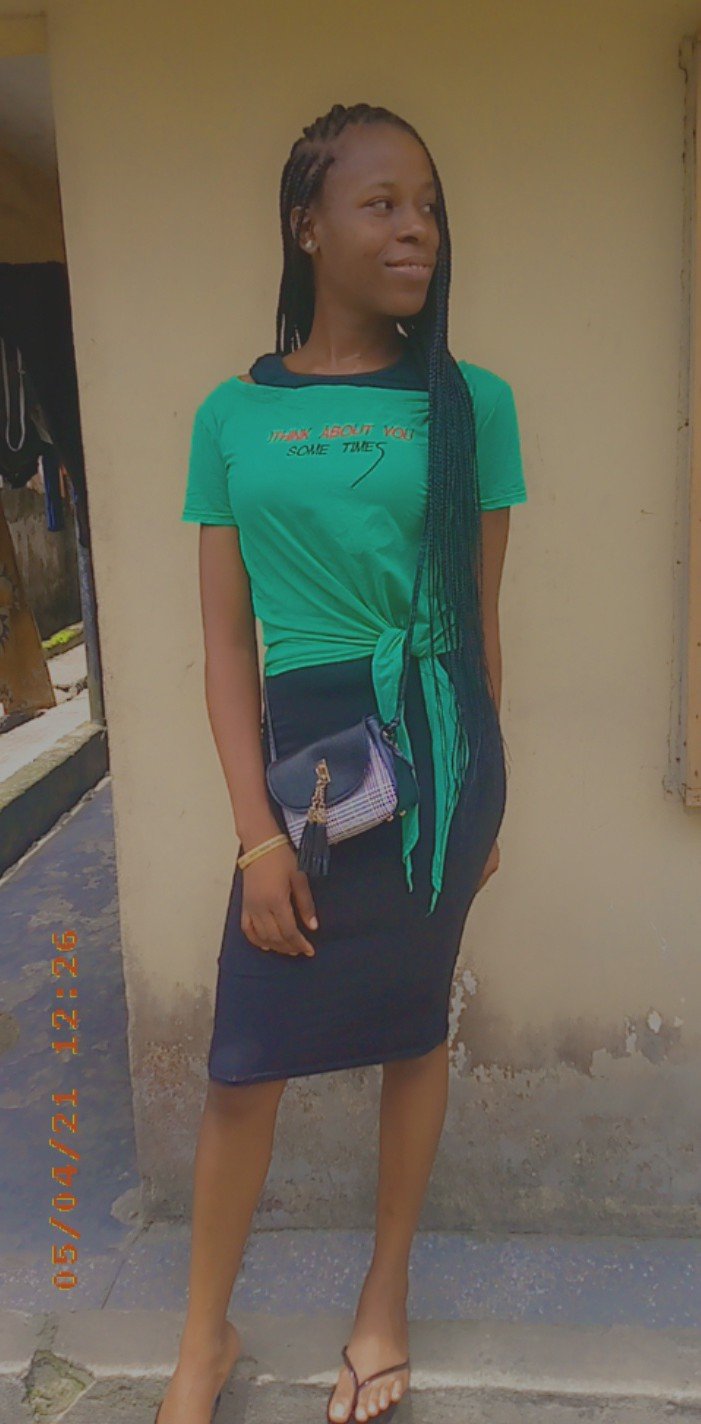 I took this picture when I was about going to get some new stuffs for my room from the market. See that smile? It's because I'm with my favorite bag 😂
Thanks for reading!!!
---
---