LOH Contest #100 - Love Scam Is Real || I Got A Few Tips For You
Before I started blogging online, my favourite go-to on my phone was Facebook, I was always online posting pictures and getting likes while I like and comment on other update as well. I thought it was fun (Hive is way more fun now) and I made a lot of friends there even though we never got to meet in person.
As a young lady both in heart and thinking, I fell for a guy who kept chatting with me and asking for my pictures and he sends his own as well. We got really close and even met in reality and became good friends until this day. That made me didn't think much on encountering any love scam as I thought it was avoidable.
Well the truth is, I have never gotten into such bad luck or maybe I'm way smarter because I tend to know what's not real and what's real so I avoid them by snubbing or blocking such accounts. But I've had a few friends who experience this love scams and tell me their story, it's so disheartening.
Like I said in response to @amiegeoffrey post, I won't be in the best position to give advices on how to avoid love scams, instead I think I need to learn more about it from all who would have a thing or two to share about it. I've read a few posts and I must say there are a lot of tips I've gotten. It's not like I'm not very much aware of how to escape being a victim, I just need to be more alert always.
I do almost everything online now, even though I don't go to dating sites, a lot of people have made just anywhere online to be dating site for them so one has to be careful who they interact with. One thing I've learnt is that good chatters are more prone to being victims because they are always happy to find who likes to chat like them. I was once like that (I think I still am hehe).
Thanks to Hive, I found better place to chat away with almost no need to be too insecure as everyone seem more real here than the other social media I've found myself in. So from my experience of dating online with someone you know nothing about... I've actually agreed to an online date but we never went as far as scamming each other or maybe I just didn't let him get the chance.
Here are a few things I always keep in mind while I enjoy the chats...
I ask a lot of questions
Even though I won't get honest answers, I still ask and I do that so I could ask the same questions again and most times, I get different answers... That's a sign that they aren't real at all.
I never say much about myself
As a good chatter, I could come up with lots of gist going on around the world and we would be busy with that, he would have less time to ask me any personal questions which I know very much how well to avoid them.
I know whose voice or video calls I could take
Maybe I'm a natural at this, I can tell when someone is hiding away or has an ulterior motive if they approach me online. I could play a few tricks to get to find out real soon and avoid them. One of the things I do, I act like I made a mistake to call them on video call 😅 it works for me a lot, they panic and act awkward afterwards.
I never ask for money from them
That feels like I'm the one being the scammer so I never do that and it also makes it hard for them to ask especially when you complain a lot about not having much 😅 I won't ask for money but I will never agree I have enough, it is safe that way. When you're conscious about this, any random request for money from them will be easy to reject.
In general, I make sure to keep myself busy with other stuffs (most times, there's actually nothing to keep busy with). I just act like I'm busy and keep them waiting for my reply, that way you make them feel less important and find their ways out of your life if they weren't genuine.
There may be other ways to secure yourself from falling victims from these money-sucking humans online, just stay alert while you have fun. That's it. I hope to learn more from more entries. Really good question @trangbaby I have learnt a lot already and will be learning more.
I'll love to invite @otuyanancy and @deraaa to participate in the Contest as well.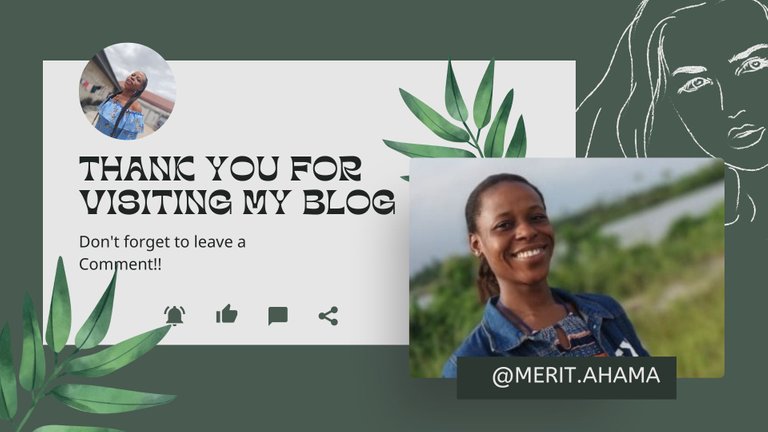 ---
---