Med-hive Weekly Prompt - 24 Hours Blindness But Hours Of Reflections
This would be my first writing to this community and the topic for this week like other topics is an interesting one, I succeeded in fighting my procrastination to write for this. If you're interested in sharing what your day would be like if you were blind, check out the prompt post and let's read from you.
I've seen a lot of movies with blind characters and seen a few people in reality who are blind, either from birth or from an illness... I've never thought too deep about how these persons really feel not being able to see what other people see and talk about, not being able to know how things really looks.
What my day look like with my perfect eyes...
I thought before I share how my day would look like if I were blind for a day, I'd like to share what my usual day look like. My usual day will start with me turning off my set alarm and checking through my WhatsApp messages then clear up my Hive notifications.
After that, I either write a post or visit the bathroom to ease myself and wash my mouth. While on lazy days, I'd lie on my bed till 12 noon to engage on Hive without even having breakfast. When I have to eat, I prepare food or go outside to buy a quick meal. Since I'm with my family now, I won't be needing to think much on what to eat.
After breakfast and lunch, I go back to my phone and engage on Hive, WhatsApp, learn new songs after selection and sometimes watch my kdramas until evening. Then I'll spend my evening preparing and eating dinner, chatting again and watching dramas... That is for my usual days when I don't go out.
What my day would look like if I become blind for 24 hours...
Waking up to turn off my set alarm, I'll struggle to find my phone with sleepy eyes not realising that I'm actually blind and not sleepy. By the time I want to press my phone, I'd realize then that I'm really blind but refuse to believe it for the first few minutes.
I'll have an hour of finding it hard to believe and cry over it hoping that it was all a dream... Then I'll wake up to reality (I'm blind!)
Being blind for someone who have had her eyes all her life, that day would definitely look useless for me but I thought a lot about this and I think I'll make that day "a day of reflection" on my life and everything related to my future.
They say, you never value what you have until you lose it... You never know how happiness is if you never feel sad, those thoughts came rushing through my mind.
As a blind lady at home with my family, I'll become a reliability to them for that day but I'll make sure to become a better person at heart by the time I get my vision back.
I'll reflect on how to care for my health... I'm one of those people who show less regard to their health, taking sugar in excess, avoiding healthy foods that aren't so delicious for me, eating too much unhealthy meals. All these aren't helpful to my health and I'll blame myself for that when I realize I can't see. I would definitely make resolutions to take care of my body parts with all seriousness.
I'll reflect on how blind people think... This is one thing I've never bothered to think about which is obviously because I've never been blind so I never know what they are going through or missing out on. Being blind for those hours will definitely make me feel how it is to be in their shoes and think like them even if is for a few hours.
Out of 24 hours, I'll use more than 10 hours doing different reflections on life... Since there's almost nothing else to do.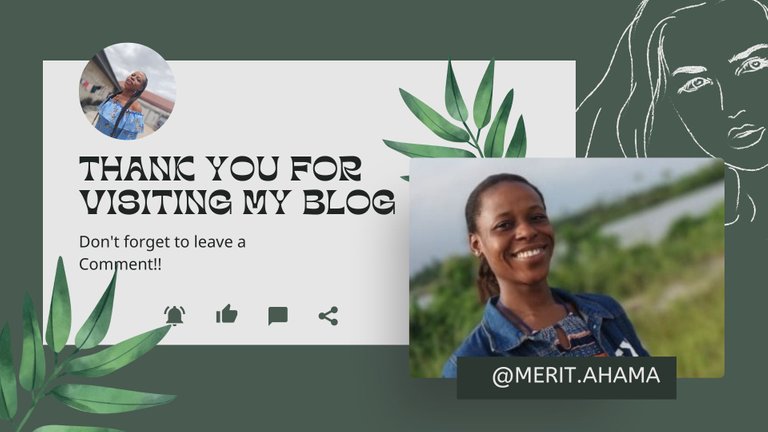 ---
---