@merit.ahama Is a Certified Microbiologist - A Happy Graduate
I'm finally able to write this post to announce my freedom from writing exams, going through school stress and having to spend so much on education... I graduated two days ago and I've been feeling really good since that day. Now, I know how it feels to be a graduate and making your parents proud in one more way.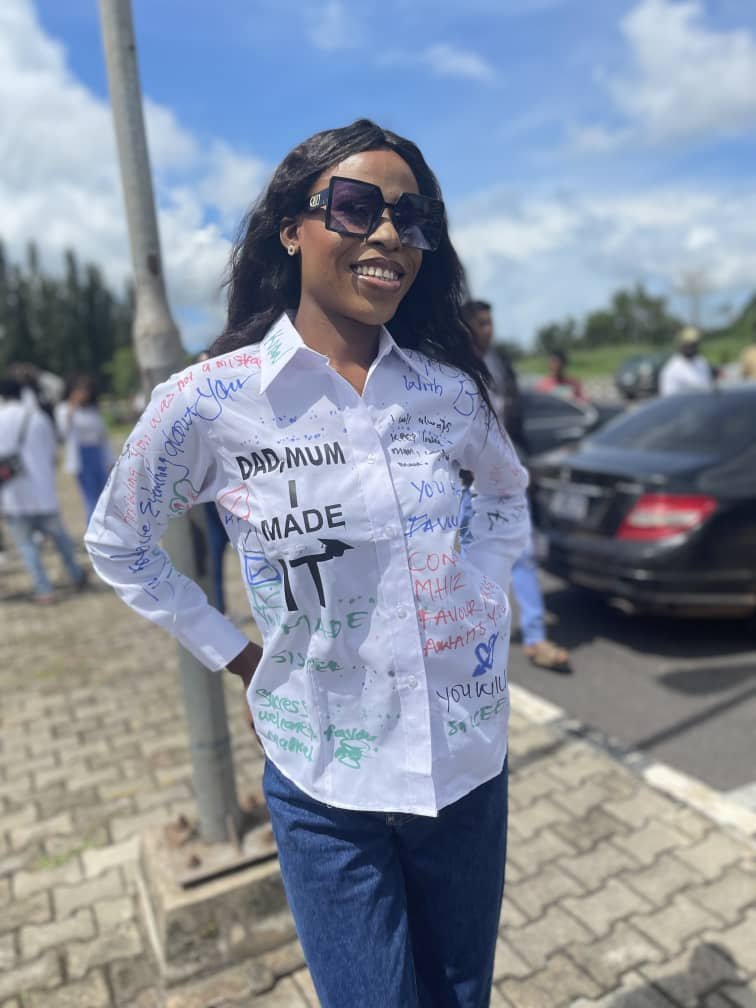 I still remember like it happened yesterday, about four years ago when I got admitted into a state schoool (Ambrose Alli University) to a course I had not wanted to apply for but different unavoidable conditions didn't let me. I was made to study Microbiology as a course from second level since I was a direct entry student.
I won't say I was excited when I got the admission because it really wasn't what I imagined myself to study in school but with time, I got accept the new course and accepting it led me to love being a student of that particular course.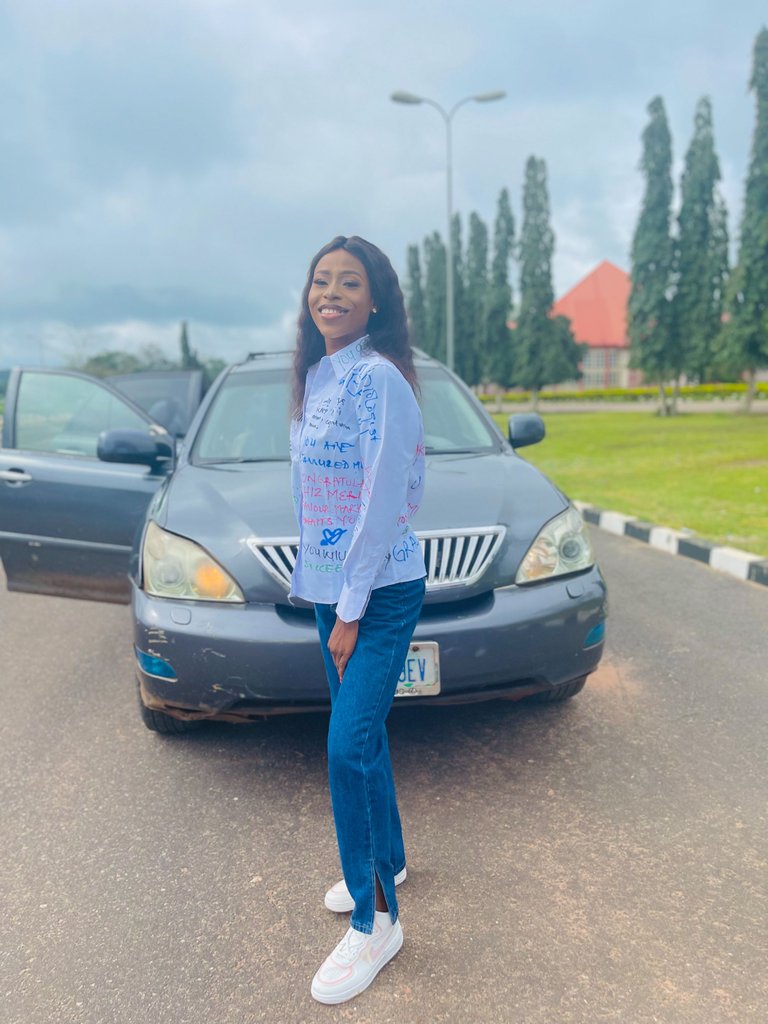 And here I am today, being so excited and happy to announce that it has been a successful four years studying at the school and very soon, I'll be holding my certificate in my hands to show to my parents and appreciate their smiles and happiness. I won't say it was easy going through the four years but believe me when I say, it got easier for me by every year that came by.
My first and second year had me feeling so low, less confident and super serious with my studies. I had to face lots of challenges then but somehow and unexplainably, I overcame them and it got better.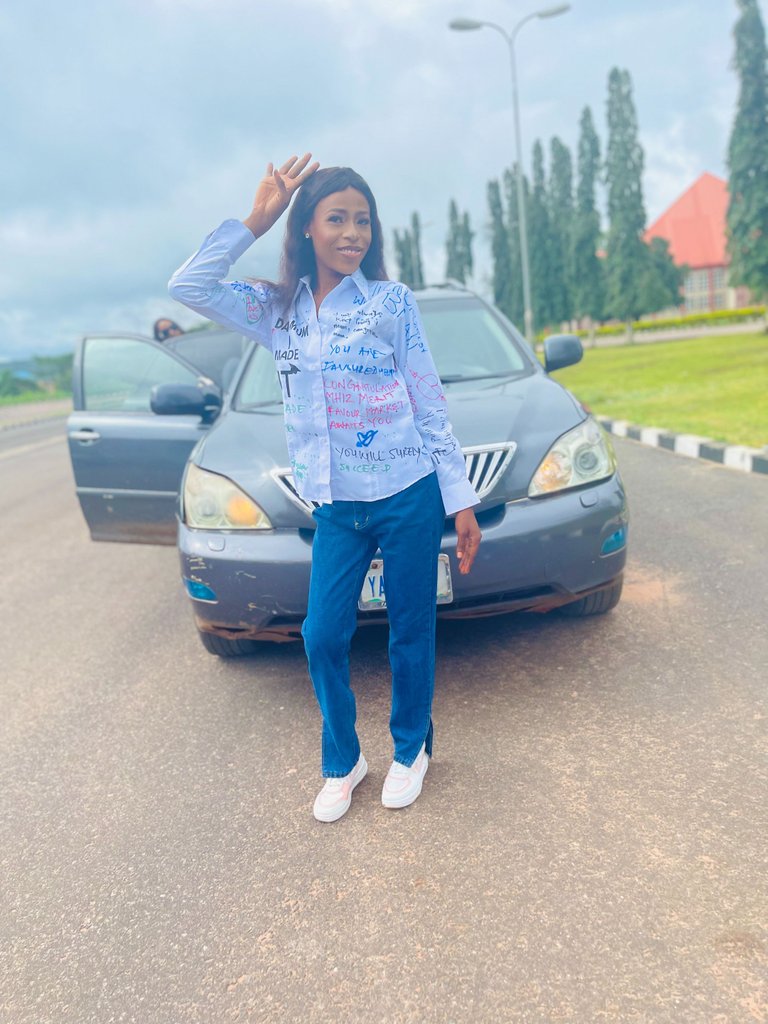 Special thanks to God Almighty for sparing my life through school and even be able to write this post now, it's all possible because He didn't forsake me and I'm more than grateful.
I can't count the number of times I fell sick, got into an accident, met with unavoidable bad situations but I survived all obviously, thanks to Almighty God.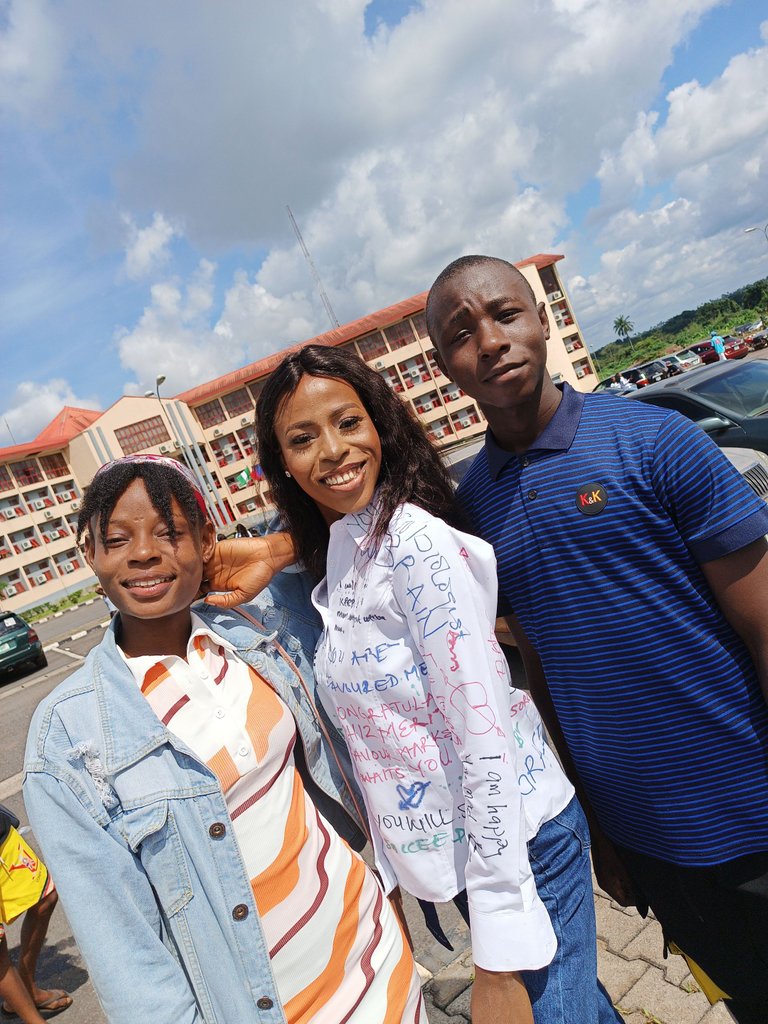 I can't talk about my time here in school without giving appreciation to my beloved parents and my siblings... They've been amazing in supporting me in every area of my life in school. Dad wouldn't fail to send in money when he has, mum would always call to check on me and sending money when she has too. My siblings are simply amazing and motivating for me to continue bearing with the stress at school.
I'll also love to appreciate Hive as it also became an important part of my school life. I got so much support financially, mentally and educationally from Hive and you wonderful members, I will also love to dedicate my certificate to you all 😊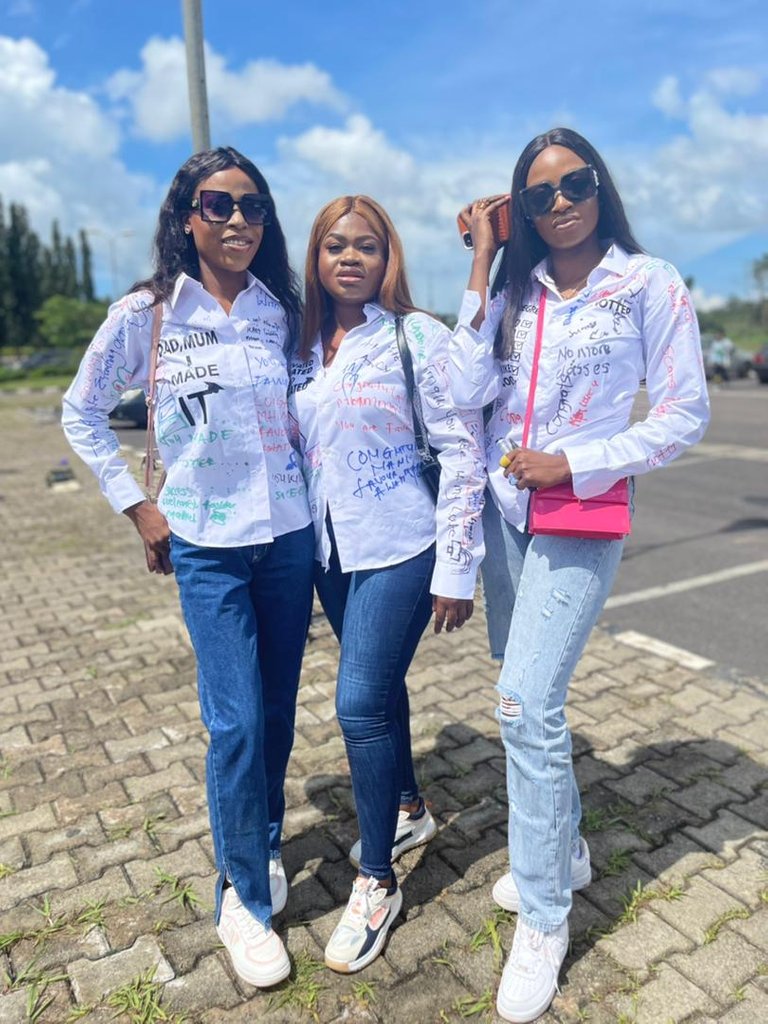 And to my fellow musketeers (I gave us this name just yesterday out of excitement and I've come to love it), this two have been amazing for me all through as my fellow course mates turn friends and to family. We've been together from our first year in school as direct entry students till our graduation. Studying together, playing together and being crazy together... It's been a lovely journey, I can already feel myself missing us together already.
I was able to bring the both of them to Hive by the way, but only @otuyanancy have been active enough and I'm proud of my girl specially... She's my mummy in school in case you don't know 🤪😂 She's more amazing than she looks, I tell you. Thank you baby, for everything ❤️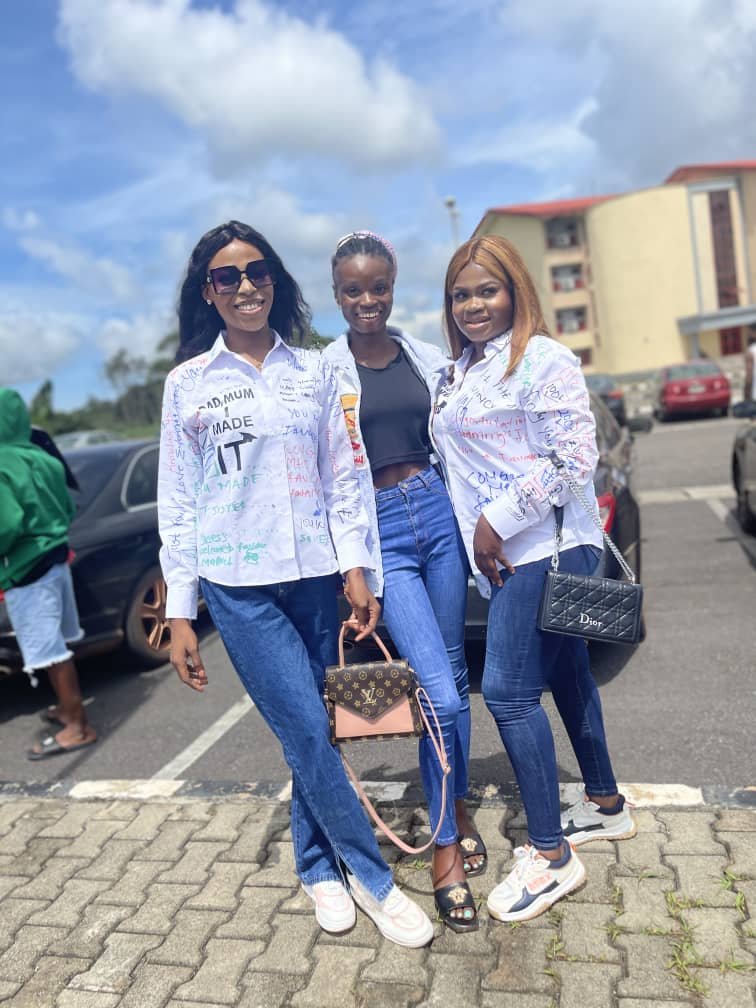 And to my friends and any other I am failing to mention in this post, I'm grateful and happy to say "I Made It" through school and will be preparing for my service soon (I'm so excited). I'll drop a few pictures of my school during our graduation celebration.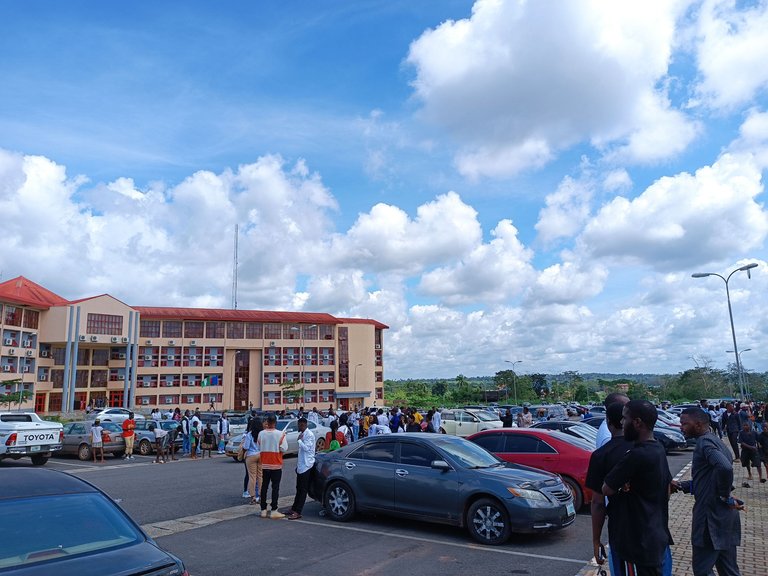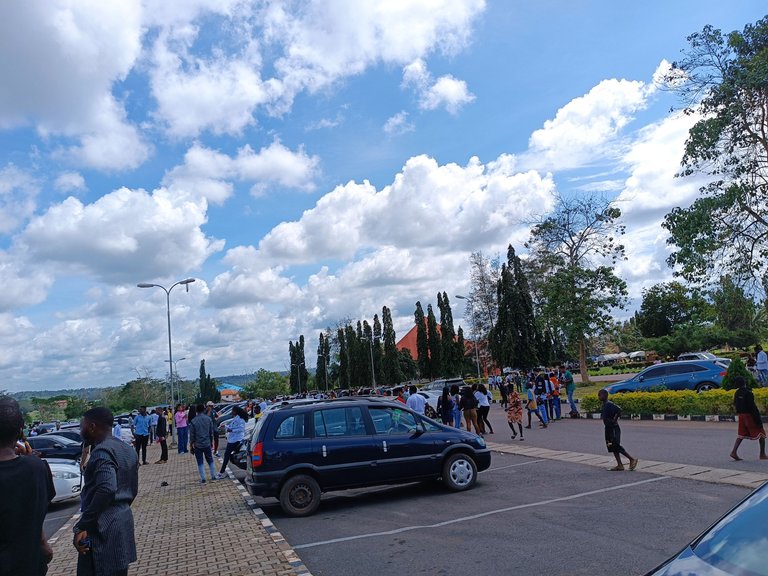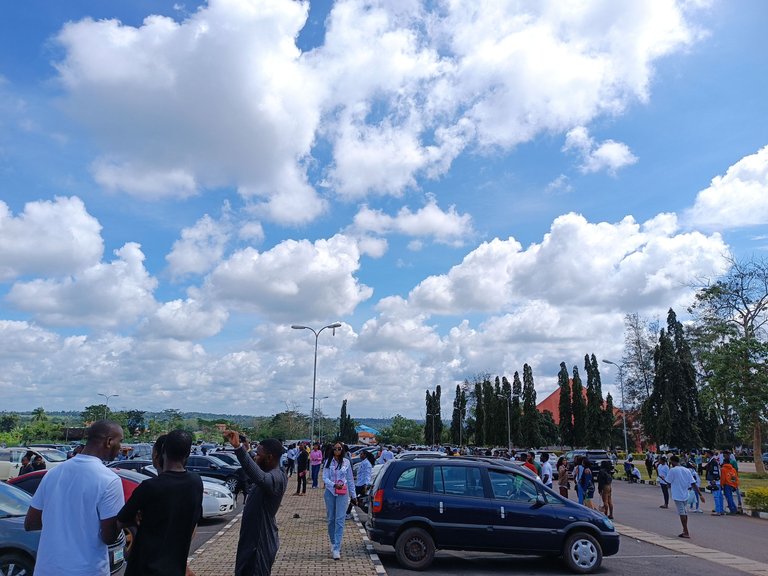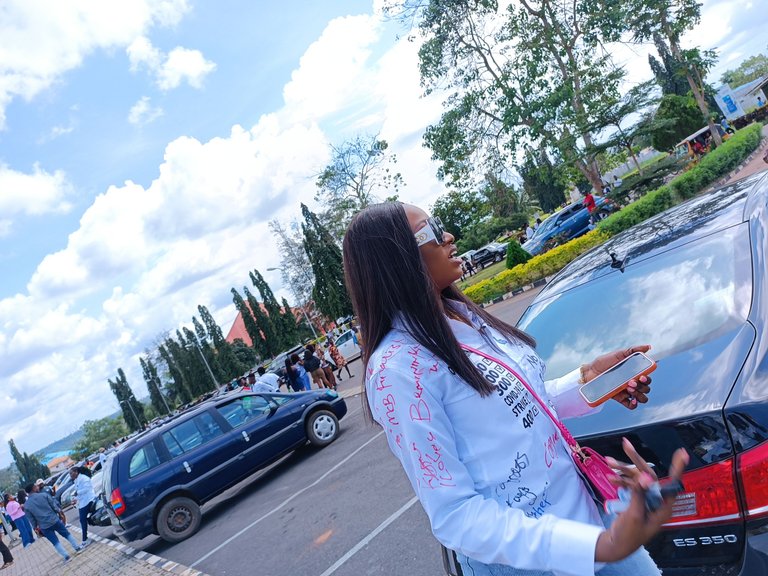 A lot of us went wild celebrating about our graduation and some even did some rough play with car rides and taking so many pictures. So many parents were around for their sons and daughter. I didn't miss my parents because I had my siblings around to support me, they were amazing.
Getting home was another celebration on it's own, I got beaten with cold water, shared drinks with my fellow lodge mates, ate a good meal and rested for the whole night so peacefully... For a while, I won't be waking too early to study or stay awake for school assignments... I'm free! Haha
Happy Graduation To Merit Ahama Dad, Mum! I Made It! ❤️
All images used are mine taken with different phones' camera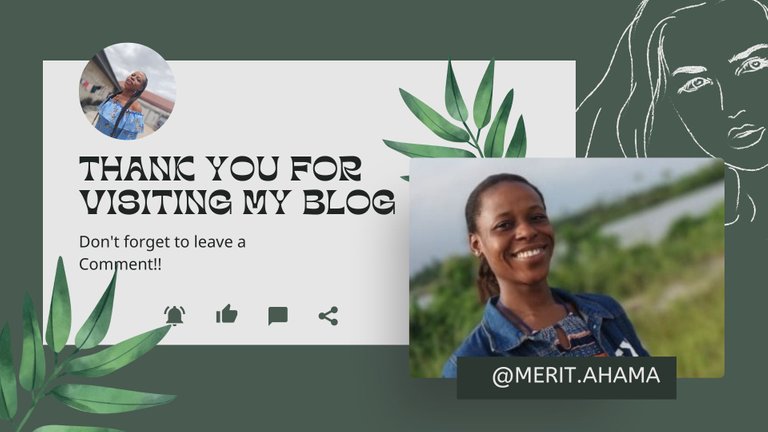 ---
---