My Experience With The Military Men Next Door
I find it lucky and rare to have a real military person live close by in a humble area, it was the case for me when I was living with my aunt. I don't know how it all started but I came to around to stay with her and learnt of her envious friendship with some military men living not so far from her apartment, they were super kind and playful. So playful that I blended in well among them, they took me in like their little sister.
If you could open my heart back then, you'd see so much pride in it if pride had looks 😂 that was because I felt so blessed and proud to have such strong and hefty men listen to my every talk and complain when I decide to play the little girl role 😅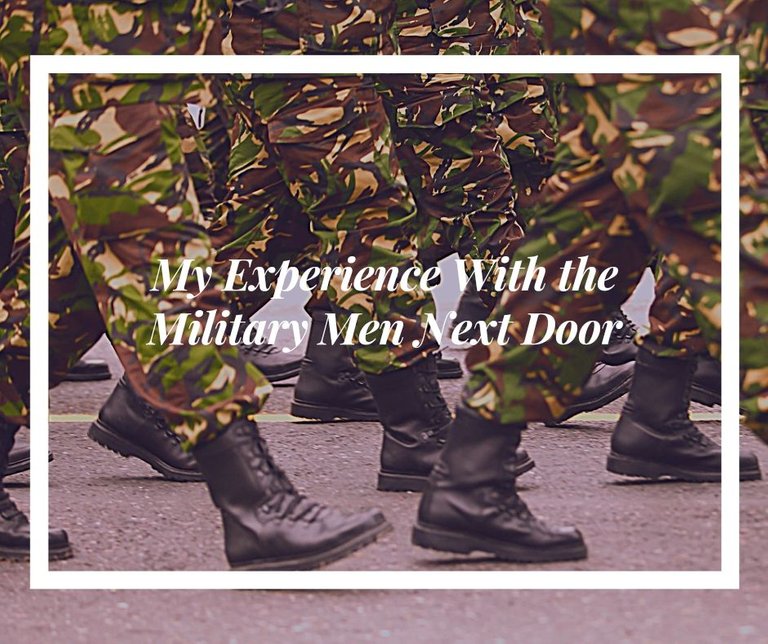 Image designed here
There were five of them living together and what I learnt from them was that they had just one year to spend in that area before the transfer them to a war area where they will have to keep lives safe or something. They came to our area after months of difficult living as they had been fighting and keeping some places safe. I would almost be in tears when they start narrating all they went through before they came to our area.
Military men are trying, they are going through a lot... So I'll say after listening to them.
I was with them for about three months before they manifested what it really is like to watch a military display 😂 what happened was that one of my aunt's female friend and neighbor decided to prank the military men on April fool's day. You can imagine, I still don't know what made her think of such and to think that my aunt agreed was even more shocking.
My aunt's friend was pregnant, just a few weeks to delivery and she didn't pity herself but was only concerned on how the military men will react to her prank. It was early in the morning and she called one of the men on phone with a scared voice that was so good to be true, she said "Help me, some men are here and they want to rape me". I told you they weren't living far from us but the time they took to get to our apartment couldn't be registered, they were so swift and they were all armed 🤣
You needed to see them marching in uniformity, cracked their guns to face upwards and some were pointing at the direction of our whole apartment, they seemed ready to release a bullet if they should see any suspicious race 😂 everyone around were surprised and scared. And I was like "Isn't that Brother Chinedu? He wants to shoot somebody?"
Just as they were about going inside my aunt's friend's house, she came out and burst into laughter with the scream "April Fool" and they all stood with their faces so serious watching her laugh so happily with her big tummy facing down 😂 I guess they couldn't just do anything to her, they walked away to their apartment and came out later in the evening to gist about the whole thing.
It pissed them off but they couldn't do much about it so they let go but just around that time, some guys started to fight at the front of the compound. I'm very sure they didn't know military people lived around there or they just were not scared. My military friends turned their anger towards these guys when they refused to stop fighting. Come and see where our soldier friends were dealing with those guys, I couldn't believe my eyes.
They literally had every kind of punishment run on the guys, made them jog for hours while flogging them with their scary cane. They also made them roll their body on dirty water, it was only until the intervention of my aunt and some other civilians that they pitied the guys. I bet they will run from fight for the rest of their lives.
The way our military friends switched mood after dealing with those guys is still a mystery to me, they acted like they didn't do anything interesting that day lol. I remember they bought a lot of junks and drinks for us to merry with that night as if we were celebrating April Fool's day.
That's just one of the experiences I've had with military men, it is the most memorable and closest one I've had actually.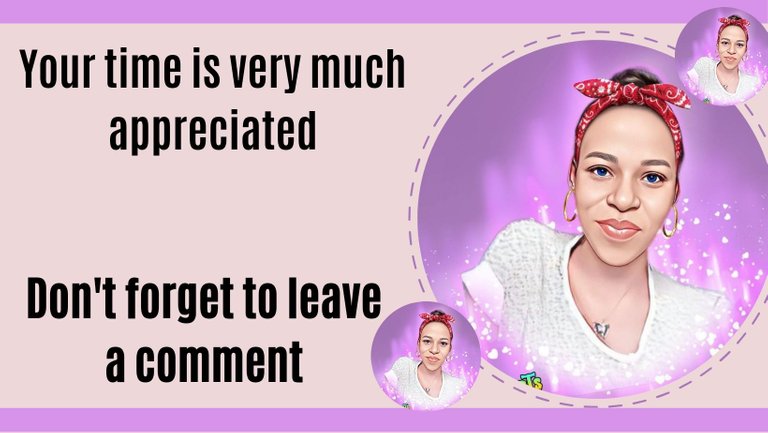 ---
---