My Fish Stew Market Friday
This would be my first post in this community, do I need to do a sort of introduction? 😇 Yeah, I think I should.
I'm a lady that loves to cook a lot but have been failing to take pictures to show for my market outings which this community is created for.
I don't know how it happened but I remembered to take some pictures today when I went to the market to get some food stuffs to prepare my FISH STEW 😋
They may not be professional pictures but please view with me as I take you around my stops at the market to get what's needed for my stew.
But before that, these are the places I walked past while going to where I get my stew ingredients.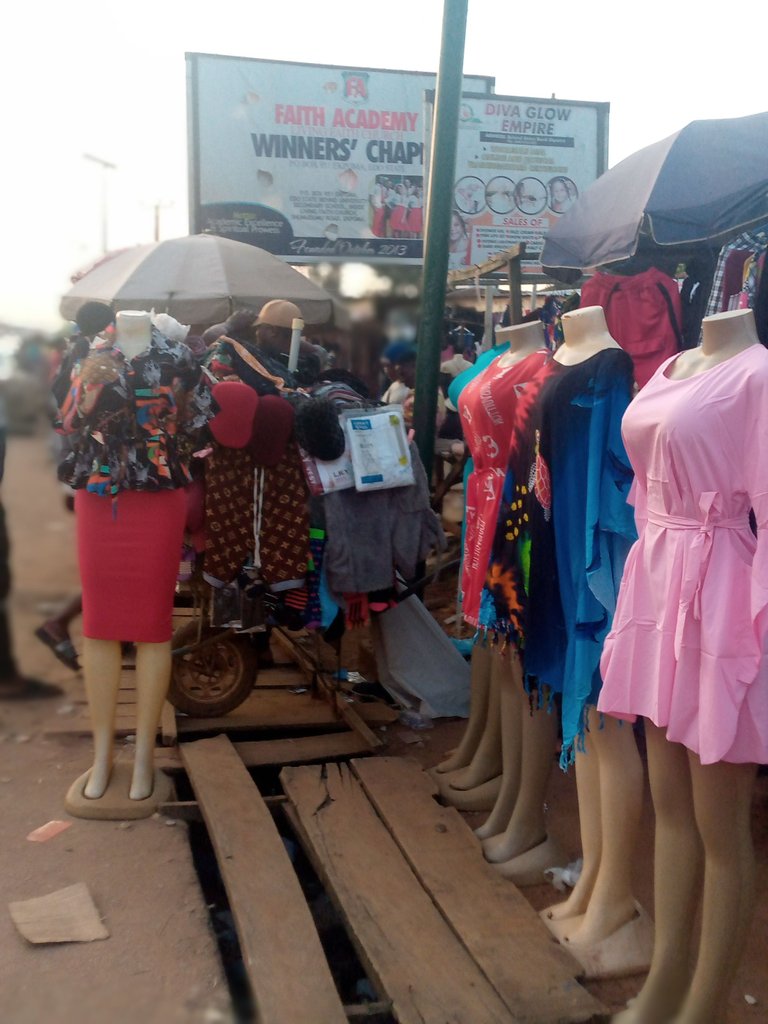 Aren't those gowns looking beautiful? 😍
I knew what I went to the market for (my fish Stew ingredients) but somehow my eyes couldn't stare away from those gowns so I took a picture of them. And I think that pink gown would have look nice on me, what do you think? 😅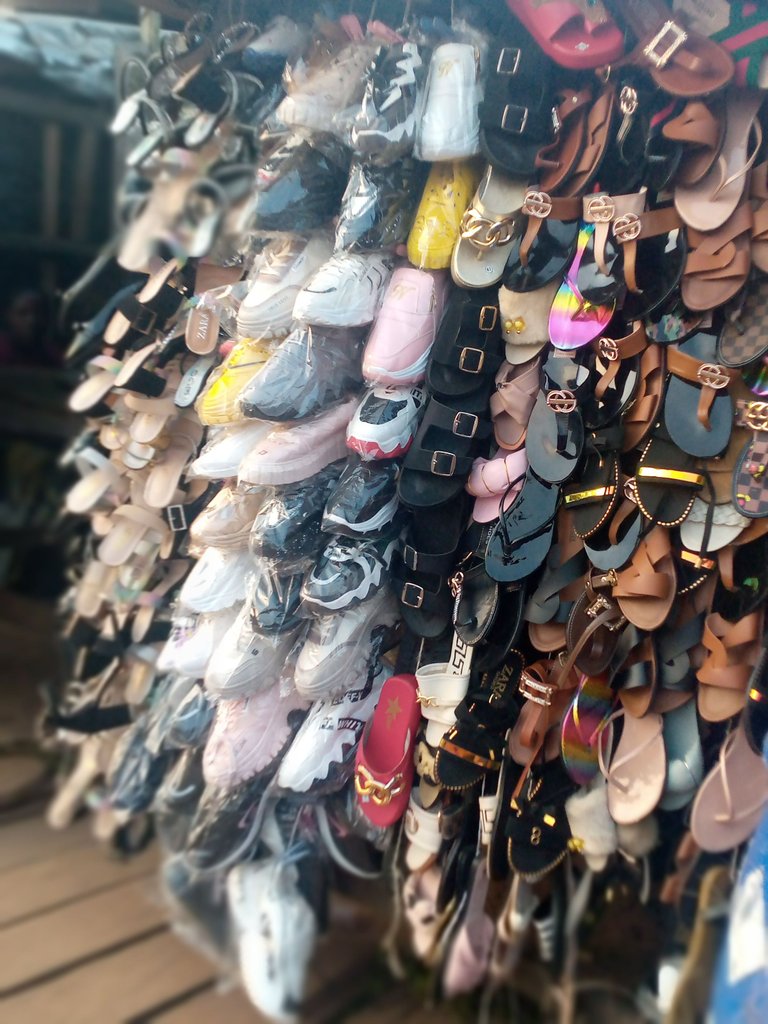 I actually stopped to bargain for a Pam slipper
I was walking past this shoe shop and saw a beautiful Pam slippers, I stopped to ask for the price and was willing to buy one if the price was favorable. Yeah, it was a nice slippers but $8? I thought it was too expensive or maybe the money at hand wasn't enough to get it at that time so I walked past 😅

Fresh tomatoes for my fish stew
I finally got to the part of the market where they sell my fish Stew ingredients and the first on the list was fresh tomatoes. You can see how it is being shaded for sales, I bought two packs for half a dollar.
Then I bought some fresh pepper for about 0.3cents, I don't like too spicy meals so I buy lesser pepper for my stew. I added the two ingredients together, bought onions and paid someone to help me grind them with a grinding machine.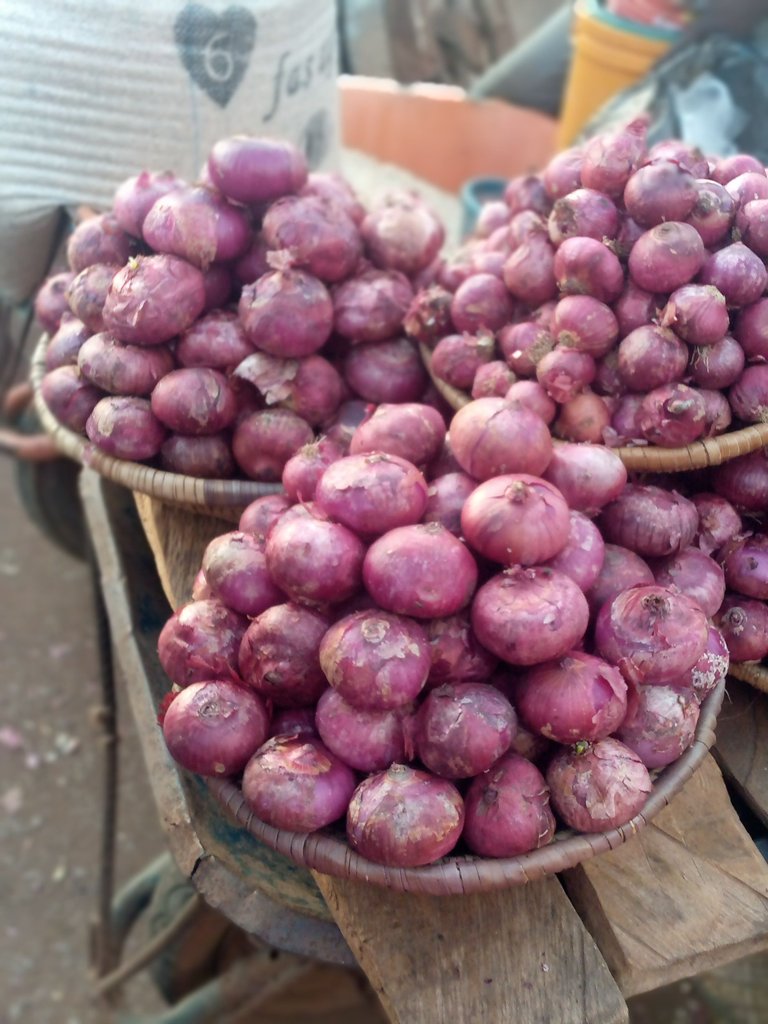 A picture of the onions I bought from
I was almost done with buying the stuffs I need but not until I bought the main thing which would complete my stew to be a Fish Stew.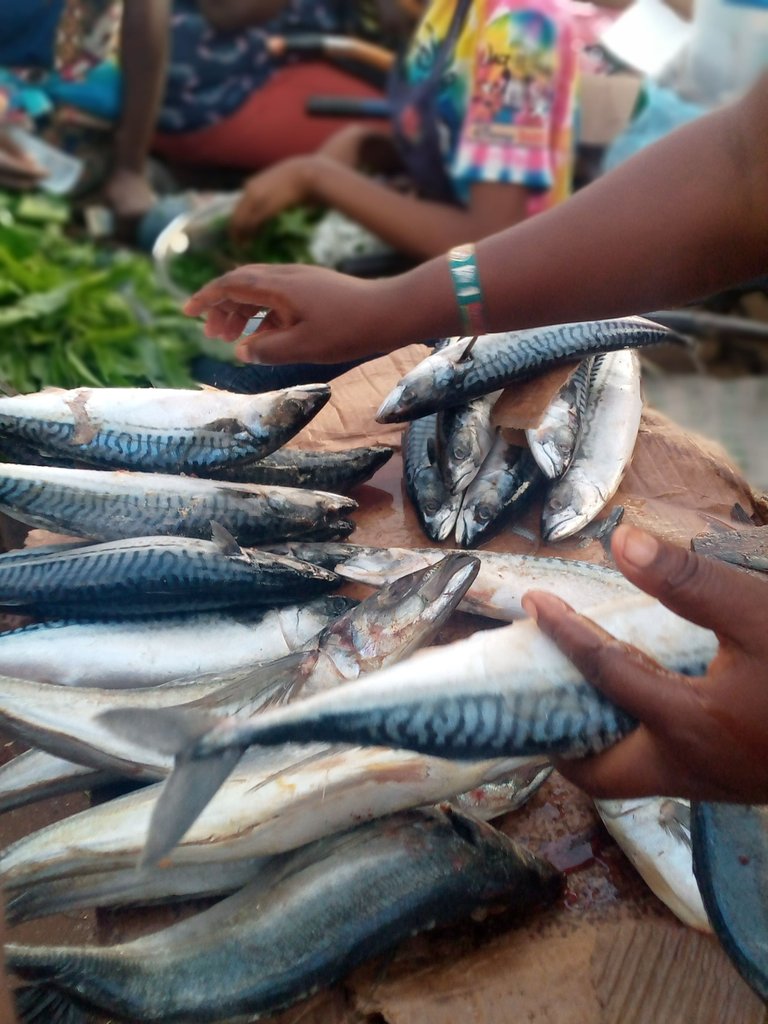 No, I'm not the one touching the fish 😅
I bargained a price with the seller and she tried to select a bigger fish for me, the fish cost me $1.5 and I thought it was worth it as the tomatoes I bought was a bit much too.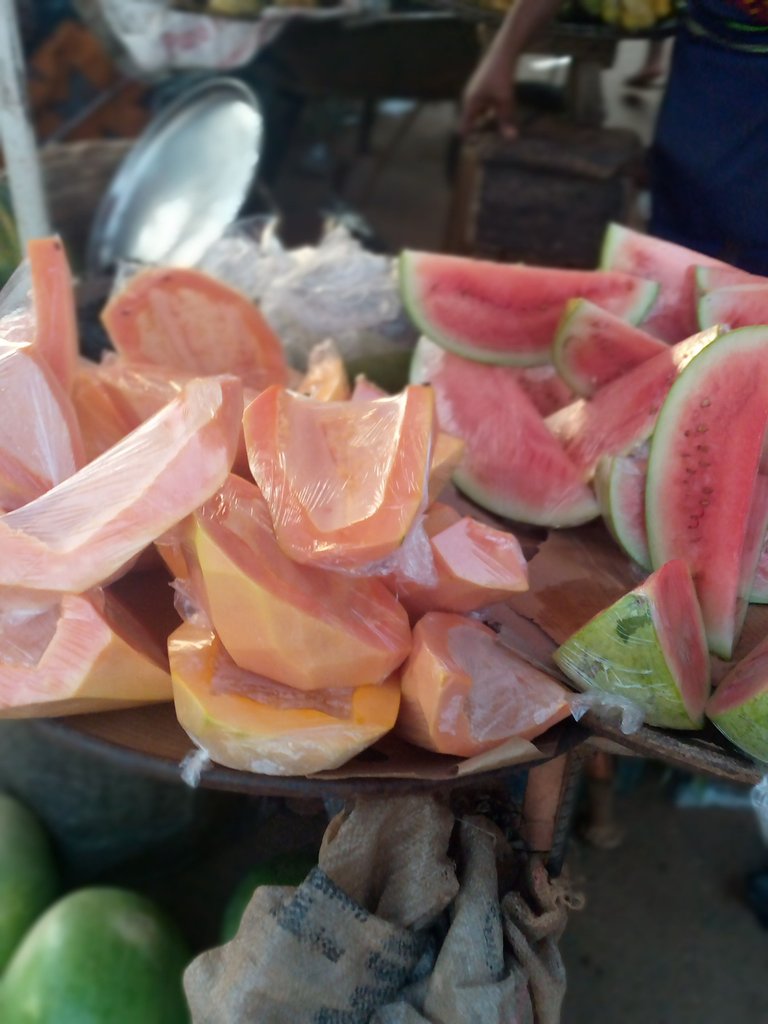 Some Watermelons and paw paw for take home
I don't think there's a day I go to the market and not get some fruits to take home. I have my favorite fruit which is banana but for some reasons I don't know, bananas are a bit more expensive to get now so I bought some watermelon and paw paw instead.
Well, my market Friday wasn't too stressful for me as I didn't waste much time at the market unlike other times. So there you have it, how the market outing was for me to get a fish Stew prepared.
Thanks to this amazing #marketfriday community and to @dswigle for this beautiful idea to share and view some market photos. I had fun writing this.
Thanks for reading and viewing!!!
---
---