My Hive Account Recap - It's All Progress (One Highlight)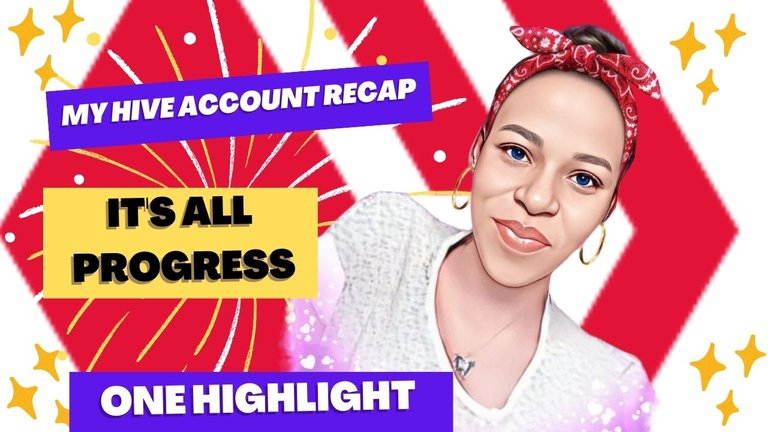 I came across a challenge post asking for any to share a highlight of their last year here on Hive and I kept thinking finding that one main thing I'm so grateful about and would love to share as my Hive highlight but all other things kept rushing to my head at once, they were all highlights for me.
Thanks to @idksamad78699 I found a link to see my Hive recap summary which I find really helpful for this write up. It helped me realize quickly how far I've come and how well I'm going on this Hive journey I started about two years ago.
Considering the fact that I began my Hive journey in April last two years, I'll be a two years old Hive member by April this new year and a challenge like this is perfect to enter for while I usher myself into great things for my next Hive birthday. The goals are set, the work has just started and I hope I get to give greater testimonies by the end of the year... Wish me luck!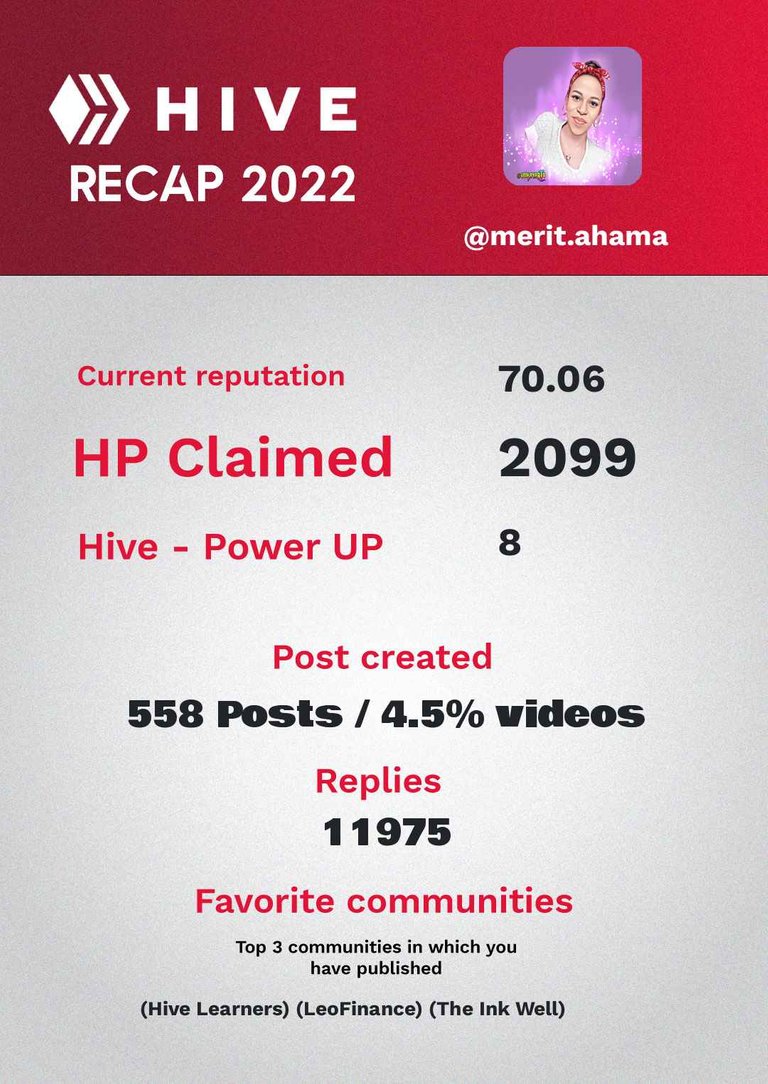 Firstly, I want to specially appreciate the @hivecreators for this recap Stat I got from Recap.hivemeetup and you can go check out yours as well. The Stat is a really cool as it helped learn a lot about my Hive journey than I thought I did.
Little chats on my Hive recap stat...
My reputation - Even I am surprised how fast it runs sometimes, thanks to the good support I get randomly and even at the most unexpected times. I went from 66 rep to 70 last year, that can be a highlight but I'm not choosing it to be it for me.
Posts created and replies - I think that's a lot considering the fact that I was at school through out last year trying to balance both while I tried to give my best in them. I remember how hard it gets for me sometimes to submit a post some days but somehow, here I am being able to give testimony of that... I scaled through getting the busy bee badge constantly every week and month.
Favorite communities - I was surprised to see Leofinance among them because I really wouldn't have thought that I had posted enough to get that community among my favorite communities that I visited. Hive learners community is indeed my most favorite, the Stat says it. But I think this year's Stat will change a lot as I plan to be less active with Leofinance community with this account and I'll be more active in other communities that I've found to be interesting.
Hive Power Claimed - The highlight for me in 2022

Screenshot from Hive buzz site
I decided to join a few of my friends to power up at least 1 Hive daily and set some of my posts to 100% reward payout. At the end of the month, I won this badge and words couldn't express how much I was happy to have it in my Hive possessions. I was able to achieve more than 400 Hive power in a month, which had never happened before.
Thanks to that, I grew my Hive power faster than I had ever did. Today being the first day in the new year, I have almost 3k Hive power and I plan to grow it even faster this year.
I want to appreciate @hiveio for this challenge and I look forward to making this year's achievement even better than last one... My highlight for this year is my Hive Power.
You're invited to join in the challenge if you want to.
First image is designed here
Got a new profile image hehe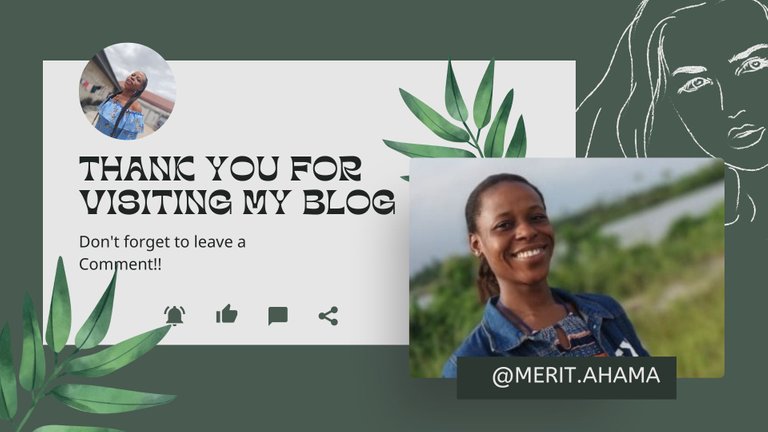 ---
---