"Way Back Home" - My Favourite Eng/한국인 Song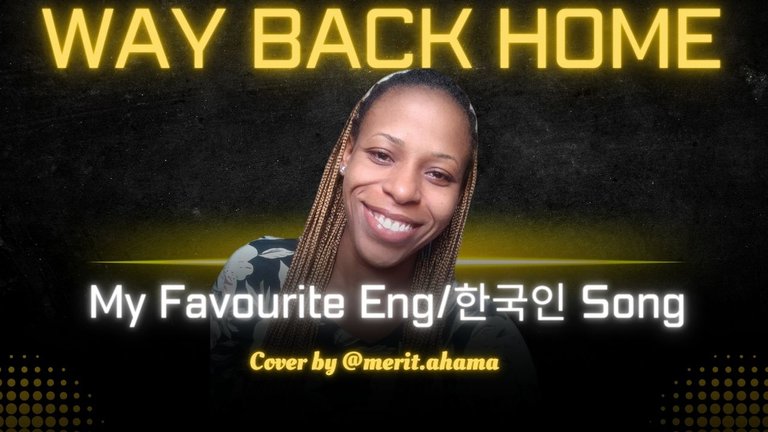 ---
When it comes to music, I never have a favourite for a long time because I feel every music is special in it's own. I thought really hard for an old song I'd say I still love until now but nothing came up but my mind couldn't forget one song I've come to love recently.
With music, I could say I have many favourites depending on my mood and how trending the song is at a time. After much thought, I figured out my favourite music.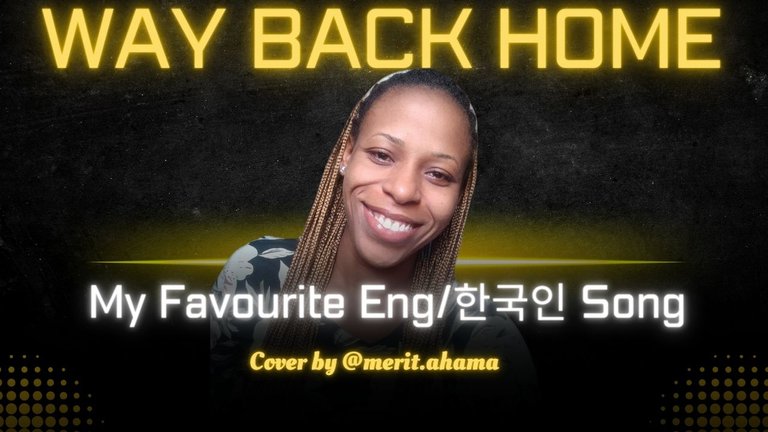 Image designed here
It isn't an old song, it's actually a year old release but I've loved it so much since I learnt of it. "Way Back Home" sang by Shaun ft Conor Maynard. A korean singer and an American singer came together to remix a korean song and I fell in love with everything about the song.
I'm a lover of the Korean language, I enjoy singing their songs and I love any music with nice melody and beautiful lyrics. This song has all of this in it, it is definitely my kind of music to listen to anytime.
To express how much I love the song, I had it set on my ringing tune and alarm clock.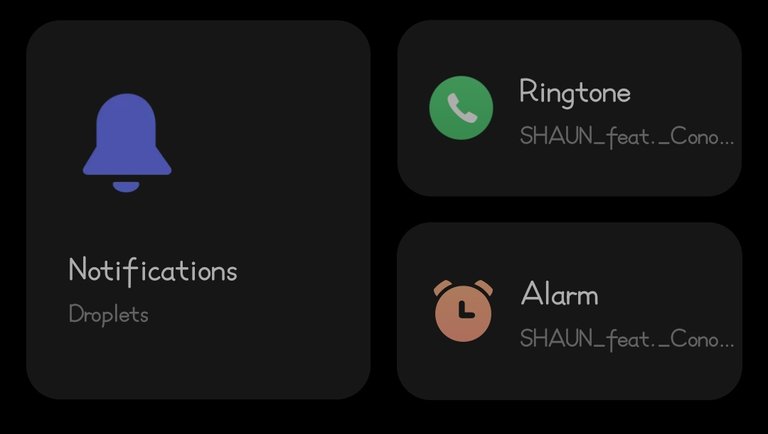 When I get a call on my mobile phone, the song plays
When I have to wake up at an unusual time, the song plays
Aside that, I play the song when I am busy with offline. And I've been thinking of a way to make a cover of it until I saw the topic for this week, it just fits!
There are so many reasons I love the song, from it's lyrics, to the melody, the beat, the artists, the language and most importantly, the feeling I get when I listen to it... I love the song for all that.
Here is the original song, I hope you would enjoy my cover but I'm sure the original is superb and you'd love it. I added subtitles to the video to show the English and Korean parts and for easy understanding of what the song means.
And yeah, 한국인 means Korean in case you're wondering what it means lol. And that is it, you know my favourite song for now. I'm very sure I'll find another favourite soon but for now, let me enjoy all that song gives to me.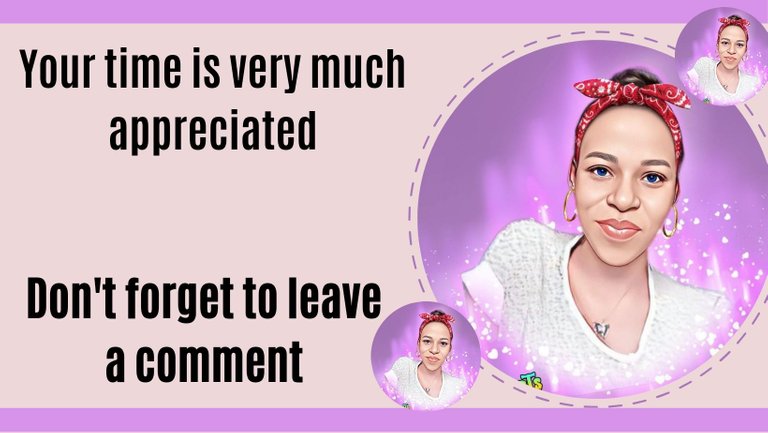 ---
▶️ 3Speak
---
---