Afri-tunes Wk 63 - "How Are You My Friend By Johnny Drille" Cover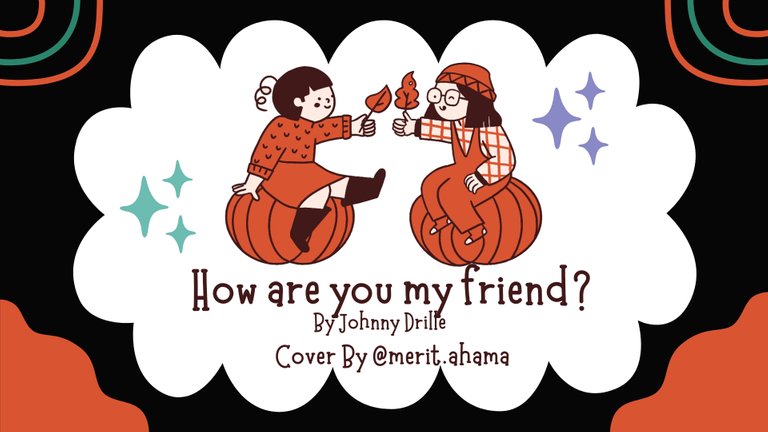 ---
Hello Afri-tunes community!!!
Hope we are all well and good. Yeah, longest time 🙈
My bad for letting it take this long to share another African tune with you all. But it isn't going to be that way anymore, at least so I don't get flogged by @nkemakonam89 she couldn't stop asking why I don't prepare entries for Afri-tunes community 😅
Truth is, I always think I don't have African tune to share until I relax and think of one and I haven't been relaxing for some weeks now lol. I got to do that after a lazy day and I realized I have up to five African songs I'd like to do a cover of, so expect more after this hehe.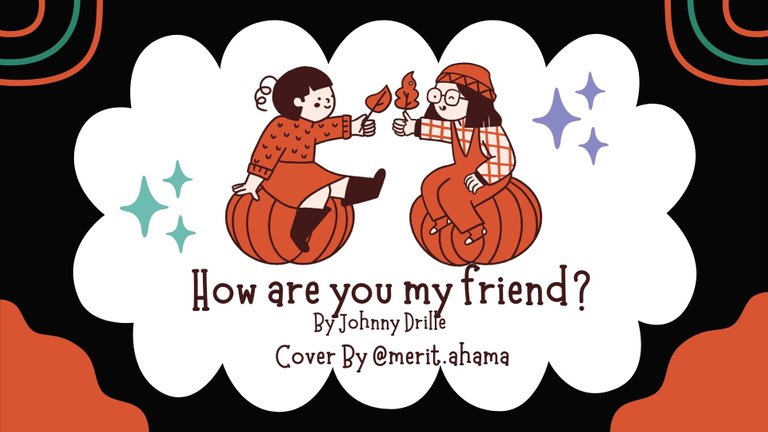 Image designed here
I thought there's no better way to get started here again than with this lovely song "How are you my friend?" by Johnny Drille one Nigerian artist I've come to love so much especially with his recent release. Yeah, I'm looking forward to doing a cover of that too.
The song "How are you my friend?" is so straight forward, asking and showing care towards a friend no matter how busy you are or not being able to call or check on the friend. While it is good that we call and check up on our friends, life happens and we just have them in mind while we go about our busy schedule. This song should be played everywhere, it is calming to the heart.
I like that the song lyrics shared some heart touching words like "Everyday I dey pray for you
Make baba God bless you". If everyone on earth would pray for their friends as they do pray for themselves, there would be significant and better changes in our living as prayers are greater way to show love for another. But most importantly, show that you love your friends and be loved too.
I hope you enjoy listening to my cover of the song and most especially the lyrics which got me feeling happy all through the time I was singing it... How amazing it is to have someone who even though aren't in touch sometimes will be there for you.
Song lyrics
I know sometimes e be like say
Nobody send you
That one na lie
I dey for you my friend
Padi no vex for me
Say I never call you since
But I hope that you are well
I hope your market sell
Everyday I dey pray for you
Make baba God bless you
I never forget you
How I go forget you
See my shoulder
Make you rest upon me
You know I got you
Na me be your friend indeed
The money don show now
I don keep some for you
You no go suffer rara
'Cause anything I get na for me and you yea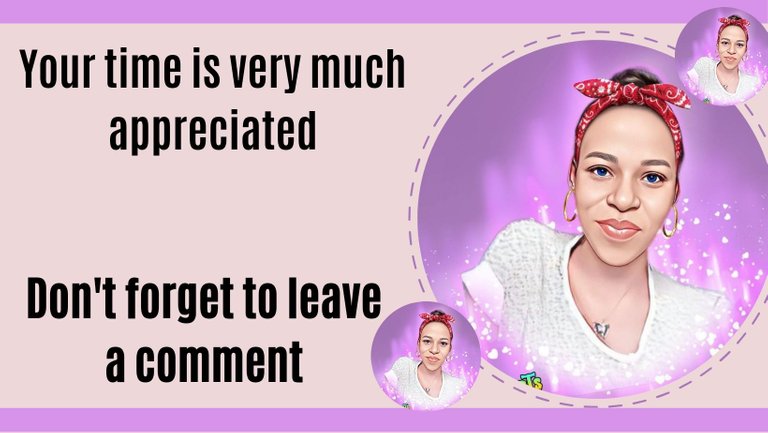 ---
▶️ 3Speak
---
---