What you don't know about Leofinance app?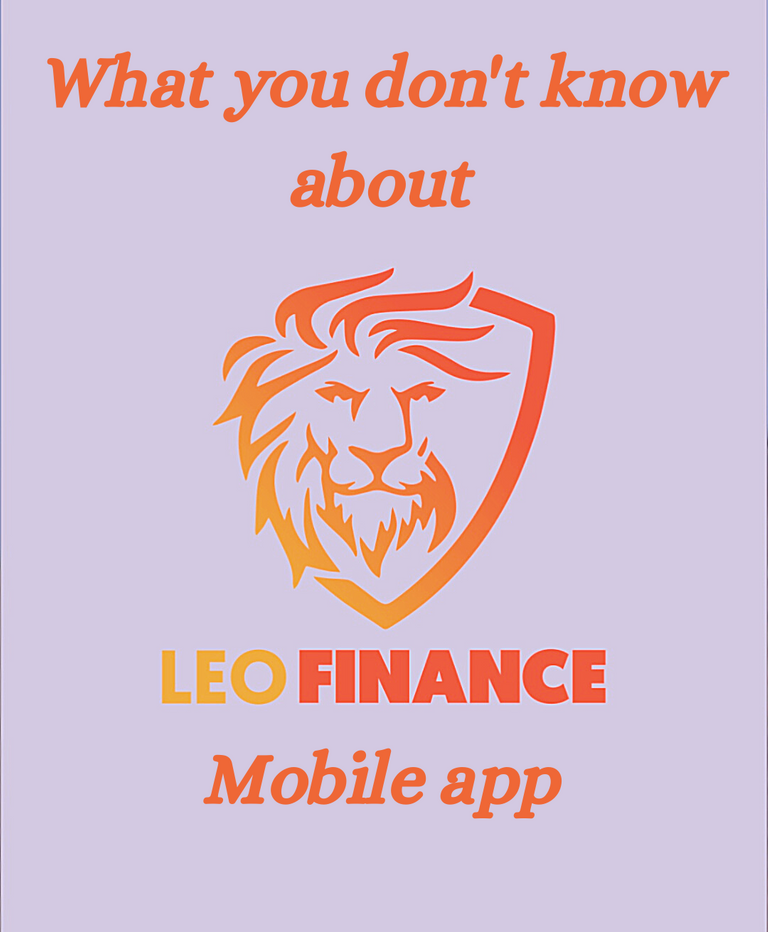 I know I've not been in this community long enough to say I know much but I've come to learn a lot than I had thought before I started to be more active in the community. One of the things I've learned more about is that engagement pays more than any would think.
Engagement would not only help grow your account (Hive and Leo Power) it will also connect you to a lot of people, grow your connection on Hive (especially Leofinance) and increase your knowledge.
Engagement on the Leofinance community has brought me to learn a lot about the "Leofinance mobile app".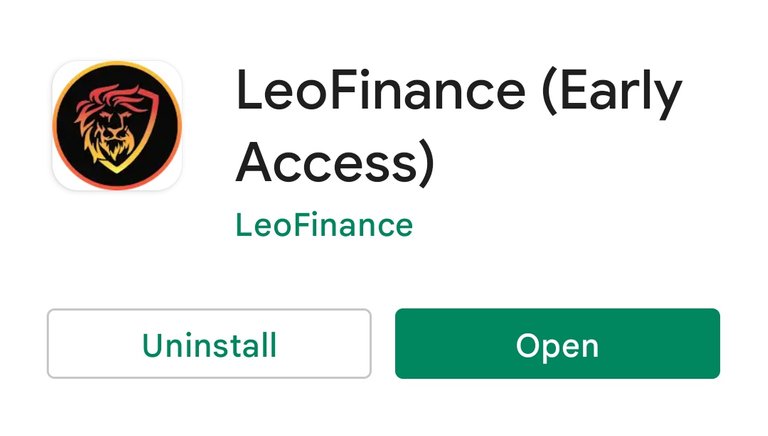 Yeah, I decided to join the "app users geng" 😅 and it has been an amazing experience all together. I hope I won't seem weird if I say, most of the features were made for persons like me who don't like stress too much... Well, you'll get to know why I said so.
It's been a week since I downloaded the app and believe me, I want to make a post to show how excited I was to finally get to use the app but I had a rethink... I wanted to explore it enough first so I don't go blank while writing a post review about it.
I've read lots of reviews from different users who are having fun with the mobile app but there were some features they didn't write on... And some features I think are missing in the app that needs to be put in place.
The mobile app is awesome!!! But you need to know this about it 🙂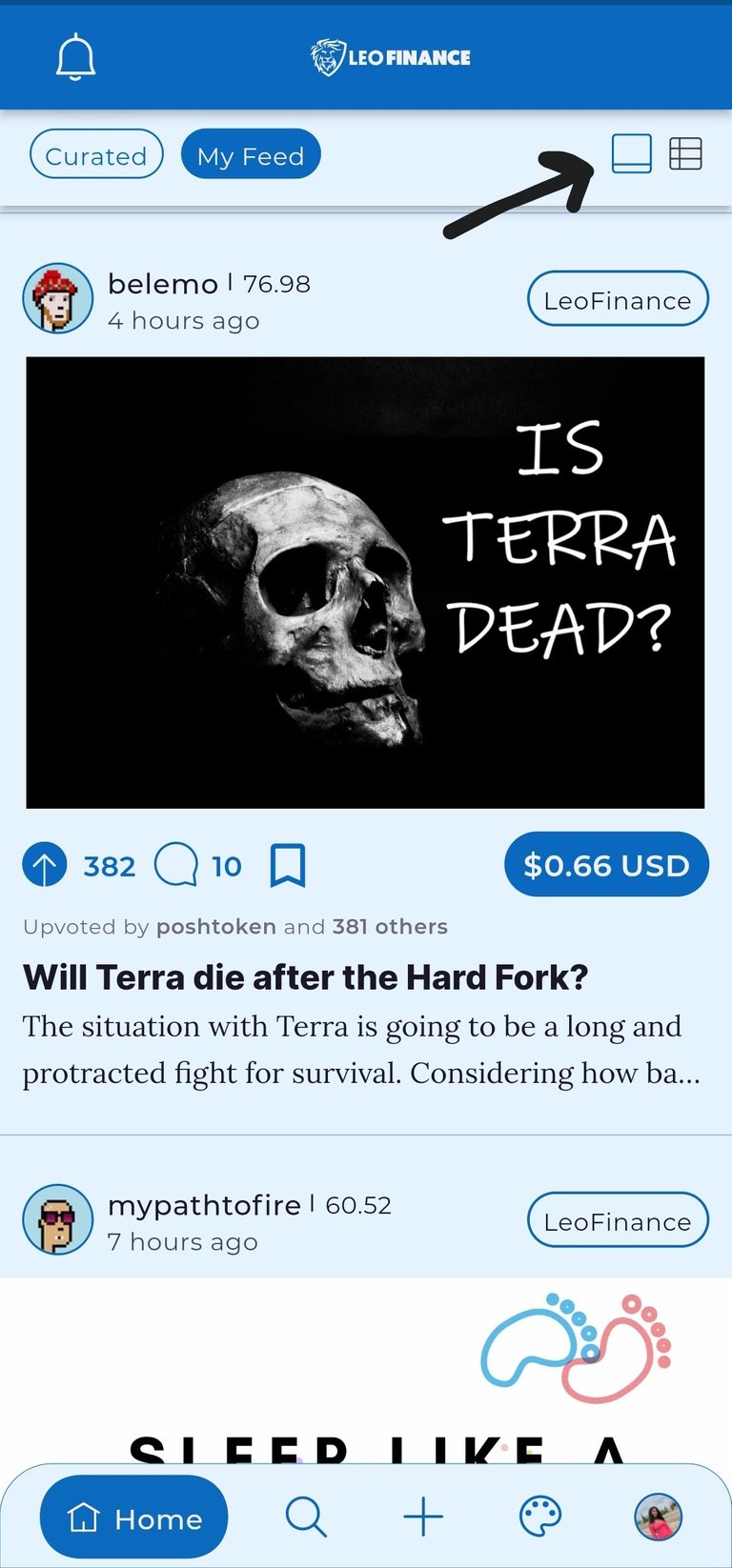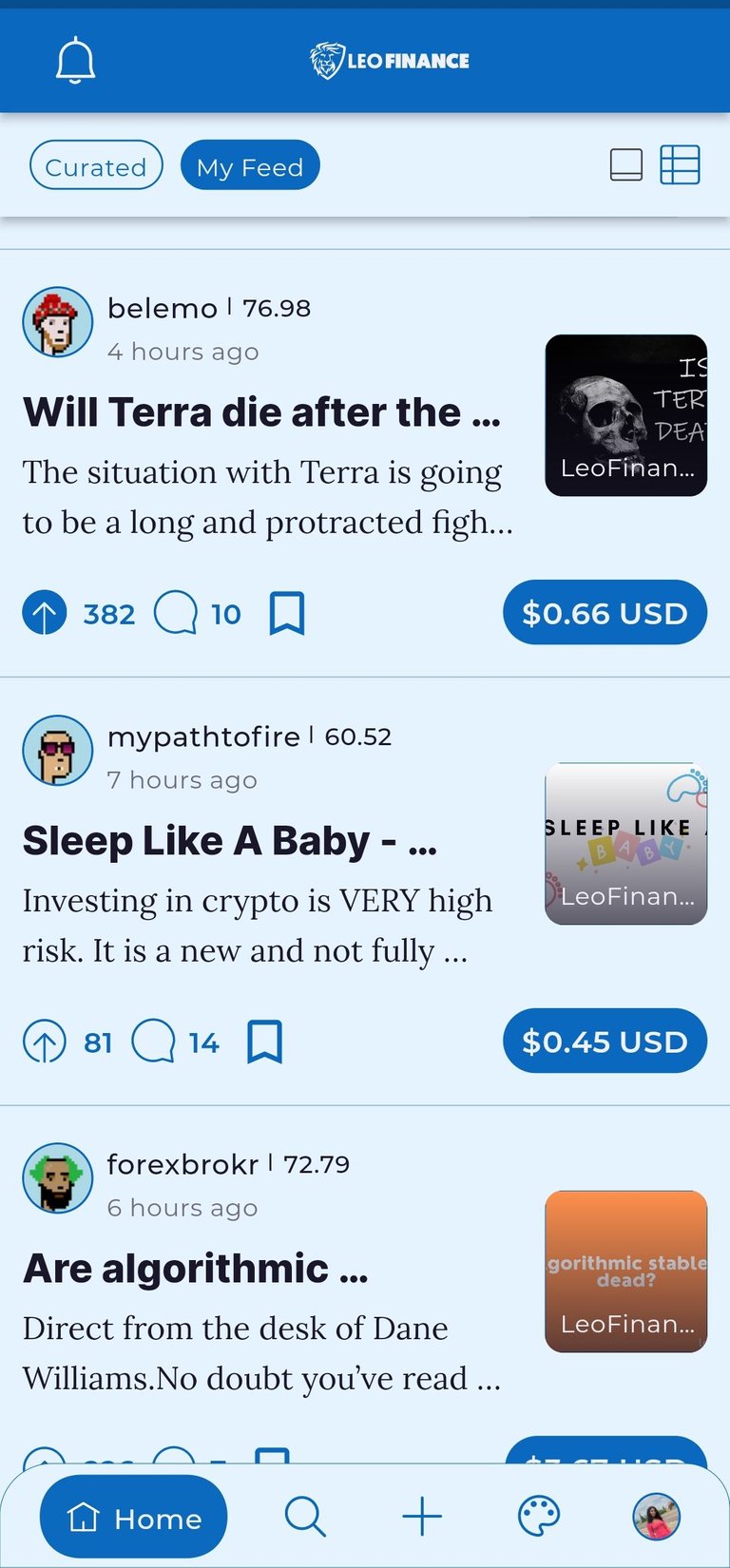 Just like peakD and any other frontend you may be using, Leofinance mobile app has the feature of changing your post view on your feed. You just click on that arrow to put it on your own choice of view.
But know this... It goes back to the defaulted view (left screenshot) when you go out of the app or visit another click on the app.
I think it's cool but I always prefer my post view to be like the one on the first image, and the app default view is the second image style.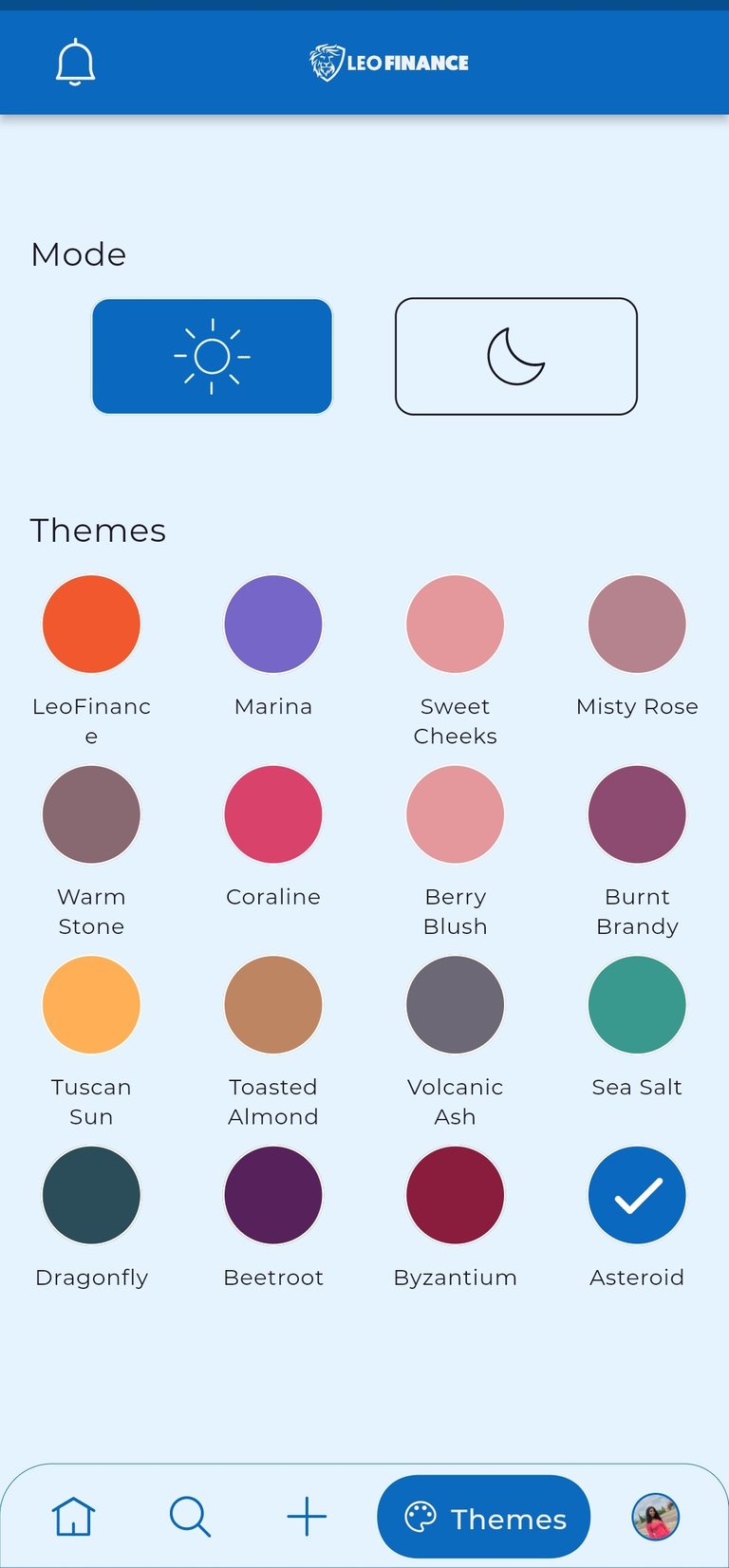 One of my best features in the mobile app is the changing of background theme colour. The default colour was super cool (So I thought) and I kept using it until I explored to the extent of finding a feature to change it to the colour I preferred.
I'm sure you've seen my favourite theme colour 😅 I was so happy when I saw my favourite theme colour among them, the dark background is cool too but I love this background and I've been using it that way.
I think the only little challenge with this feature is the too many choices 😅 is that even a challenge? You know your favourite, go for it!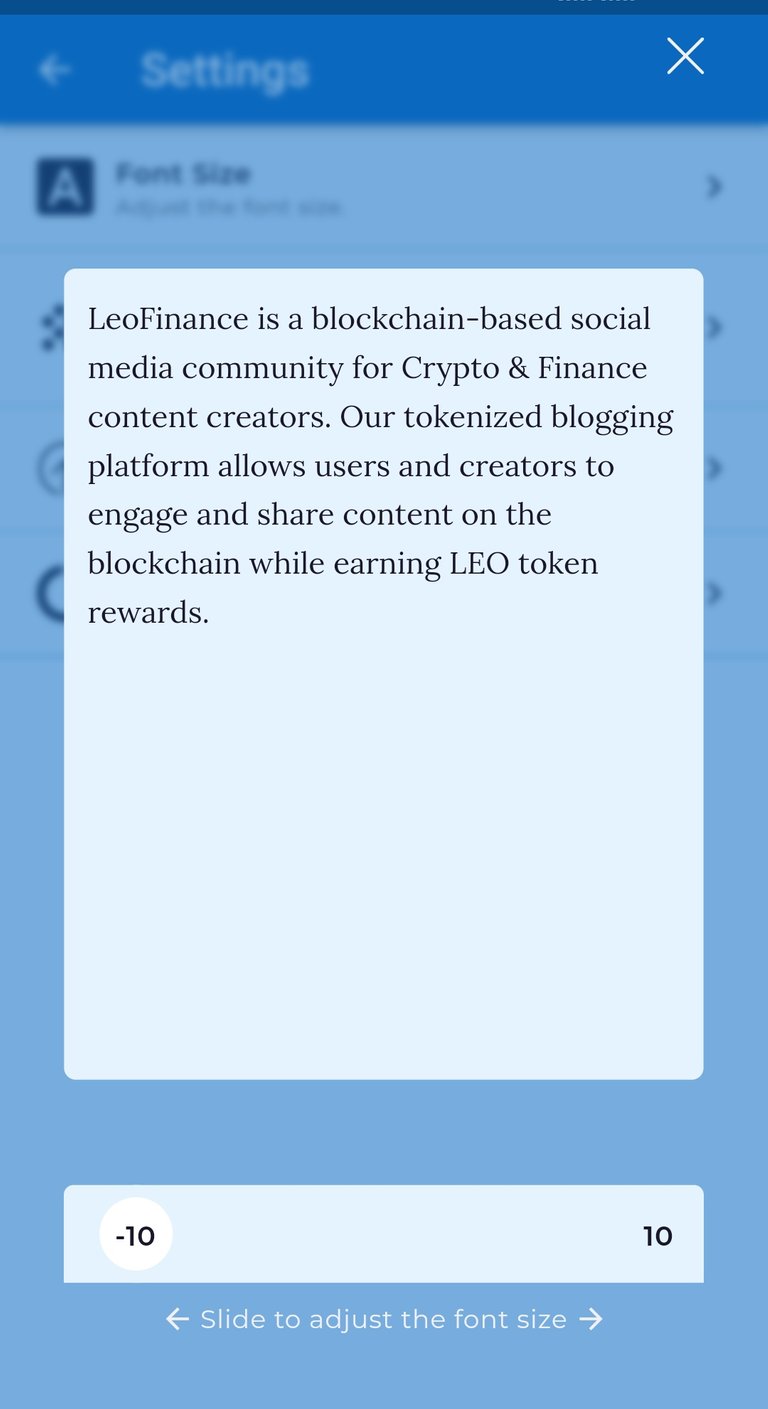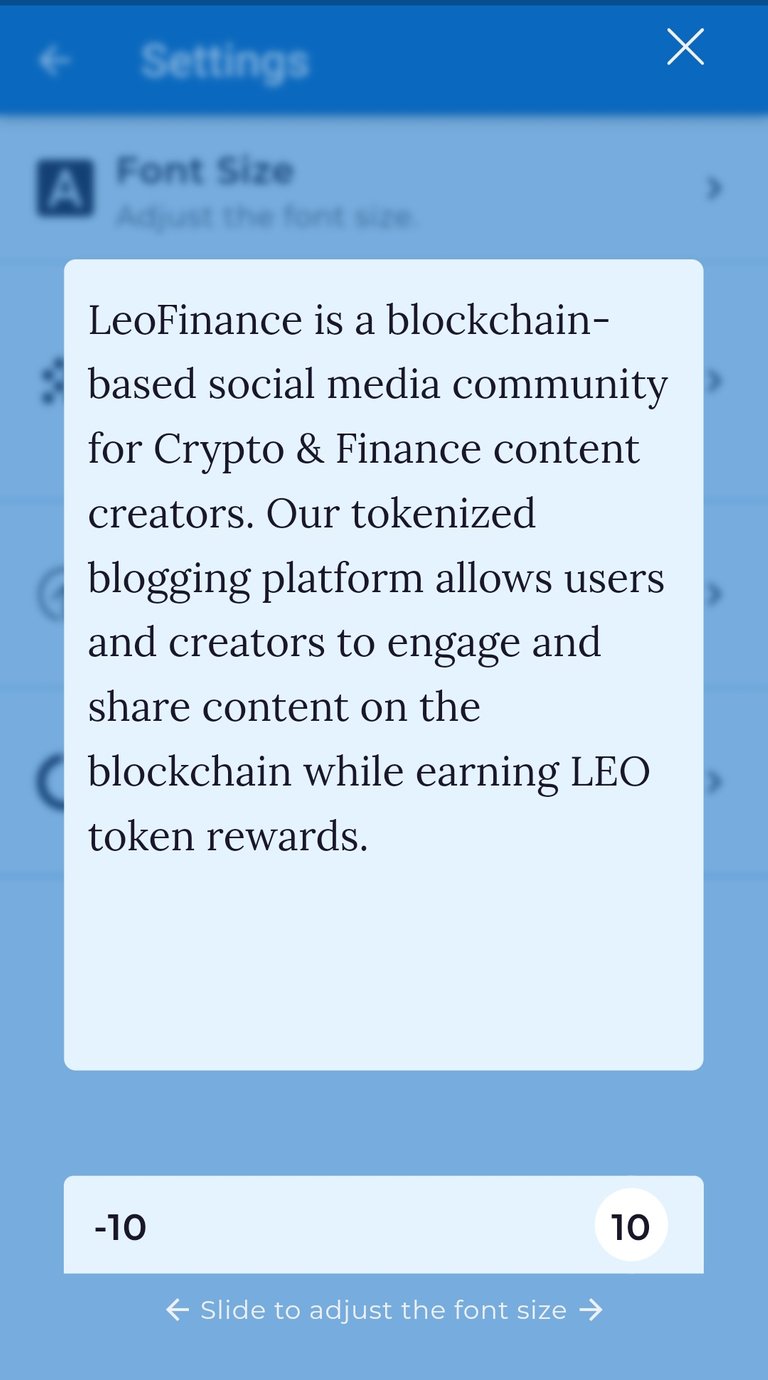 Do you see this amazing feature? You can adjust the font size to your preference. I think this was added specially for those who have issues with their sight and for those who prefer it small anytime 😅 like me.
You get to adjust to the smallest, medium or the largest... Any font size is beautiful, I've tried all of them but I still prefer the smallest like in the left image.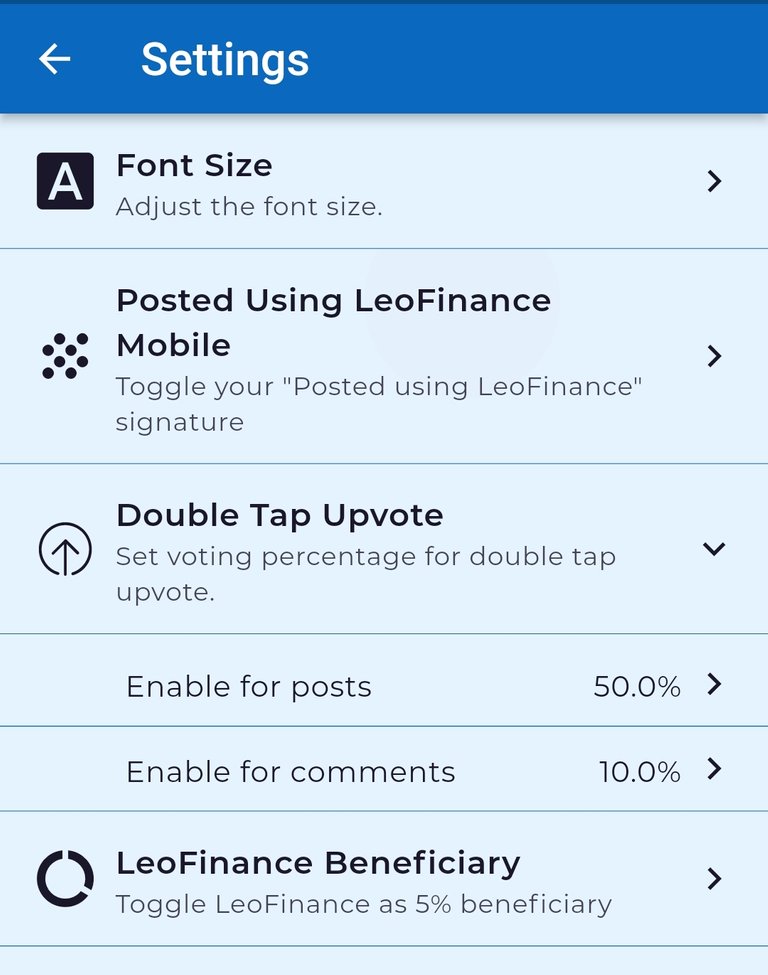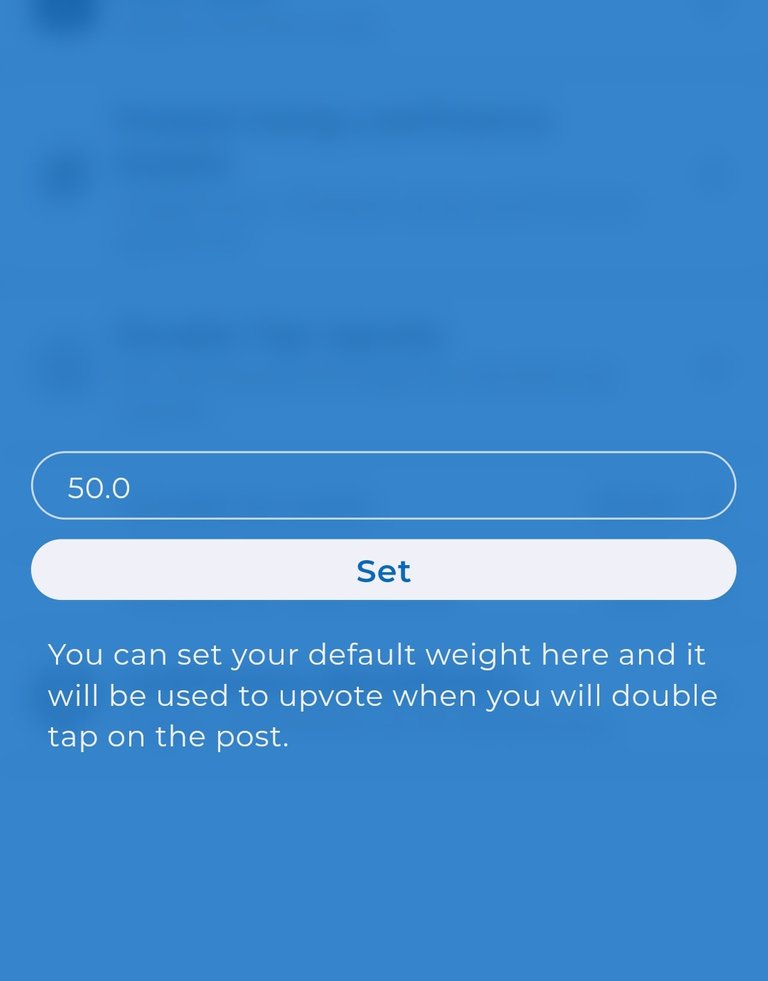 This feature is super dope and one of the features that made say it's for lazy persons like me 😅
The double tap upvote... You set the amount you wish to give on posts you want to vote, and even for comments.
You just double click on any post you want to vote and the percentage will be voted on that post... How cool is that? I must say it's my favourite feature since I discovered it. I'm guessing this may be your first time knowing about this feature or not?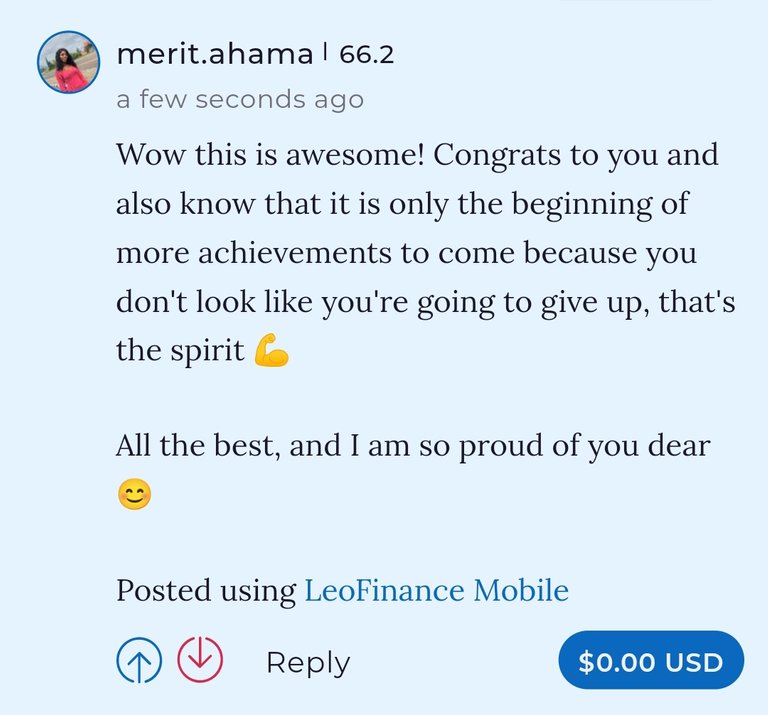 Making comments got easier for me, I just get notified even when I'm not active on the app and I rush to see the reply and maybe give a reply back or vote. But there was a day I rushed too much and made a typo mistake on the reply... I couldn't edit to change it using the app 😬 I had to use peakD to make the corrections.
What do you think? I'd say it would be a bit messed up if the author gets to see it before you could make a correction on your mistake. If the app could just allow me edit immediately but it doesn't so you might wanna be more careful, I'm sure more updates would come in for more features on the app so no worries.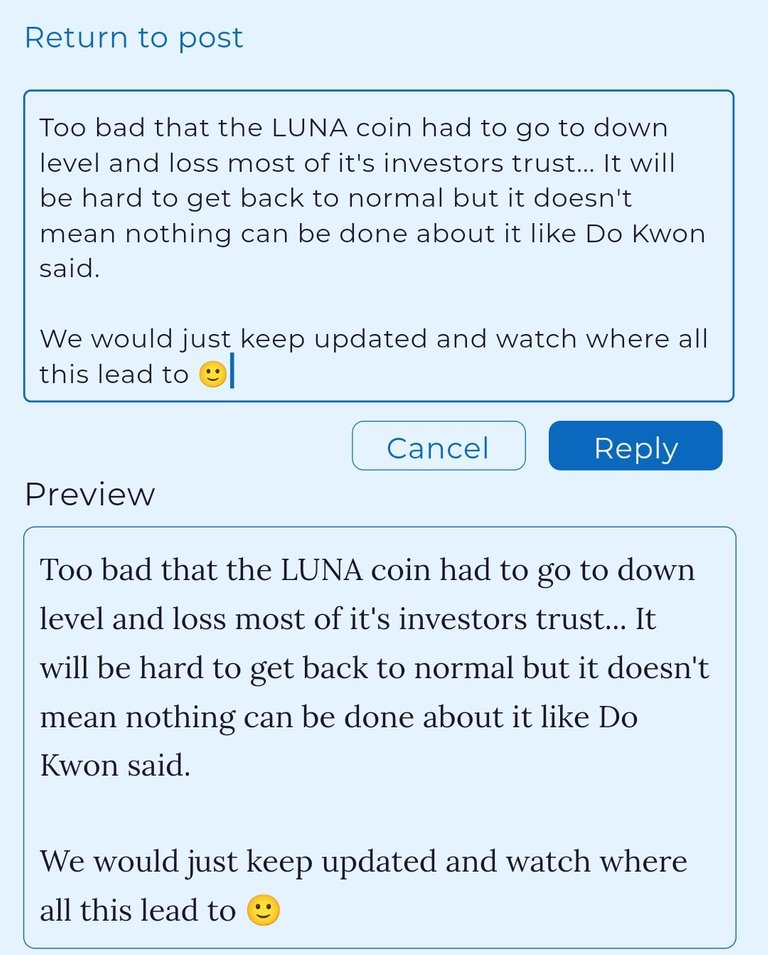 Another thing you wanna be careful while you reply a comment or comment on a post is the "Cancel button" close to the "reply button" and of course where you click on to type in your reply. I know sometimes we can be in a hurry to leave a comment but make sure to take note of that button.
I've once canceled a comment I was writing, I had to start all over again... The app won't save already typed comments. So be very careful to not mistakenly hit the cancel button unless you don't like the comment you're writing.
And that is it for this post, did I just shared what you didn't know about the mobile app? What about you, what else have you noticed about the app? Let's interact!
Thanks for reading!!!
Posted Using LeoFinance Beta
---
---