Afri-tunes Wk 64 - "More Than Gold By Judikay" Cover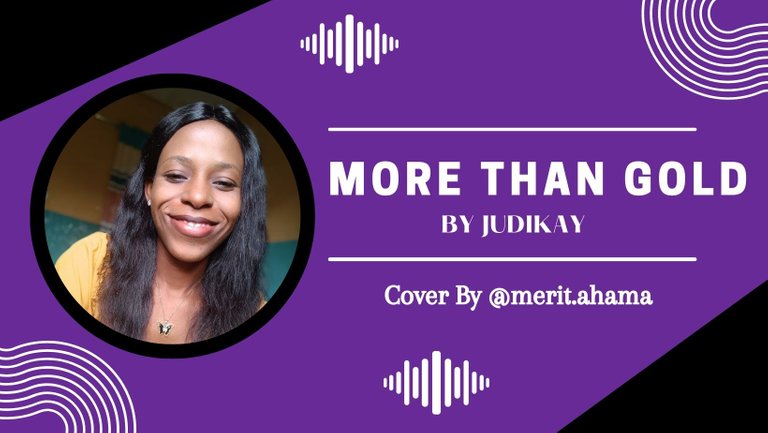 ---
Hello Afri-tunes community!!!
Hope we are all well and good. Excited again I am about this week, so much thanks to all who welcomed me with so much love on my recent entry... There was so much love on that entry as if I was Ayra Starr who stopped by to submit a cover of her own song 😅
Thanks to the support and inspiration I get from my fellow African friends, I'm here again with another song cover. I didn't think much on which song to cover but I had to do a little bit more practice to sing the song good enough to share for your listening.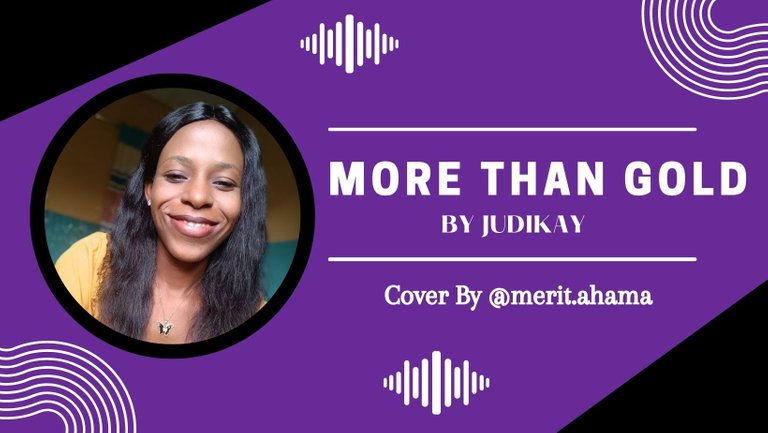 Image designed here
For this week 64, I decided to share this lovely song "More Than Gold" by Judikay another Nigerian artist with an amazing voice and has a lot of beautiful songs, I might be doing another of her songs or as the spirit leads.
The song "More Than Gold" is praise song, a song directed to God Almighty to show His role in our lives, his worth and how Gold and all the shiny things of this world is less than what He offers. Judikay expressed herself so beautifully in this song if you take keen interest in the lyrics.
I hope you enjoy listening to my cover of the song and do listen to the song lyrics to feel the joy I felt while I was singing the song... What is worth more than the world to you? For me, it's God Almighty.
Song lyrics
Sweet Jesus
You're the wind beneath my wings
Sweet Jesus
You're my melody and harmony
Sweet Jesus
You're the eyes that I see through
Sweet Jesus
Yes, I'm dancing to your tune
For as the dear pants for water so
My soul longs for You
Forever and ever, yes
My heart beats for You
As the deer pants for water so
My soul longs for You
Forever and ever, yes
My heart beats for You
Something more than gold
I've got something more than gold
Something more than gold
I've got something more than gold
If all I've got is Jesus
I've got something more than gold
I'll tell it to the world
Jesus is more than gold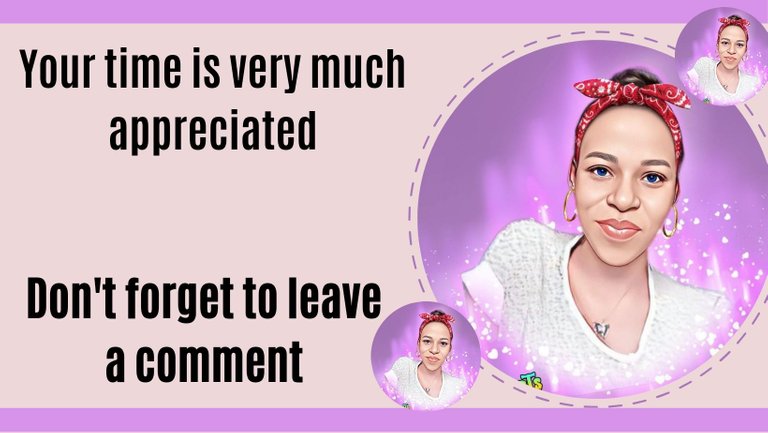 ---
▶️ 3Speak
---
---