[ENG-ESP]//Nueva versión de Chicha de Piña y Arroz// New version of Pineapple and Rice Chicha//@merlui03
Un saludo amigos de #foodies. Hoy les traigo una deliciosa receta de chicha ( bebida que asi la llaman aquí en Venezuela) hecha a base de las conchas de piña y arroz. En la región andina de Venezuela se conoce como chicha andina; es por ello que esta receta es la versión moderna de la receta tradicional; rápida y sencilla de preparar. A continuación les muestro los ingredientes.
Greetings friends of #foodies. today I bring you a delicious recipe for chicha (drink that's how they call it here in Venezuela) made from pineapple shells and rice. In the Andean region of Venezuela it is known as chicha andina; that is why this recipe is the modern version of the traditional recipe; quick and easy to prepare. Here are the ingredients.
Ingredientes:
Ingredients:
1 piña, 1 taza de arroz, 1000 ml de agua, ½ taza de azúcar.
1 pineapple, 1 cup rice, 1000 ml water, ½ cup sugar.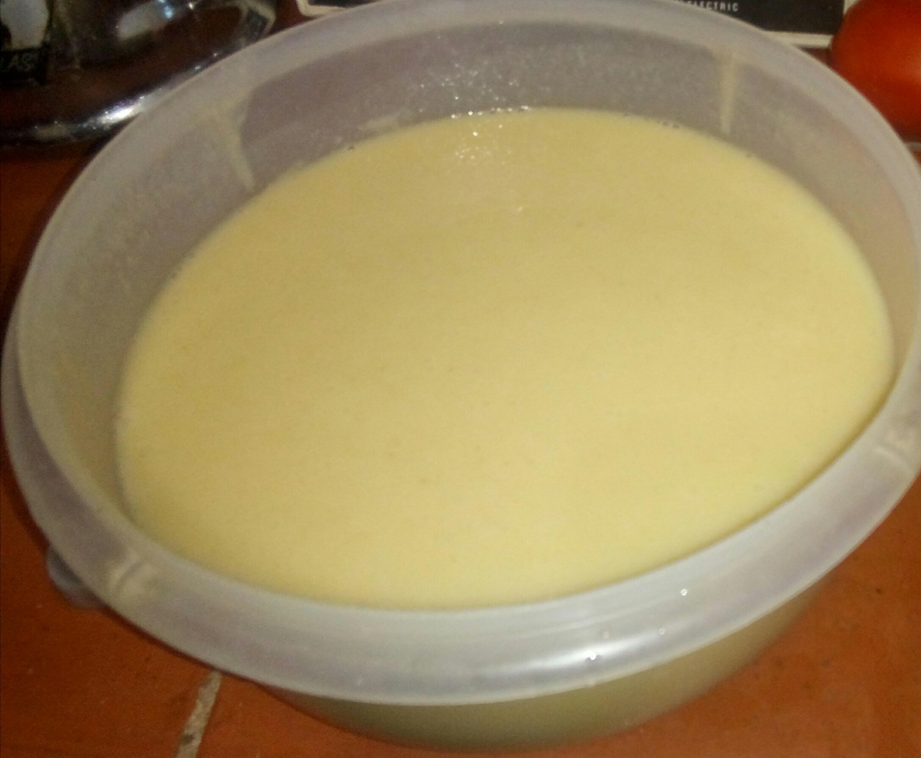 Preparación.
Preparation.
Se procede a picar la piña, con el fin de obtener la concha que la cubra.
The pineapple is chopped in order to obtain the shell that covers it.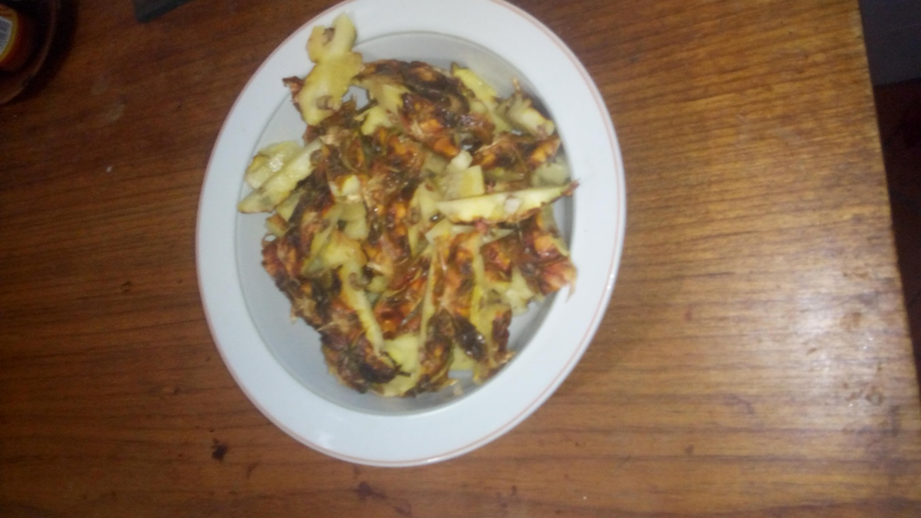 Una vez pelada se procede a colocar en una olla junto al arroz y el agua que cubra las conchas para su posterior cocción.
Once peeled, it is placed in a pot with the rice and water that covers the shells for later cooking.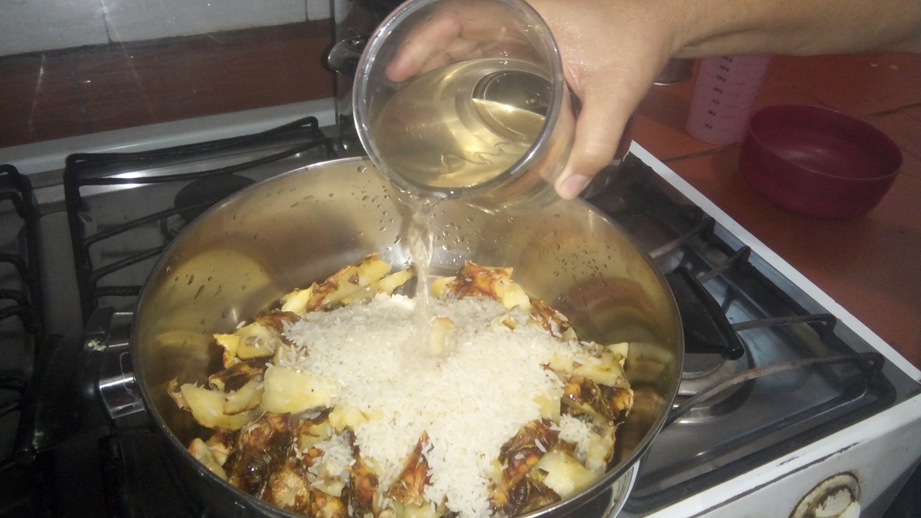 Una vez colocada el agua se proceden a cocinar ambos ingredientes por veinte minutos o hasta que ambos logren hidratarse por el agua.
Once the water has been added, both ingredients are cooked for twenty minutes or until both are hydrated by the water.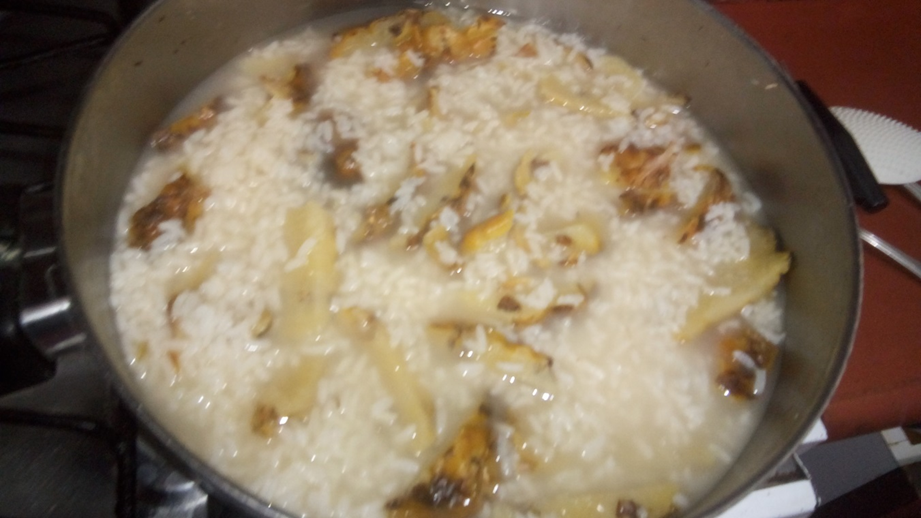 Una vez cocidos ambos ingredientes se procede a llevarlos a la licuadora para el paso siguiente que es el licuado de esta mezcla junto el azúcar.
Once both ingredients are cooked, take them to the blender for the next step, which is to blend this mixture with the sugar.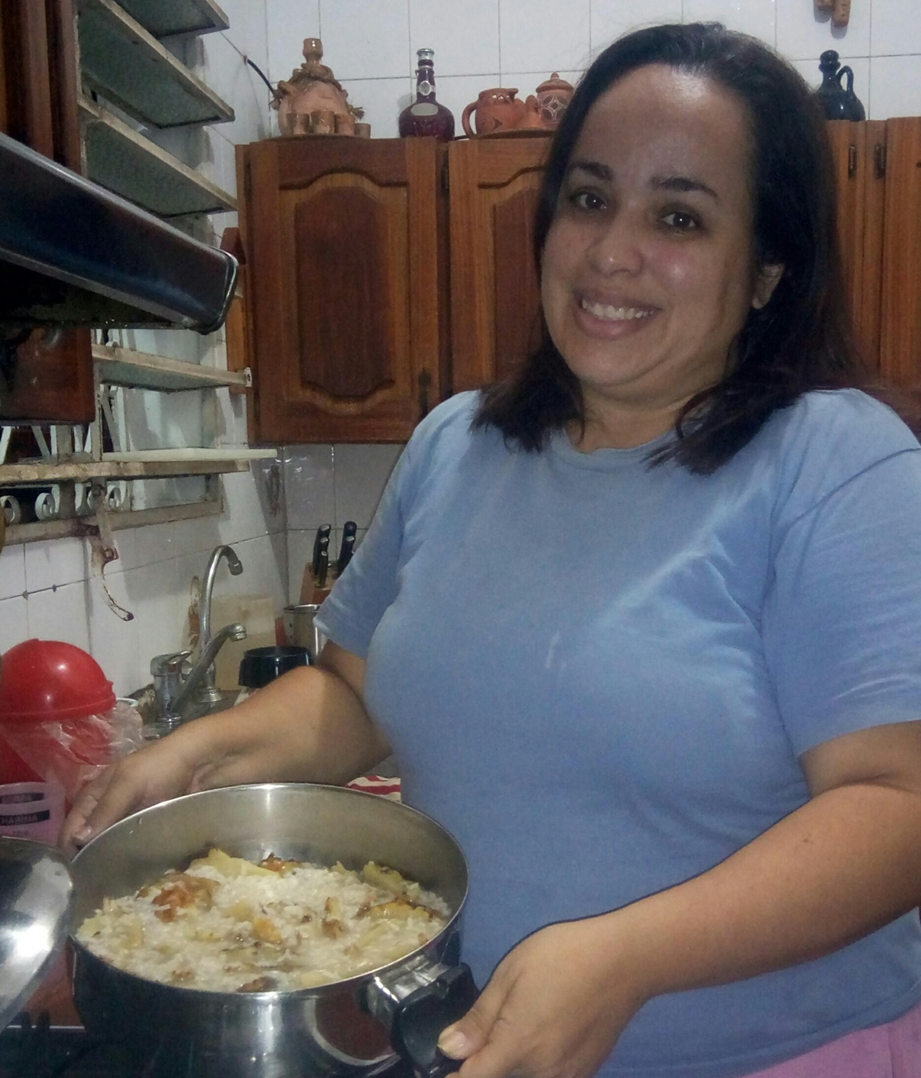 Colocados los ingredientes en la licuadora se procede a colocar el ingrediente faltante que es el azúcar para su posterior licuado.
Once the ingredients are placed in the blender, the missing ingredient, the sugar, is placed in the blender for subsequent blending.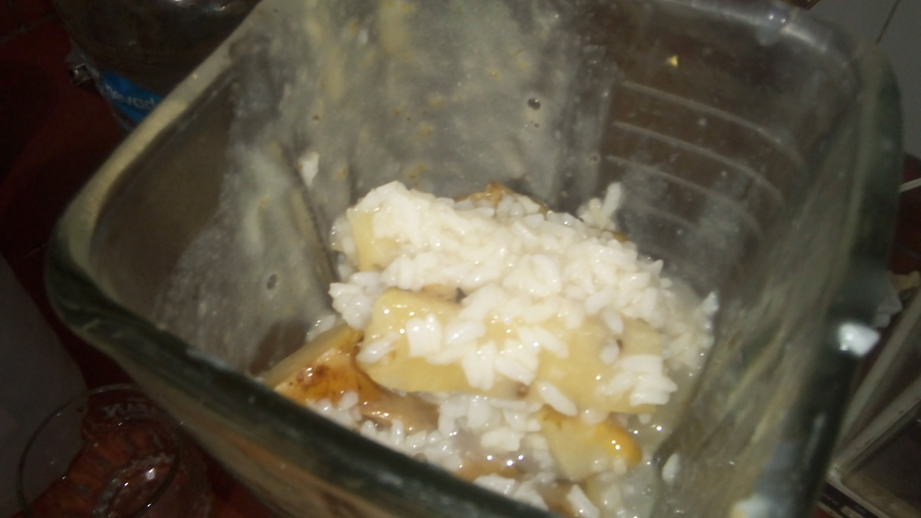 Aquí observan como se lleva a cabo el proceso de licuado.
Here you can see how the liquefaction process is carried out.

Una vez obtenido se procede a colocar nuestra chicha en un colador con el fin de dejarla con la menor de cantidad de grumos posibles. Dicho proceso debe realizarse dos veces.
Once obtained, we proceed to place our chicha in a strainer in order to leave it with the least amount of lumps possible. This process should be done twice.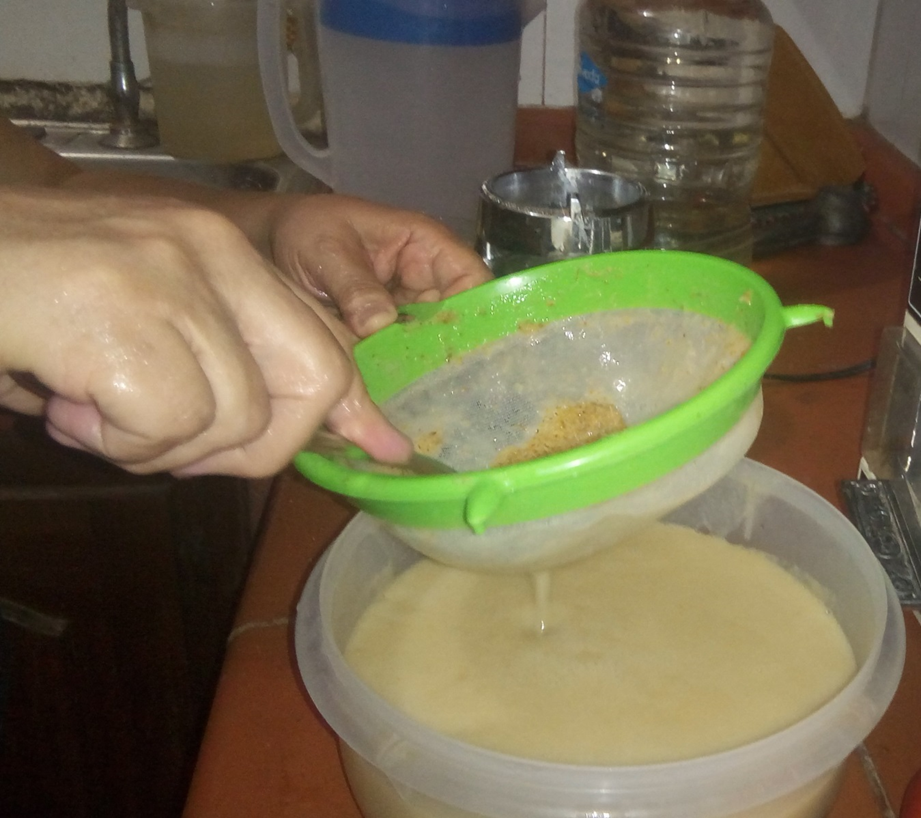 Finalizado el colado les presento el producto final una deliciosa chicha que nos conecta con las tradiciones de Venezuela, y gracias a #steemit puedo mostrarlas al mundo entero. Es una receta rápida y sencilla de elaborar.
Once the straining is finished, I present the final product, a delicious chicha that connects us with the traditions of Venezuela, and thanks to #steemit I can show them to the whole world. It is a quick and easy recipe to make.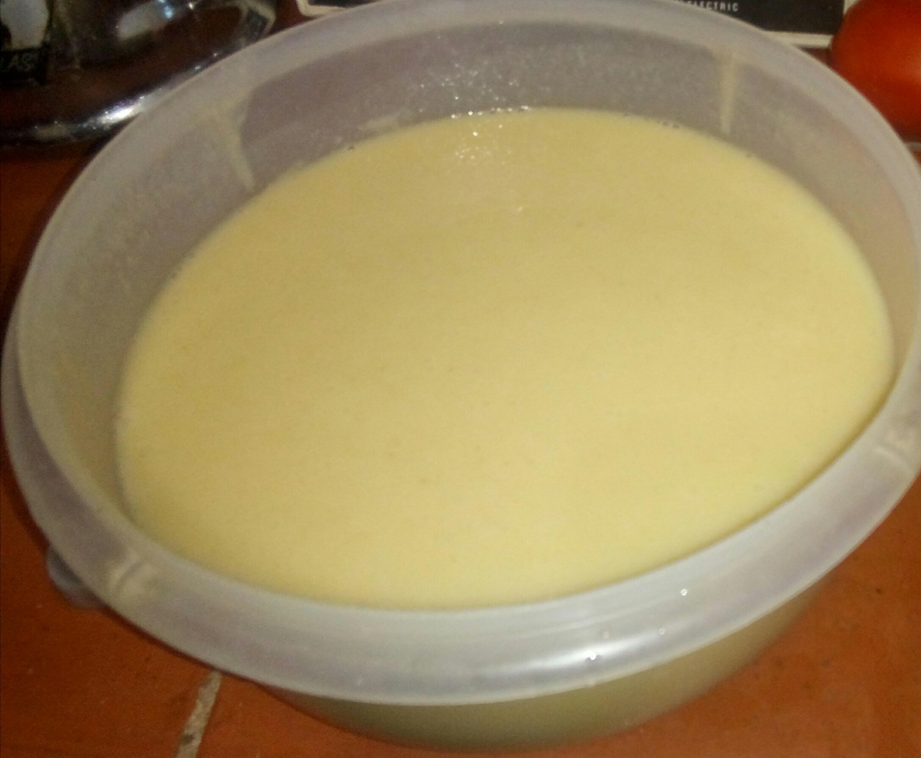 Y aquí me encuentro probando mi creación. Dejenme decirles que quedo deliciosa. Los invito cordialmente a que preparen la receta, como pudieron observar es práctica y muy sencilla de elaborar y se puede disfrutar con la familia.
And here I am tasting my creation. Let me tell you that it is delicious. I cordially invite you to prepare the recipe, as you can see it is practical and very easy to prepare and can be enjoyed with the family.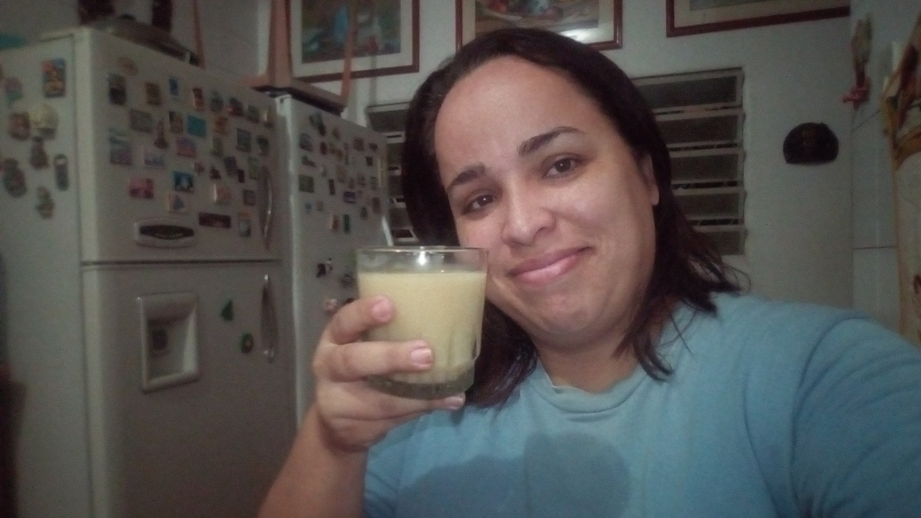 Espero que mi publicación haya sido de su agrado.
I hope you enjoyed my publication.
Fotos tomadas con mi teléfono celular BLUR1HD.
Photos taken with my BLUR1HD cell phone.

---
---